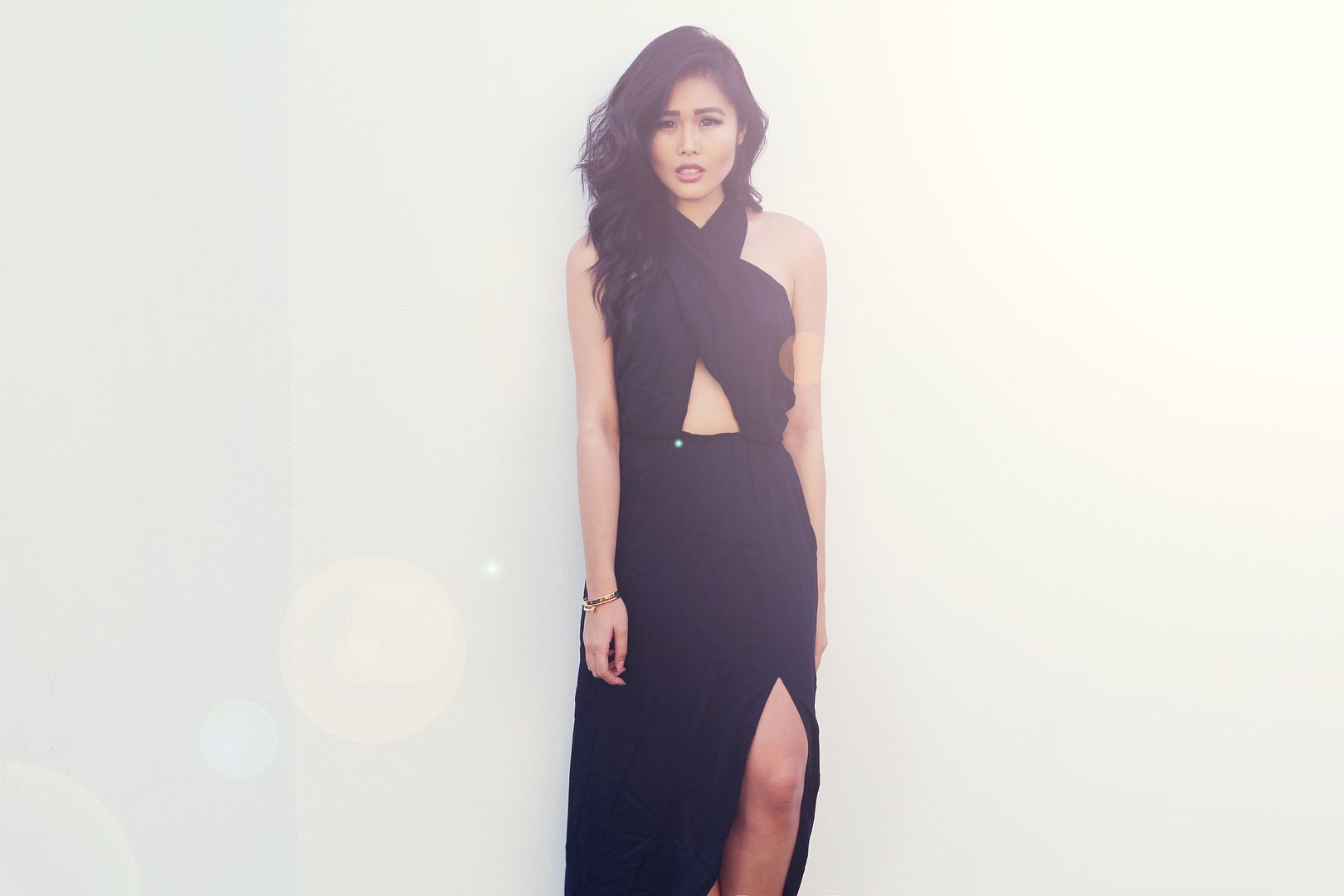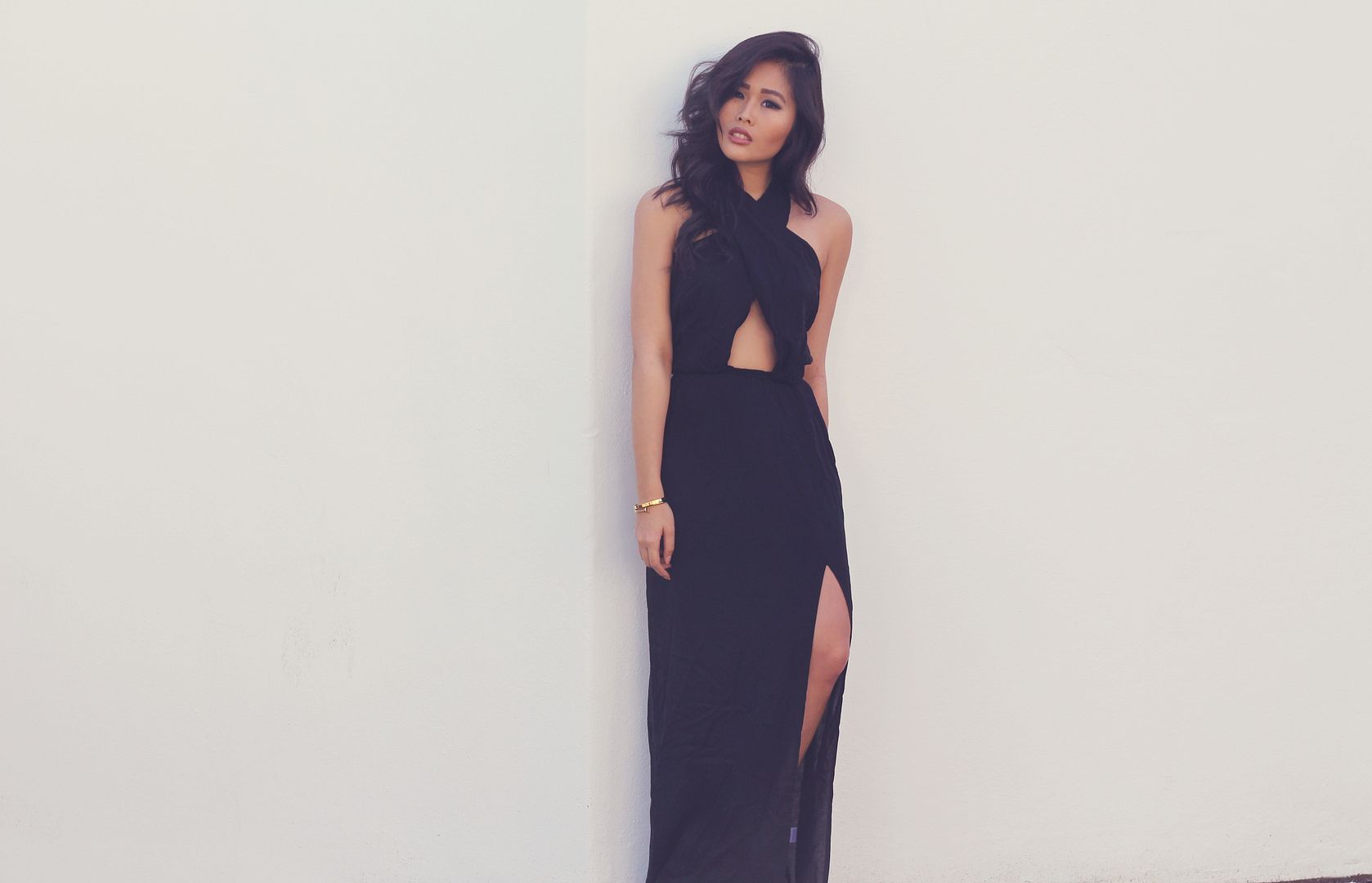 I find it so interesting how light exposure and lens flares can completely a photograph, even when you're in the same location wearing the same clothing.
Today's outfit features a maxi dress with a criss cross neck, peephole front and side skirt split. It's definitely been a while since I've updated my collection of LBDs and this dress made me realise how much I miss them! Black has always been a closet staple for me, its the most versatile and safe colour so even with the sexy splits, I still felt safe in a wow factor dress.
Make sure you check out
Lace & Whiskey
for more must haves for Spring around the corner!
THIS BLOG POST WAS BROUGHT TO YOU BY: