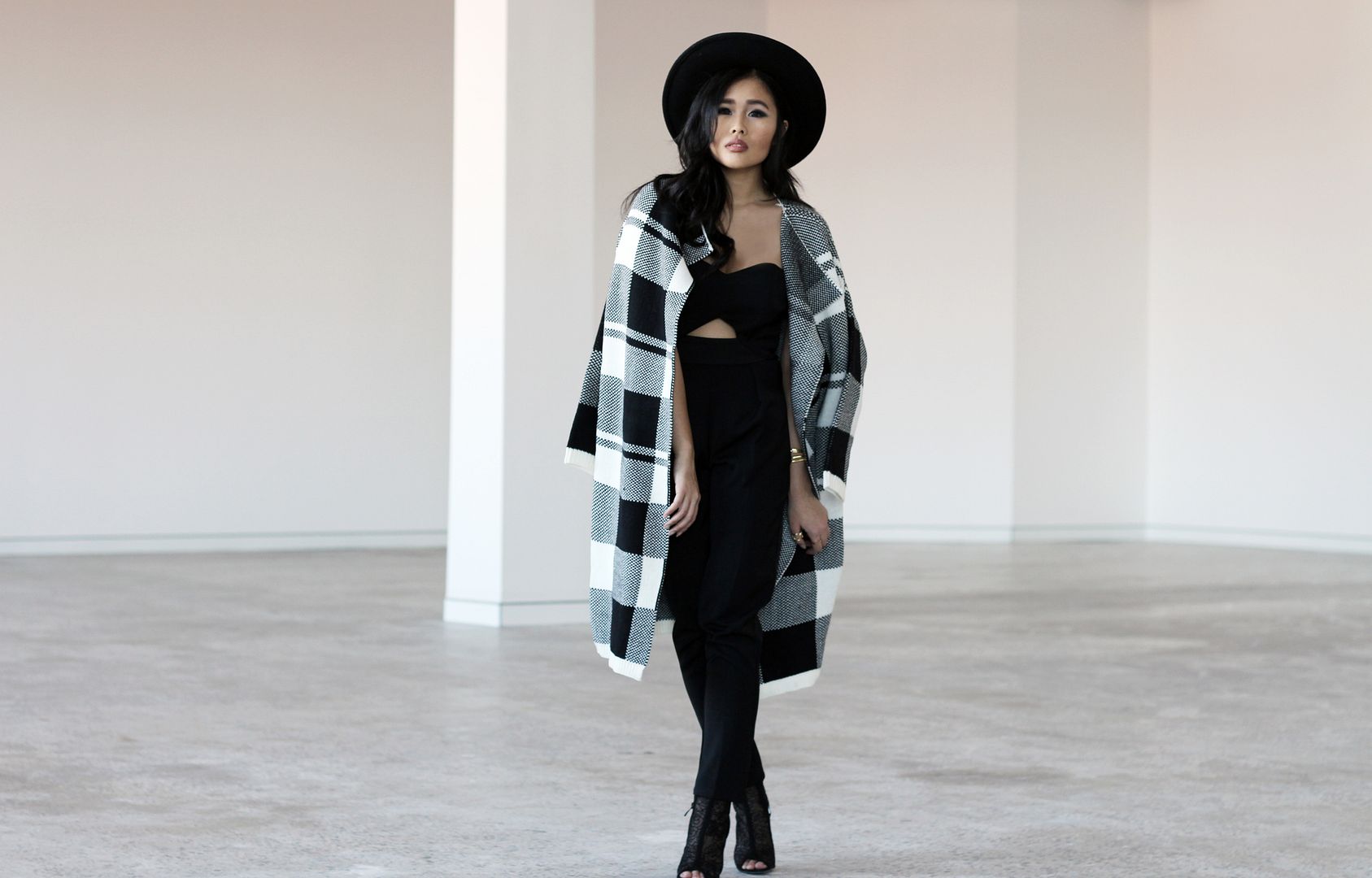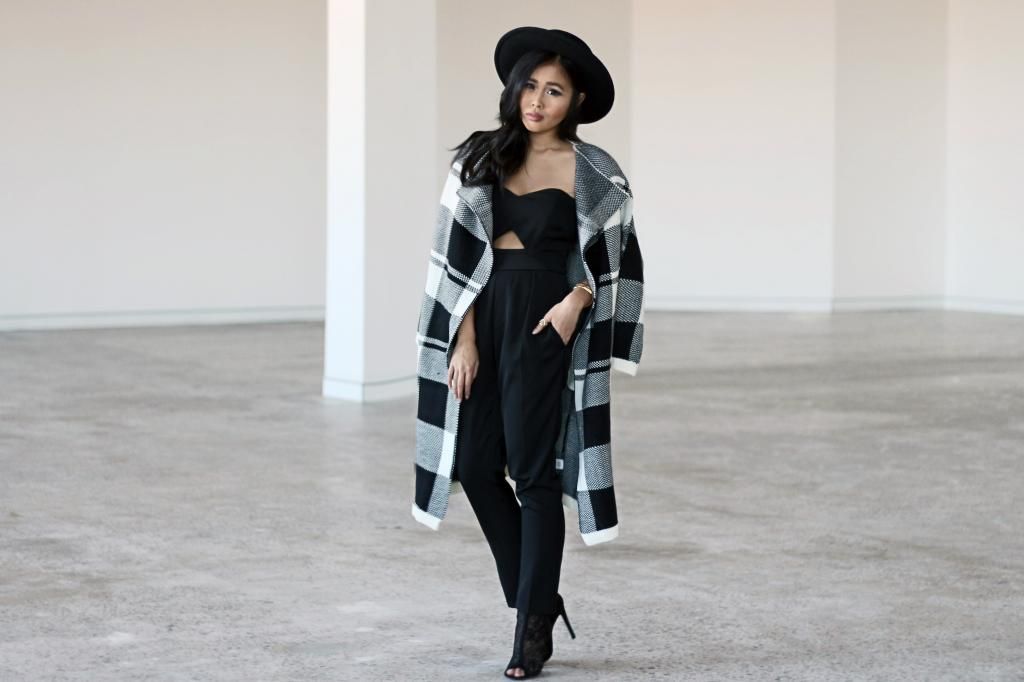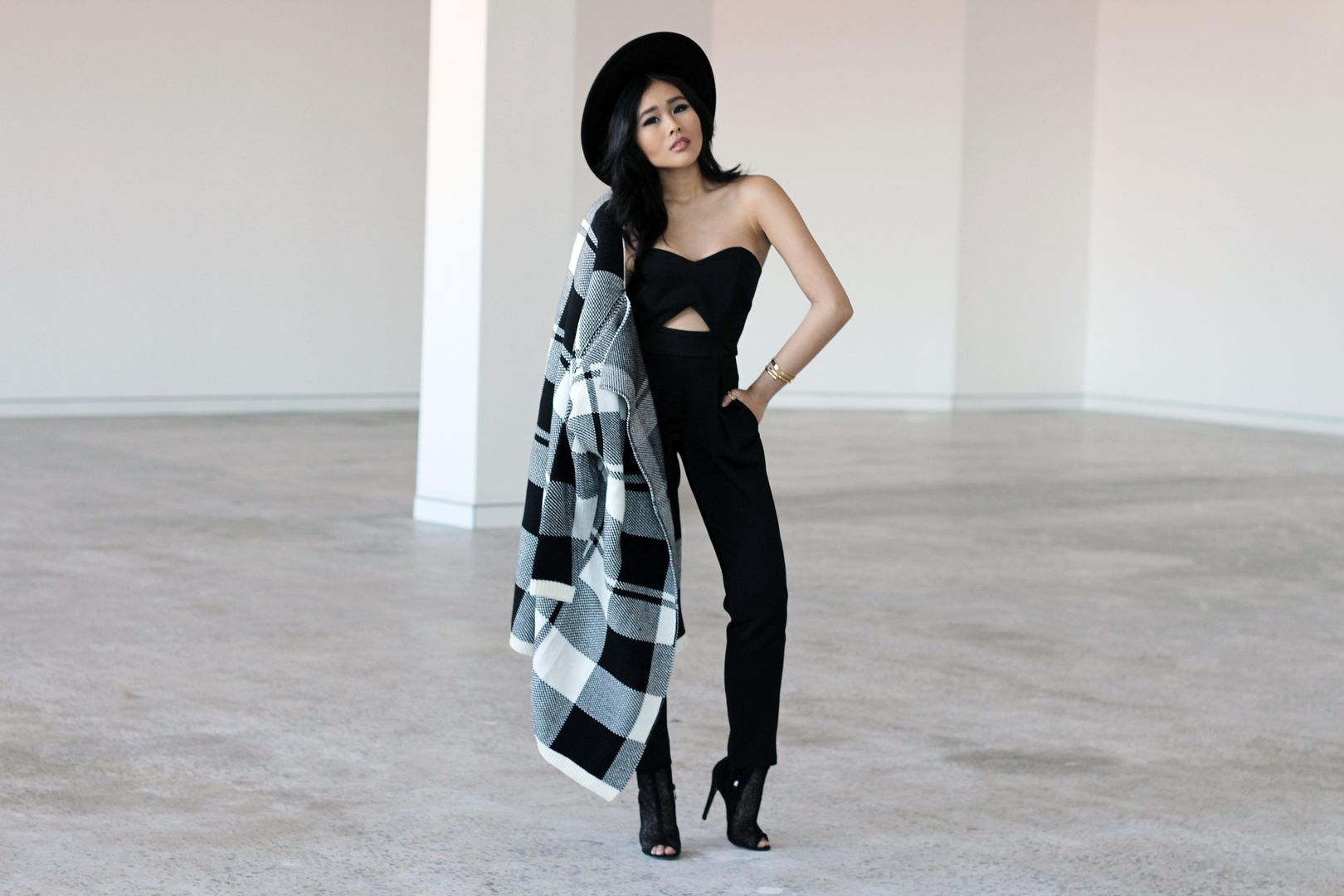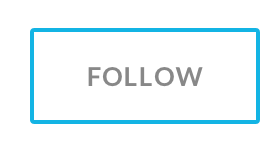 For the next week or two I do apologise for the gloomy pics. I'm doing my best to keep myself from missing in action by taking cover in warehouses and spots under renovation so there will be a slight change of scenery until the heavy clouds clear!
A few posts ago I mentioned that I'm becoming a little bit more accustomed to pants, particularly cigarette pants with slim fit cuts. Due to my height (or lack thereof) I think slim fit pants and heels are the perfect trick to looking leaner and longer. I've been lucky enough this week to find an all in one slim fit jumpsuit by
Three of Something
with detachable straps. Its the perfect jumpsuit under a winter coat because of the sweetheart neckline and cut out detail so that your body shape doesn't get lost under all the layers.
On top of my love for slim cut legs, I'm in love with my gold accessories from The Peach Box! Since they're a bit hard to spot in my full length posts, here is one of many close ups to come to show you the gorgeous detail on the
Twisted Nail Bangle
and the
Urban Hardware Bangle.
Click here to shop more affordable classic pieces from The Peach Box.
THIS BLOG POST WAS BROUGHT TO YOU BY: