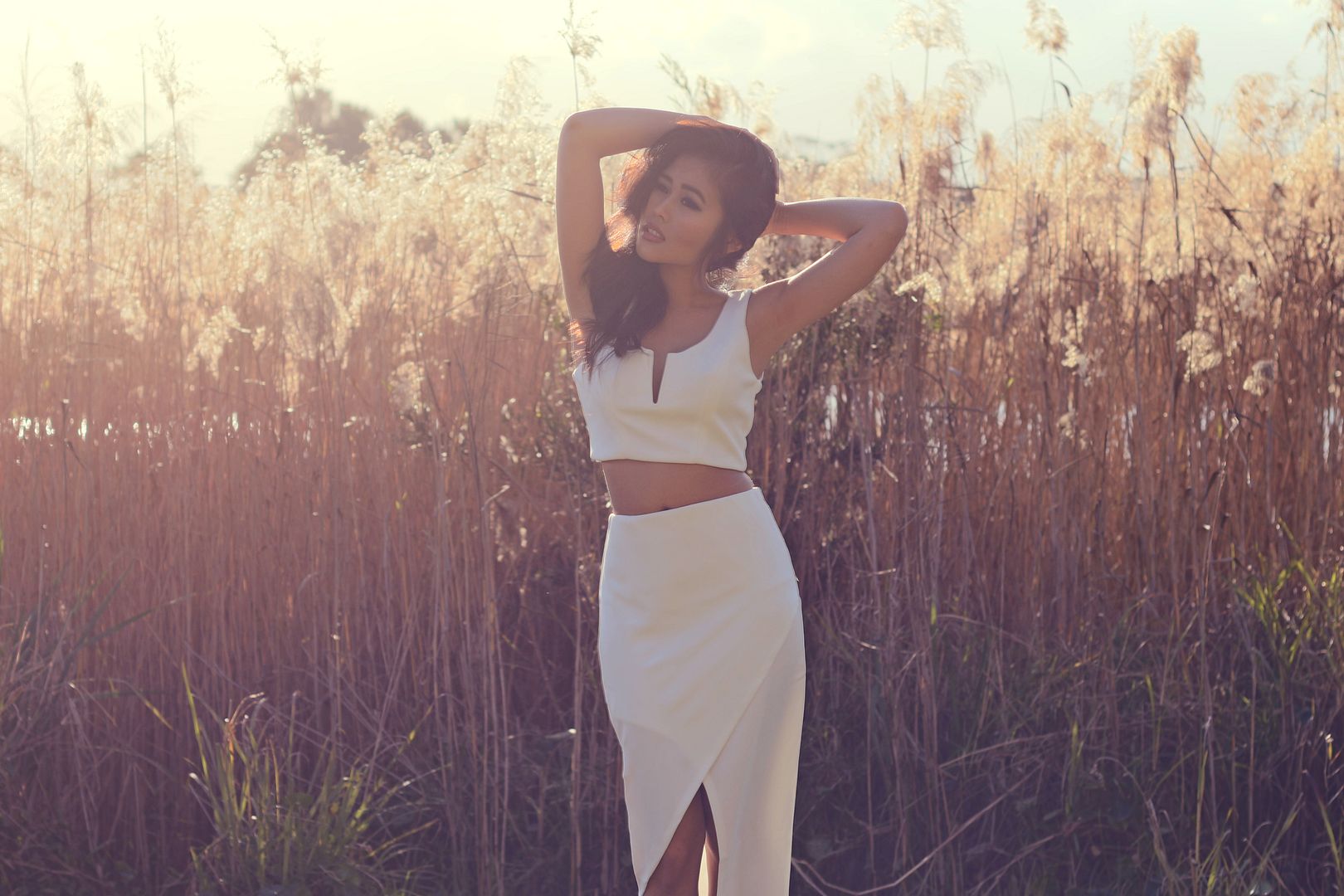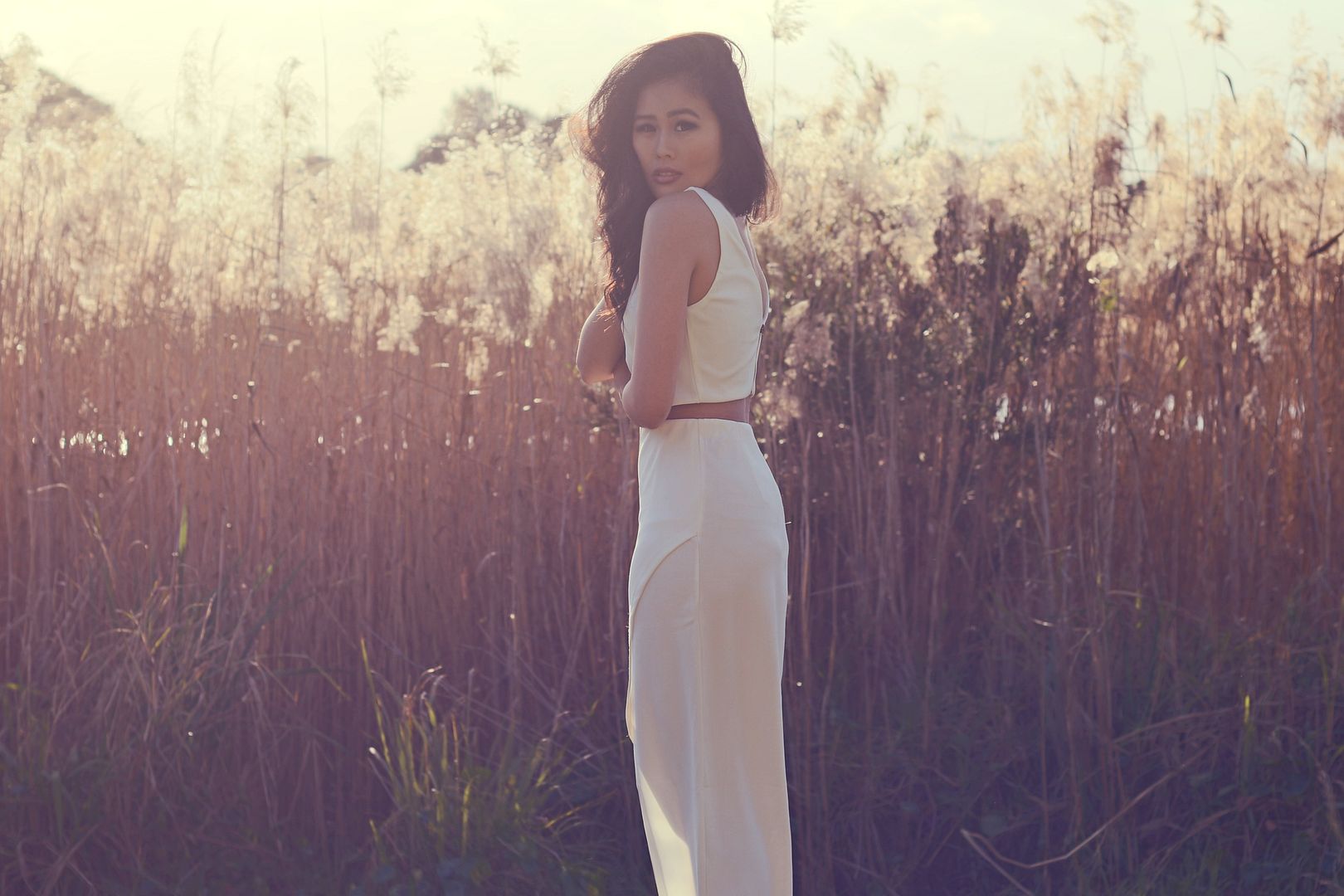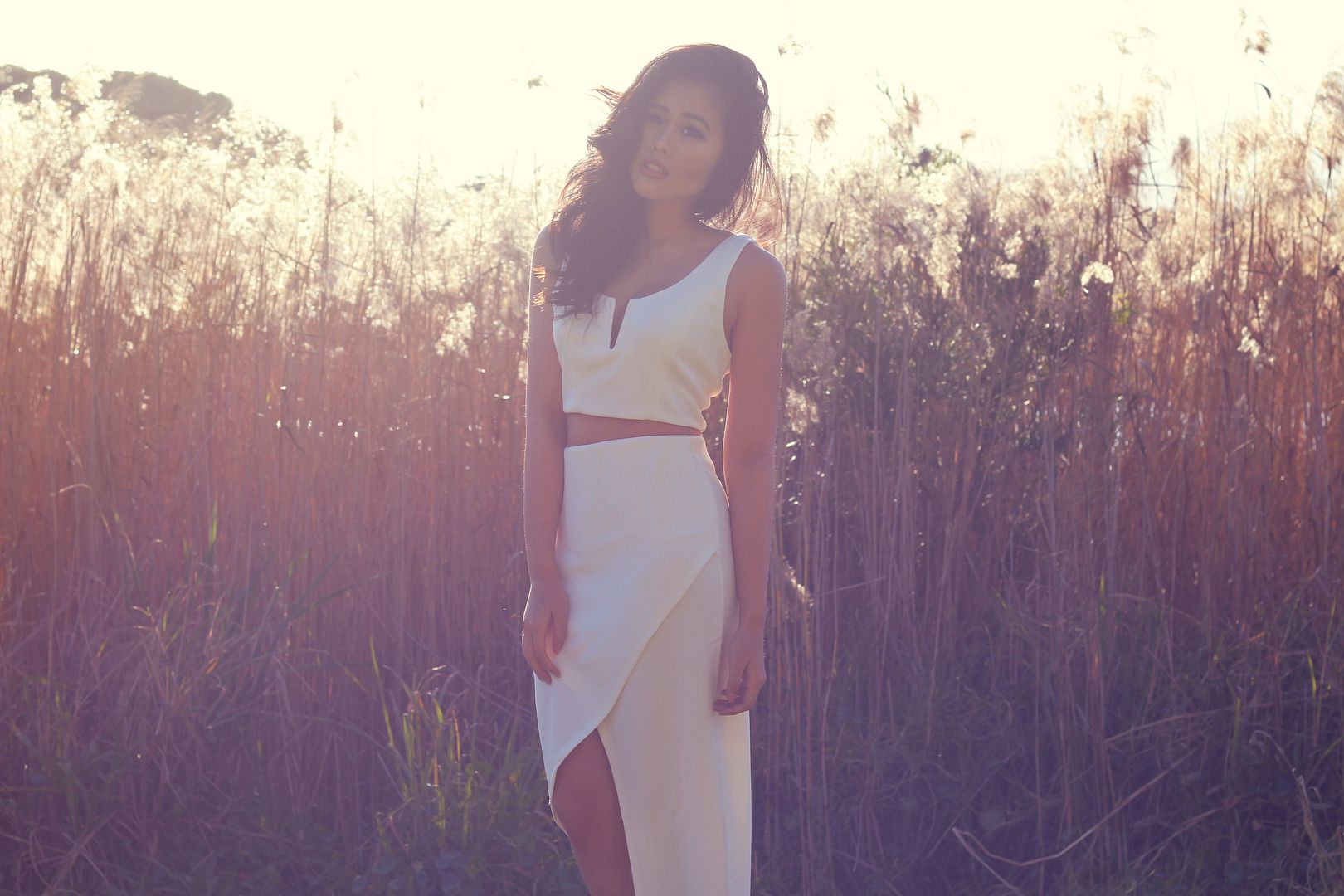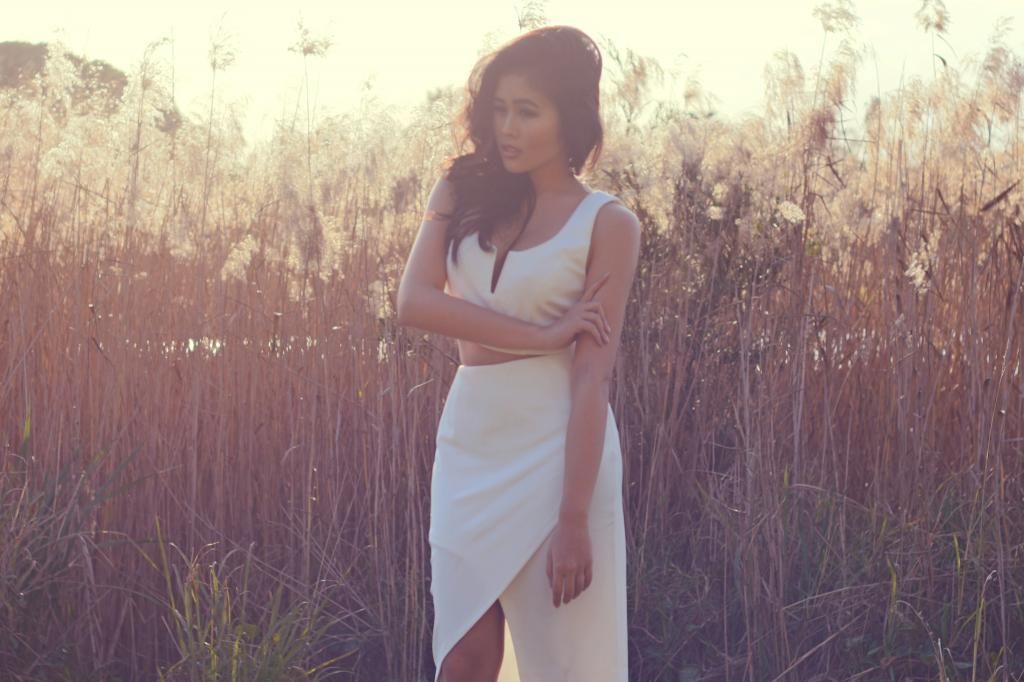 Falling Fast Twin Set by St Frock
// Photos by Tito Burrito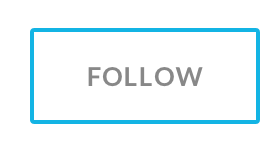 Hey guys! I'm here yet again with another twin set by St Frock. For those of you who thought that the print on print from the last outfit was a bit too out there, I'd suggest starting with the basics - white on white. White on white is a surefire combo and it never disappoints (if you can avoid food stains that is). It also makes it a lot easier to mix and match and the plus side of buying it online is that you know your garment is going to be brand new and free of dreaded makeup stains from in-store customers trying it on - one of my biggest pet peeves when buying white garments!!
On a different note, I really miss the days when I had more time to interact with my visitors. I used to have a Formspring account which allowed anybody to ask me a question (anonymously or not) and I would go through as much as I could before hopping into bed each night. I get questions sent to my inbox about topics ranging from bags and clothes to work and study and since I always get asked similar questions, I'm once again, I'm back on Formspring (now known as Spring)
so click here to ask away!
I'll do my best to get through all your questions but please try to keep all questions G rated as any inappropriate questions or things promoting hate won't be answered.
THIS BLOG POST WAS BROUGHT TO YOU BY: