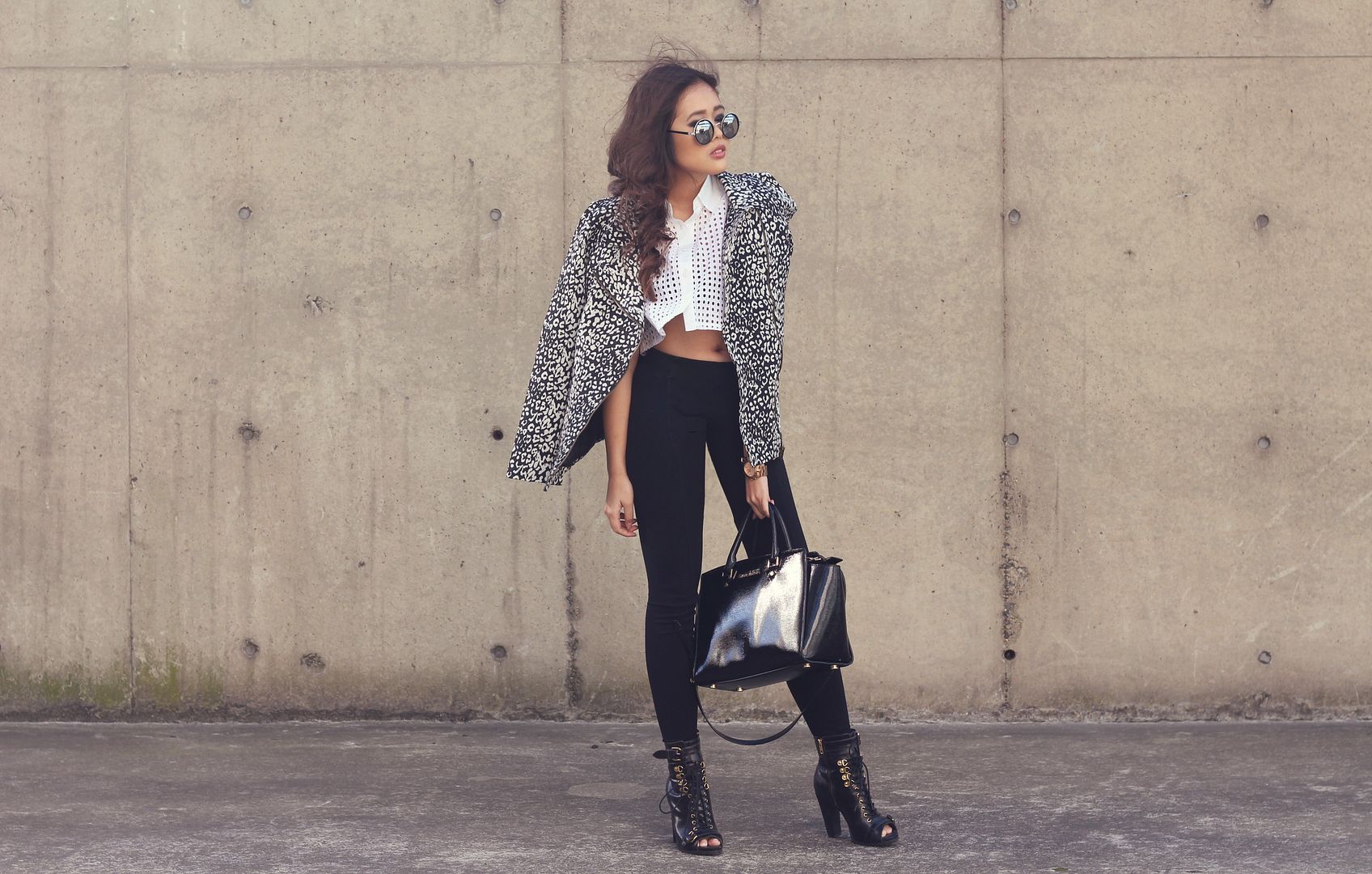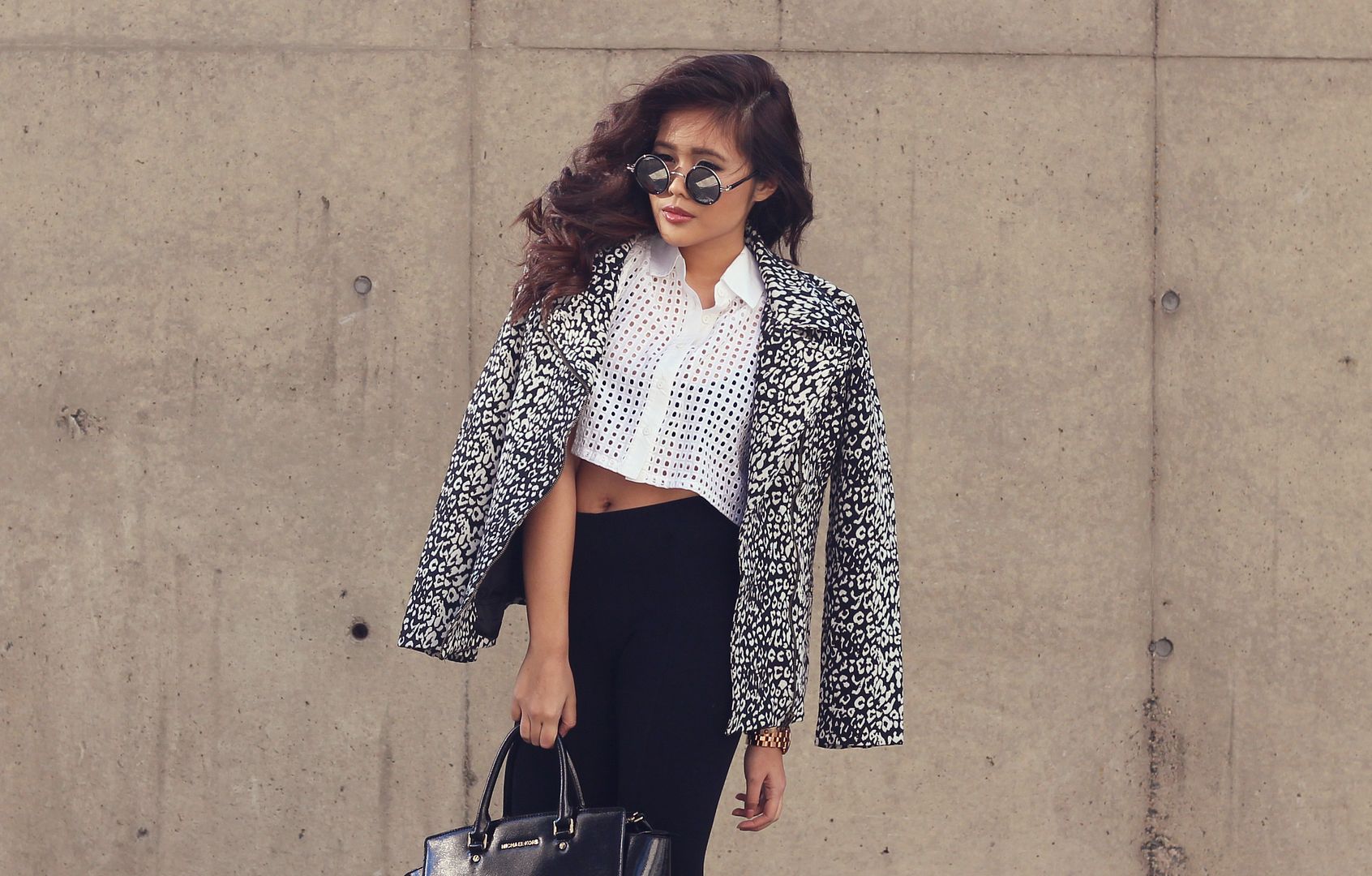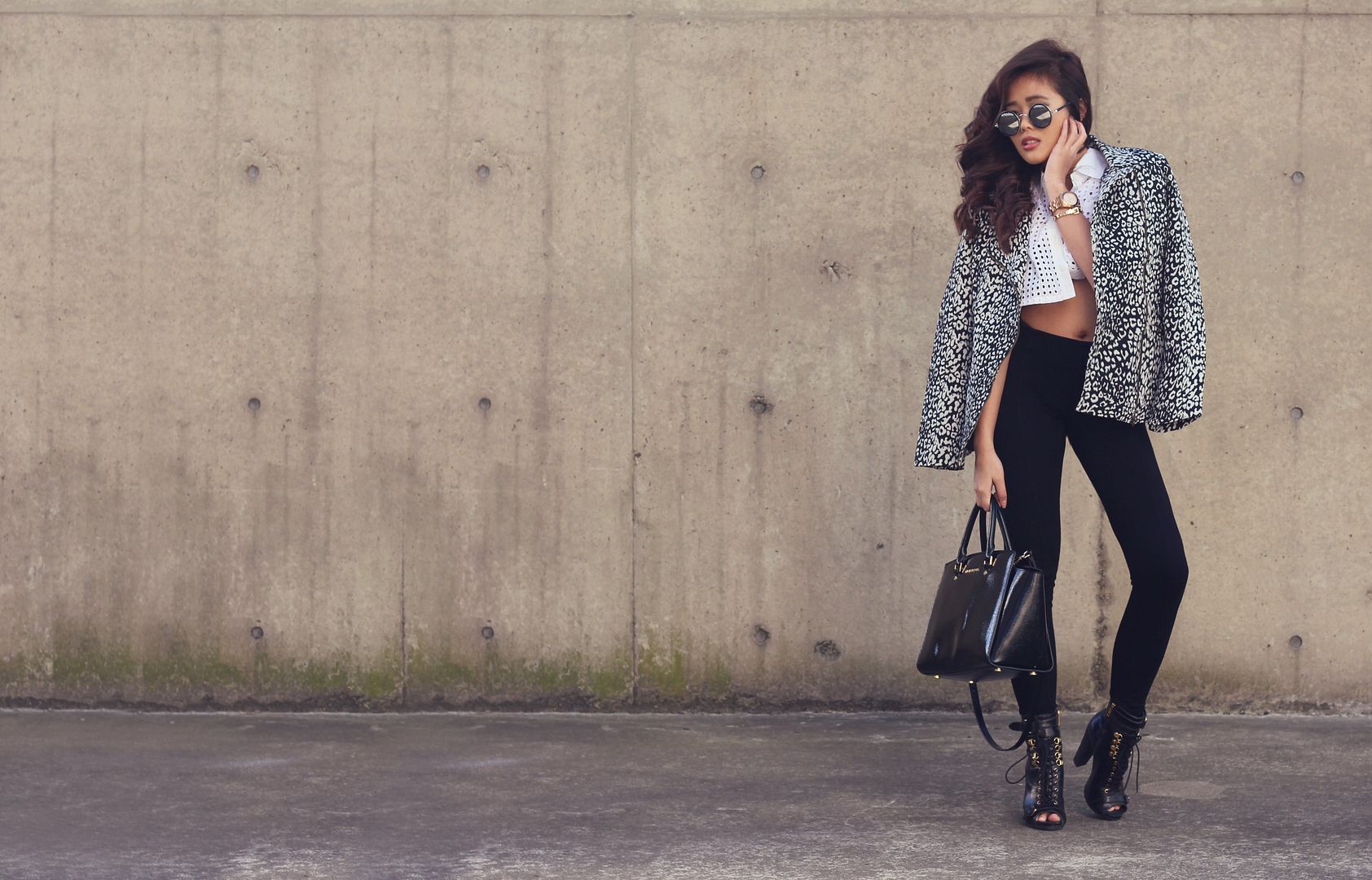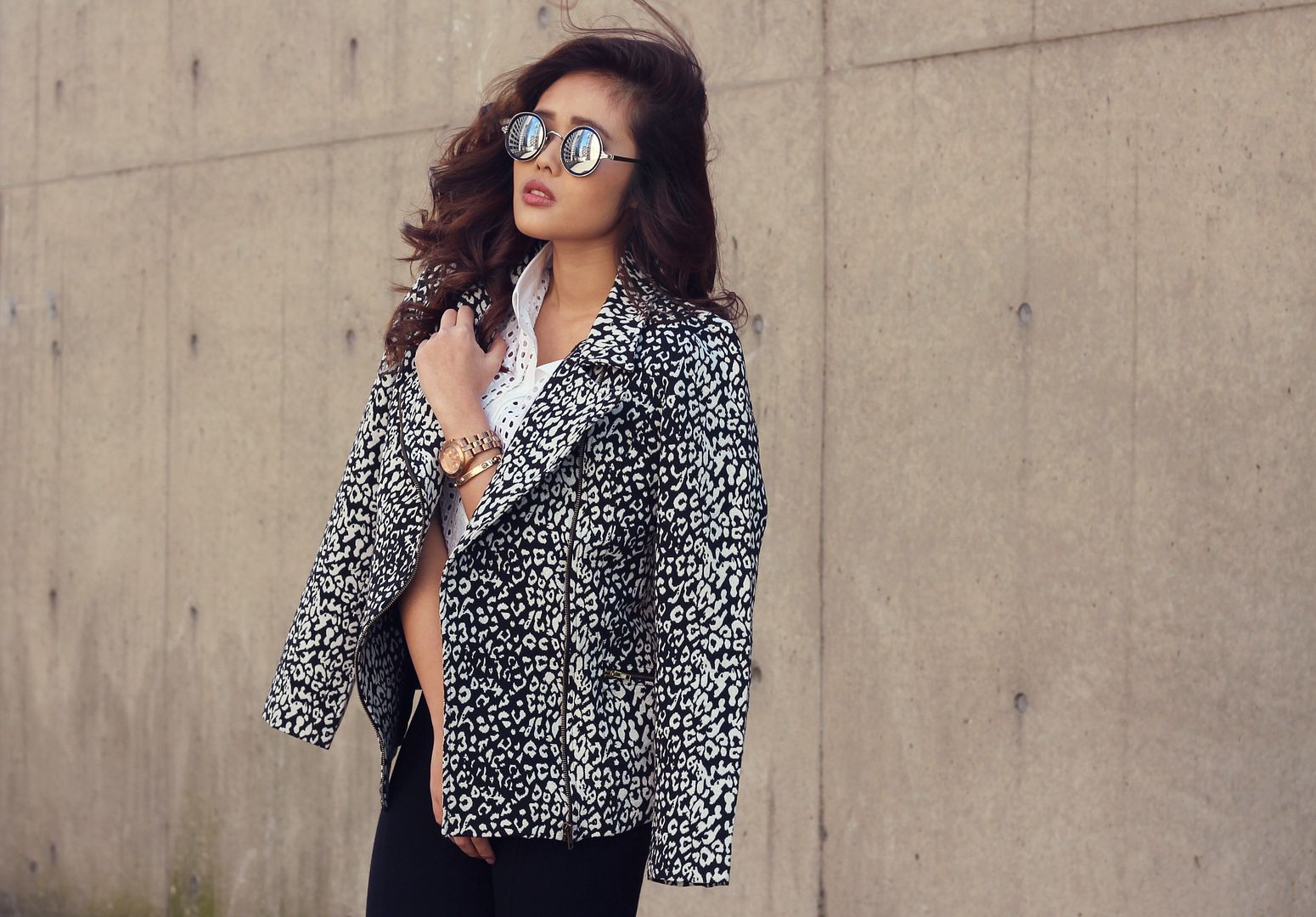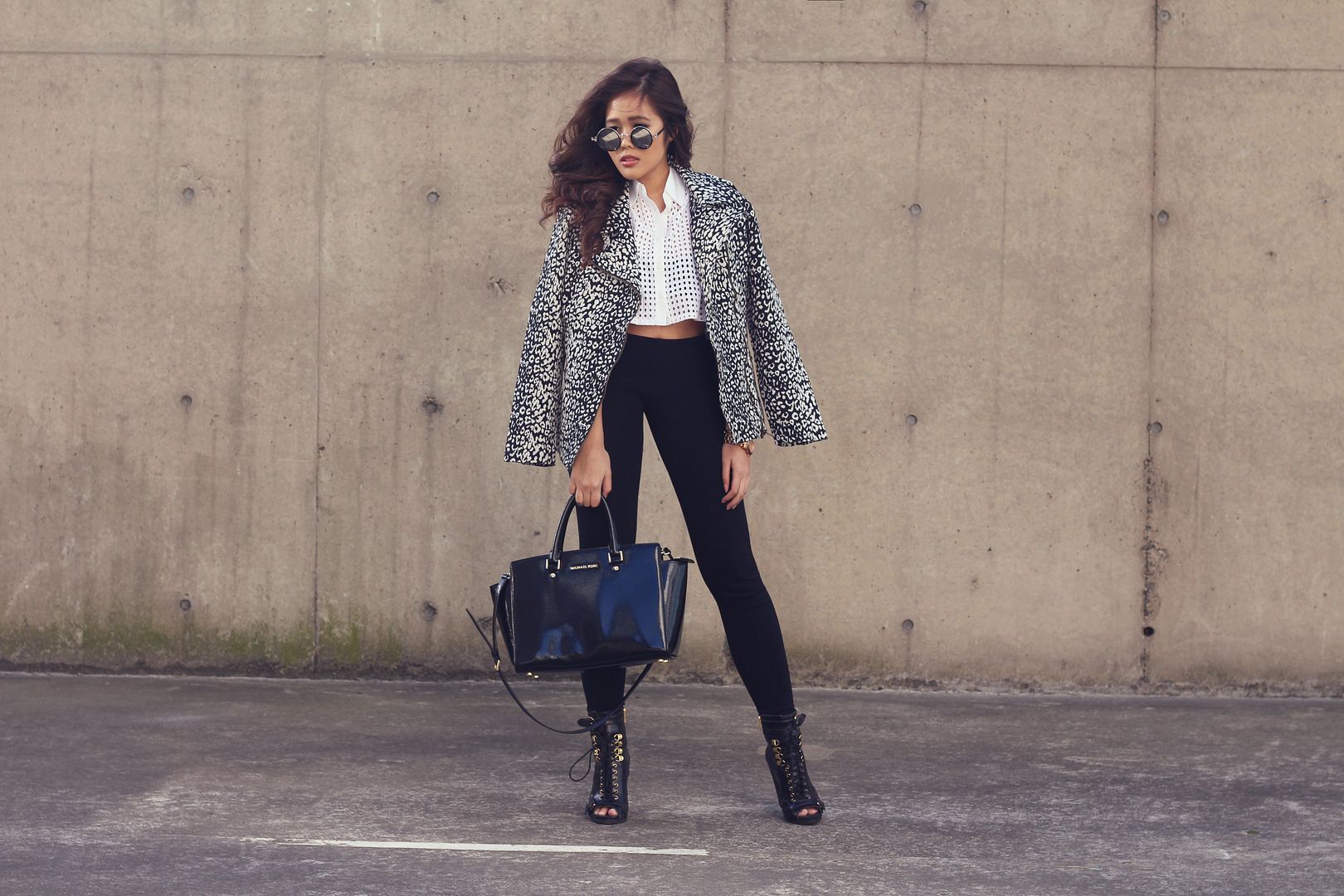 Shilla's Mirage Animal Pattern Biker Jacket.
In fact, I adored it so much that it even lead me to break one of my golden rules - to steer clear of jeggings.
There's nothing that hides a sore eye better than a pair of reflector sunglasses. Not too long after these photos were taken did I suffer from a large swollen eye infection so I thank these shades for protecting me from the dirt and dust from the howling winds on Sydney on this sunny afternoon!
Mydressroom.co.uk
have an amazing range of sunglasses, be sure to check their site out for more specs!
The High Waisted Friends
These high waisted jeggings were a cheap buy on a cold day from Glassons after the fateful moment when my accessories became prisoner to my stockings and broke free by laddering it up to the thighs. The jeggings were a quick rescue on the day and they proved to be a pretty alright companion today.