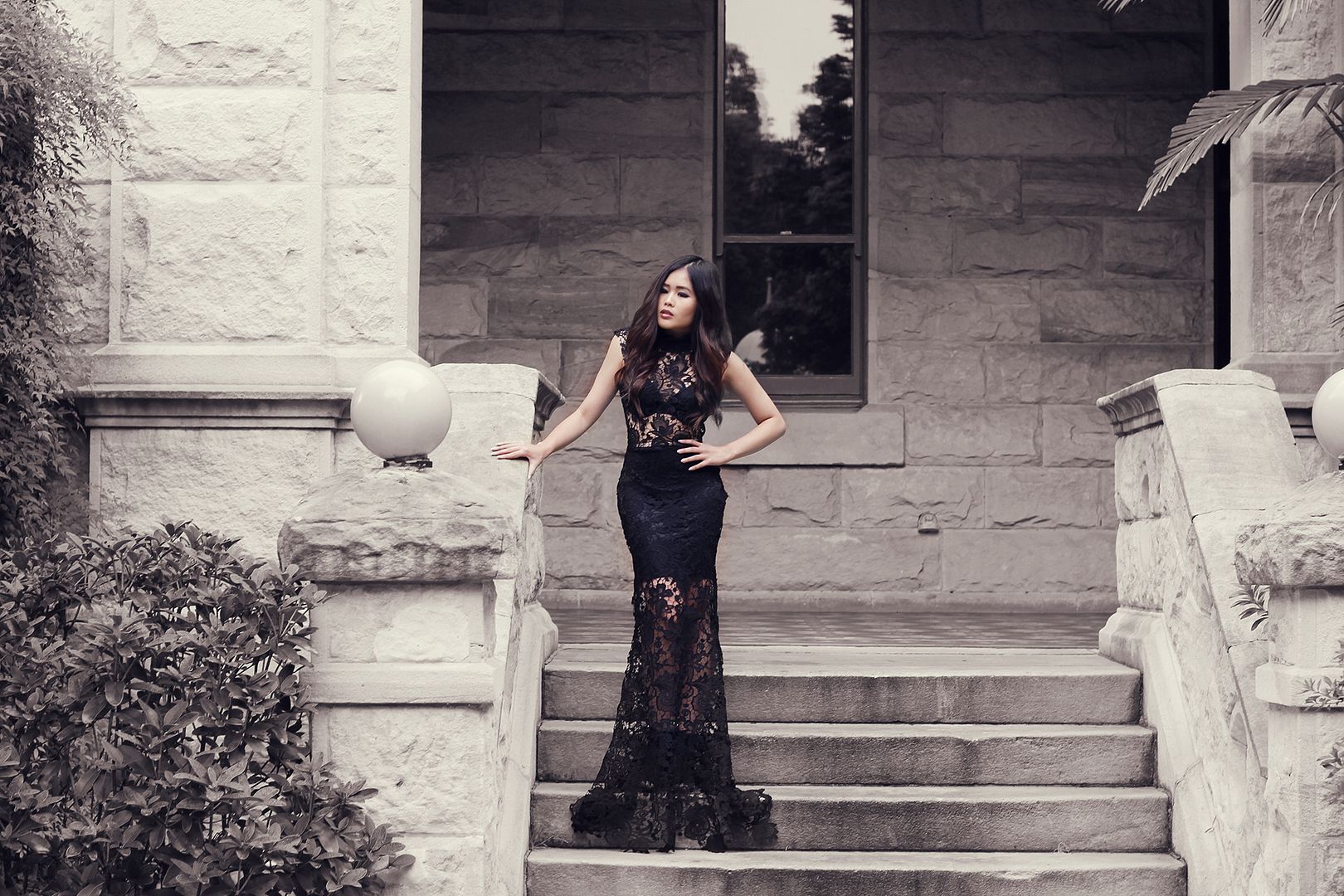 It's amazing how something as delicate as lace can create a shape as sultry and powerful as this
Premiere Lace Gown.
The elegant high neck and black underskirt draped in luxurious lace gives you a feminine (and almost mermaid-esque) silhouette which brought an unexpected vintage feel to this shoot... that I absolutely
love.
I think its safe to say, this is probably my favourite shoot so far.
And if you've got one too many black numbers at home, this dress also comes in
white
and
dusty pink
.
THIS BLOG POST WAS BROUGHT TO YOU BY: