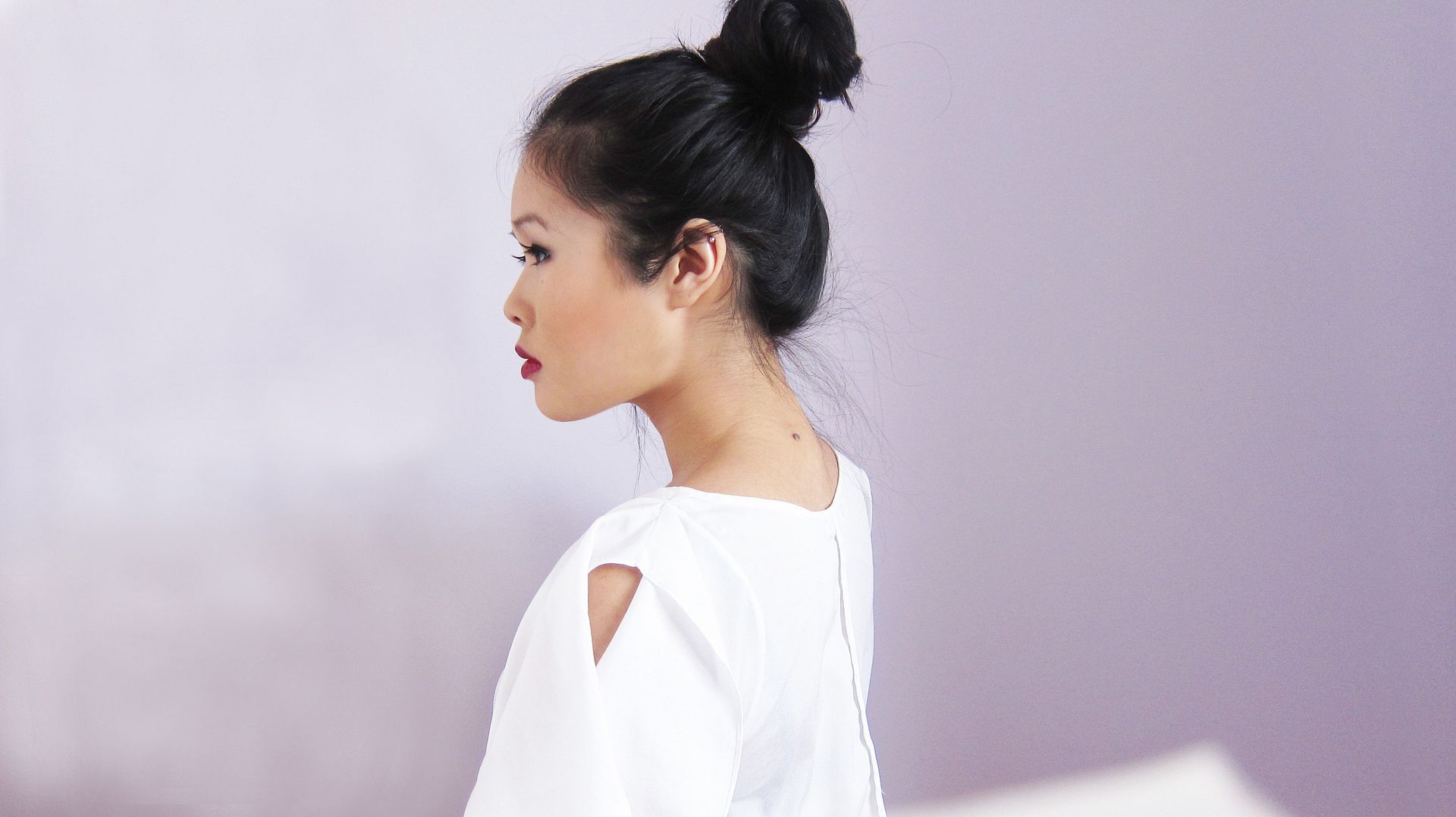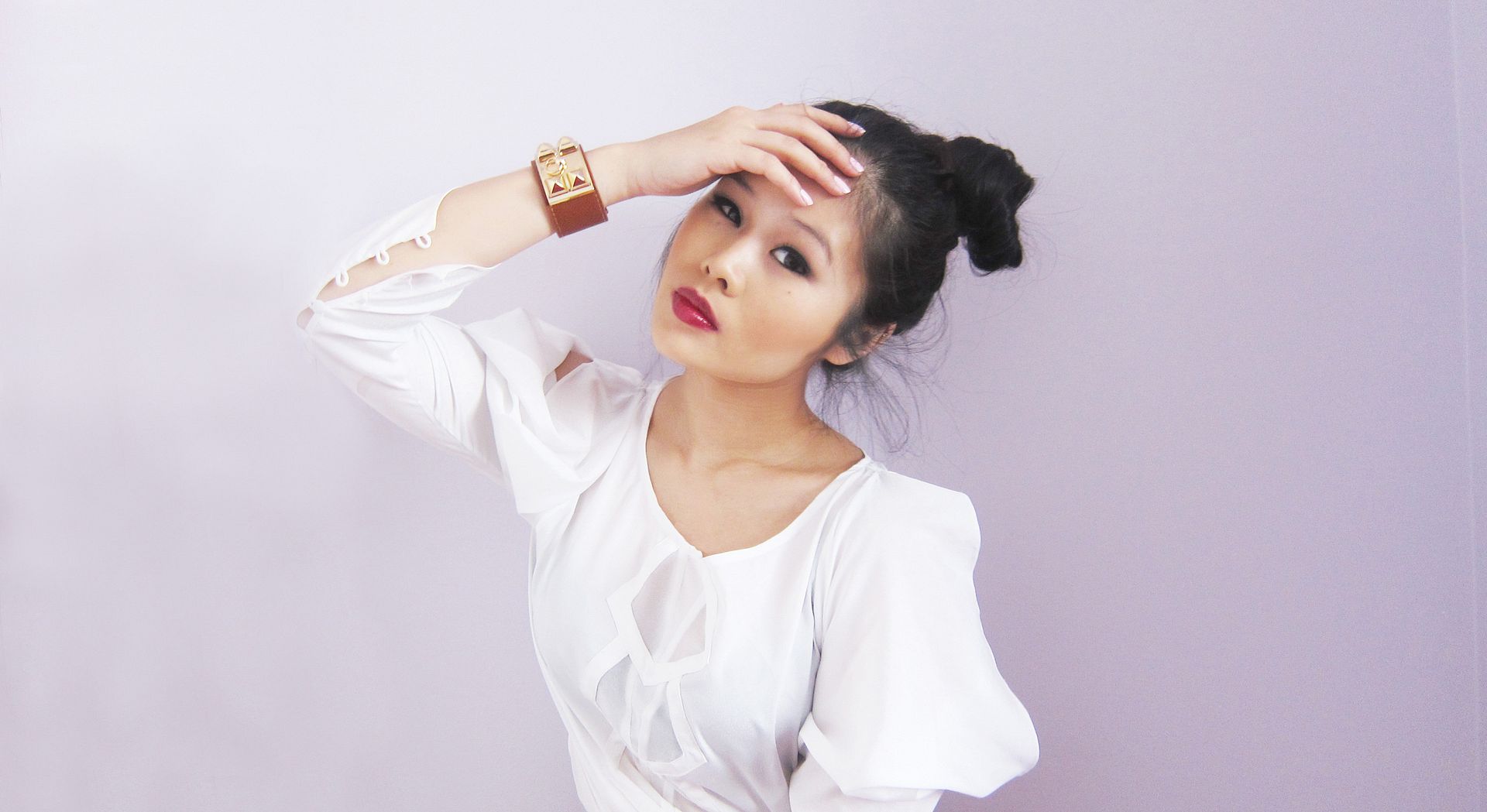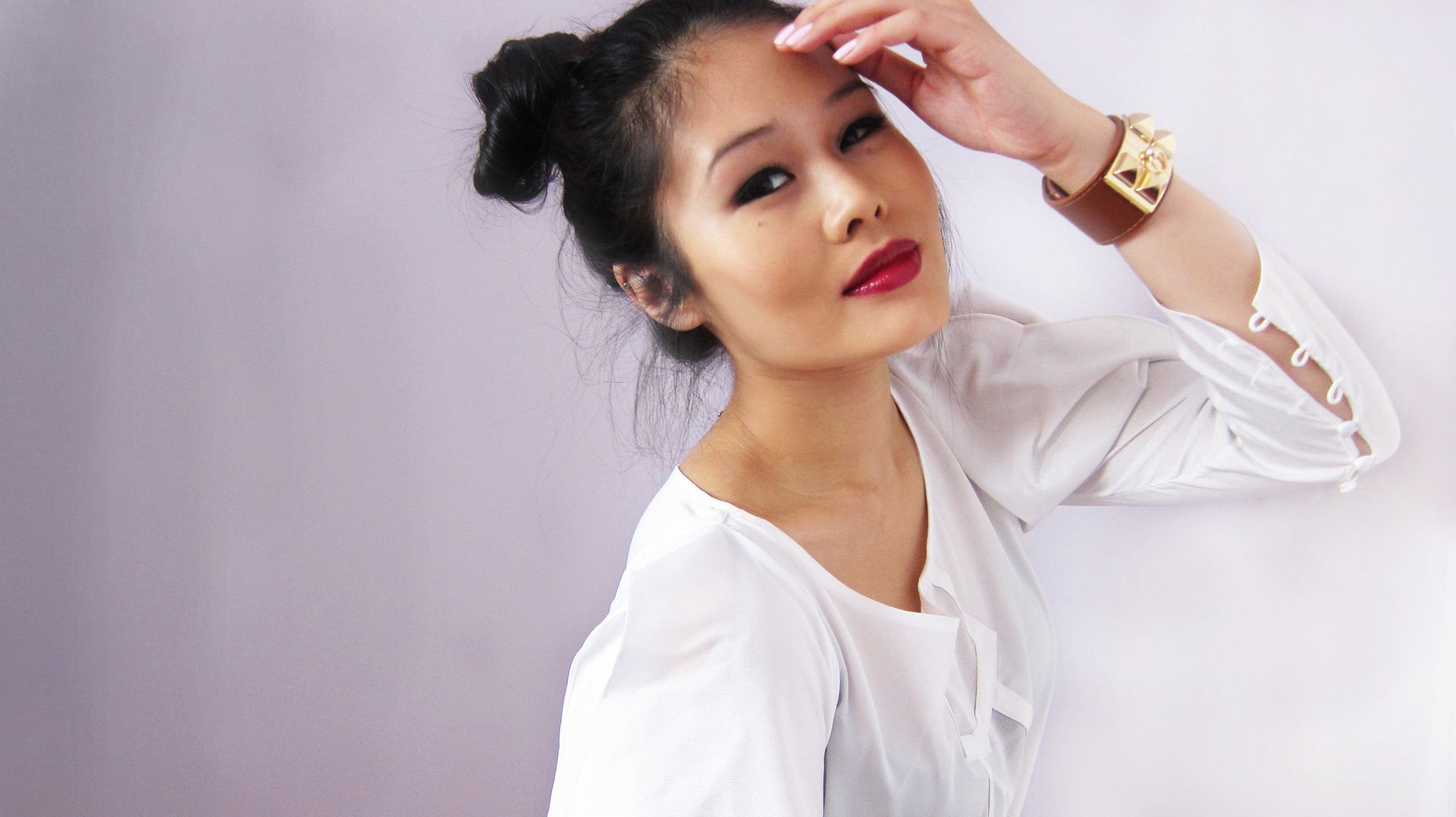 Bless'ed are the Meek top, ANNIEPOPSHOP brown/gold cuff

Is this the most serious you've ever seen me in blog photos or what? Haha

You know you've neglected your blog when you start receiving Formspring comments that say "gotta stop leaving for months at a time :(" and for this, I sincerely apologise :( it's nearly that time of the year again for the all important final exams and the two I have looming around the corner pretty much will determine whether or not I will graduate this year. Pretty nervewracking stuff! So before I leave for another month, I owe it to this formspringer to put up a lengthy and photoheavy post, something I surprisingly haven't done in a while (:

While I've been away I've spent it doing what I do best - shopping in vanilla scented stores adorned with fairylights and lots of pink. I can't remember the name of the store below but I found it walking through Chinatown with Jermz. It drew me right in with all the Glasshouse diffusers displayed near the doorstep. I squealed like a little girl when I stepped inside, as you do.
Unfortunately I didn't buy anything that day but it really did trigger my sweet tooth seeing all the cake and cookie shaped lipglosses. The next few weeks I found myself eating every macaroon you can think of (name a colour.. and I've eaten the macaroon equivalent..) I also had an incredible day on the park with my girlfriends, a bottle of wine and heaps of Adriano Zumbo sweets. What a perfect date!
And moving on to the cosmetics, its been a very long time since I've indulged in more lip products and nailpolishes - these are the two things that I have a ridiculous amount of but I really started to feel the withdrawal symptoms seeing wonderful and obscure shades of lipsticks popping up in Halloween makeup tutorials all over YouTube. This was when I realized, my addiction to the internet means that there really is no escape.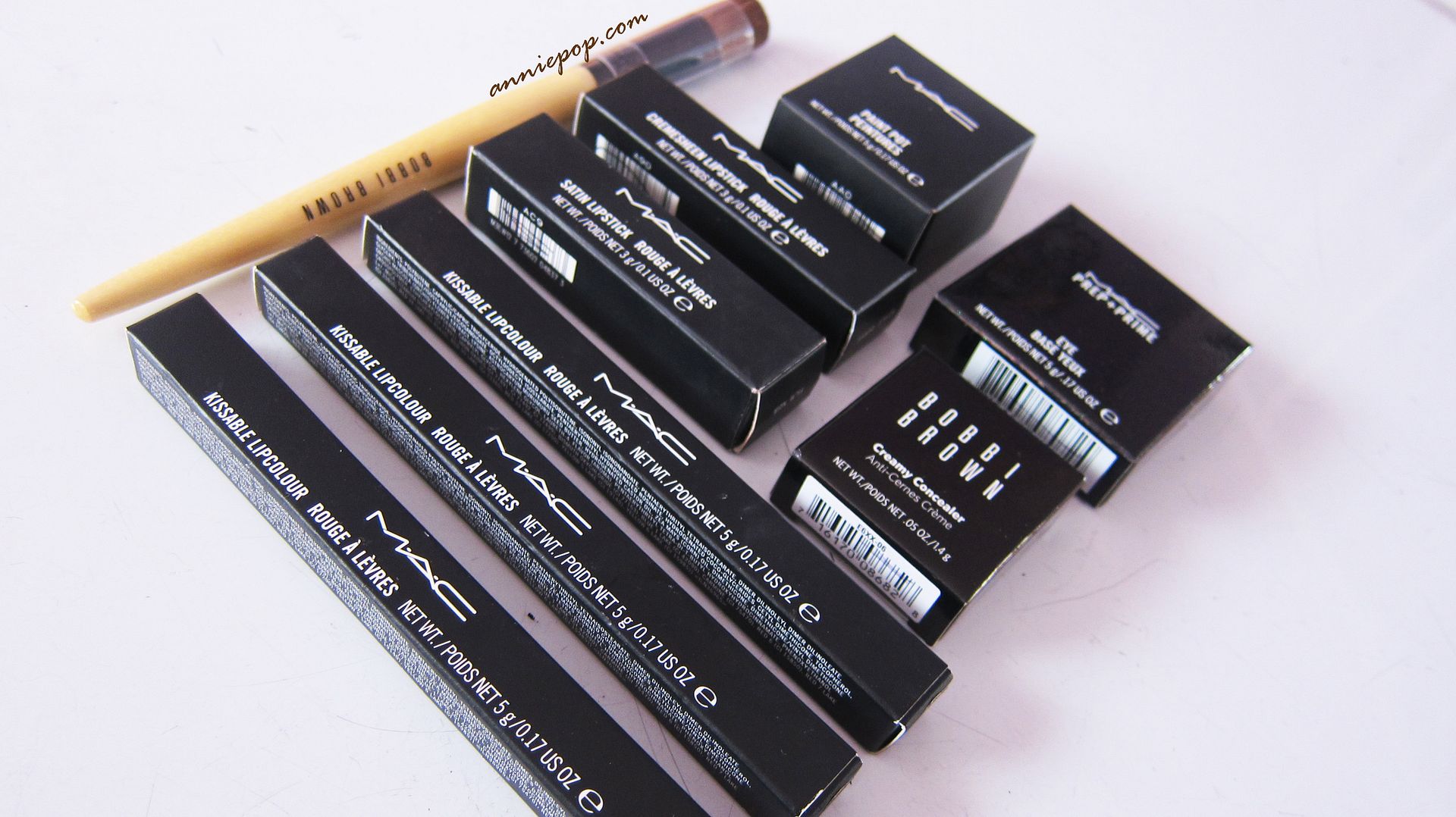 Bobbi Brown creamy concealer in beige, MAC's Prep + Prime base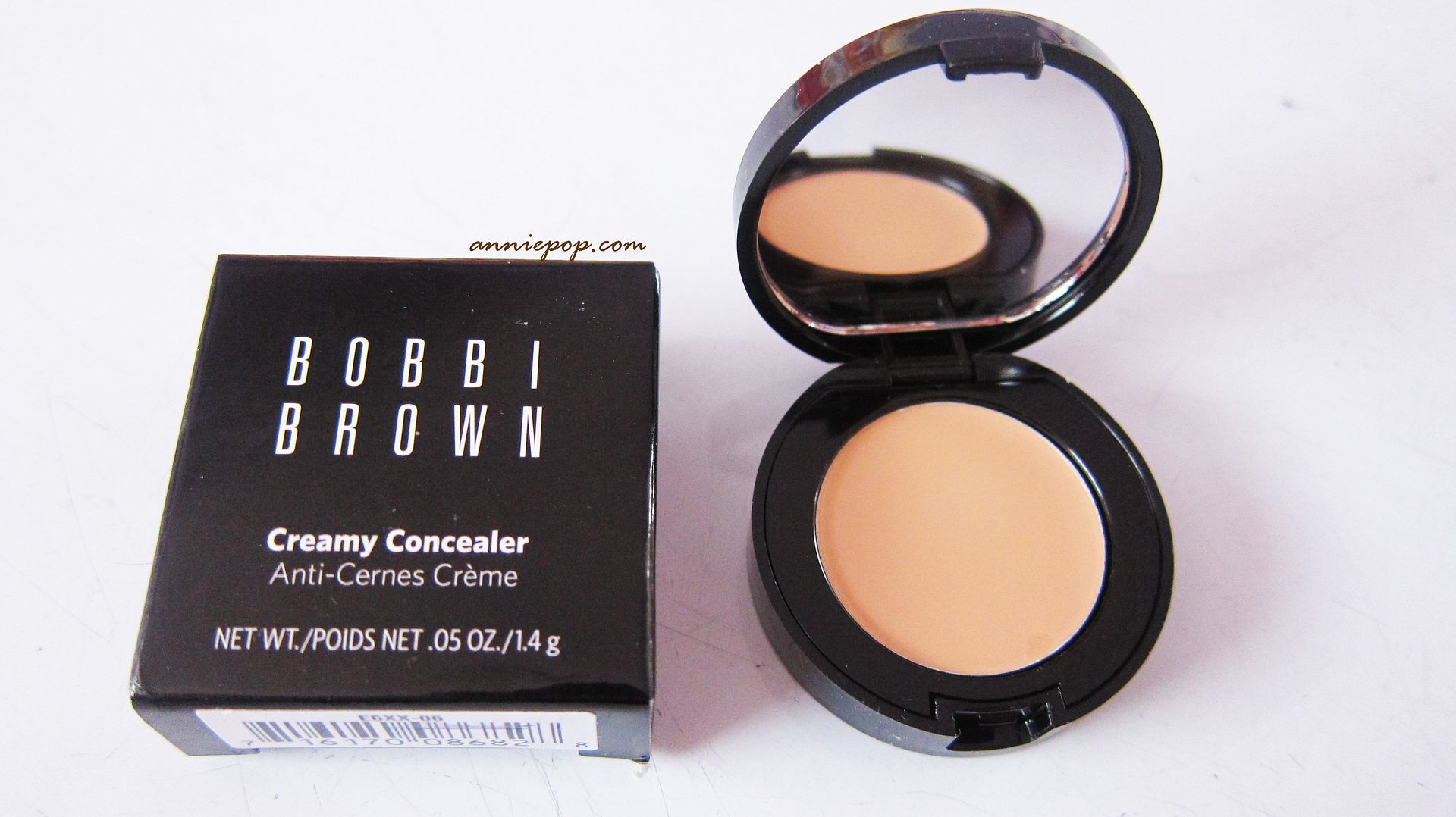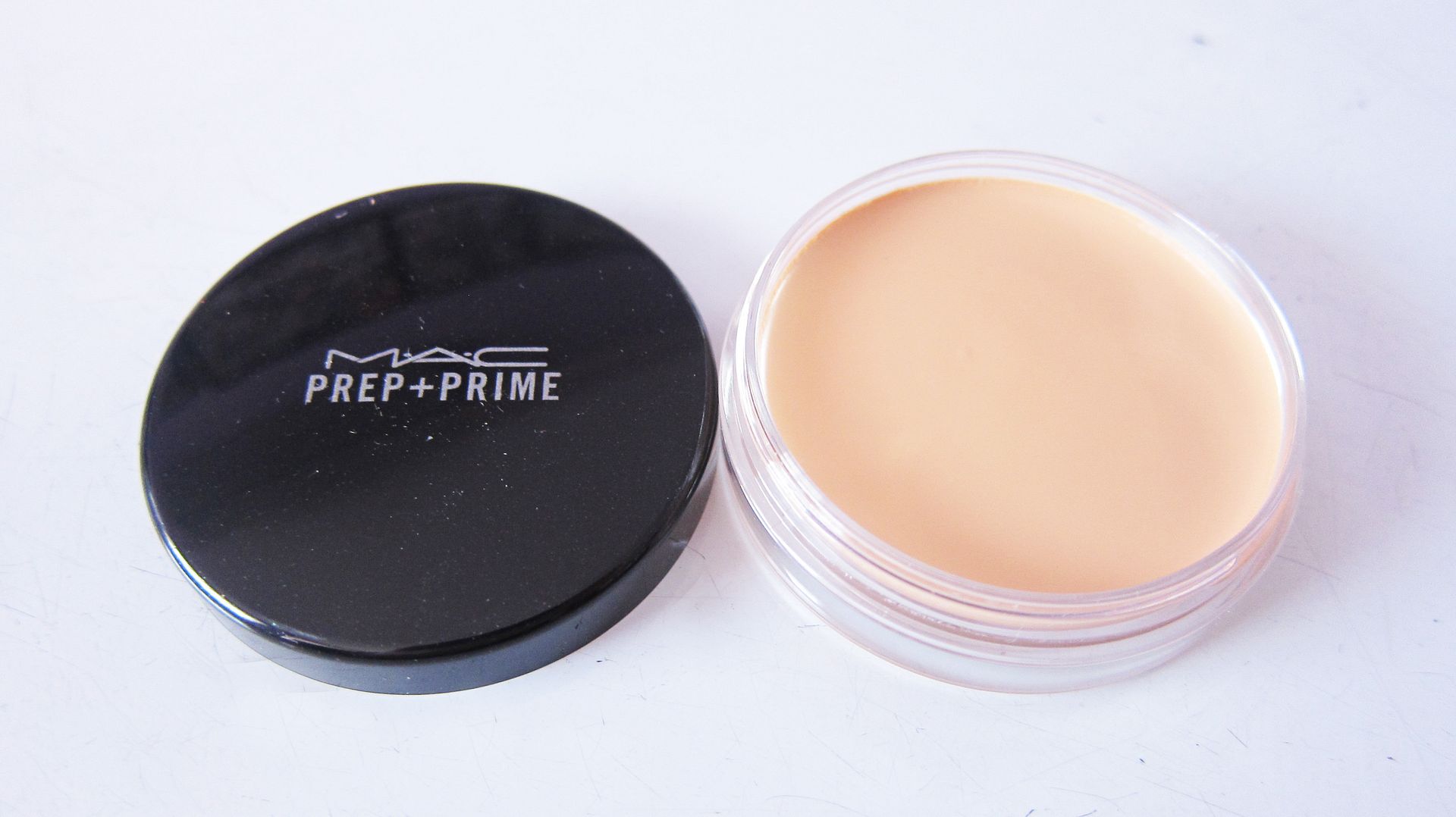 MAC Film Noir lipstick, MAC Style Curve lipstick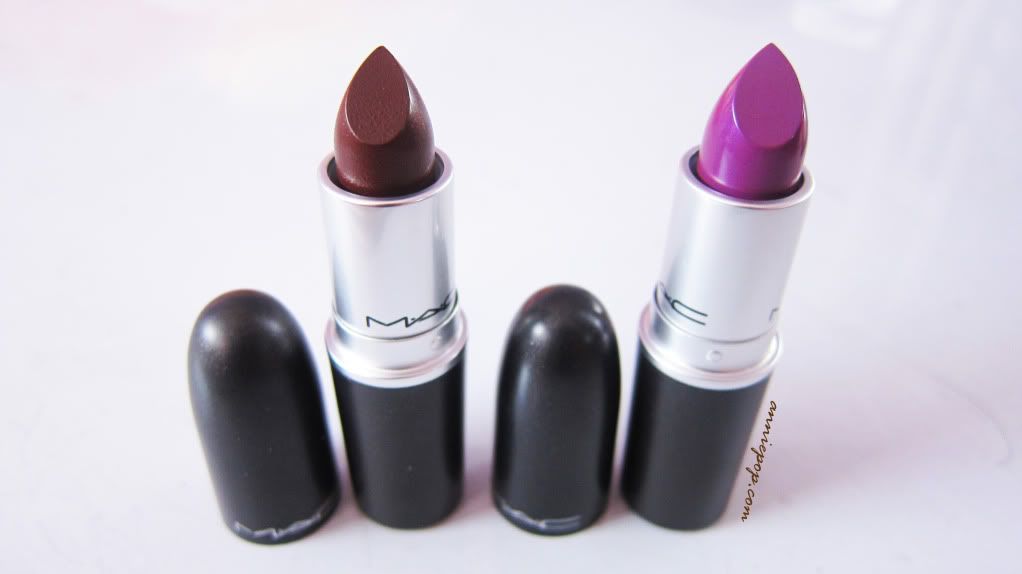 MAC's Kissable Lipcolours in Vanity Fair, Strut Your Stuff and Love Peck.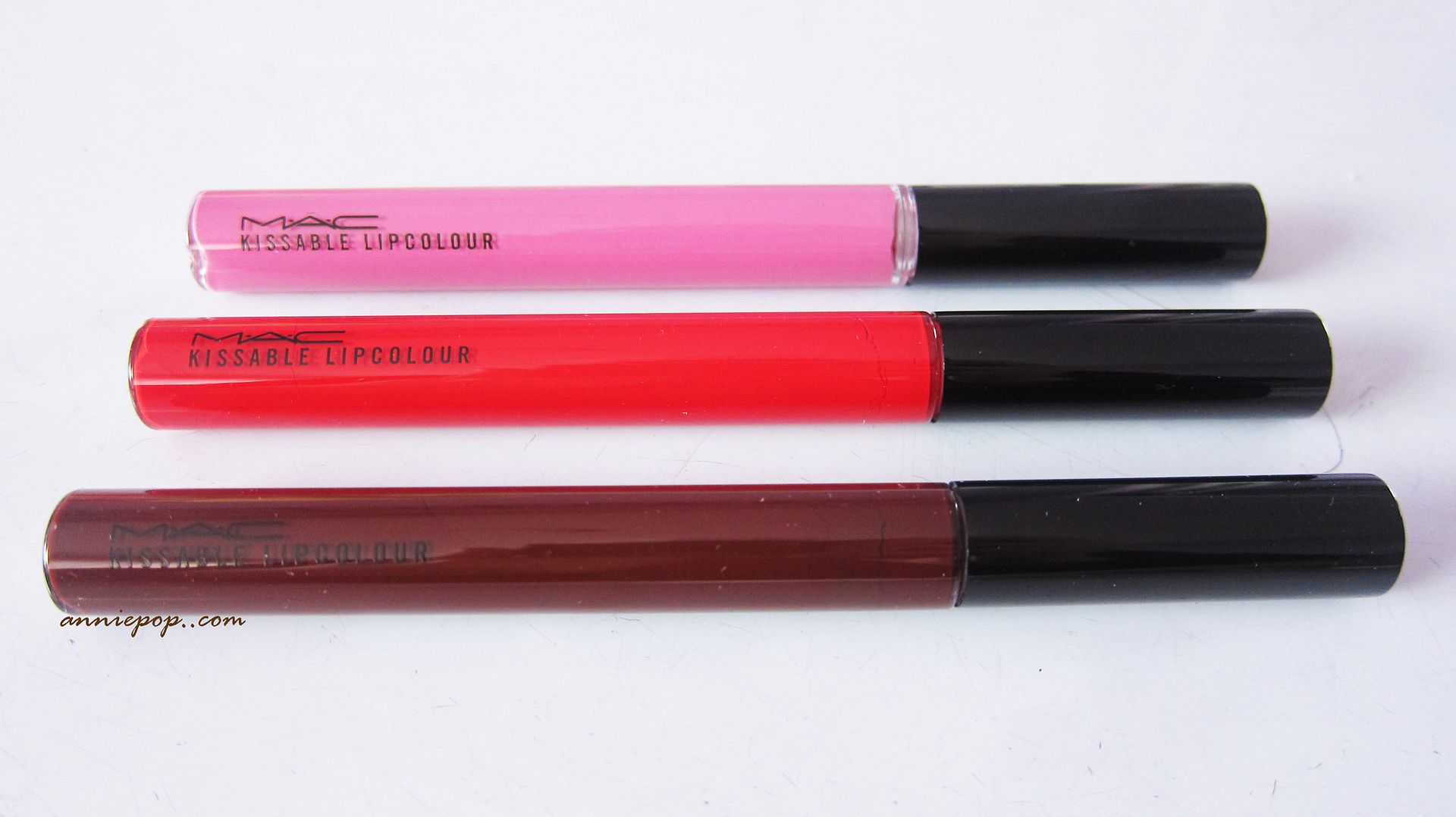 L.A Girl Glitter Collection Nailpolishes - Inspire and Celebration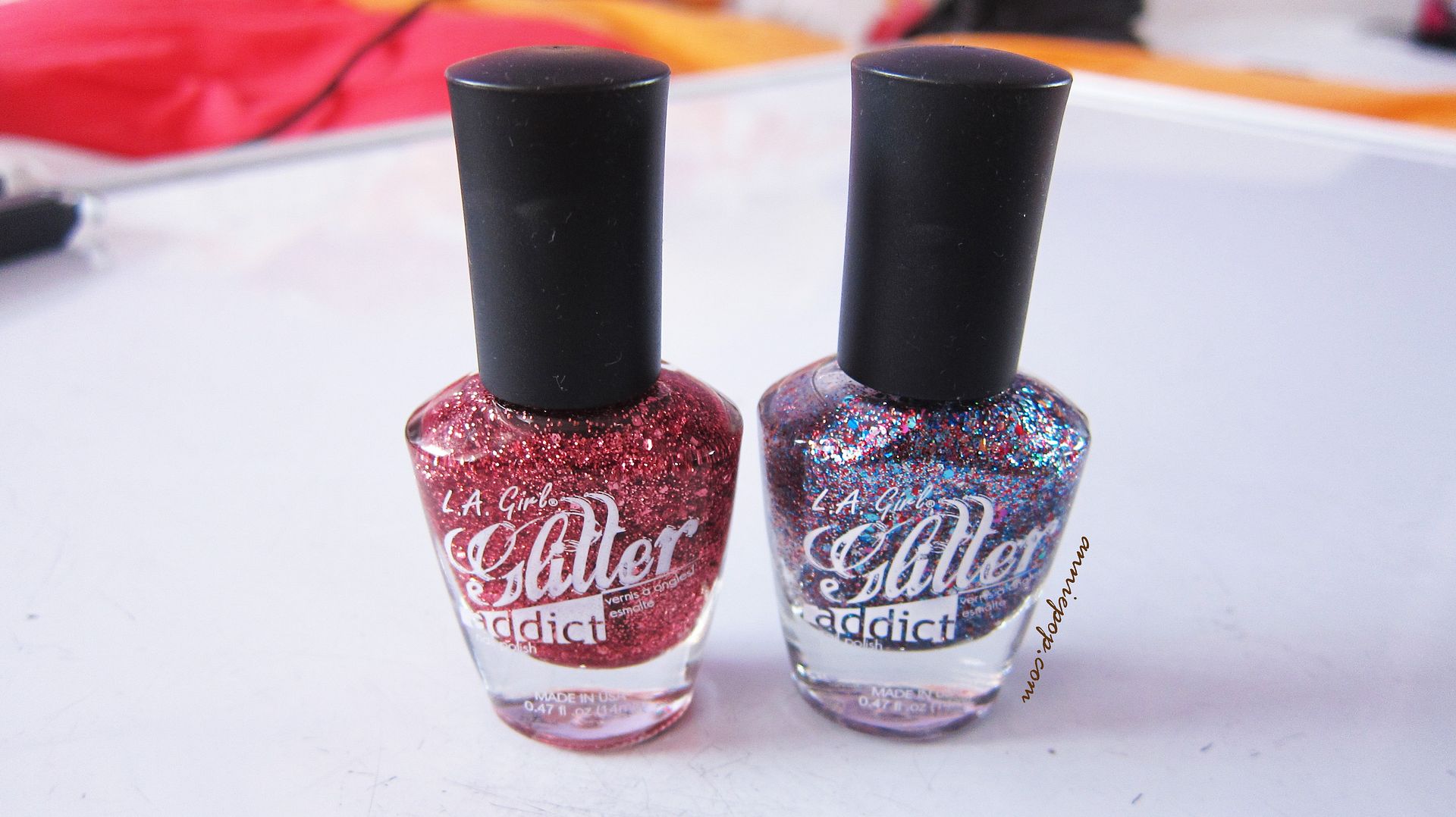 Almost every time I wear lipstick I become a victim of dry lips which leads to lipstick feathering but these so called "liquid lipsticks" from MAC have made a raving fan out of me! MAC's Kissable Lipcolours give the same coverage as a regular lipstick, stays creamy minus the stickiness and comes with an easy to use sponge applicator. It is the new answer to my prayers and the Bobbi Brown eye shader brush feels heavenly on my lids!

To see swatches of all the lip products, click here. To see swatches of nailpolishes, click here
Who is also ecstatic that Montana won AusNTM? I know I am!