For someone who is constantly in a hurry (....to blog in between Netflix binges and selfies) and who doesn't like to be tied to a desk, I'm always on the lookout for an affordable, every day, 2-in-1 device that easily slips into my bag and seamlessly slips into my schedule.
As of late, the
ASUS Transformer Book Flip TP200
has ticked all the right boxes! So I'm excited to share with you today my pros and cons on this potential candidate for 'last minute gift idea'
For $349, the
ASUS Transformer TP200
is definitely on the affordable end of the spectrum. But I guess price doesn't equate to much until you run through the pros and cons, so here they are!
Pros
Lightweight and compact: The ASUS Transformer is a feather-light 1.2kg and size-wise it's smaller than an A4 paper. I've had no problems with slipping this straight into envelope clutch or propping this on top of my home gym bench to watch workout videos.
Attractive Exterior: It comes with a beautiful brushed aluminium and scratch resistant exterior available in a la couture Dark Blue and Crystal Silver.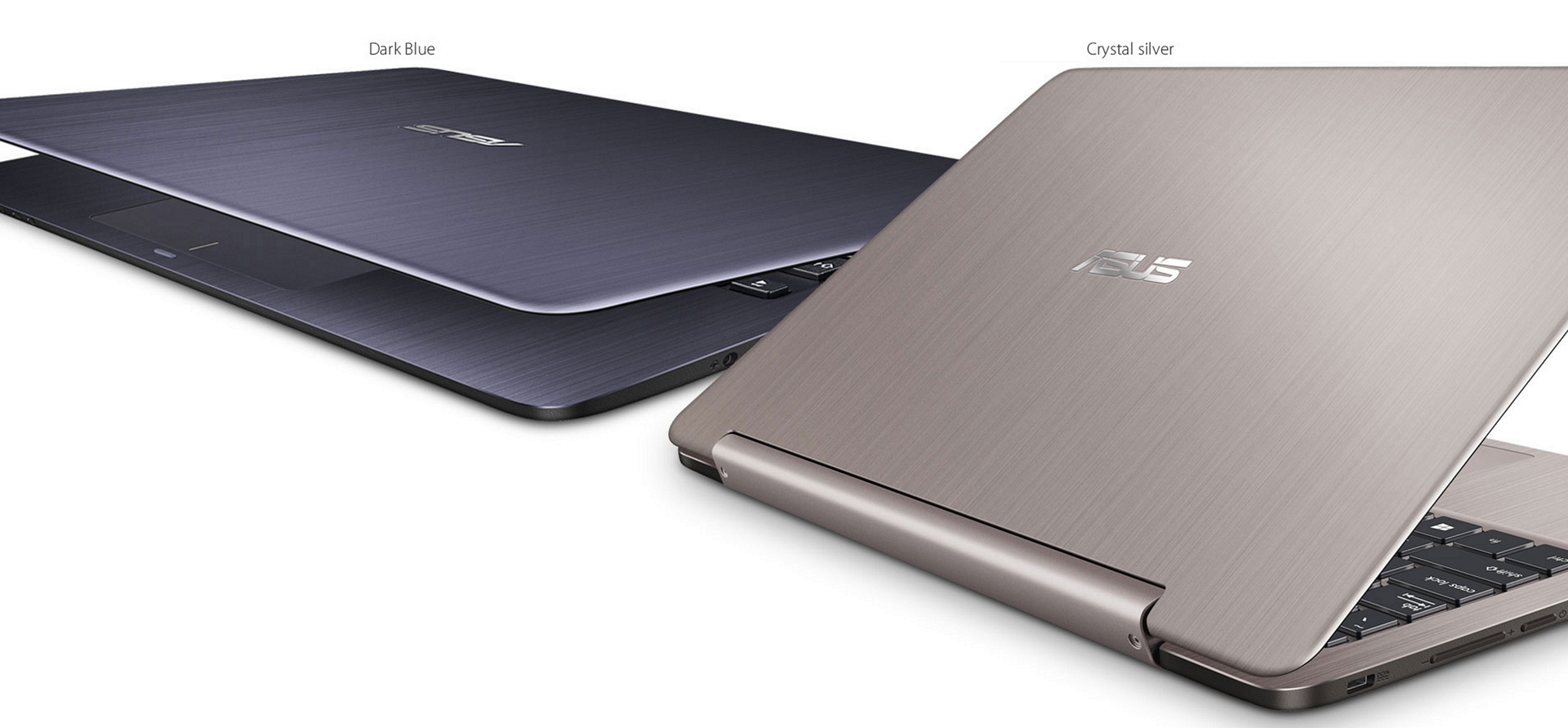 360 degree flexible hinge: This allows you to flip the tablet into tent mode to watch presentations, movies and videos and flip it back to tablet mode for the more heavy handed tasks.
Great battery life: Battery life is usually the gripe that I have with most tablet and laptop devices but the ASUS Transformer can last 8 hours on a 38 watt-hour battery without a charger... pretty impressive!
USB Type-C port: Along with the 2 standard USB ports, the ASUS Transformer is equipped with a USB Type-C port, the all-in-one connector everybody needs.
Mini-HDMI
MicroSD Card Reader
Touchscreen: With 2 x sensitivity, 10 fingers multi-touch and it also recognises the difference between fingers and palms. The size of the touchpad is also noticeably larger than the standard tablet pad for ease of reach.
Cons
No backlight: The keyboard can be a bit hard to navigate if you plan to use this in the dark. However, I'm quite a decent touch typer and I haven't had any issues using this in my room before hitting the hay.
Brightness: The maximum brightness of the ASUS Transformer is 256 lux (the higher-end notebooks are at least 300 lux). Although, for the price of the ASUS Transformer, this is quite decent!
Webcam quality: I haven't had a real need to use the webcam but I guess it's good to note that the quality of the camera is just standard for a tablet. Nothing high def but not bad at all.
Conclusion:
Overall, the
ASUS Transformer TP200
packs a tonne of value for its size and cost. With it's super extended battery life, ease of portability and the amazing flip screen, it makes for a great travel companion and will last you through that dreaded 8 hour flight you have planned over the holidays.
THIS BLOG POST WAS BROUGHT TO YOU BY: