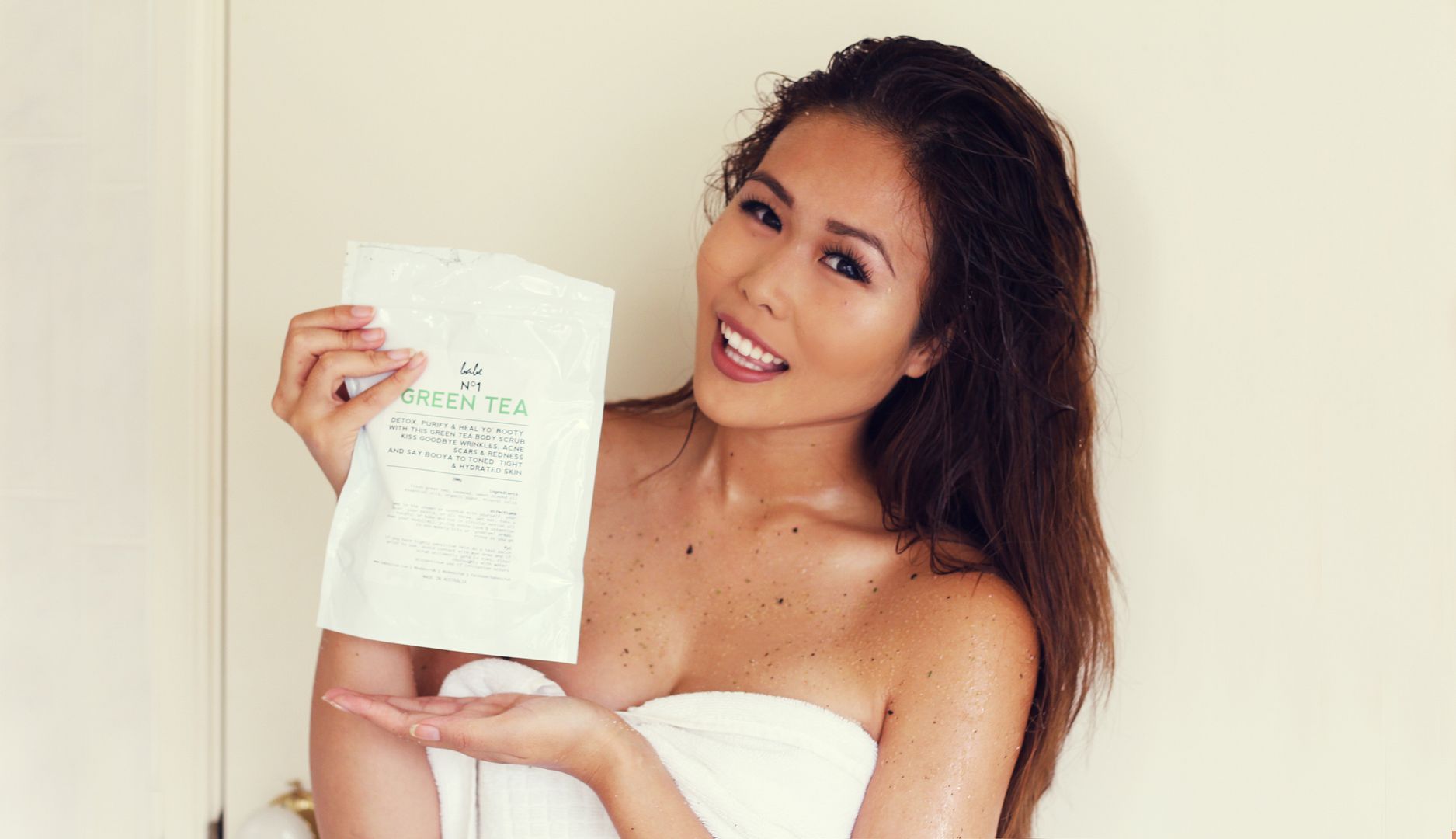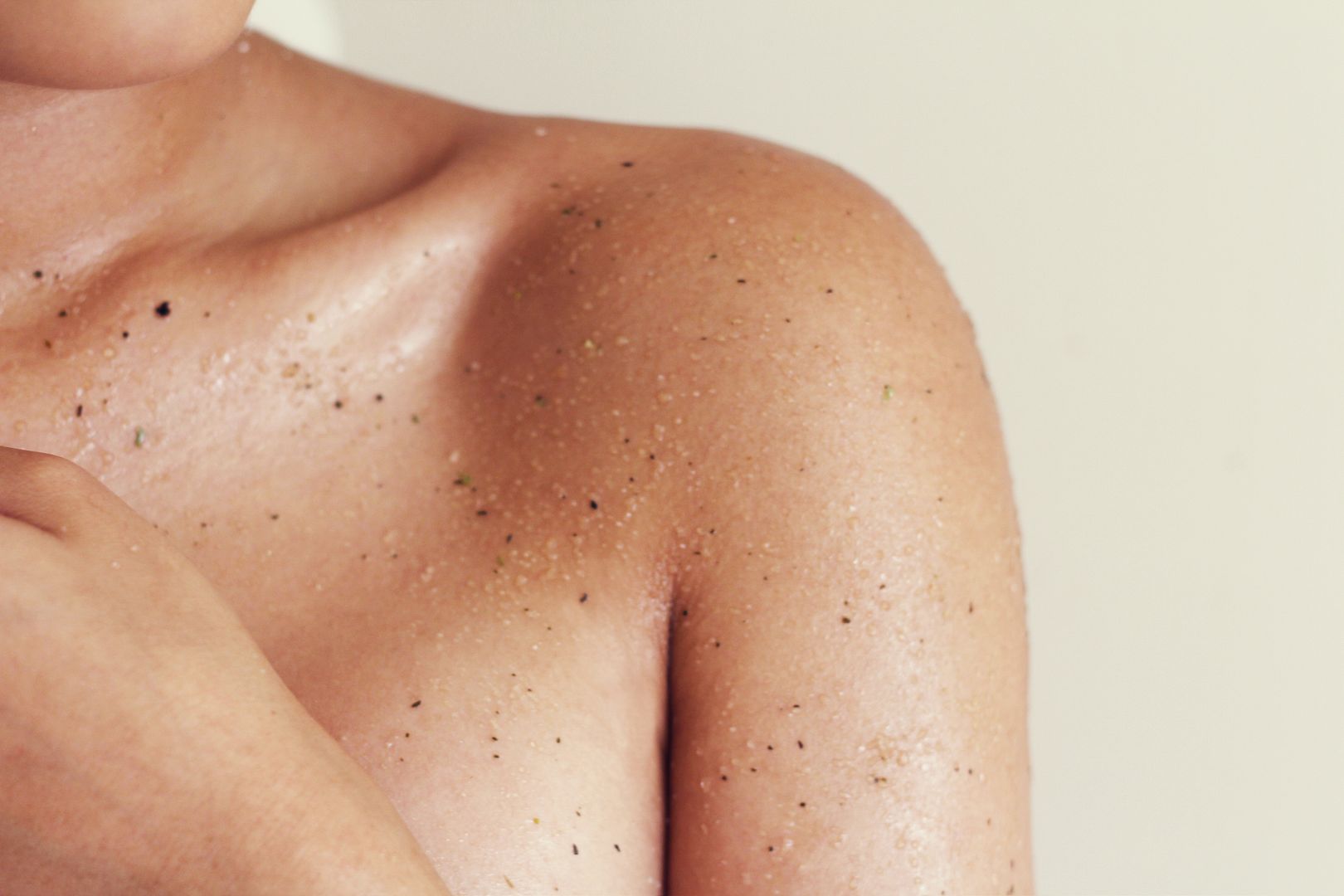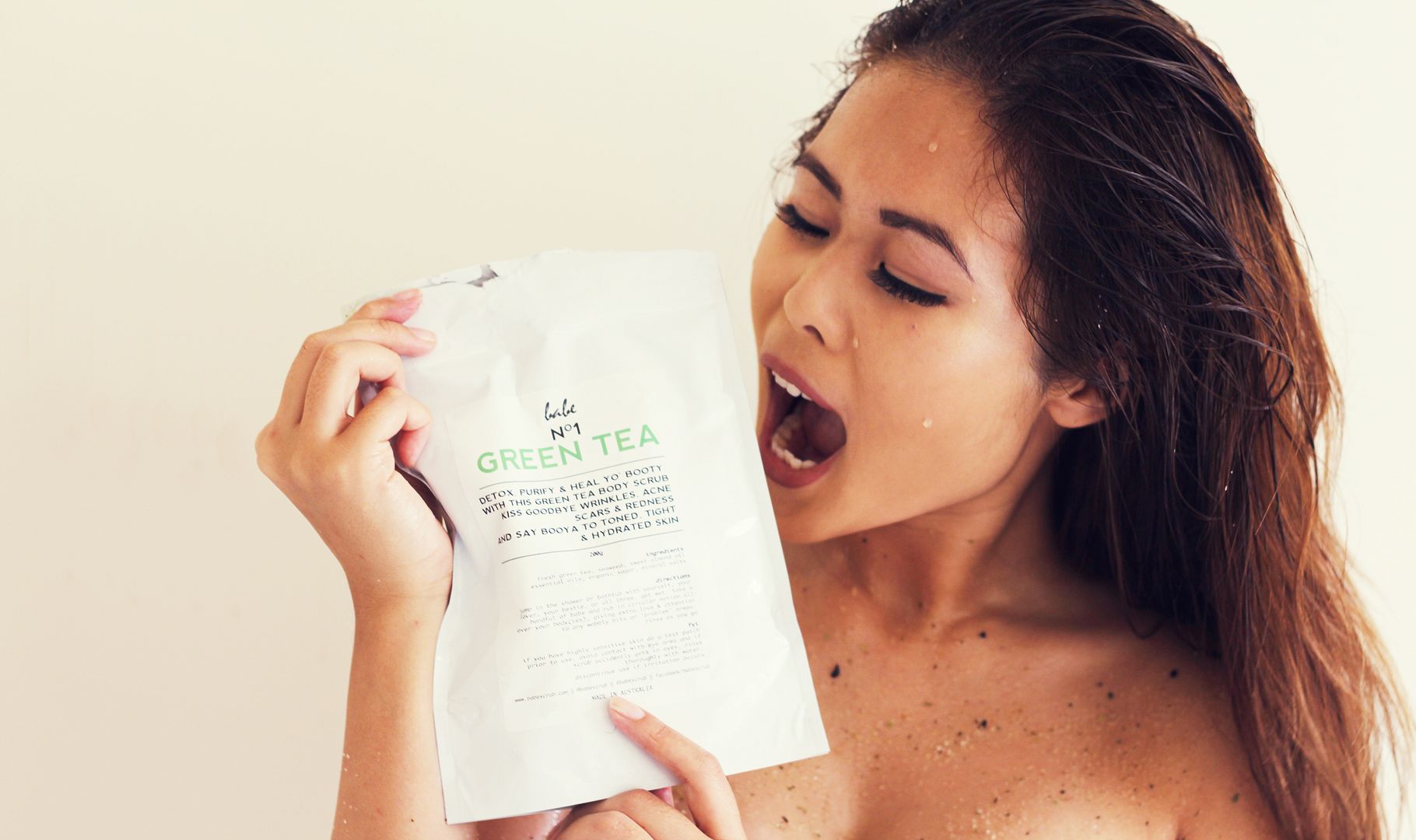 A big congratulations to the
Her Fashion Box
team for the launch of
Her Fitness Box
! I'm very excited to share the
Her Fitness Box
news with you as well as a review of my favourite product from the launch goodies - the
Babe Scrub body scrubs
;)
I think everybody knows what I mean when I say that being healthy can be expensive! Buying organic products and vital smoothie ingredients can cost you an arm and a leg but it really shouldn't! Which is why I love the idea of
Her Fitness Box
.
Her Fitness Box
is Australia's first fitness subscription box to help women trial all the latest health products to look and feel great every month. For $39.95/month, sign up to
Her Fitness Box
today and you will receive a collectible tote bag, 4 x health and lifestyle deluxe samples and 2 x fitness accessories.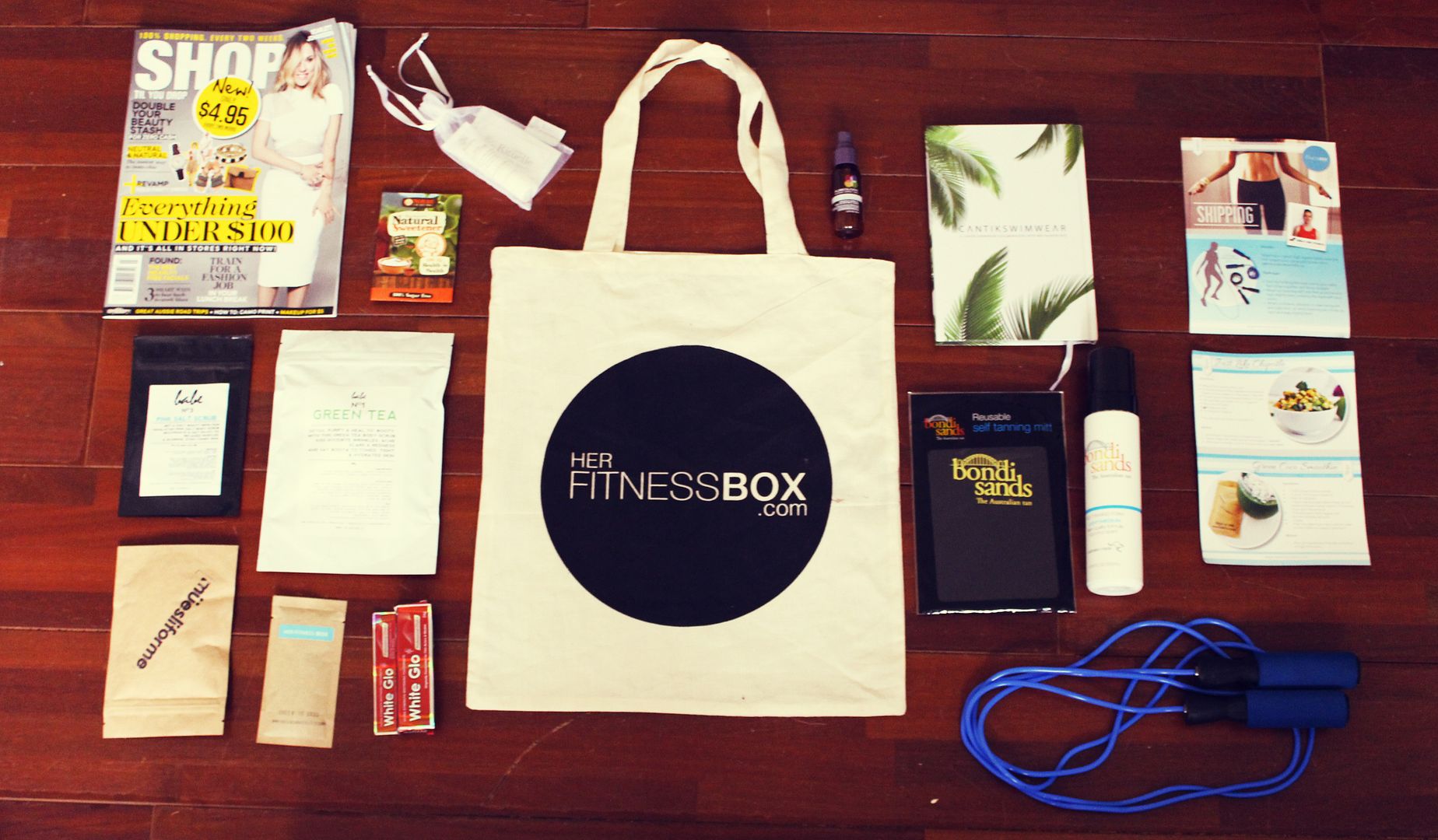 Lets get scrubbing shall we!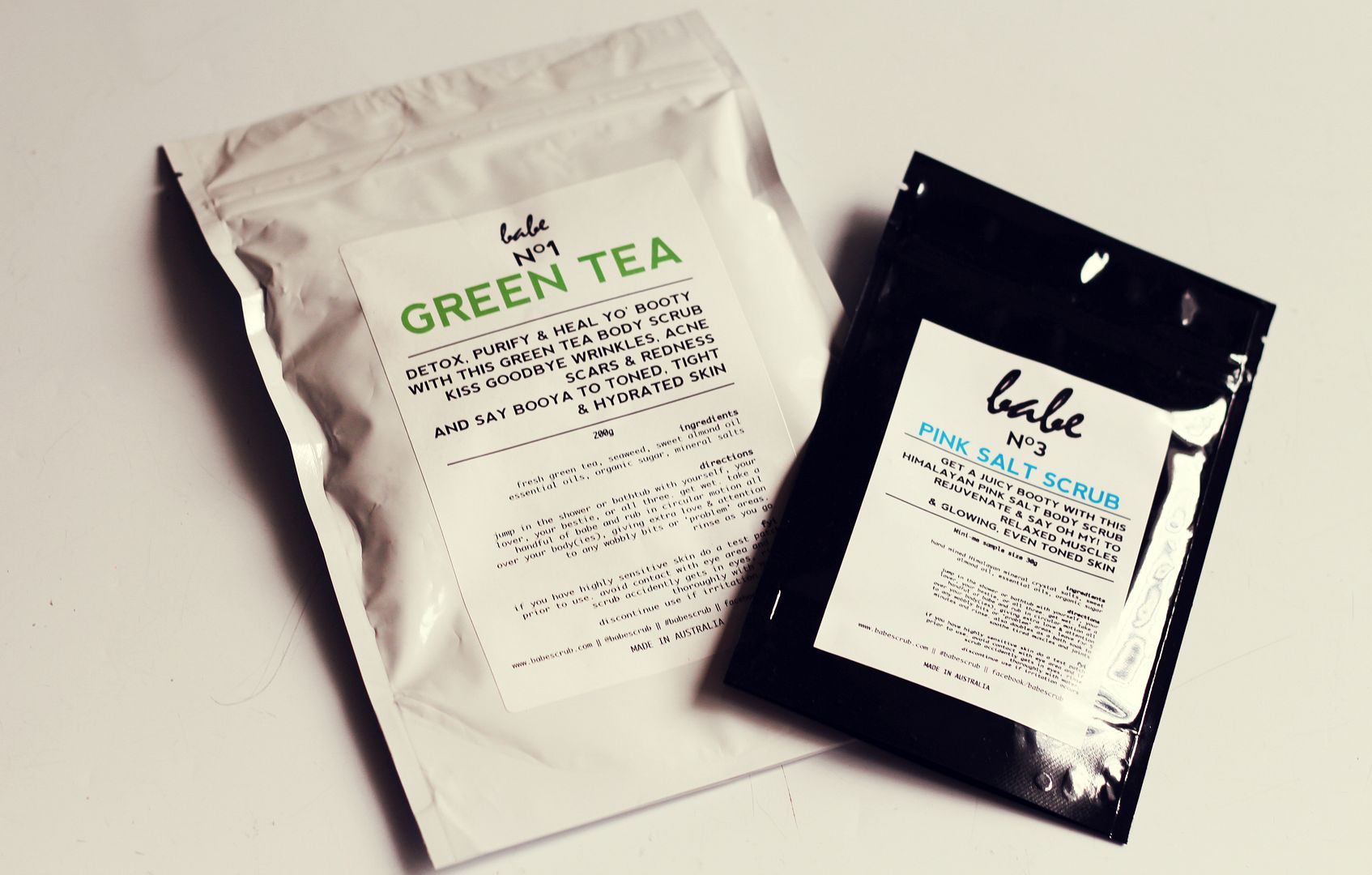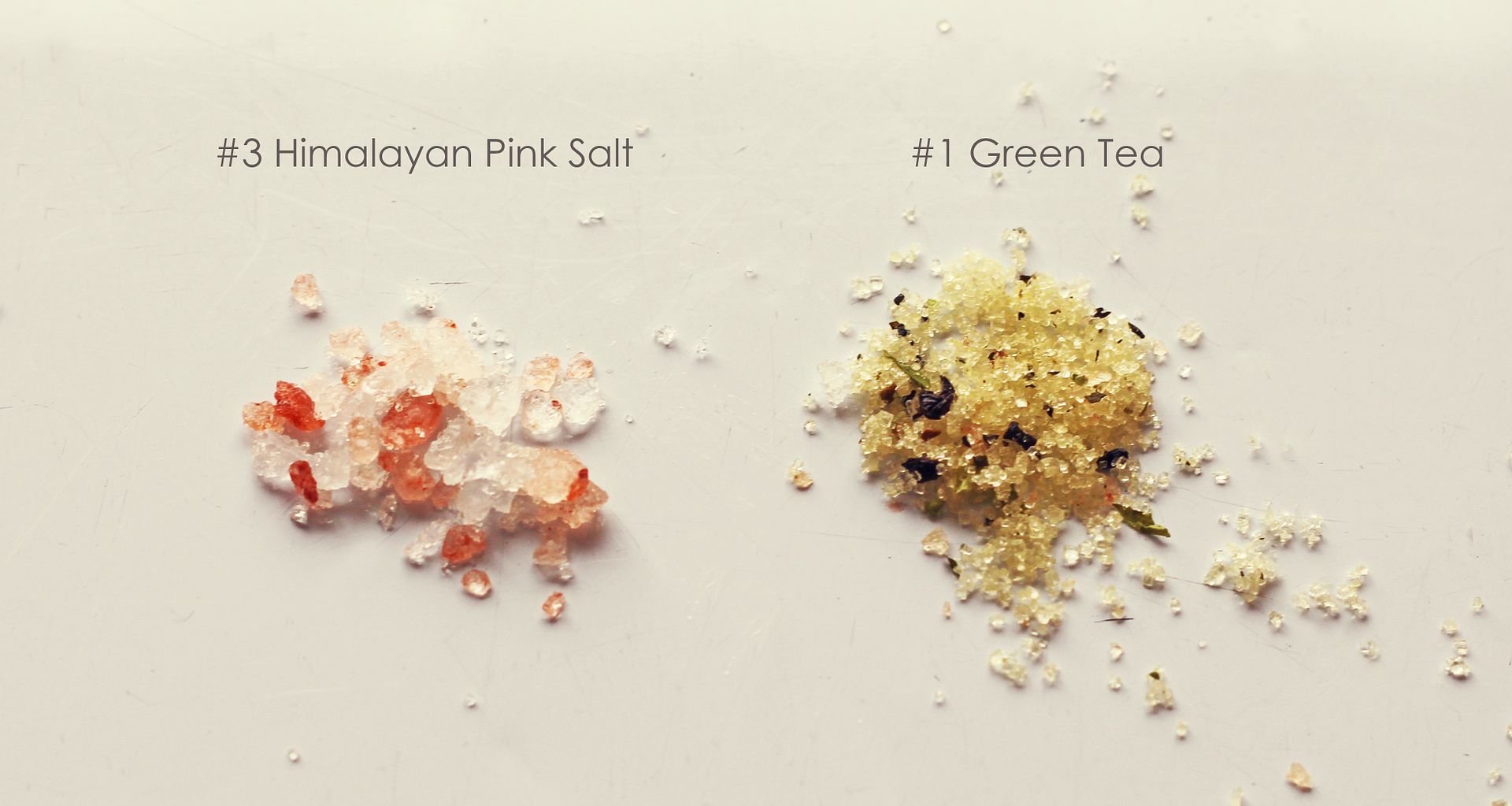 The
Green Tea Babe Scrub
is meant to give you toned, smooth and tight skin. The healing scrub includes ingredients to fight and reduce wrinkles, acne, scars and redness for a more even skin tone and green tea has also been found to reduce the symptoms of skin conditions such as psoriasis and eczma which, as a victim to psoriasis myself, I was so excited to hear! I'm ready to get rid of my uneven skin tone from my horrible psoriasis!
As soon as I opened the
Babe Scrub
bag, the beautiful sugary green tea aroma made my mouth waterrrrr. Pure deliciousness. Before trying the scrub, I first had to test it on a small patch of my skin - my skin is extremely sensitive and I've had bad reactions to different scrubs in the past but luckily this one seemed to past the test.
The scrub is exfoliating from the sugars which help unblock and clear out the dirt in pores but it definitely doesn't feel too harsh on the skin. The best part about using the scrub is that your skin feels silky soft afterwards and the wonderful smell lingers on your skin. I give the
Green Tea Babe Scrub
a solid 9/10 - my only critique would be the packaging which gets a bit messy when you're trying to handle it in the bathroom.
The
Himalayan Salt Babe Scrub
was my second favourite item of the bunch. This is one for the girls that need to relax their muscles, stimulate blood circulation, lower blood pressure and sooth sore muscles. The first thing I noticed about the scrub is that it was much more exfoliating and removed traces of my dry skin immediately. Afterwards I felt completely clean but my skin was still nourished which is a great plus!