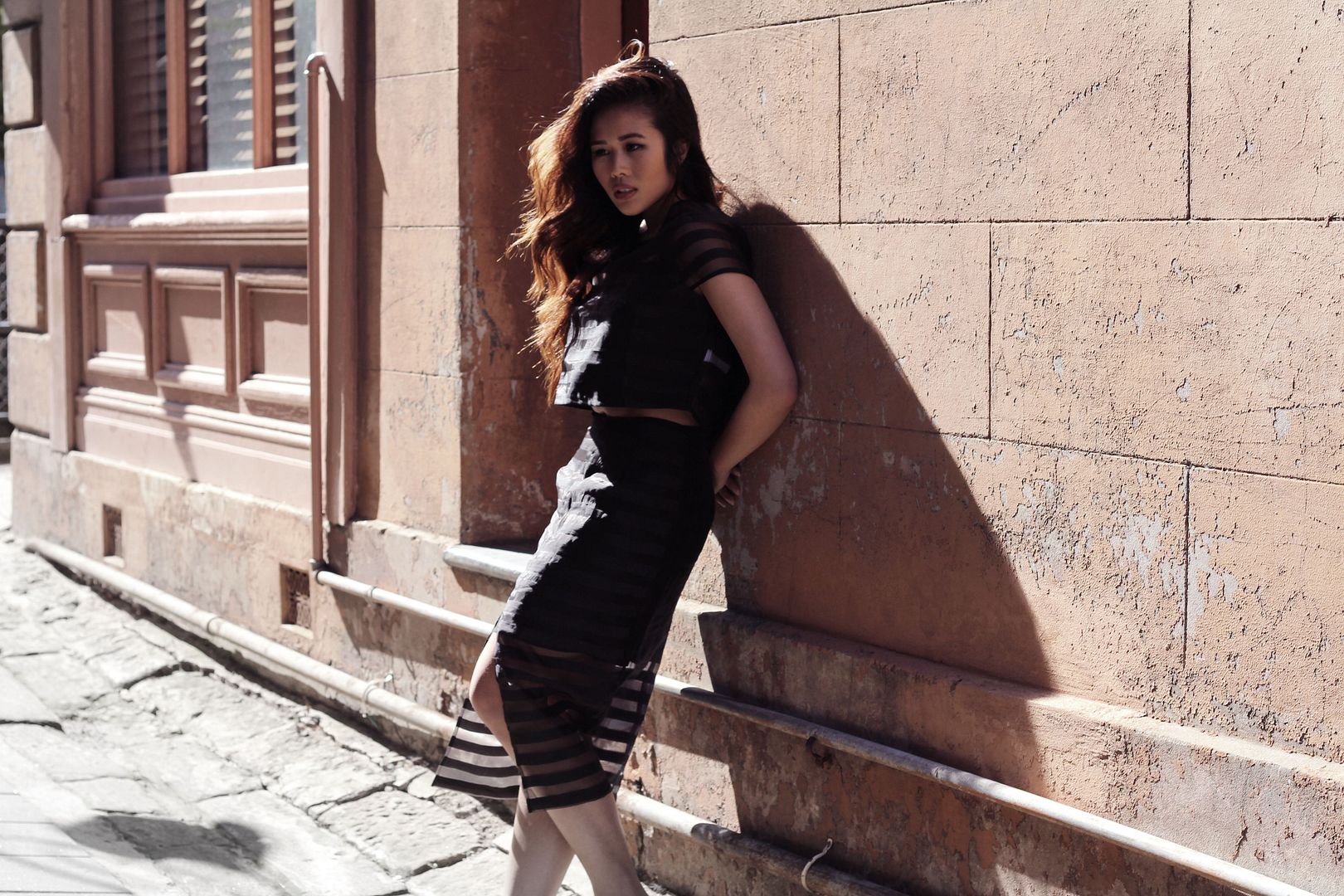 The only time I'm okay with orange tones in my hair is when I'm feeling comfortable in a boxy crop top and tall in a pencil front split skirt.
If you remember the label
Dead Ivy
from my previous blog posts, its one of the brands that I've quickly become obsessed with! If you're a close friend or colleague you've probably seen me in in the
Dead Ivy Ever After Frock
more times than you can count and that frock is a great example of one of the many reasons why
Dead Ivy
has quickly emerged as a favourite - their classic and flattering shapes and easy to wear monochrome.
I hope you've enjoyed this blog post, stay tuned for tomorrow's Valentine's Day wishlist!!
THIS BLOG POST WAS BROUGHT TO YOU BY: