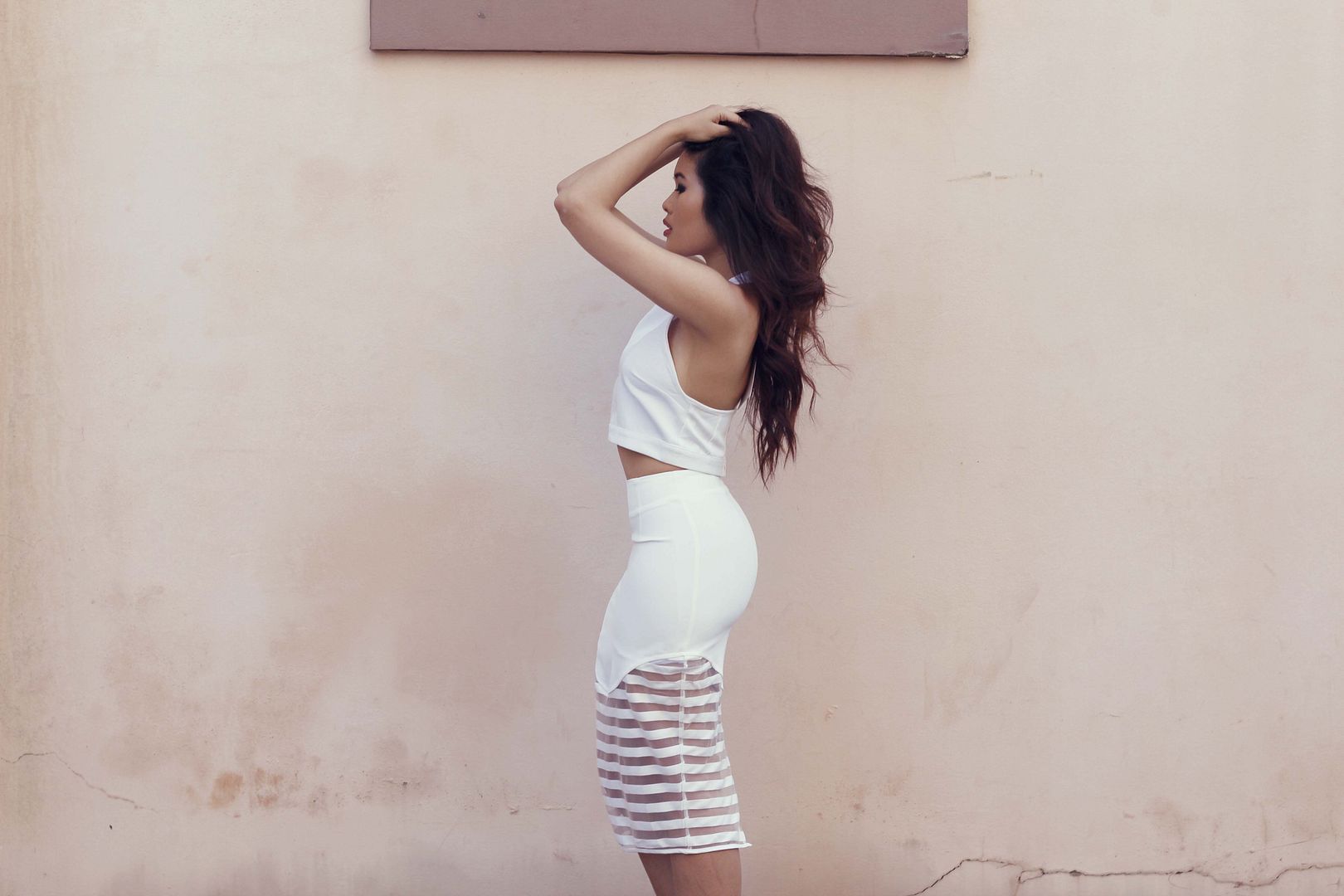 I can't believe just how quickly time has gone by. It seemed like yesterday 2015 was knocking on my door and Valentine's Day is now already a few days away. There's been a lot of hustle and bustle at work with a new product launch coming up amidst Valentine's Day preparations and the normal workload and I can't say it doesn't keep the day interesting, but I can say that I cherish my days off just a tad more.
Today's little throwback twin set is this
Cartel Skirt and Cropped Top by Runaway The Label
- great on its own for the days off and drape it with a blazer during your 9 to 5.
On a separate note, I often find it difficult to walk in midis, well at least gracefully anyway, due to my height (or lack thereof)... so I'm a huge fan of the mesh panelling at the bottom of the midi which gives you a bit of stretch in your stride.
THIS BLOG POST WAS BROUGHT TO YOU BY: