"The greatest irony of love is loving the right person at the wrong time, having the wrong person when the time is right and finding out you love someone right after they walk out of your life. For some, they think that letting go is one way of expressing how much they love that person. In my opinion, some are afraid to see the one they love being held by someone else. Most relationships tend to fail not because of the absence of love. Love is always present. It's just that one was being loved too much, and the other was being loved too little.

As we all know that the heart is the center of the body but it beats on the left. Maybe that's the reason why the heart is not always right. Most often, we fall in love with the person we think we love, but to only discover that for them we are just past times. While the one who truly loves us remains either your friend or a stranger.

So here's a piece of advice: Let go when you're hurting too much. Give up when love isn't enough, and move on when things are not like before... For sure, there is someone out there who will love you even more."

--------------------------------------------------------------------------------------

Anonymous: any new buyss???
In terms of clothes, not really but in terms of nailpolish and other nit bits - yes! Haha. I've been trying to ration a portion of my pay into my untouchable account per fornight so to date I haven't had much time or money to shop around (or even shop online!) but recent things I've delved in include:
1. OPI's Matte Collection
The matte collection is amazing, unlike any nail varnish I've ever seen! It's almost as if I've coloured in my nails with texta and I love how ridiculously matte the finish is. I can not wait to get my hands all over OPI's new Suede Collection either, I'll be beaming when I do! (Note: I got tired after repainting my nails so I stopped after the third matte colour :P)
L-R: You Don't Know Jacquez!, La-Pazitively Hot, Russian Navy, Gargantuan Green Grape, Lincoln Park after Dark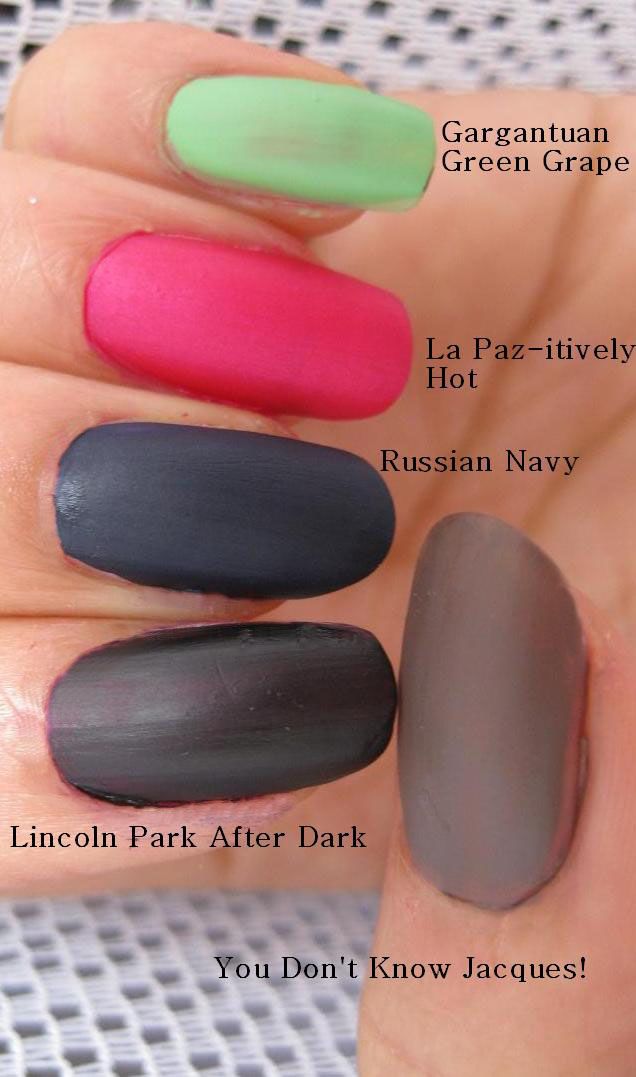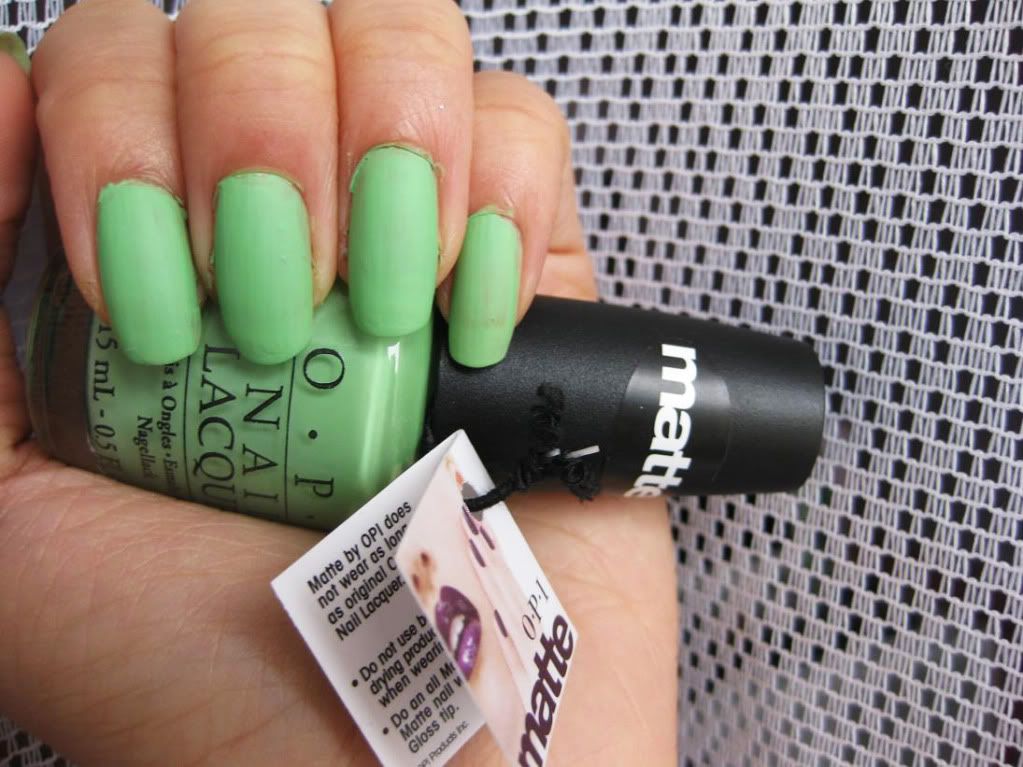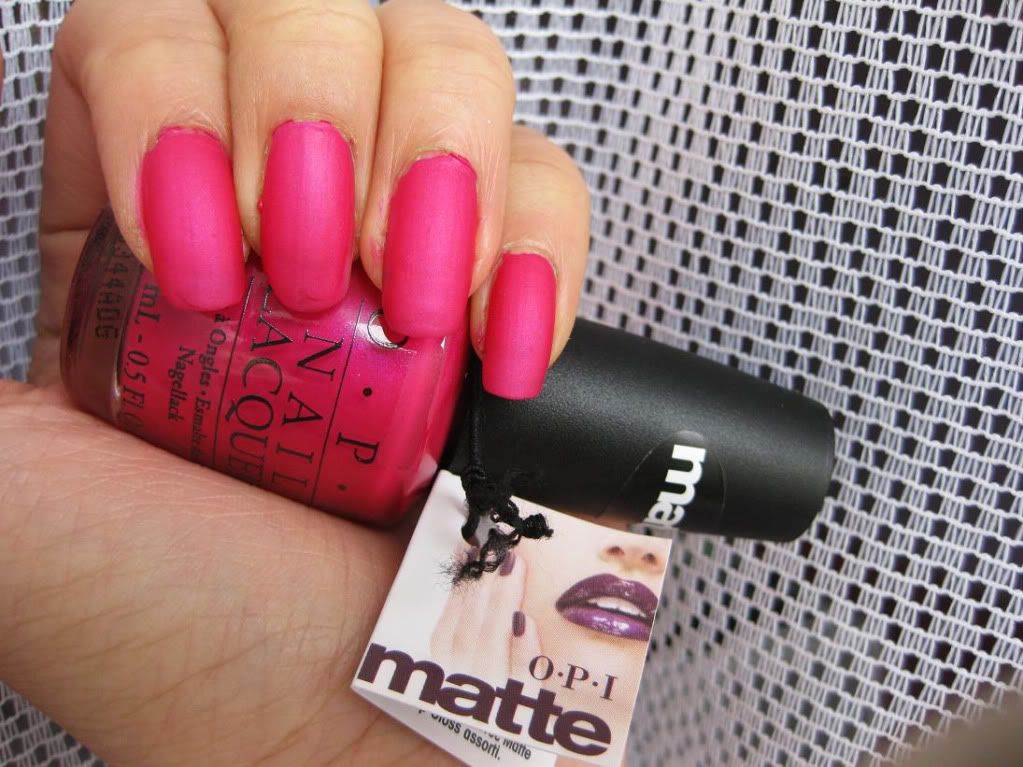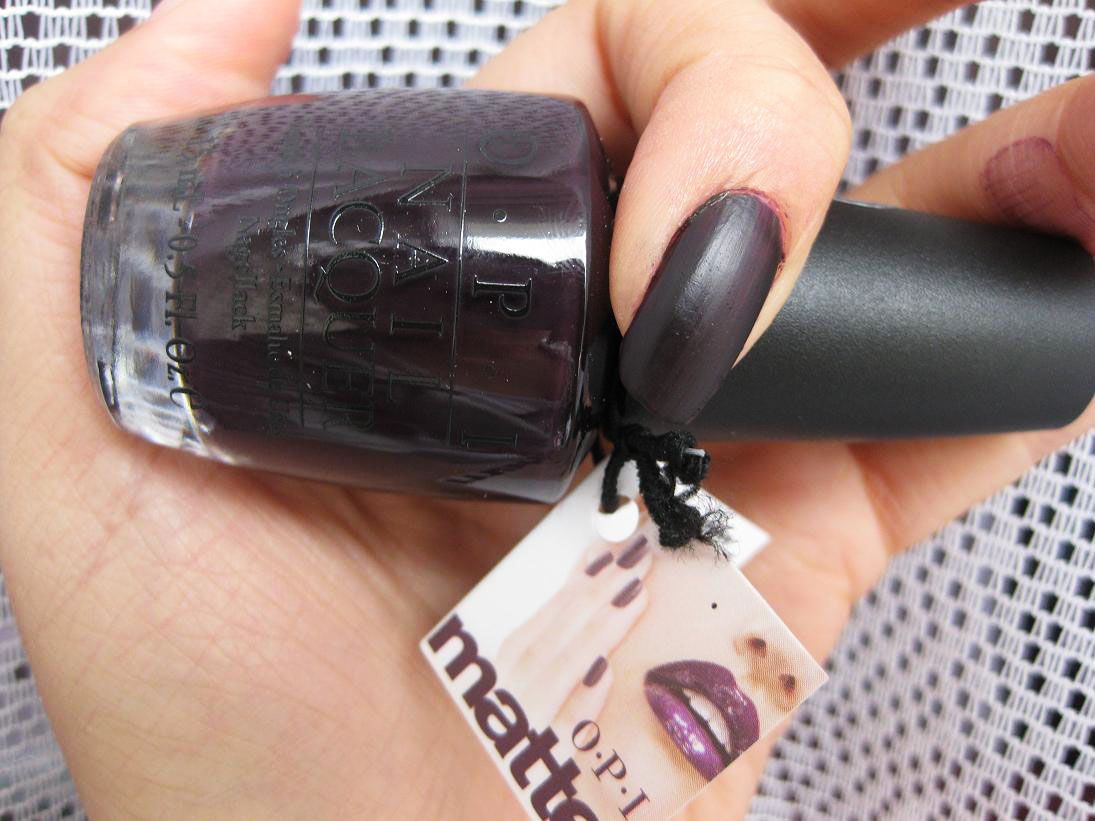 I've also got a few other OPI's and two China glazes I've yet to post!

Jade is the new black from OPI's Hong Kong Collection. A good dupe for Chanel's Jade!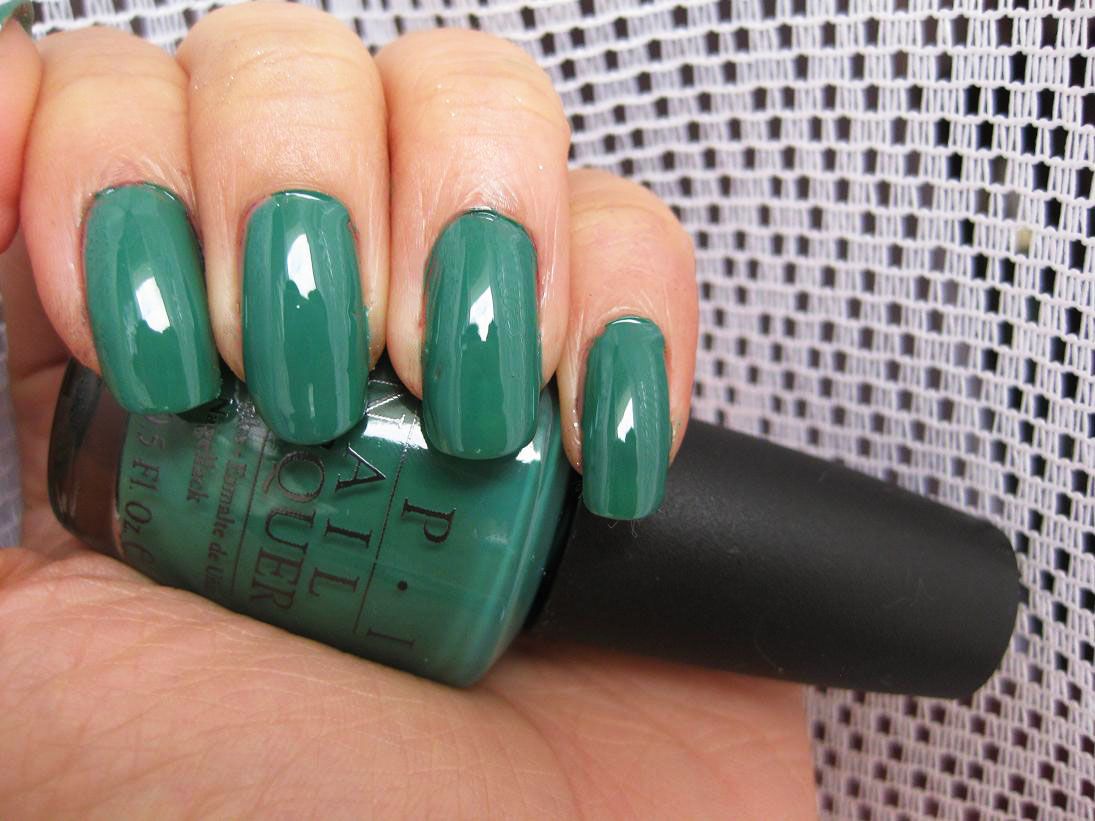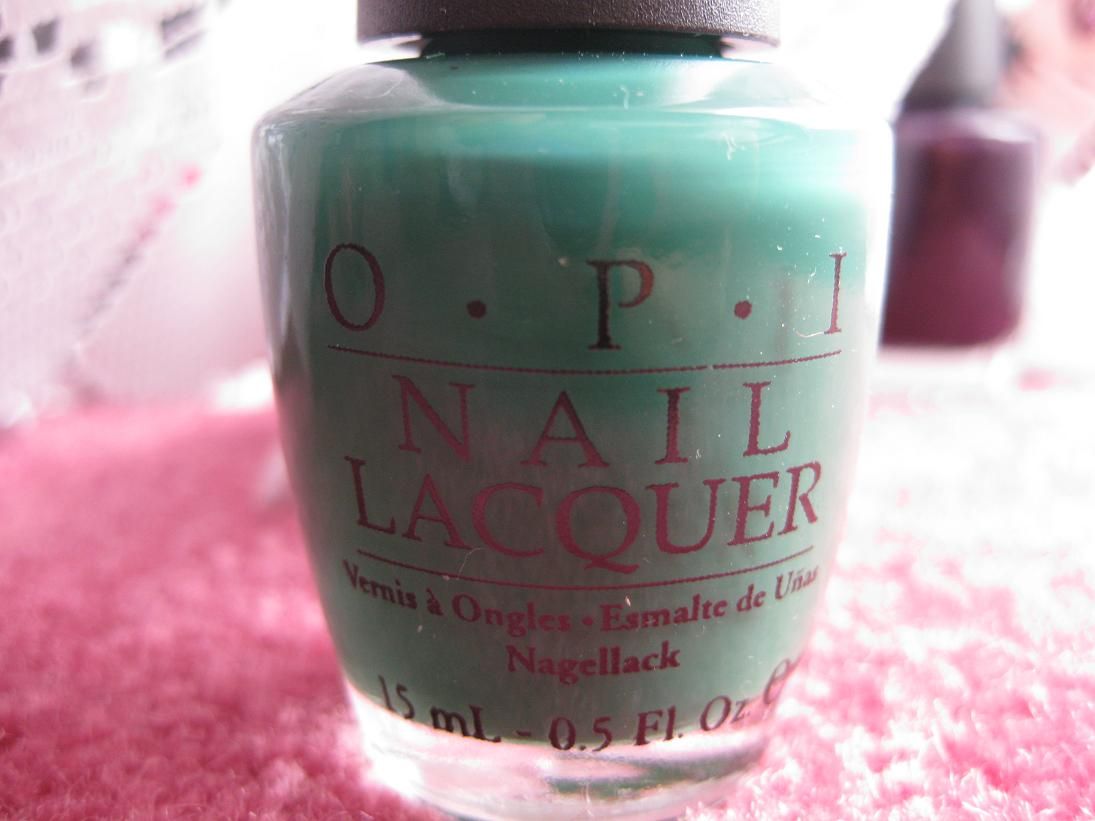 My Private Jet, Midnight blue glitter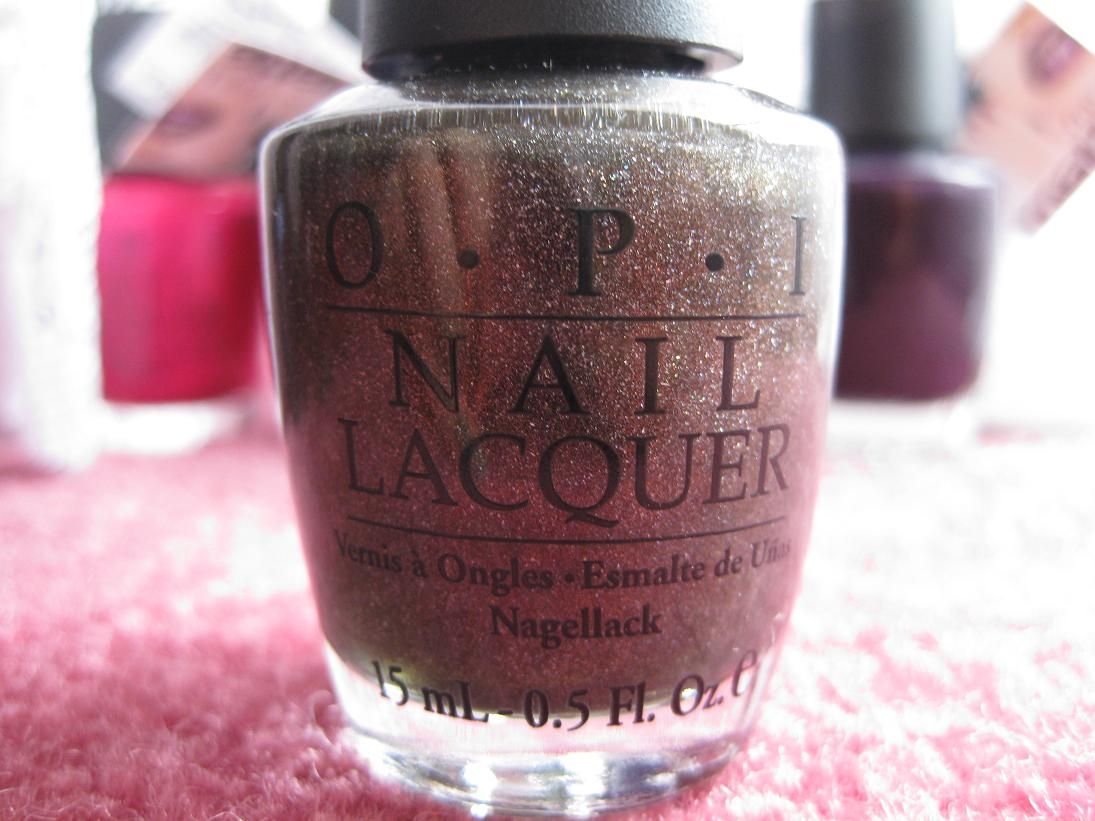 Absolutely Alice from OPI's Alice in Wonderland Collection (which I forgot to do a swatch for, pity because it's amazing!) and Ruby Pumps from China Glaze's Wizard of Oz Collection


Lubu Heels by China Glaze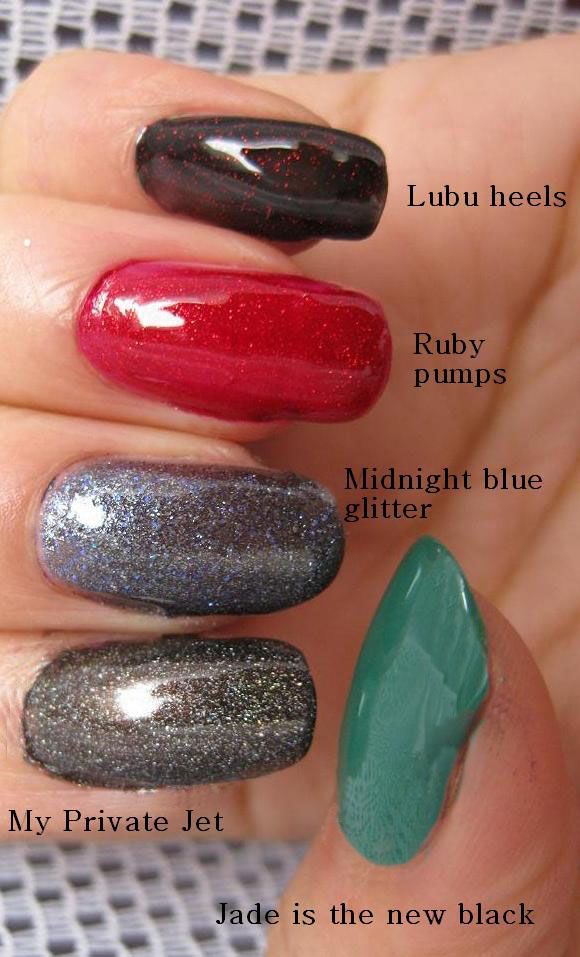 Besides my recent craves for polish (I blame Wendy for much of that), other buys have included:
The Complete Kit from Sigma!

And finally some clothes!
Supre, Bardot (I obviously need to learn to iron my clothes hahaha)

Bardot, Bardot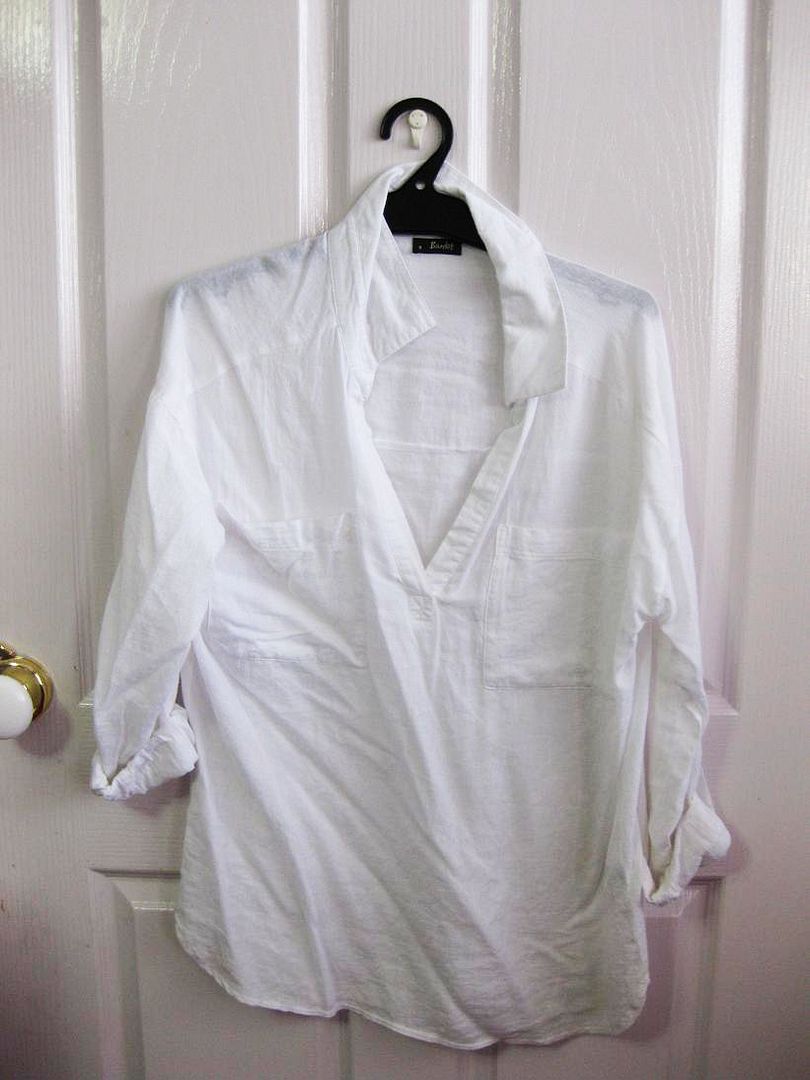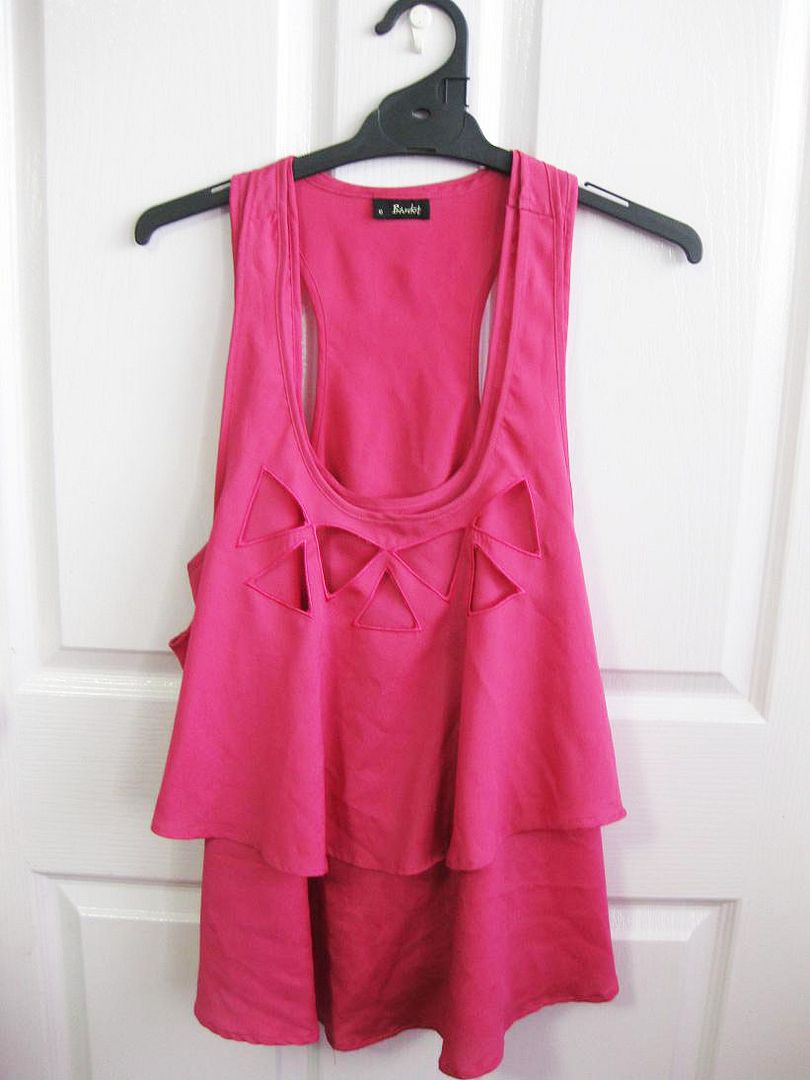 And some other nitbits. Rings from Diva, Equip and Dangerfield, Necklace from Sportsgirl, Bib Necklaces from Bardot and Dotti, Plastic Cuffs from Cotton on.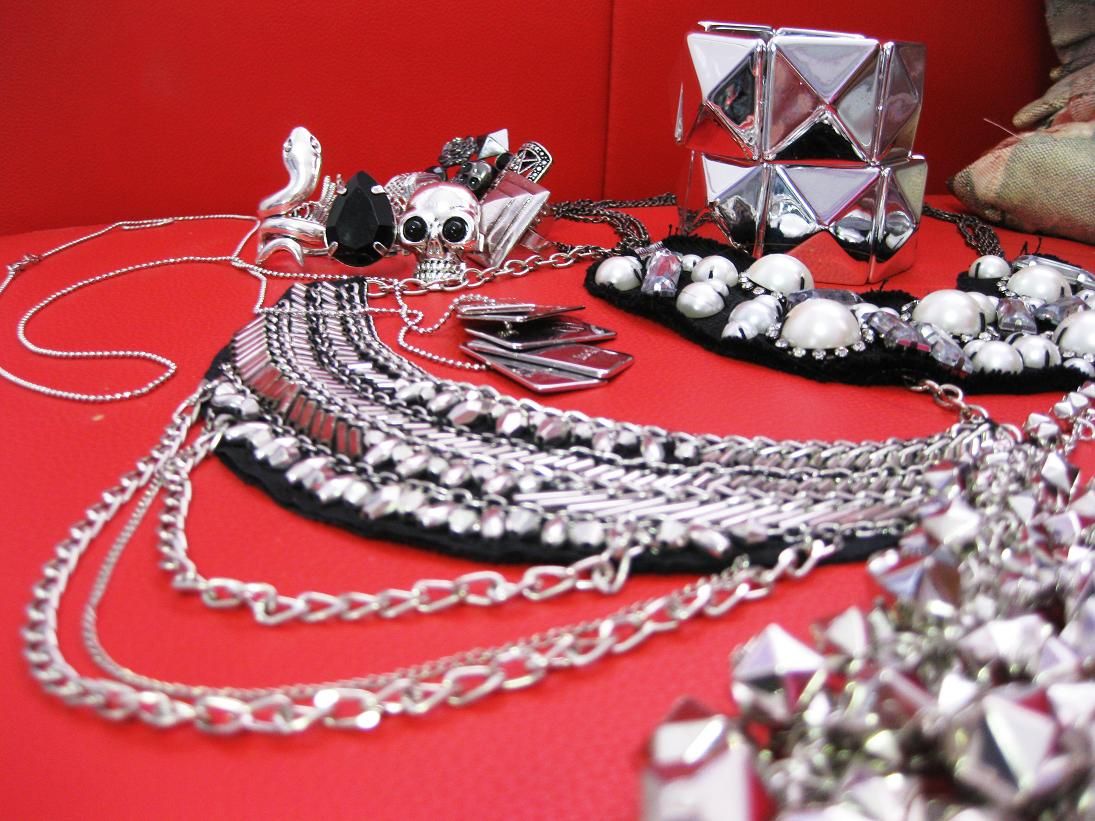 Anonymous:i also wanted to ask you how your neck piercing is going? do you still have it and have there been any complications? ive been thinking about getting one for a while now but i dont know if i have the guts to LMAO
Yes I still have the piercings, I haven't experienced any complications but the piercings do get troublesome at times especially with all my hair! This is why I usually try and have my hair up to the side or part my hair away from the piercings. I would always forget at first but it's sort of become second nature now, on the days I don't feel like having them there I cover them with spot bandaids. If you are planning to get them, I don't think it's the pain you should worry about, it's whether or not you'd have the time and patience to look after it and if you do, then go for it!

Anonymous: annie, where did u get your black bracelet cuff and jewellery you're wearing in the photos at the top of the post!?
The cuff and jewellery from my last post are all from Diva, the cuff was from a while back though!

J: i like how your hair fades into light brown at the tips its really pretty did you dye it like that or is it just natural?
It's sweet that you do J but I don't think it suits me :( The only reason it's brown at the tips is because a while ago I wanted my hair to be a light colour and in order for it to get that way I had to strip my current colour out, I've dyed it back to black plenty of times after this but what remains of my once stripped hair always turns to brown.


Anonymous: Hi annie i want to get into your course at uni but the cut off is so high i dont think i could get a good enough ATAR and im worrrriedddd. what subjects did you do in highschool?
From what I remember, in highschool I did: Economics, Biology, English adv, Maths adv, Maths ext 1, Religion and Senior Science.

Anonymous: annieo have you learnt how to access formspring on tumblr yet? bcos theres been drama on certain people's tumblrs concerning you and people copying your side hairstyle thing and im sure you'd like to have a say in all of this...
No I haven't, I was capped after my last post and have been motionless since!..well till now of course. Which is a good thing I suppose, I only just finished my last round of exams this passing Thursday so I've been up to my neck in things. I think I'm already struggling to keep this blog alive I'm getting chills at the thought of teaching myself the ways of tumblr and formspring! Hahaha and in relation to this drama about hair.. really guys, really? I thought we were past all of this! I've made posts regarding it before and its kind of sad that I'd have to mention it again - I appreciate that these comments may be some obscure form of support but they should be saved for something more sufficient, not for a measly hair-do! It's just hair, you can't plaigarize hair. It will turn grey, it will fall out one day, make most of it while it's still here ;)
Anonymous: hi where did u get ur jewellery cabinet from? it's really pretty - the mirrored one
You can buy it at the store right next to Storage Warehouse in Rhodes shopping centre!

Anonymous: do you know any eye liner thats really good. esp for the top eye lids. Loreal Lineur Intense Liquid Eyeliner! Cheap, long lasting, easy applicator, doesn't flake and small enough for the purse (:


Anonymous: your comment on viviennes page was very sweet of you annie =]
Please enlighten me on this comment!!! I haven't even had the time to blog hop let alone leave comments along the way, by the sounds of things it seems like "I" left a pleasant gesture on vivienne's page though. Which is an odd thing for someone to do, leave a nice comment under another person's name... I'll take the blame for it if it was really that sweet Hahaha! Vivienne if you're reading this, it wasn't me but it can be me if you want it to be. LOL.

Annie: Hi Annie! You're so gorgeous! :) It looks like you had a fantastic time in Fiji! I'm just wondering whether you'd know where I'd be able to buy some grey/black coloured booties for (hopefully) under $80-$100?
Hey there Annie! Besides the cheap local chain stores like Freelance shoes or Marco Gianni, your best bet would be cheap online stores! Forever21 has super cheap alternatives and you'd probably find a decent pair or two on Ebay. I only just got uncapped today so I haven't had much of a chance to search around myself :( Peeptoe shoes did have there first ever online warehouse sale too!

Anonymous: hey annie whats your facebook profile picture? 'Annie Nguyen' added me and her main picture is a picture of you but nobody has written on her wall and she only 17 friends... looks suss LOL and also im in need of a new wallet (i have an ugly old urban originals wallet) what wallet do you have atm? if its affordable.. lol thanks a bunch annie
This is my current facebook profile picture but last time I checked I'm sure I had more than 17 friends, that or the world has chosen to disown me this week! Right now I'm using my Mimco Half Moon Pocket wallet in black which I like but the hardware is getting scratched from the friction of clutter in my bag :(

Anonymous: hi annie where did u get those clear stands that u put ur lipsticks and things in? thanks :)))))))
Hey there! You'll find it at Storage warehouse in Rhodes, my pantry organizer will also be there! Hahaha

Anonymous: Hi annieeee!!! i just wanted to ask if you knew any good places that sell cheap dresses especially like party/clubbing dresses? if you could please post up pictures of your faves it would be the BEST
And just for you, this entry I picked out some of my cheapest dresses! Most of them are from market city or stores like Candy&Lace, Dollygirl and IT - the cheaper alternatives for a weekend quick fix. My mum has also been getting in some Bracewell clothes to sell recently though which has been a delight to look at in between Amelia and I's study breaks hahahaha!

Anonymous: love the post. ur blog is always a great read :) but you haven't posted any of your bardot work outfits recently?
I have quite a bit of news for everybody! We're no longer going to be wearing Bardot clothes to work, we now have assigned uniforms! I haven't had a look at them myself but we were all required to report our sizes in tops, jackets and jeans to order it in. I'm anxious.

Anonymous: where are youuuu? you used to update heaps :(
I've been capped but I will try and get back into rythm as of now!

Anonymous: Hello Annie. I was looking back through your old posts and I was wondering what was the specific camera used for the Stereosonic pictures? The camera that you claimed to be your friend's 'Winnie'? The image quality is tops! Please get back to me asap when you can because I'm in need of a new camera. :)
I loved the image quality from the photos too so I went out and got one myself so luckily I can be of quite assistance for this question! Hahaha. The camera is a Samsung ST500 and most places will now stock the newer version which is the ST550 but there's a fair price difference between the two and not that much difference in functions. Winnie got hers at JB Hi Fi but when I went there I was told they didn't stock it anymore. I found it for pre-order at The Good Guys but I started doing research, liked a different camera, bought it from JB Hi Fi, didn't like it, returned it and refused store credit from JB then all of a sudden JB was able to order the ST500 in for me from a different store! I haggled the price down to $340 I think it was, including 4GB memory card and warranty!