I'm usually never disconcerted about the idea of being home but right now, I wish my long weekend getaway never ended. This passing month has been like no other; life has changed, things have shaped up and I find myself in high spirits. I'm happy, so incredibly happy.
Which is probably beyond everybody's concern haha. What's been of concern lately though is the holding capacity of the vanity desktop. My assembly of things seems so nonsensical but I'm all out of ideas, I simply do not have enough space in this room! No room in the room!

Anonymous: You're sooo cute! :D I need some help picking out MAC cosmetics :( I'm after a dewy kind of effect and I dont like the feel of too much foundation on me but I go red very easily when i drink alcohol so I need something that can counteract that. The last time I went to a Mac counter, I got Select Tint SPF 15 in NC40 which i think is pretty light and i did like it, but it didnt cover enough.. :( Sorry for the long post! HAHA
Hi there fellow NC40-er! This may or may not be relevant to you but taking Zantac 30mins prior to drinking will help reduce redness and may save you from playing trial and error at the MAC counter! I haven't tried many MAC foundations myself, I find that my skin is pretty sensitive with MAC foundations and most formulas cause me to break out but if you're unsure of what to get you can request to have a sample of all different things to bring home. Some things I would reccomend though may be the Chanel Pro Lumiere foundation. It feels so light on your skin, the coverage is buildable and when I use it I tend to not need concealer.

There's also the cream-to-powder option - the Chanel Teint Innocence Naturally Luminous Compact. Even though the foundation itself is described as 'sheer coverage' the formula is a bit more creamy with a bit more coverage, the coverage is also buildable without being too heavy on your skin. It's also in a little compact handy for touch ups when you're out and about :D Both these foundations however, may be great for a dewy finish and good for normal/dry skin but combination/oily skin may need a blot here and there throughout the day.

For a more cost efficient option there's good ol' Revlon Colorstay foundation. Although it may seem thick you'd only need to buff the tiniest amount of foundation to cover any imperfections - but the finish is much more matte than it is dewy. It's quite a good, inexpensive, full coverage option though!

Anonymous: anniee, what shops do you go into at parra? and whats your suggestion on buying bardot clothes? like what clothes do you think looks good at your store???
Shops I go into at parra? Oh boy. On my lunch breaks I wander just about anywhere! Sportsgirl, Myer, DJ's, Forever New, Witchery, Seduce, Abyss, Kookai, Valleygirl, even GP despite the mild awkwardness Hahaha, my dire need to shop conquers all tension! I still stand by my last Bardot picks from a couple entries back as what I think looks good at the store, we have quite a lot of new arrivals that are yet to be updated online that tickle my fancy, once they're up I'll find a home for them in an entry or two.

Vivian: Hi Annie, I was wondering where you bought your shoes (especially the wedge booties) from?
All my wedged booties have been from either Top Shop, Urban outfitters or Shoesone, I haven't even gotten around to wearing most of them :(

Anonymous: hey annie bardot has these suede knee high boots that are suuuuuperrrrr comfy. i wantttt!!!! how much discount do you get off them?
Those suede boots are pretty nifty aren't they! Since the suede is fairly thin they're also convertible into suede ankle booties! Bardot staff recieve 50% off our footwear.

Anonymous: annie you're so beautifulllll P.S you never told us about your trip to fiji!! how was it? did you take heaps of photos? my friends and i were thinking of going there during midsem break so if you could please do a post about it soon =)Anonymous: hi again annie!!!! i posted a question about fiji last time. hope you get around to answering soon =) i also just wanted to ask you which airline you flew on, how was food, service etc
And now to finally make a long postponed insert about my trip to Fiji! Fiji was breathtakingly beautiful. Waking up from an afternoon nap along the beach or by the pool felt like waking up in a postcard. Fiji would have been great as a romantic getaway (which explains why it was flooded with couples and newlyweds) but as for travelling with family - after all the snorkelling, kayaking and other fun things were done and dusted my brother and I really didn't have that much to do. You can only have so much of the ocean and pool before your fingertips begin to prune and so much relaxation before you miss the fun and laughter of .. people other than your sibling LOL I would definitely travel there again though, maybe with different company haha but for the most part I loved Fiji!

The main pool of our hotel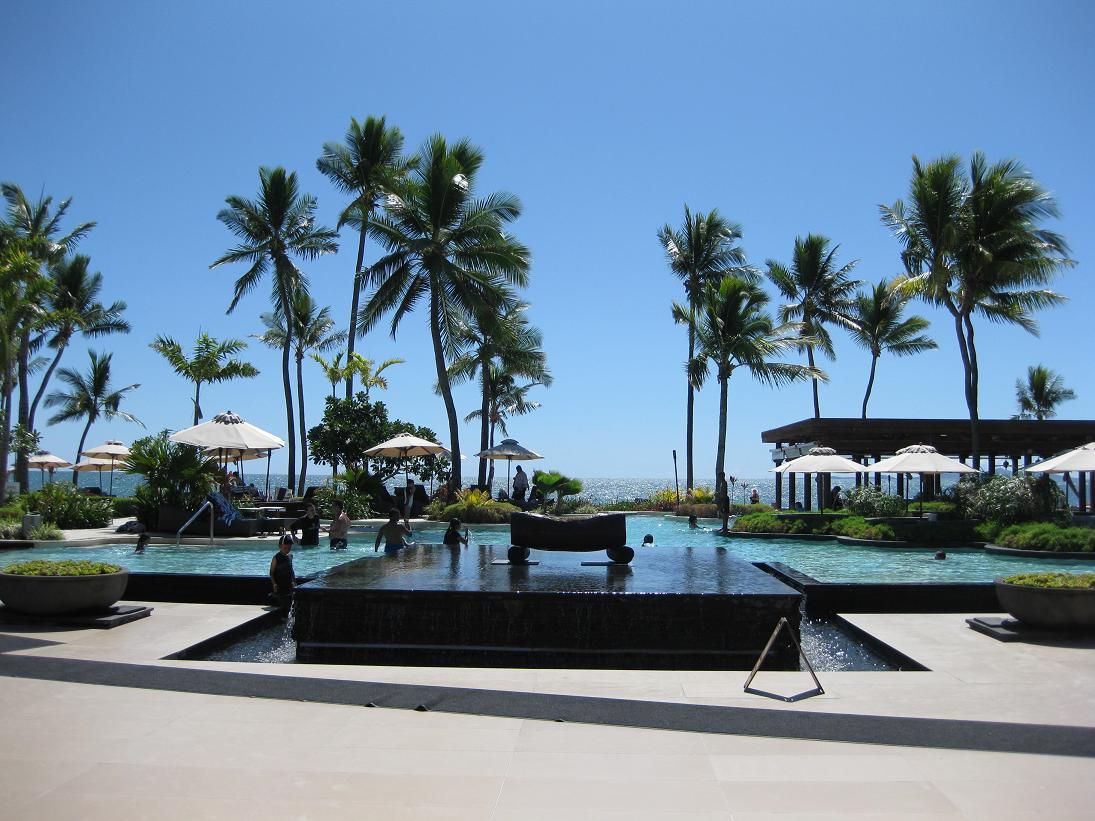 Hammocks by the pool!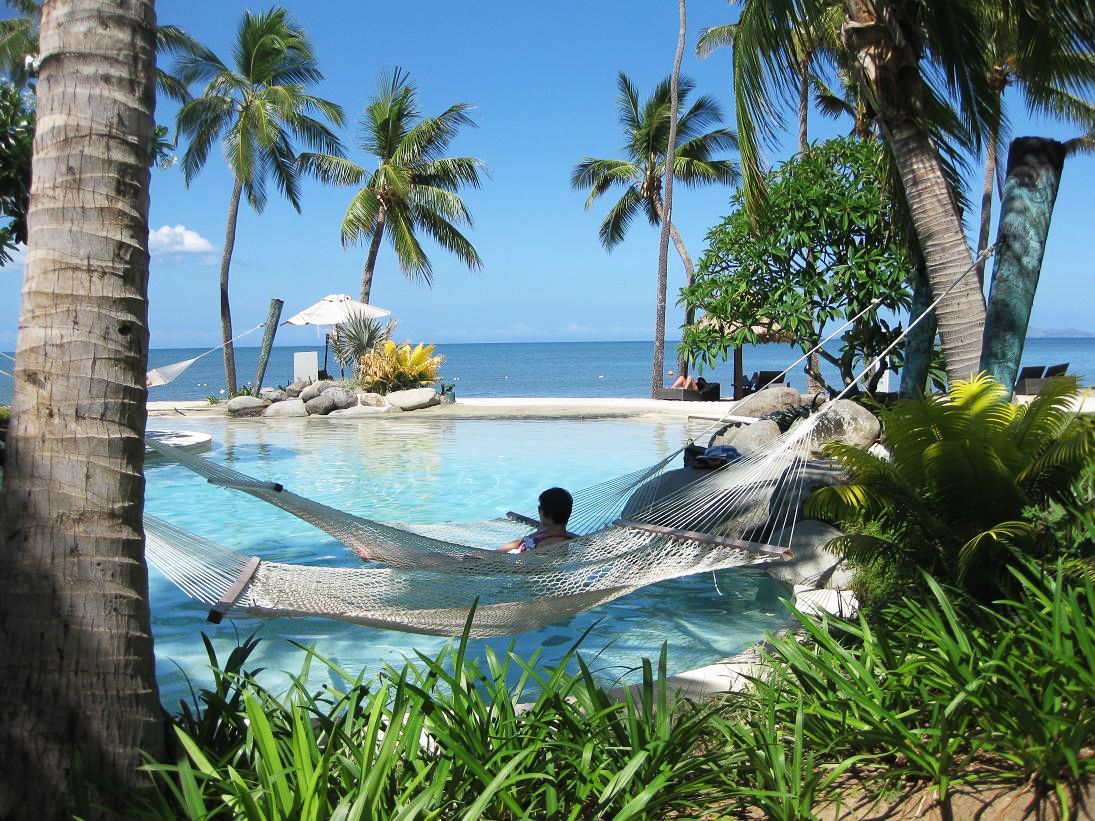 In our dorky snorkelling gear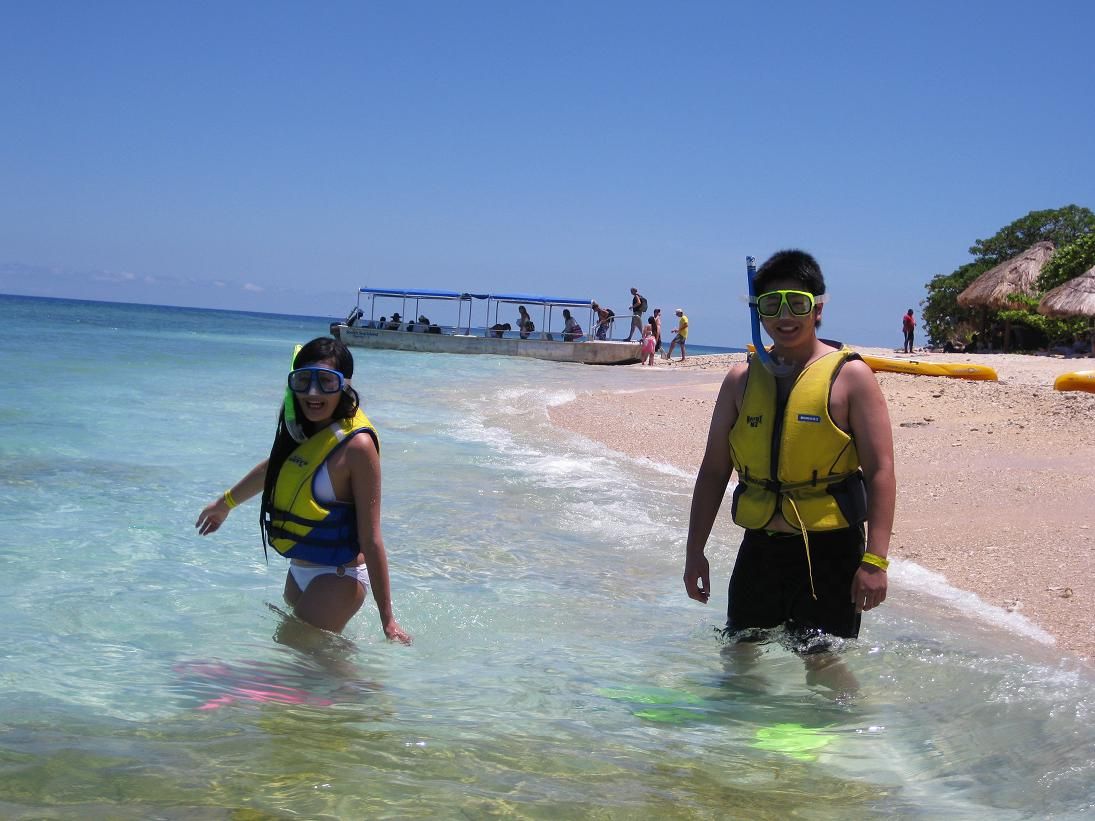 We travelled there first class V-Australia so the food, service and everything else was exceptional but since it was a smaller airline there were no first class lounges for V-Australia at the airport. I managed to take some photos while we were flying hehehe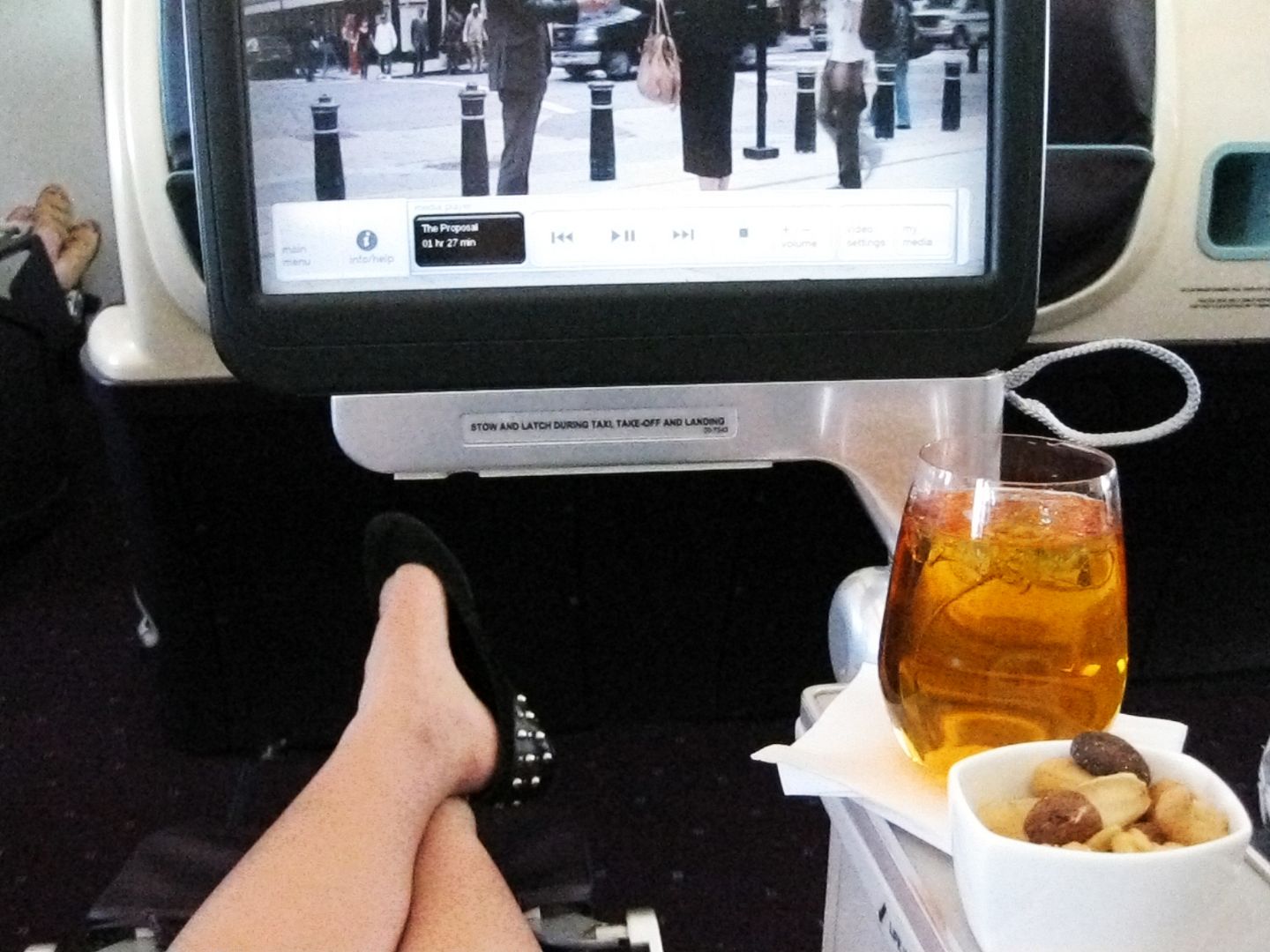 Entree during The Proposal hehe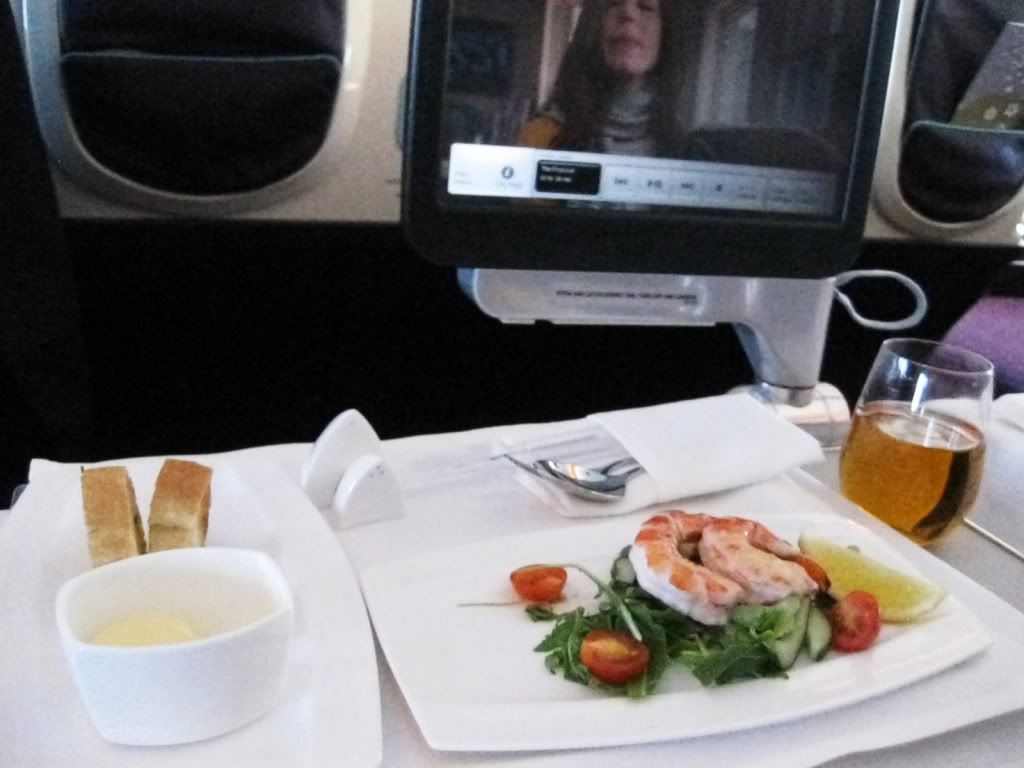 easily amused asian girl + reclining chair = enough inflight entertainment
I also just got this I've yet to review. I assure you the make-up ban is still in play, NARS Angel Heart Liquid Liner was just an exception!