Before I begin:
- Right now I'm capped so I won't be able to reply to comments or visit blogs until next week but I'll be housekeeping next post so feel free to ask me questions, ask away!
- I also have a question to ask you guys: What is a formspring? I had a comment suggesting I make a formspring but you kind of lost me at the word 'formspring' haha please help granny annie keep up with the times! :(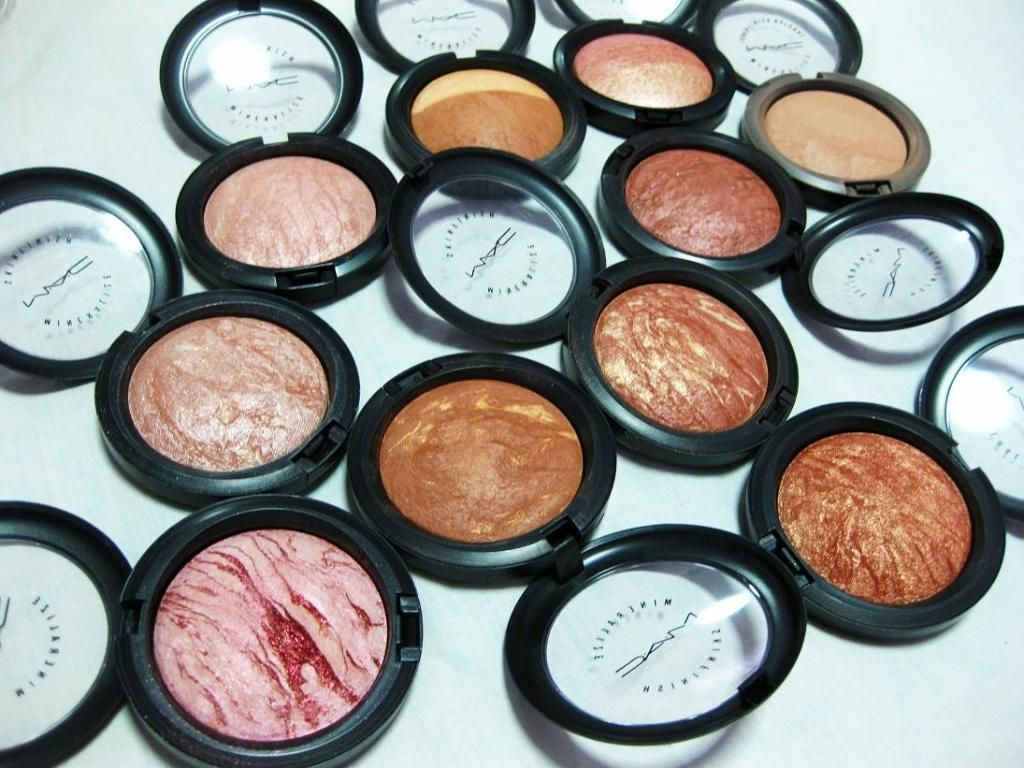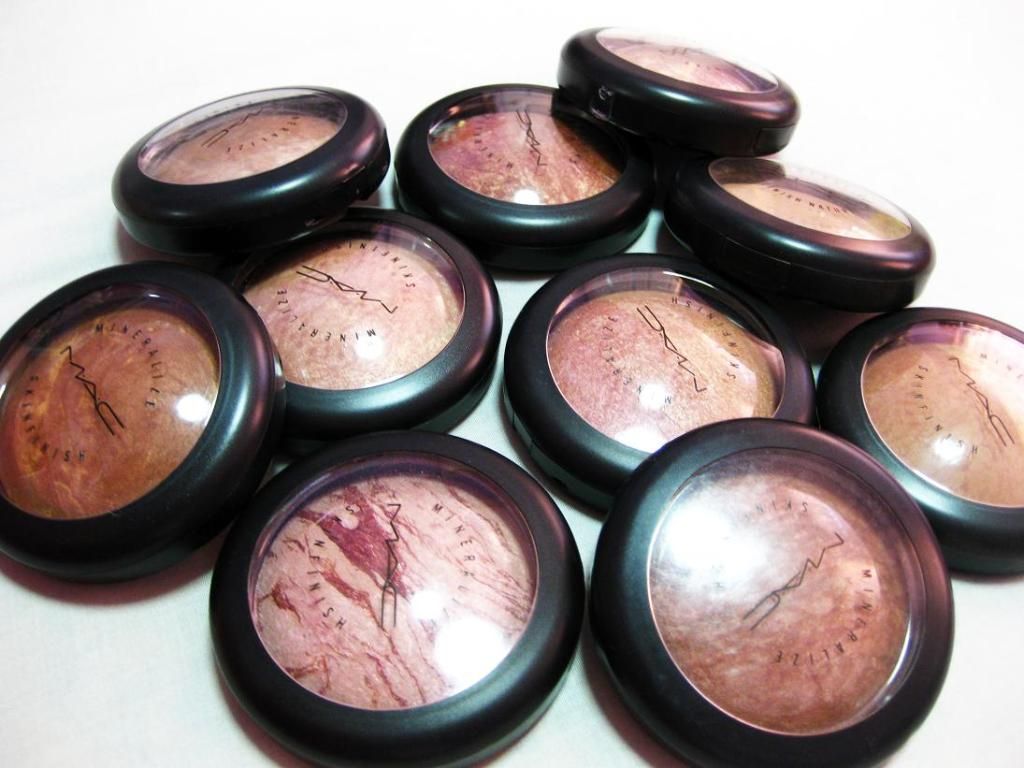 When I realized my bottle of Revlon Colorstay Foundation had no more love to give, strangely I felt a bit liberated. On my way to work I was reminded why... MAC's Warm & Cozy Collection just released the day before and I had an itch for those MSFs - I had it bad!

I know my New Year's resolution was to only buy make up once I've hit pan but who said it had to be one for one? I woke up the next day with a spot on my face so I've paid for my mischief but part of me commends myself for only snatching up two things, the shadesticks were very worth breaking the bank for!

Comfort and By Candelight MSF from the Warm & Cozy collection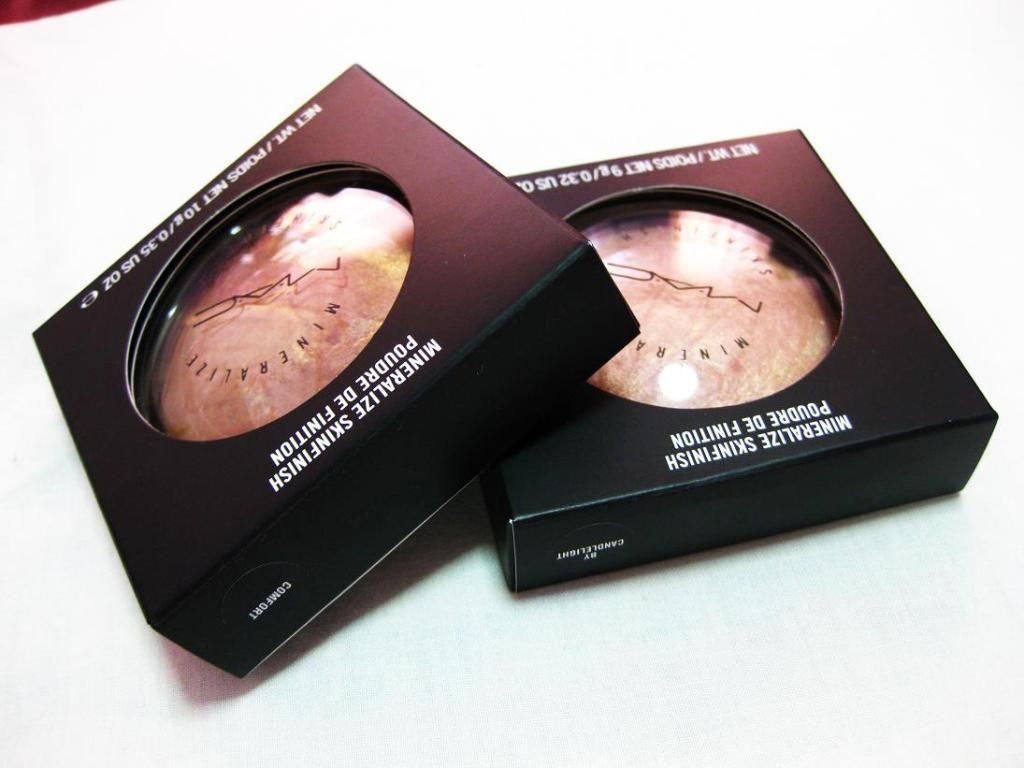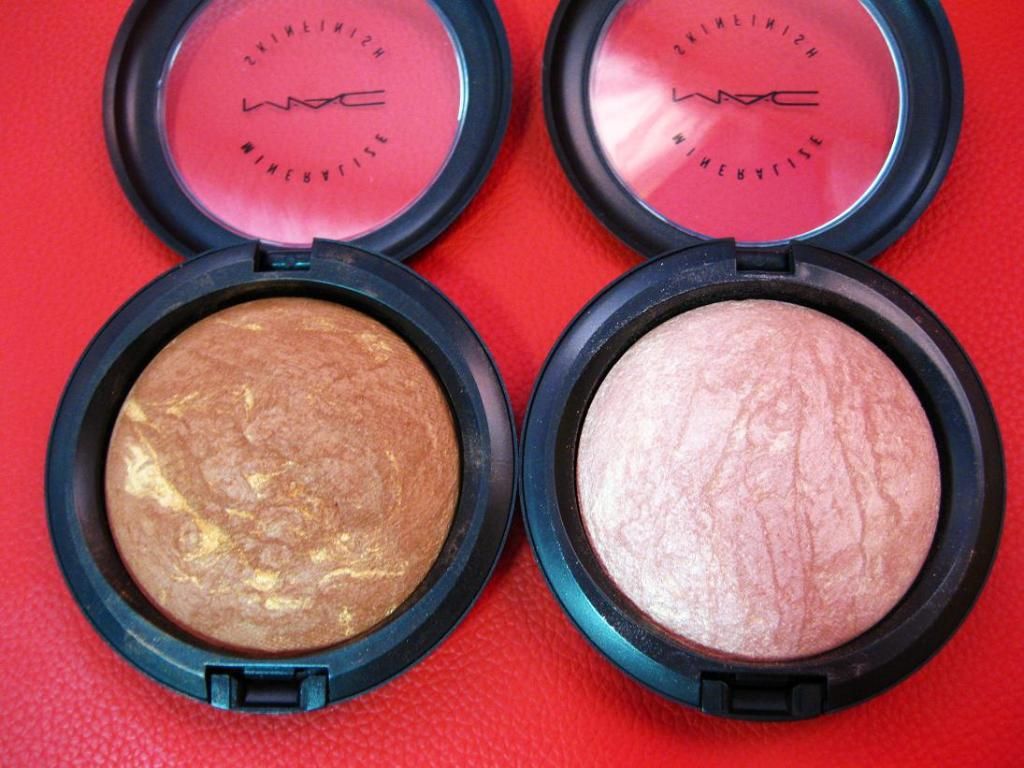 Comfort MSF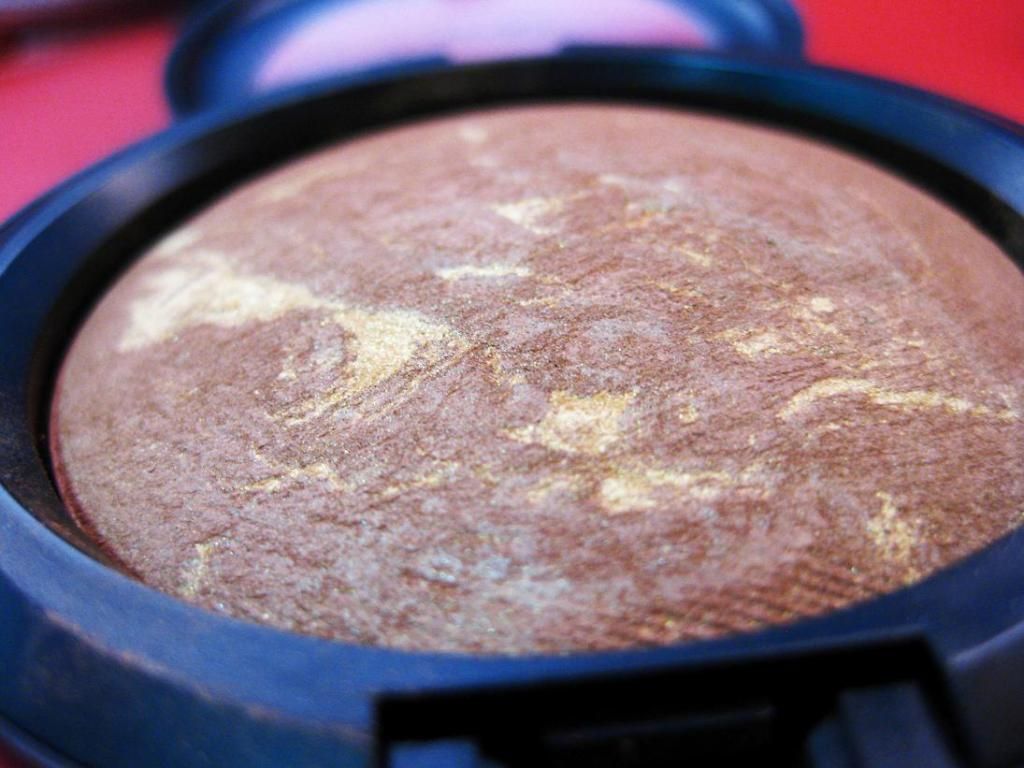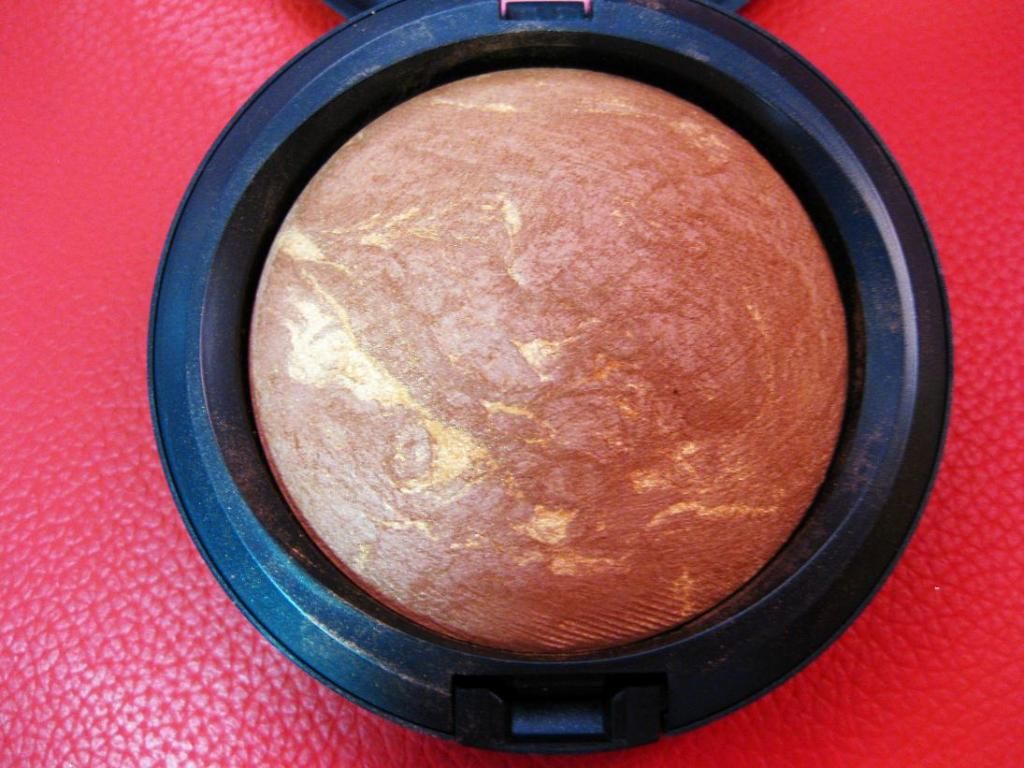 'Comfort' is a deep bronze with gold veining. It actually is not frosty when applied, it's a lot darker than other bronze MSFs but still gives off a subtle sheen on the skin. Shimmer is minimal and it has quickly become one of my new favourite MSFs!
By Candelight MSF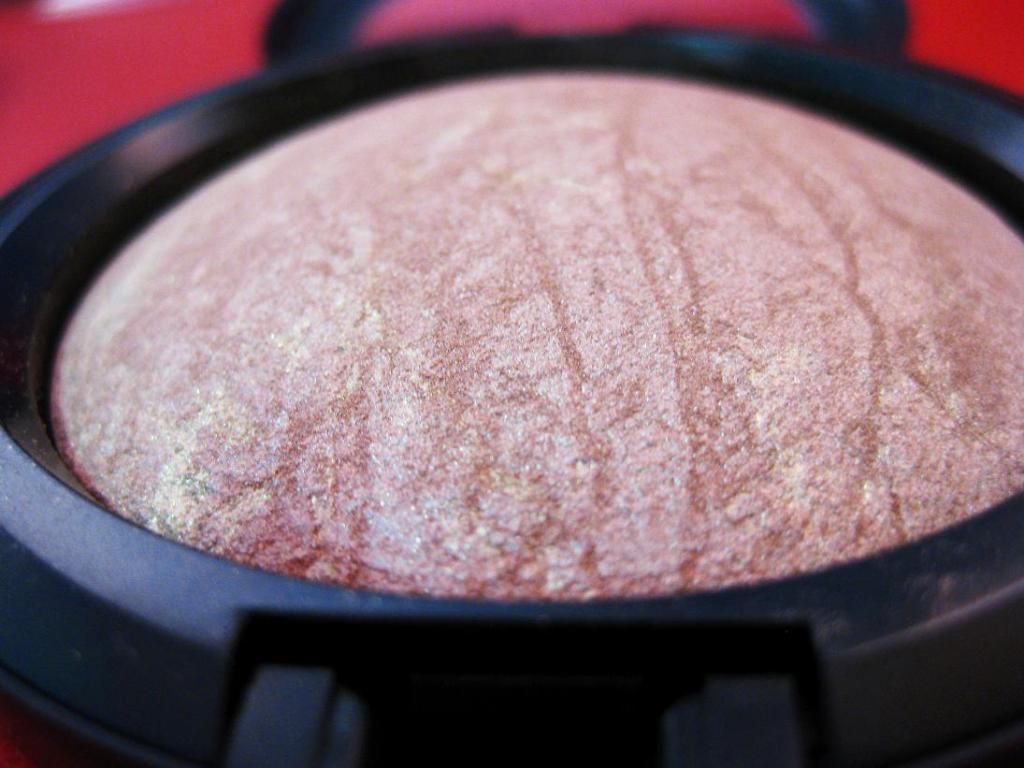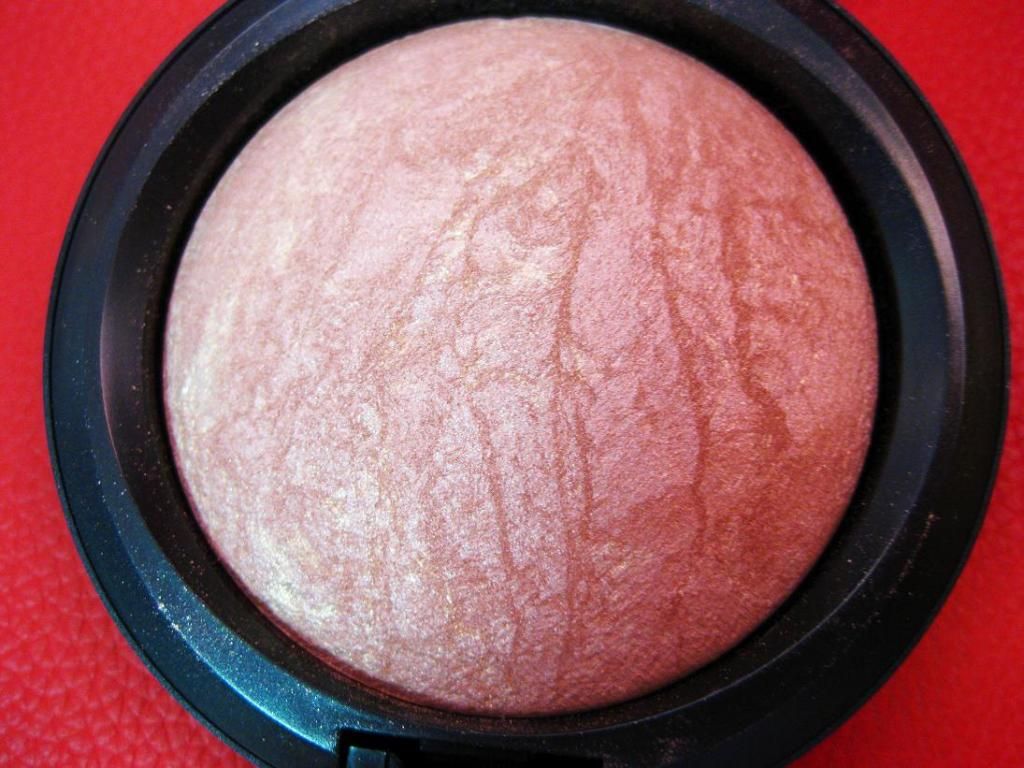 'By Candelight' is described as a "Golden Pink". Next to 'Soft and Gentle' they could almost pass as twins, both look frosty and both with minimal (if any) veining but surprisingly when swatched, 'By Candelight' is darker with a lot less frost, which I love!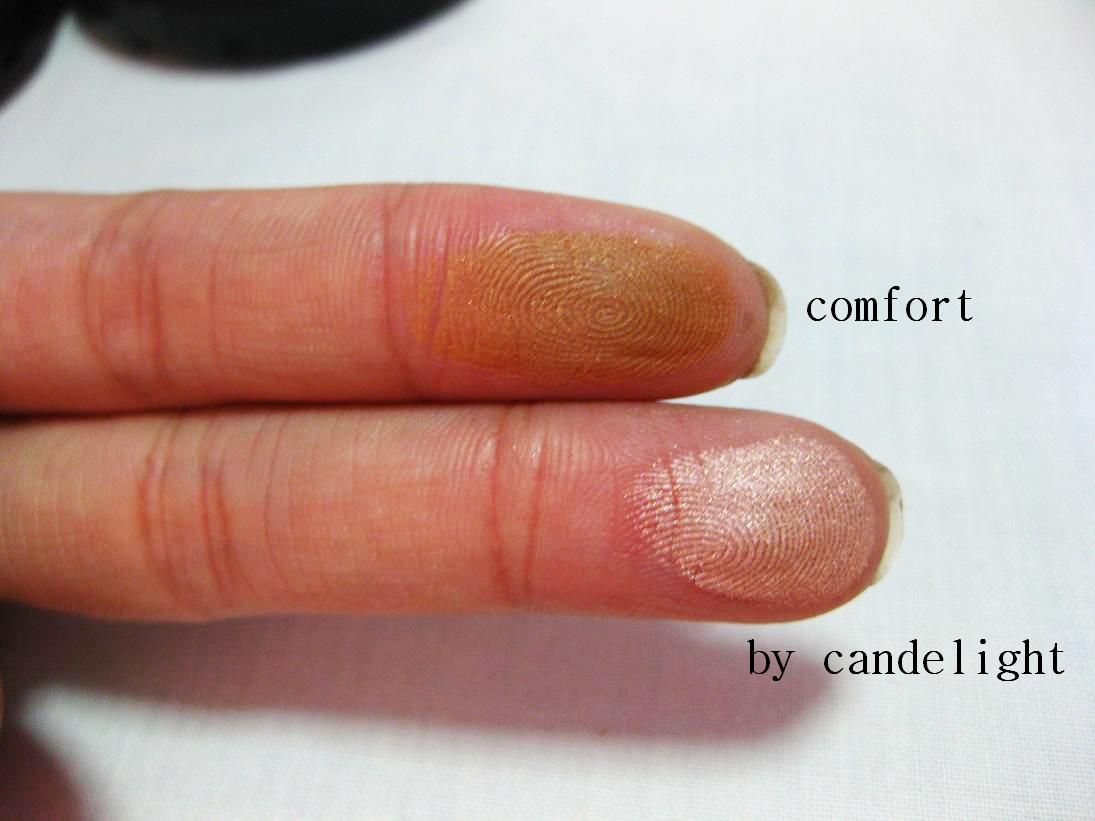 While we're on the topic of MSF's I'll attempt to answer a question I've recieved countless times:
"What are MSFs ?"
MSF - the acronym for Mineralize Skinfinish powders.
They're dome shaped multi-purpose powders which contain minerals and can be used to "add buffed-up highlights to cheeks and brows, or an overall ultra-deluxe polish to the face". They're slowly baked on terracotta tiles therefore can be used wet or dry without causing any damage to the product still inside the compact, each compact contains enough product to last a lifetime, each is unique in colour and veining and I am crazy over peach and bronze MSFs!
Collecting MSFs is a common MAC cult. Almost all MSFs are limited edition and with all the hype over new MSF releases, it's either now or never. Once an MSF becomes rare they're usually listed at crazy prices on ebay. I remember missing out on Shooting Star and watching them sell on ebay for up to $90AUD! Insanity!
There are two types of MSFs. The first type is MSF Natural which come in 7 shades, are completely matte and used as a finishing powder to set and fix foundation.
Medium Dark MSF Natural, Dark Natural & Shimmer MSF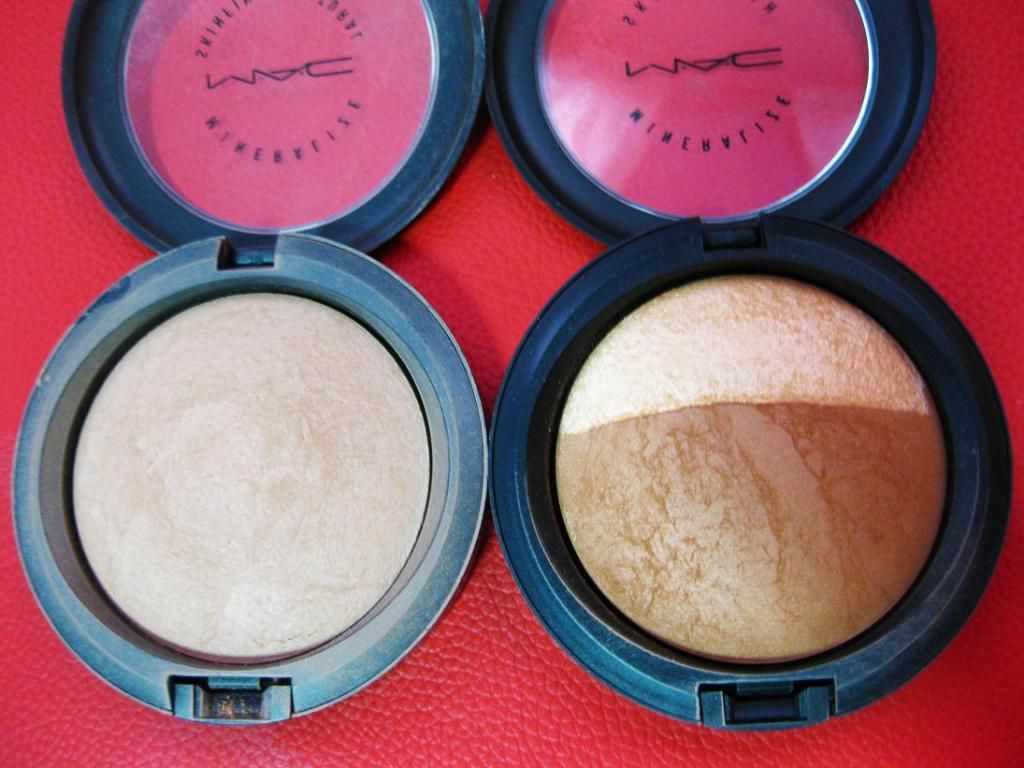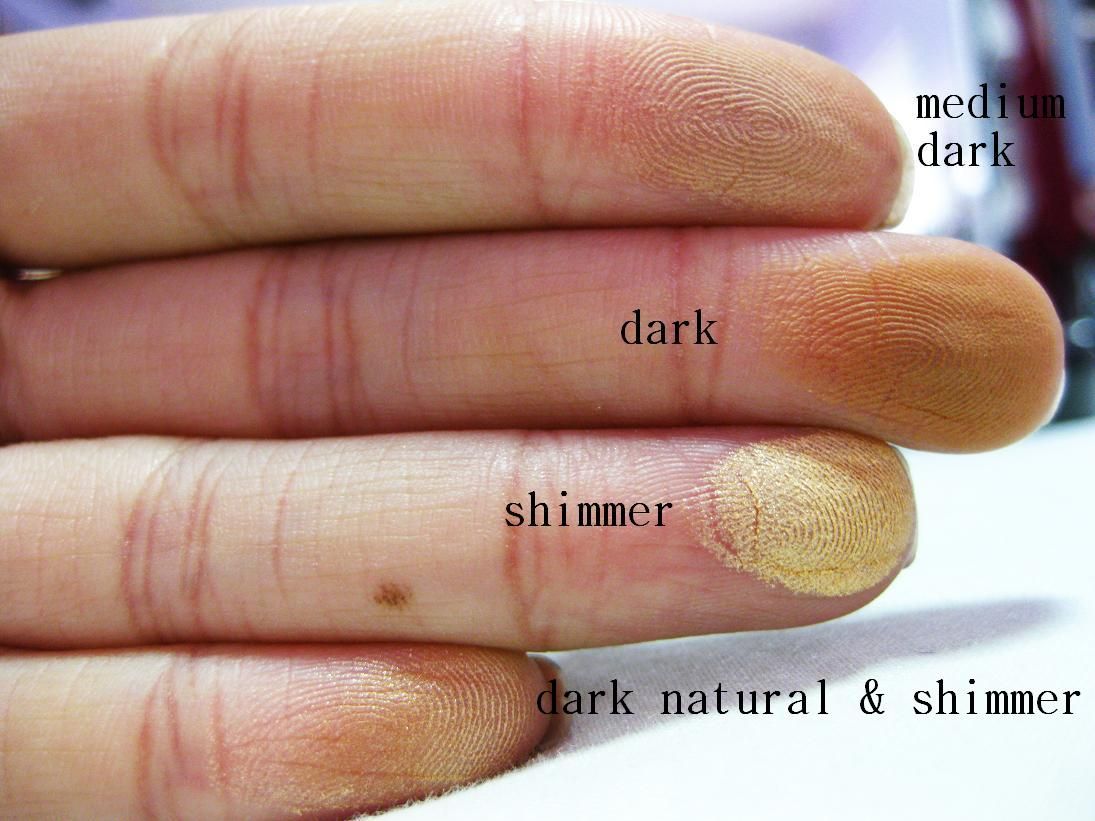 Medium Dark MSF Natural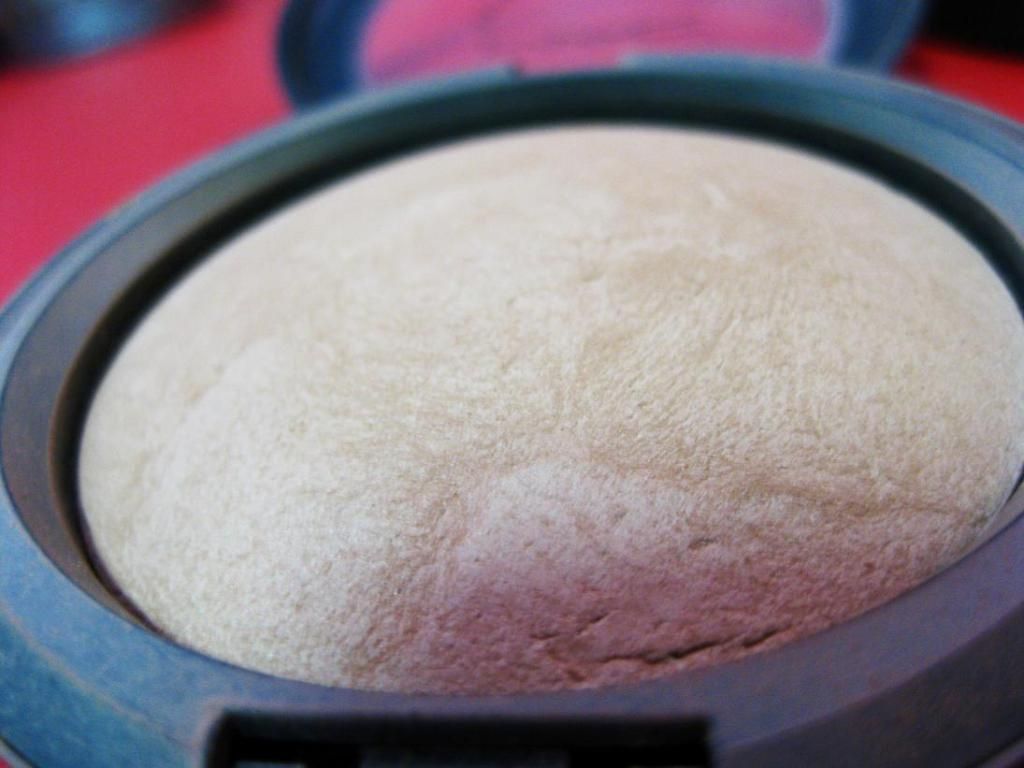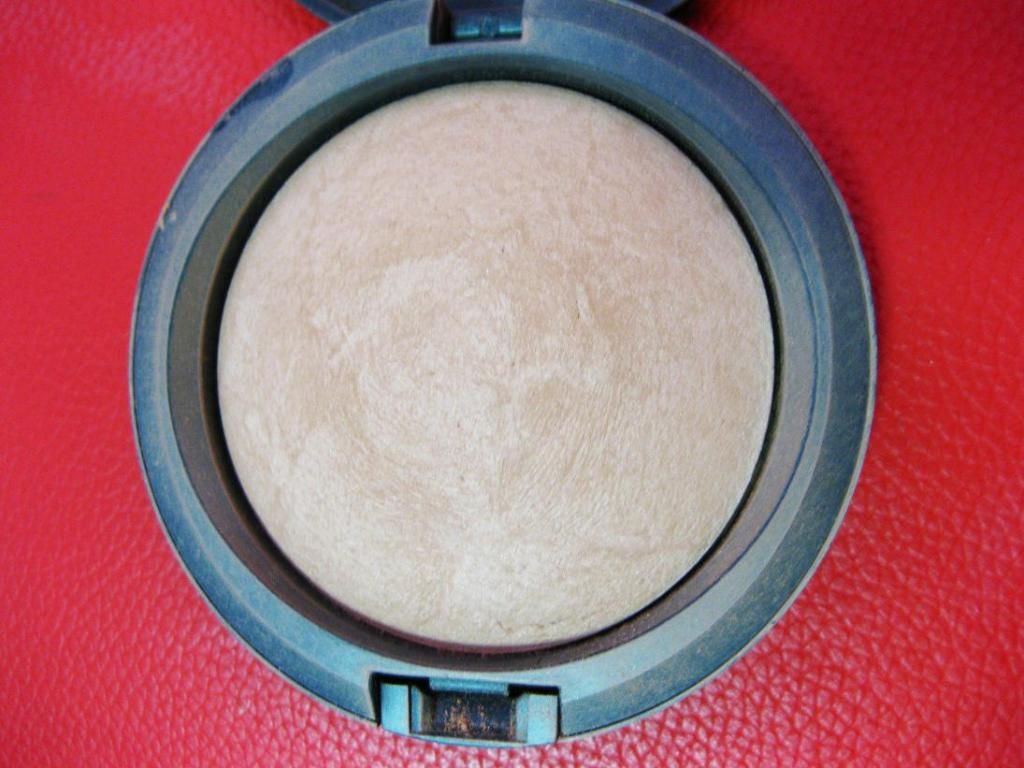 These MSFs are part of the permanent collection and probably the least domed of all my MSFs because I use it almost all the time.

Dark Natural & Shimmer MSF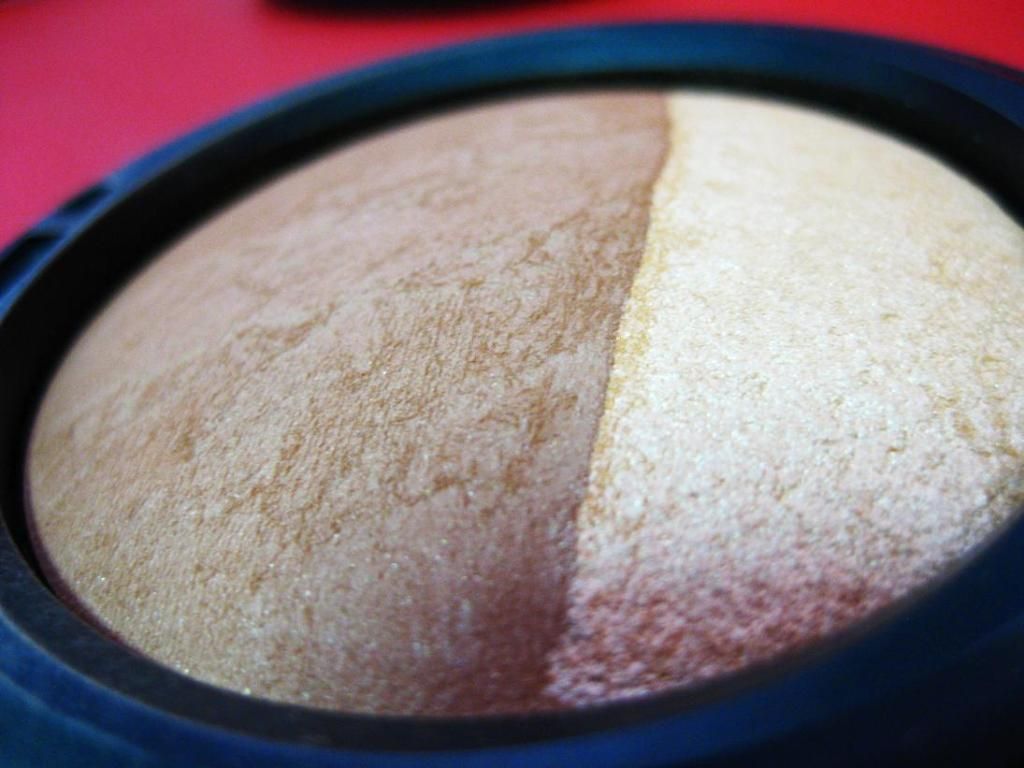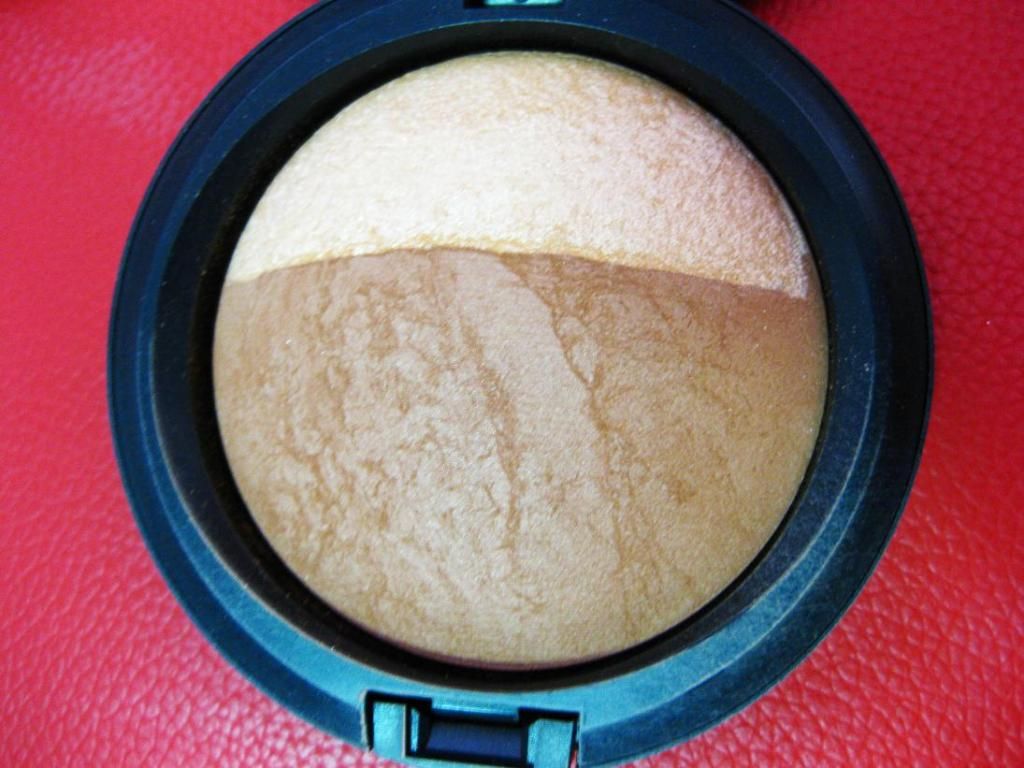 This is a limited edition MSF Natural which comes with its own chunk of shimmer. The shimmer is SO pigmented but a bit too frosty to use on its own. But with a little bit o' this and a little bit o' that they make a pretty little mix!
And the remaining MSFs are limited edition (except Gold Deposit and Soft & Gentle, the only 2 permanent MSFs)
Petticoat, Soft and Gentle, Triple Fusion MSFs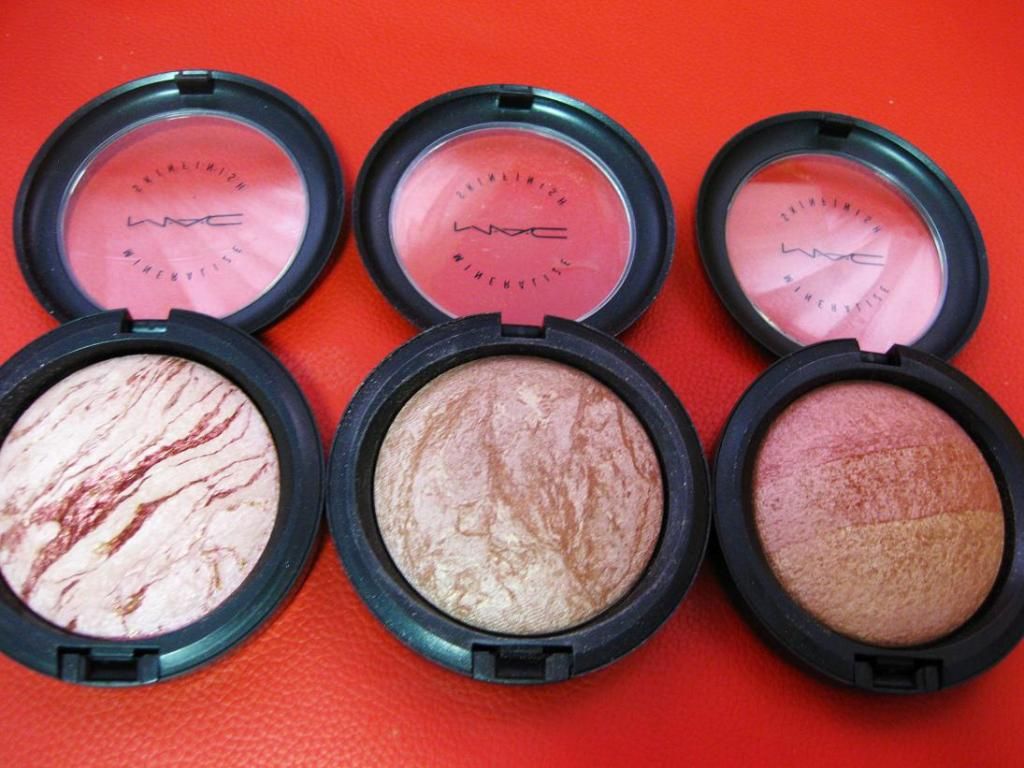 (The labelling of the swatches of Petticoat + Soft & Gentle should actually be the other way around!)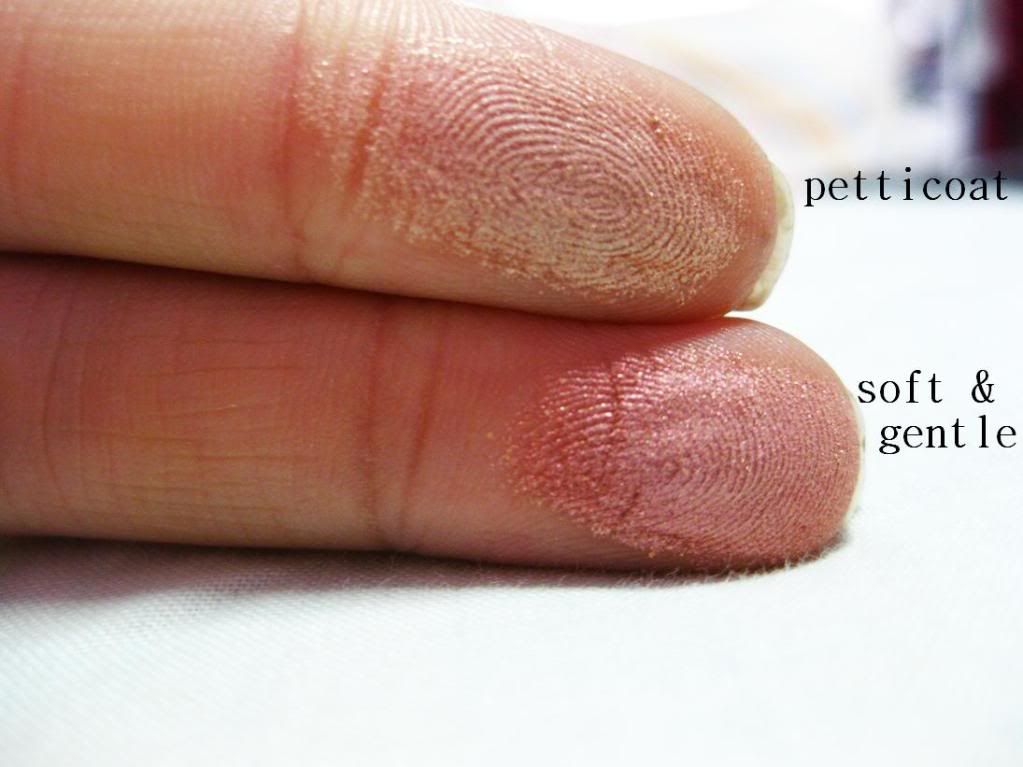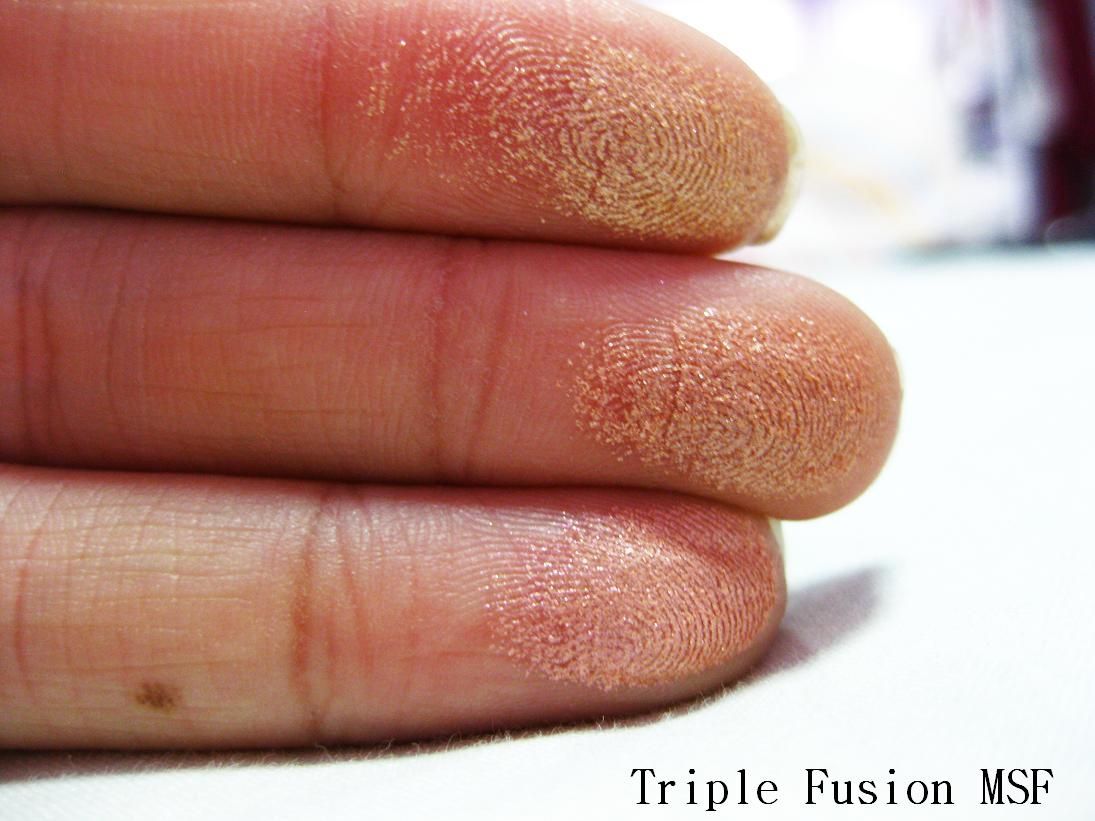 Petticoat MSF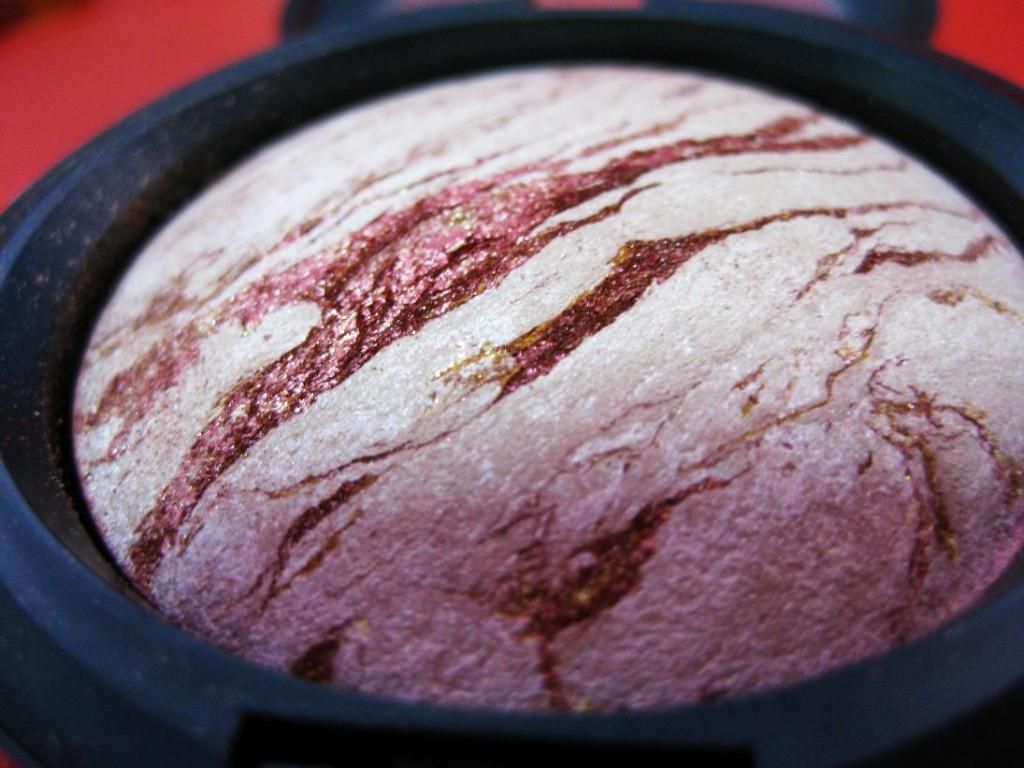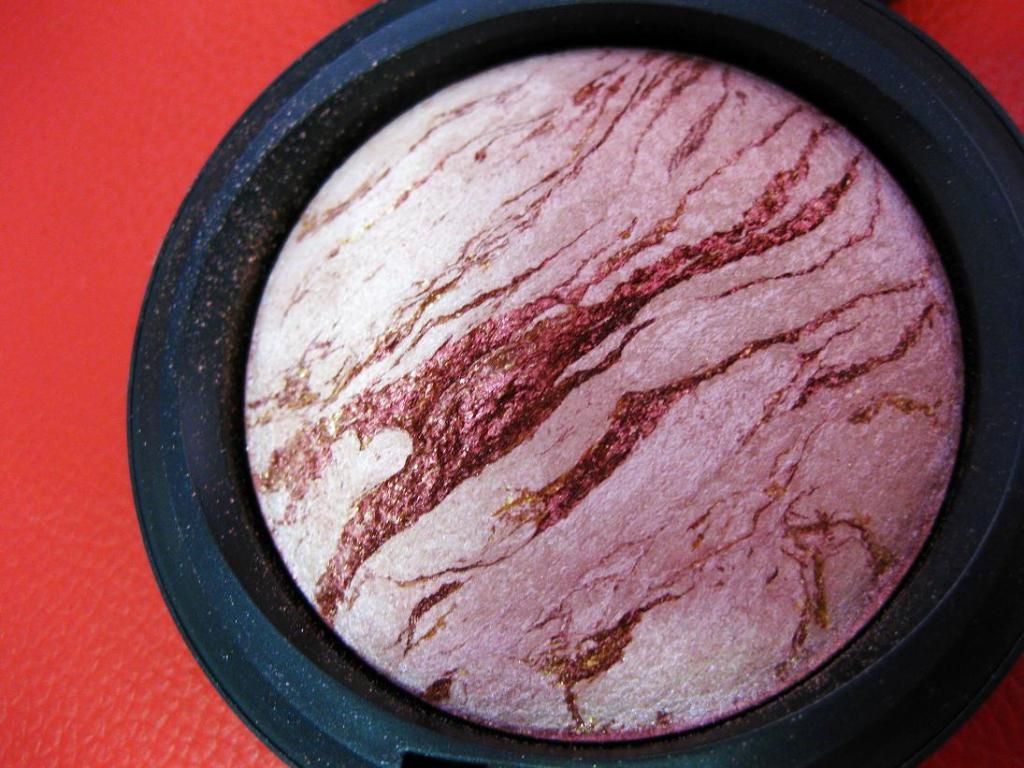 'Petticoat' is a pale rose with gold and amber veining. Probably the most beautiful veining of all my MSFs and although it's limited edition and hard to find I'm pretty sure you can still order it from the MAC website online. Although its described as "Pale rose" its quite dark with a beautiful amber sheen.

Soft And Gentle MSF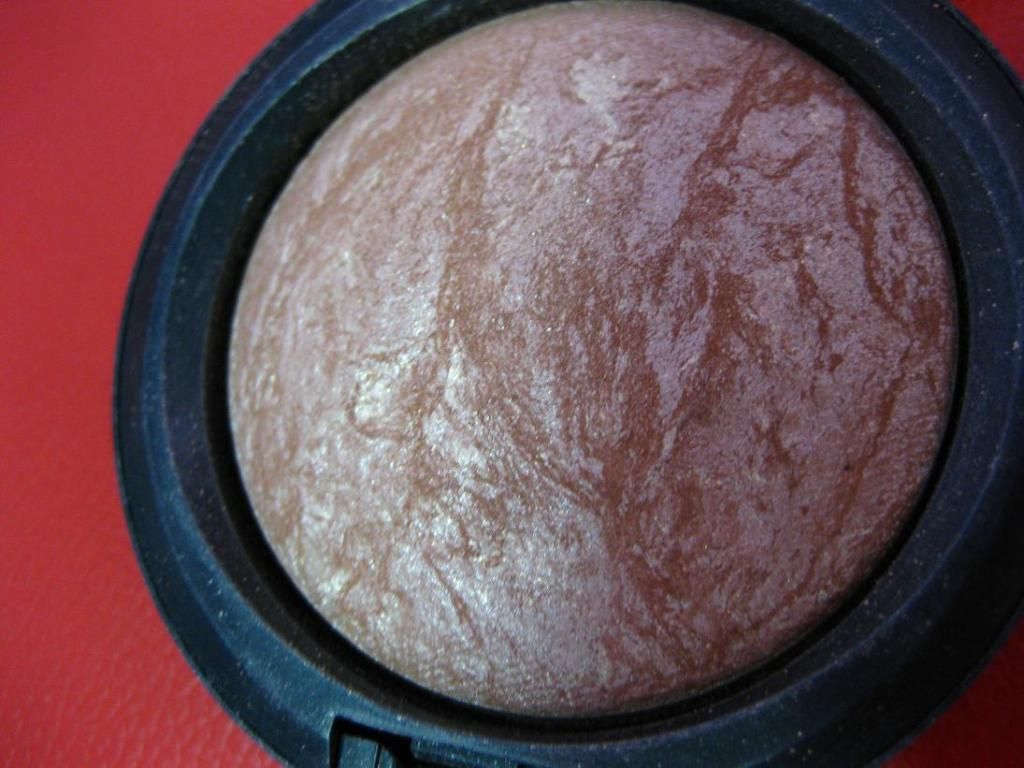 Described as a "gilded peach bronze". Its very frosty and almost the powdered version of Benefit's high beam. This is my mum's favourite hehe

Triple Fusion MSF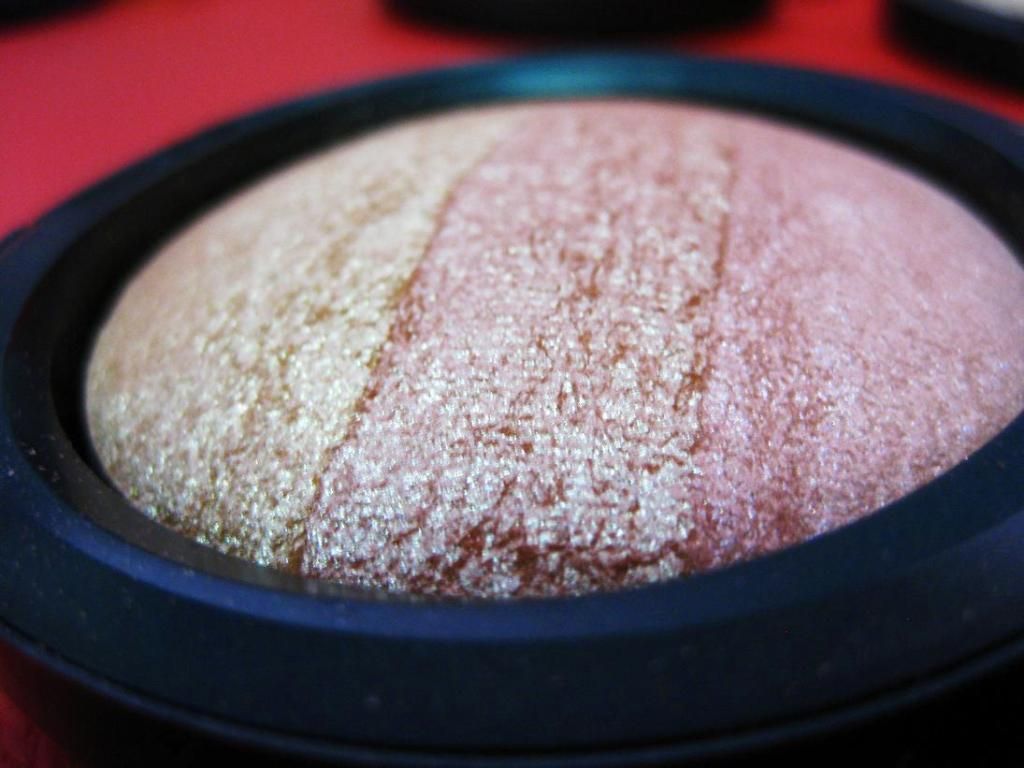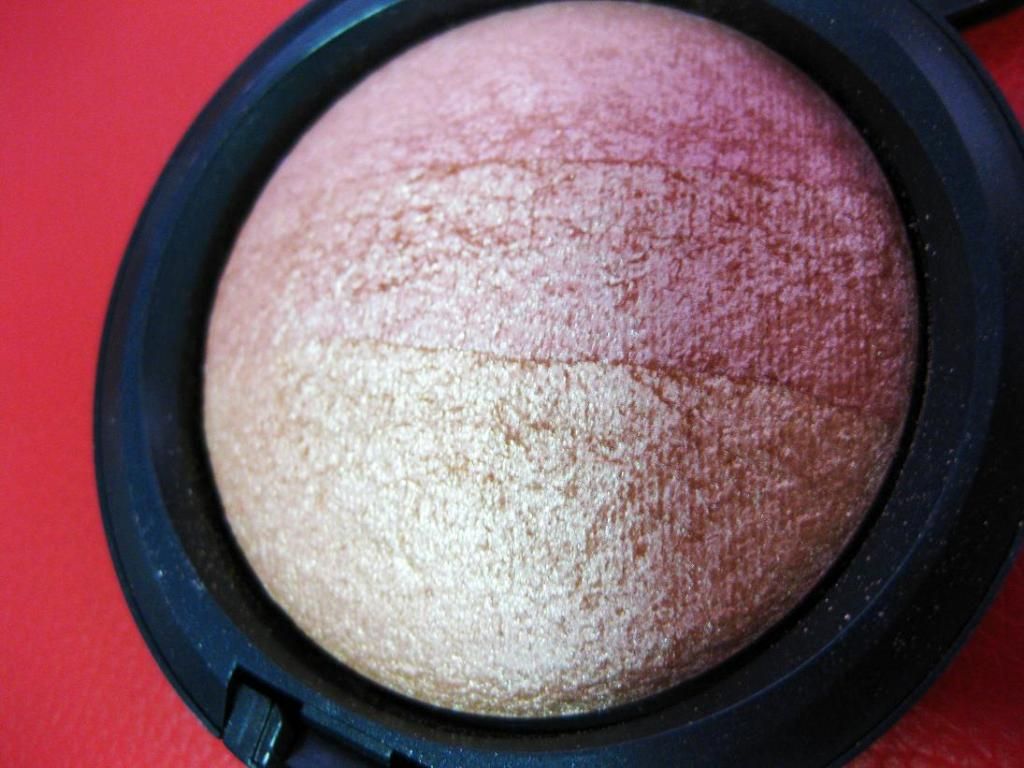 Part of the Color Craft collection and not as smooth in texture as the other MSFs. Its high in shimmer and frost and a lot more glittery.

Warmed, Gold Deposit, So Ceylon MSF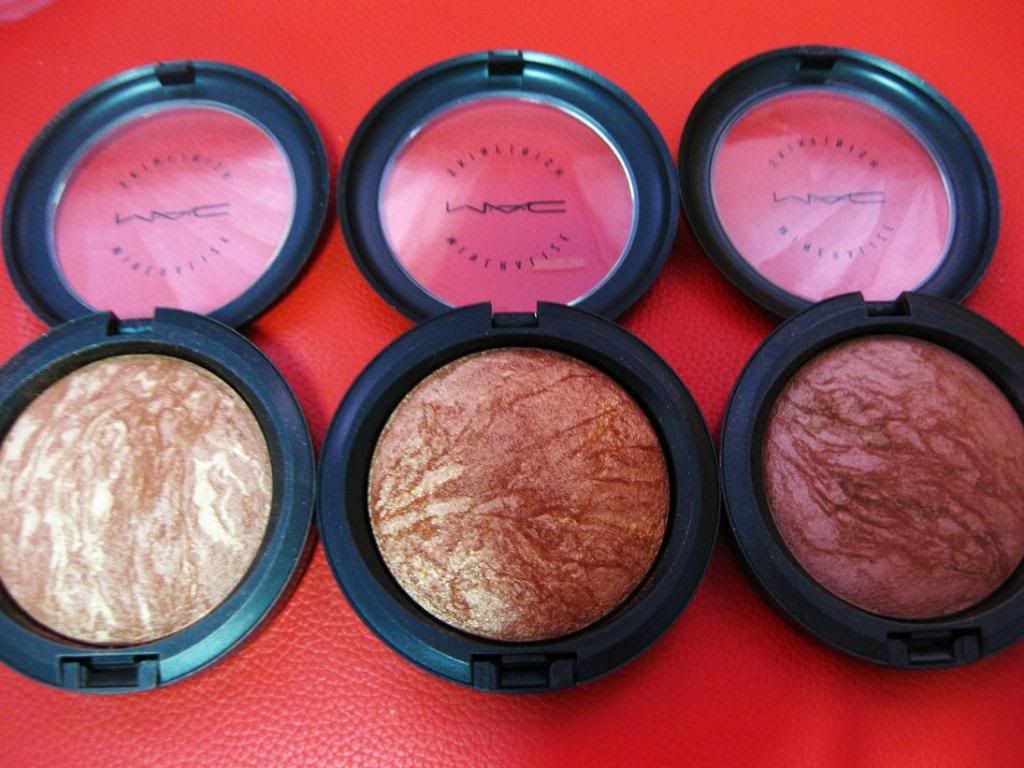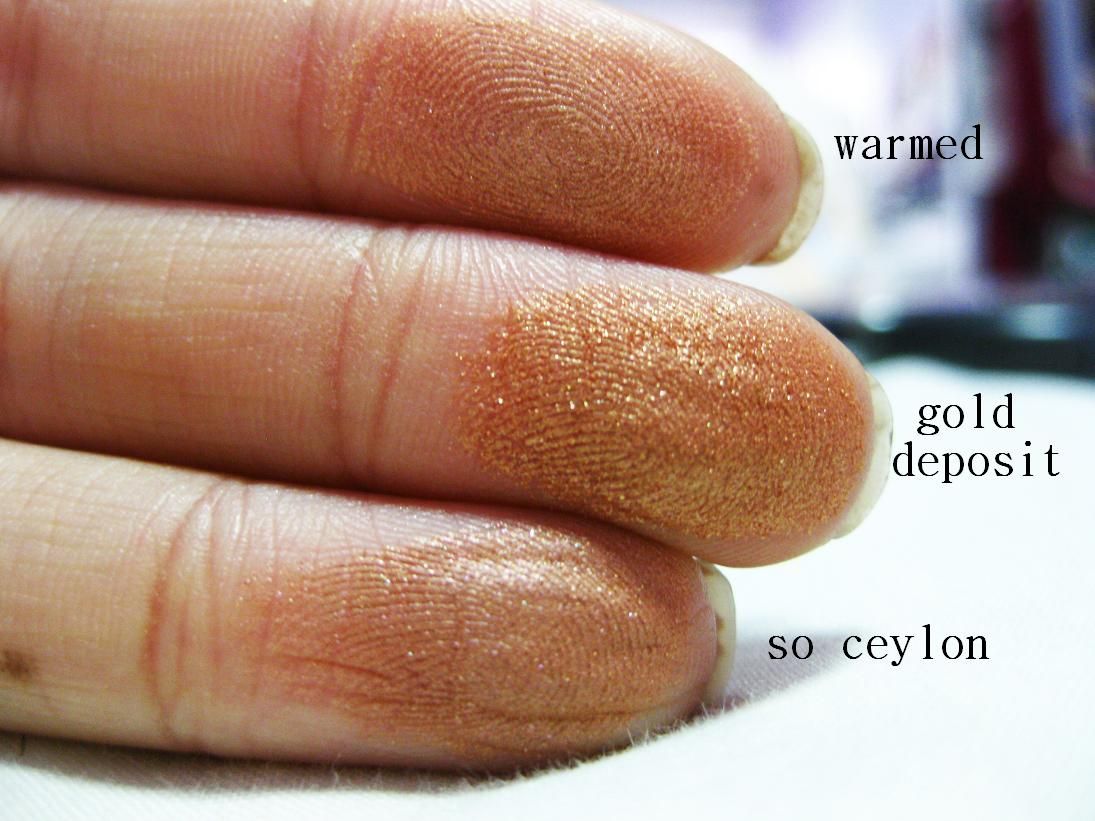 Warmed MSF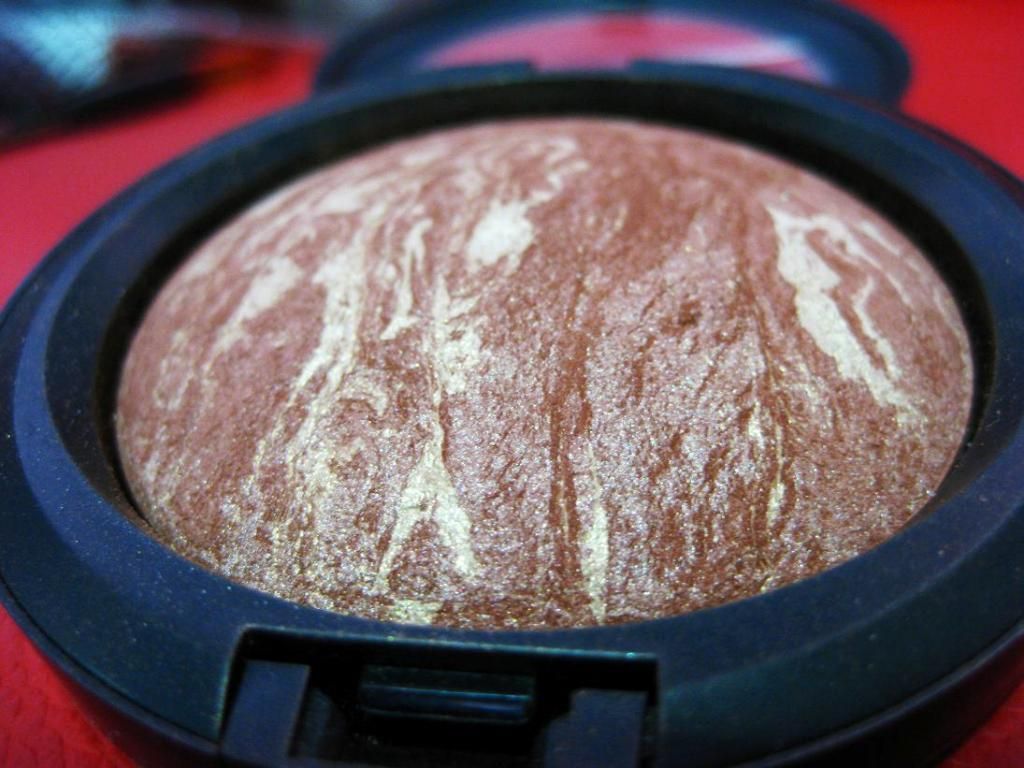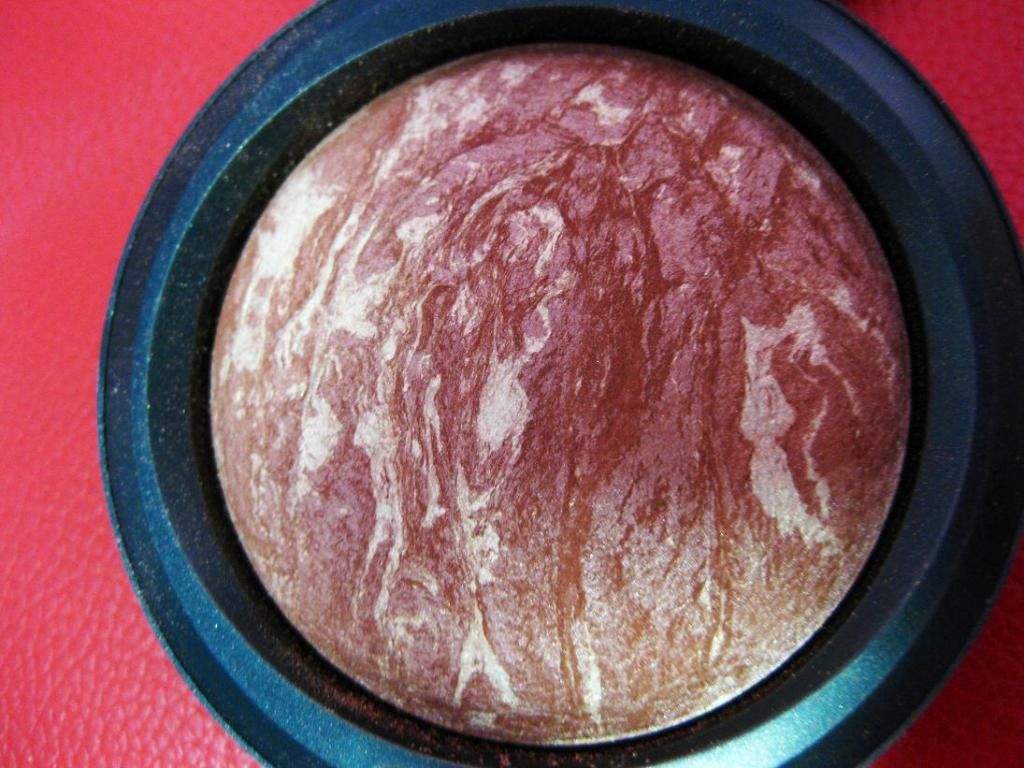 Golden Bronze with light yellow gold veining. It's a beautiful golden peach on the skin with minimal glitter but a pretty little sheen!

Gold Deposit MSF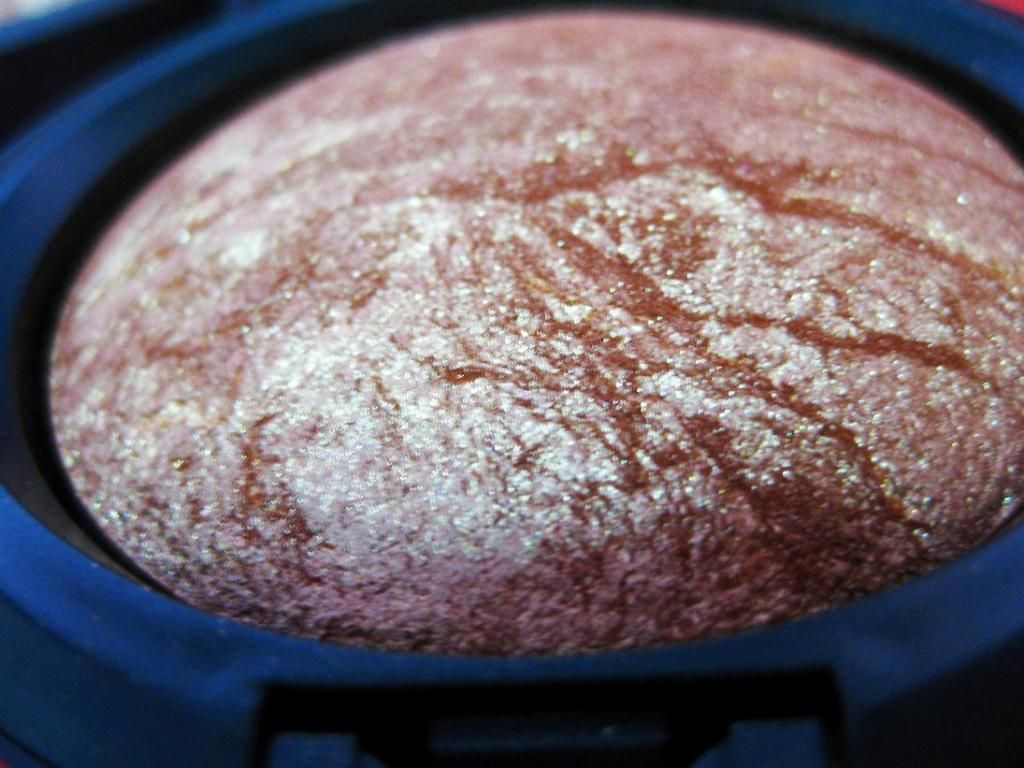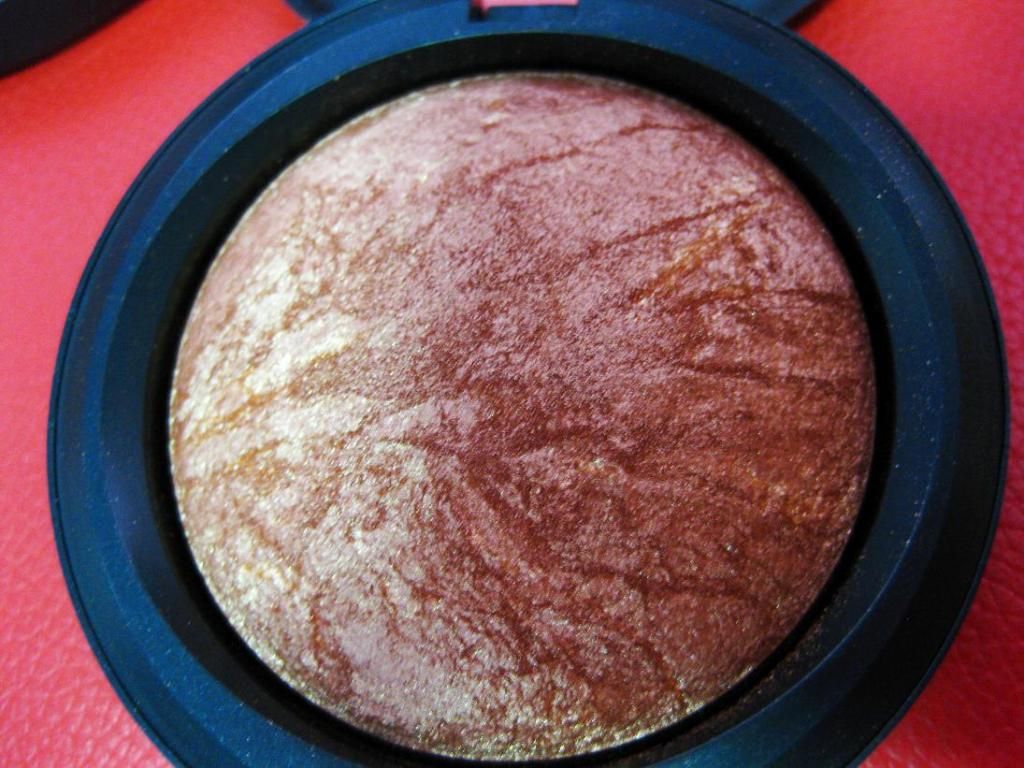 Soft reflective golden bronze. This is also chunkier than other MSFs and higher in glitter which means it should be used in moderation - part of the permanent collection.

So Ceylon MSF


Pink bronze with a gold amber veining. One of the famous MSFs but surprisingly not one of my favourites. Its very rosey and quite pink for a bronze based MSF but another one of mother's favourites :)

This is probably the fastest I've updated, why? Because:
1. I am capped and with these pictures already uploaded into a post I decided to finally post it since nothing else will load.
2. In 5 days I will be off to Fiji!