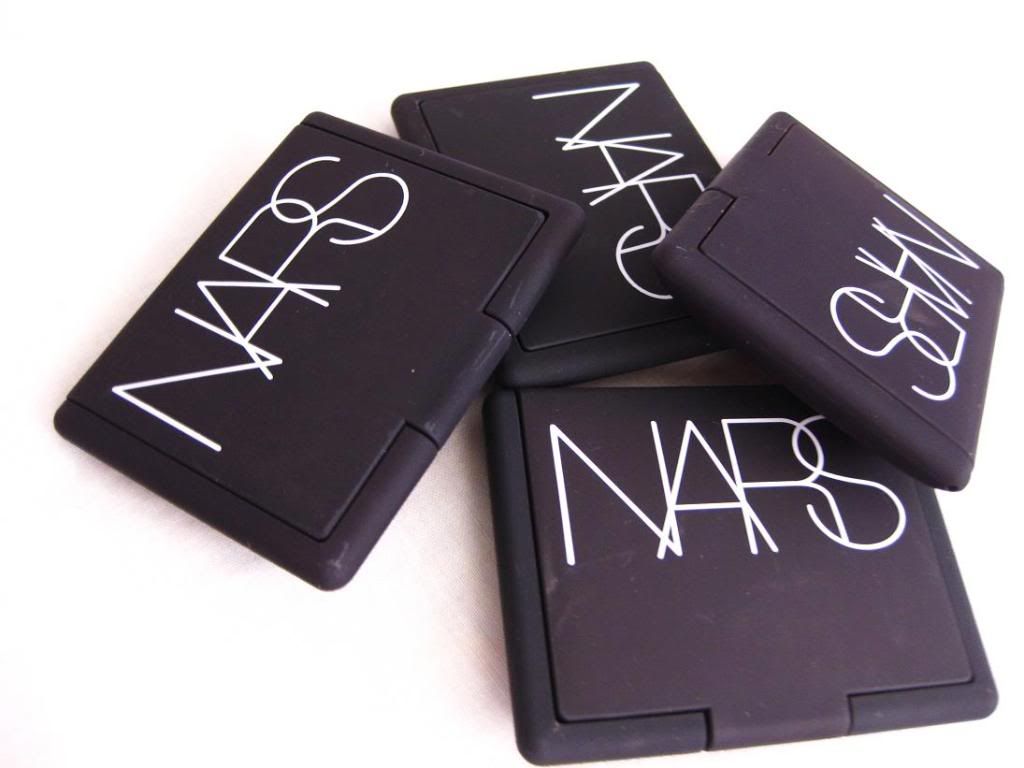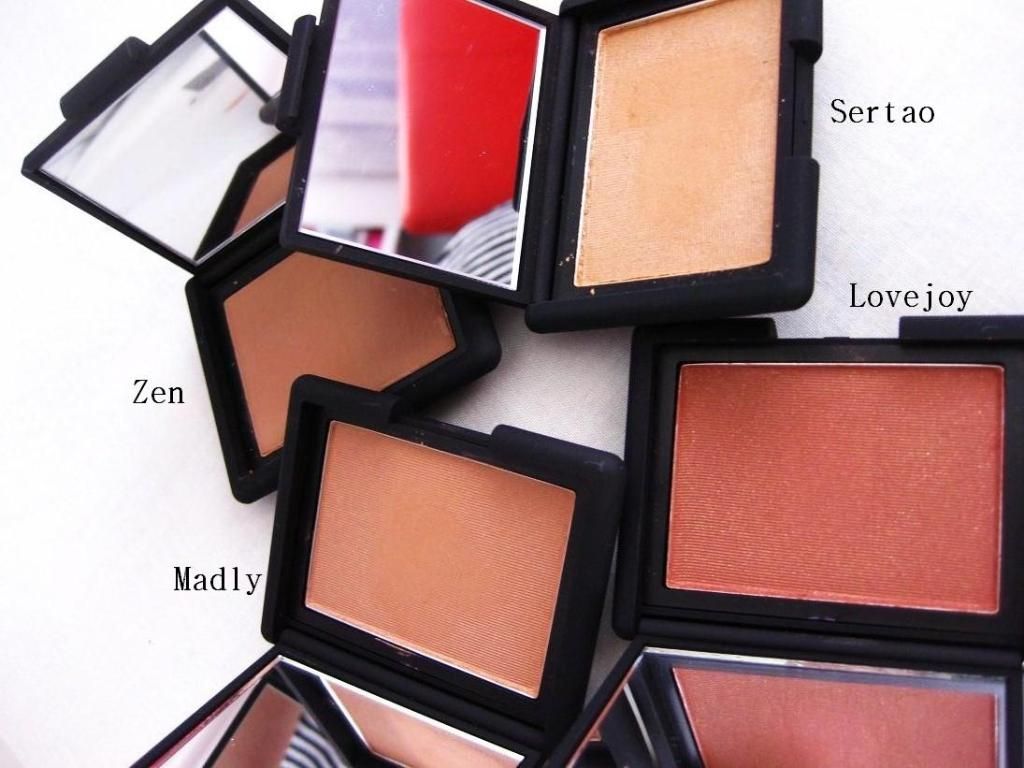 Four more NARS compacts later and I realize... the amount of blush I have is ridiculous, the amount I spend on makeup is ridiculous and the only thing I can see in my near future is being diagnosed with compulsive hoarding...

So on my list of New Year's Resolutions will be: To only buy makeup once I've hit pan (I'm aware that this rule will be tweaked through the course of the year but ..eh, I tried.)

But with one category of cosmetics aside, I've been won over by the fresh handmade cosmetics of LUSH. I've drifted in and out of interest with LUSH in the past but I fell back into relapse when one of my best friends, Fiona, let me have a big ol' whiff of her Snow Fairy lip balm.

I gave LUSH a visit, bought some soaps, recieved some samples and we literally spent a whole night watching LUSH hauls on the tube and discussing bubble bars and bath ballistics. Next thing you know, I'm a sworn LUSH fanatic and seeing that one of my new faves in blog world has already fallen into the same ordeal (yes jenny, that is you, hah!) just reassures me that it's okay, spending this much on soaps and such is not that ridiculous ....and I am not alone hahaha.
So I mentioned in my January 1st post that I had a few LUSH things to discuss, I haven't actually got to use them all yet so the best I can do for now is pictures and scent descriptions which is kind of hard because everyone interprets scents differently. I guess this will be "useless-LUSH-rave" for short.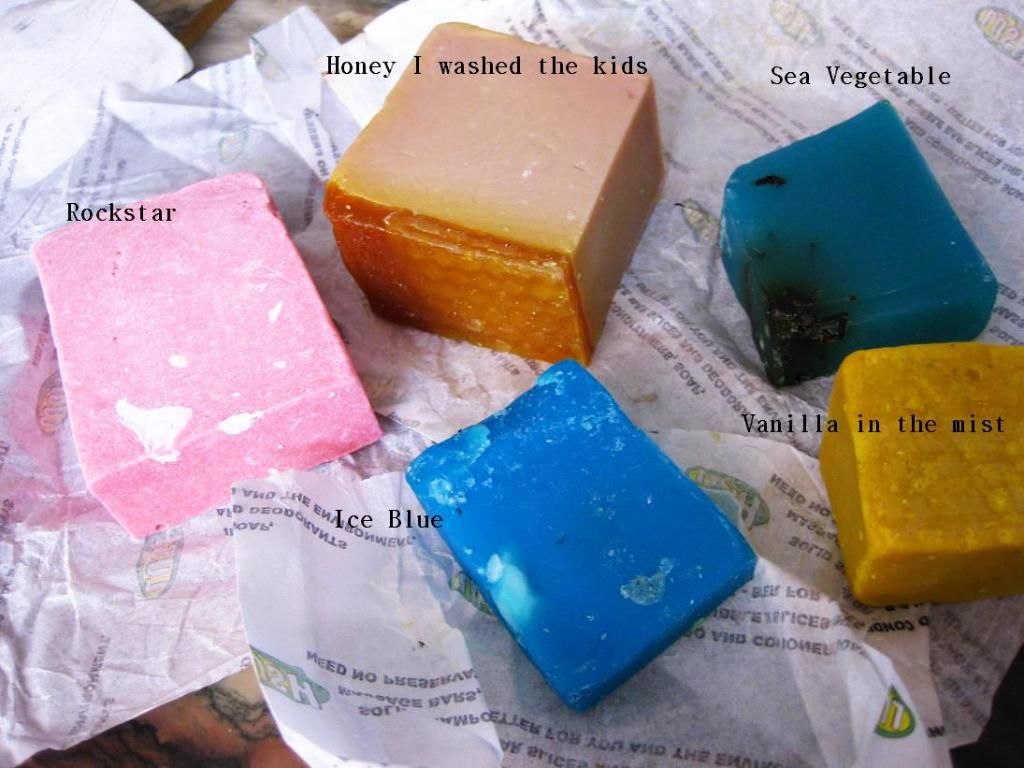 Honey I washed the kids
Is meant to calm sore, sensitive epidermis with rich aloe vera lather to leave the skin feeling smooth. It's LUSH's best selling soap and the scent is described as "sticky toffee and honey with hints of bergamot and orange". I can't smell the bergamot or orange and the smell of "sticky toffee and honey" is really slight, it kind of smells like hardened caramel. The honeycomb top smells a bit sweeter than the rest of the soap but the sweet smell is very subtle. See what I mean by it's hard to describe the scents? haha
Rockstar
Is meant to give a "creamy candy bath" and smell like "sweet, vanilla perfume" but it actually smells exactly like Red Skins! Like sweet raspberry candy and the scent is amazing in the shower. I sliced a chunk to use as hand soap and now I can't stop smelling my hands.. how very lady-like! :P
Vanilla in the mist
There are actually black streaks on top of the soap which are meant to be "real vanilla pods, from the vanilla orchid, dried, crushed and fragrant." The scent should have a dash of coconut and tonka but I think it smells exactly like coconut. Sweet, soapy, coconut.
Ice Blue
Is meant to wake you up in the morning and leave a "peppermint lather" on your skin but it's very minty, kind of smells like toothpaste. I hate the smell of toothpaste.
Sea Vegetable
Has a crust layer of sea salt and black pieces of arame seaweed which should nourish and revive dull skin and "give it the scent of the seaside". LUSH describes the scent as lavender and lime oils but it's sort of like minty menthol.

My LUSH Hitlist for 2010 (in no particular order) so far will be:
1. Porridge
2. Sultana of Soap
3. Butter Ball
4. Chox Away
5. Angels on Bare Skin
6. Snow Fairy Shower Gel
7. Cupcake face mask
8. Ma Bar Bubble Bar
9. Sunny Side Bubble Bar
10. Honey I Washed the Kids solid perfume
11. Mask of Magnaminty
12. Dream Cream

So, the main reason for my lack of updates was because my parents had taken their camera on their Vietnam/Taiwan trip but they're back now! I actually just picked them up from the airport this morning.
Even though I told my mum didn't know what I wanted from Taiwan.. I think she sort of picked up on my fascination with studded things - the amount of studs on the shoes is a bit ludicrous but it was a sweet gesture and it made me laugh haha thankyou mother! She also bought a couple more Fendi goodies from Duty Free for herself. My favourite of her Fendis was her Black Chef Med Boston but she was using it for the day so I'll snap a picture next time.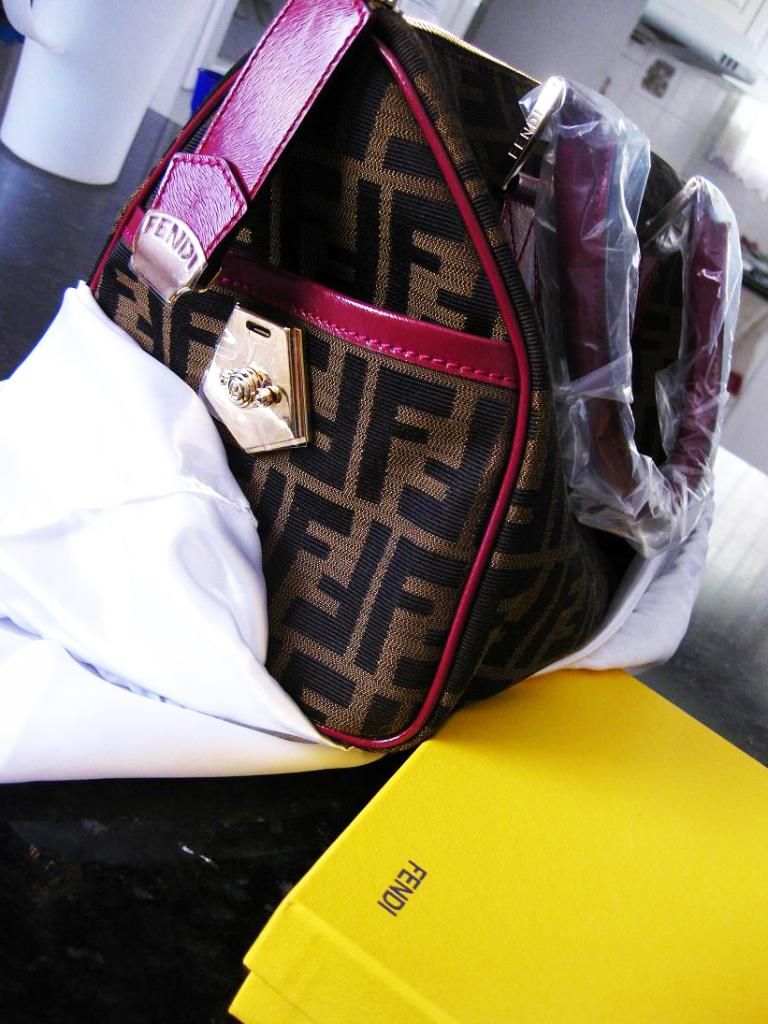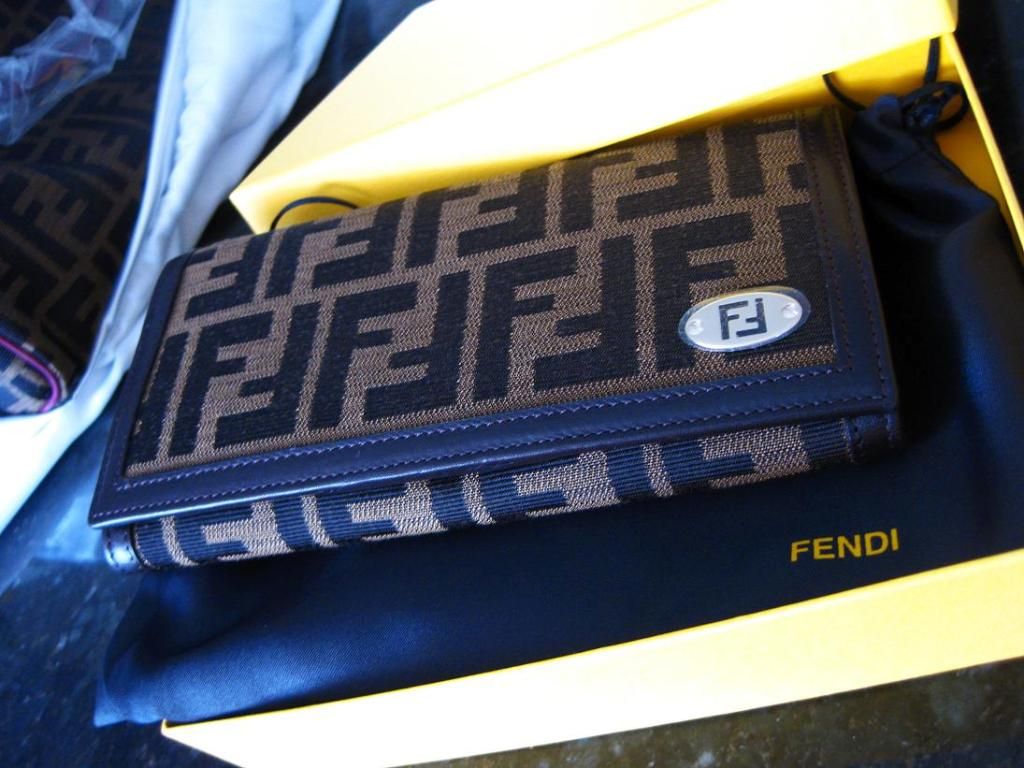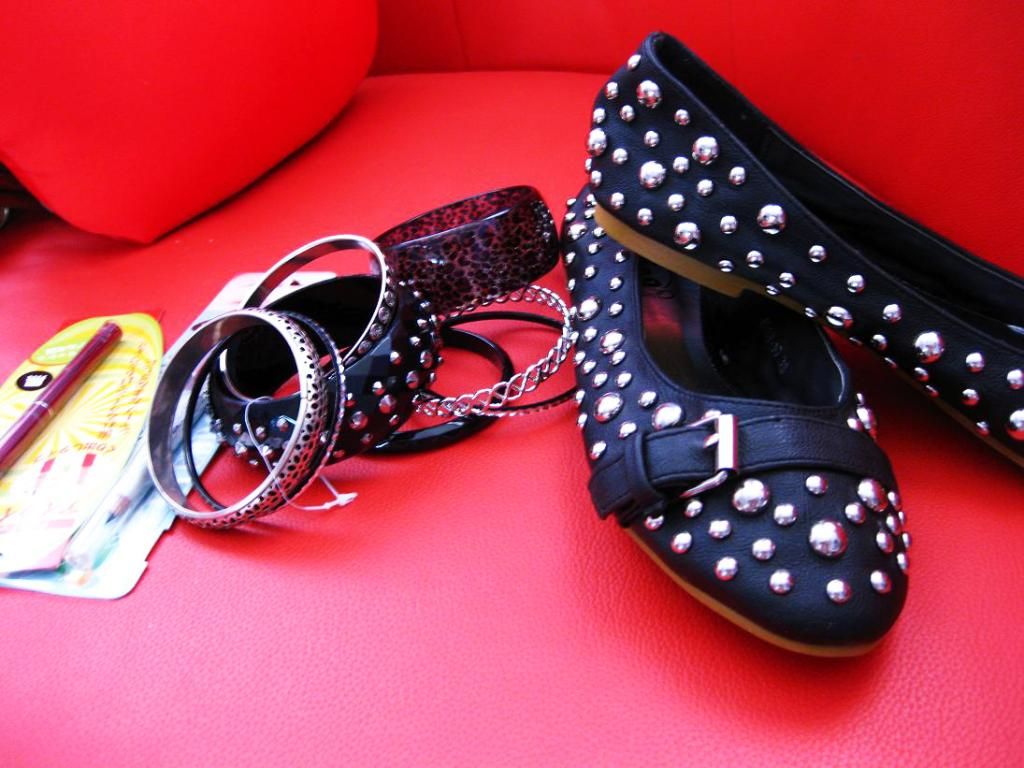 This entry took forever to do, my brother is downloading Avatar and my laptop is about to have a meltdown. Avatar by the way, is one of the best movies ... ever.
P.S A little side note for those who made it to the end of this entry - Bardot will be having FINAL REDUCTIONS of all sale items starting Tomorrow (Tuesday 12th Jan) we're taking 20% off ALL sale stock! Have fun and ciao bellas! xx