This afternoon I got two flat microdermal piercings on my back, just under my neck. Then something scary happened when I got home. I was in the bathroom with my brother explaining to him how to clean the piercings for me then my hands and arms began to tingle and when I looked up into the mirror my vision was gone.

The next thing I remember was staring at the mirror again and everything was really faint and grainy, my vision only came back when I sat down. My brother told me I was about to fall and began shaking and he held me upright for about 5mins until it stopped. I wasn't scared or nervous before I blacked out, it just sort of happened out of the blue.
Has this ever happened to anybody before? Did I just faint? Did my piercings have anything to do with it?

Apart from that, I'm happy I got the dermals done. The one on my right is just perfect but the one on my left seems a bit alleviated, I think I have to go back for another painful adjustment. The adjustments were the worst part of the whole procedure :( I have to put spot bandaids on them for the next 2 weeks, hopefully they heal fast and everything turns out a-ok!

And now here is the major haul bomb! I've been so busy I haven't been home in time to take the photos in natural light so the majority of these piccies aren't in the best quality :(

First with the MU
NYX lippies from Cherryculture, the last 4 are old NYX lippies I already had

Just realized I forgot to label the swatches! L-R: Creamy Beige, Orange Soda, Celene, Baby pink
L-R: Electra, Narcissus, Strawberry Milk, Thalia, Perfect, Honey, Circe, Rea, Creamy Beige
MAC Blushes in Trace Gold, Springsheen, Style & Peachykeen
MAC Cream Colour Bases in Shell & Hush
Stila Illuminating Finishing Powder in Gold, I placed it next to the Bronze to compare
MAC Studio Sculpt Concealer NC20, MAC Paint Pot in Painterly. Stila Convertible Eye Color in Onyx (Dual shadow & liner)
Chanel Pro Lumiere Foundation, The MAC blushes again.. just to fill in the space haha
Now for the shoes! I have a new obsession with wedges, they may not be everyones cup of tea but they sure as hell do it for me!

L-R: Ava Lace Up Hiker boots (from Topshop's opening @ Incu in Paddington), Dolce Vita Cut-out Wedges (Urbanoutfitters), He who sees field boots (Urbanoutfitters)
L-R: Heels from ZU, Sandals from Wanted
Yes, I do realize all my shoes are black. No matter how hard I try to stay away from that colour.. I can't!

Moving onto accessories and bags.
Kidada for Disney Couture - Fairest of Them All Necklace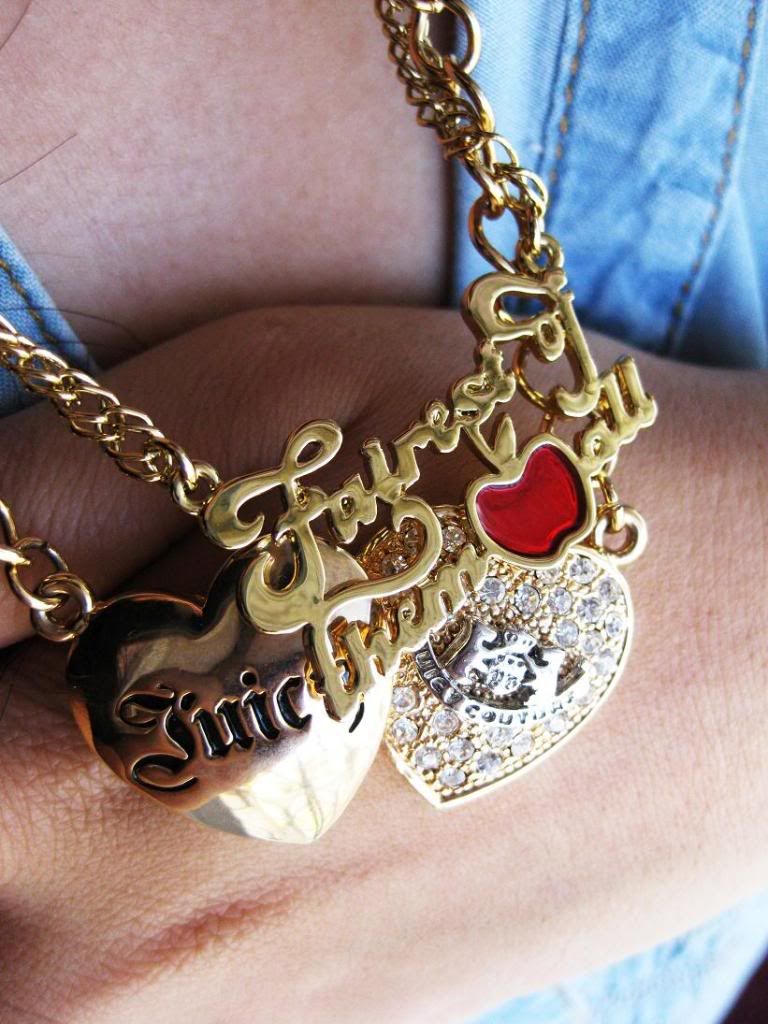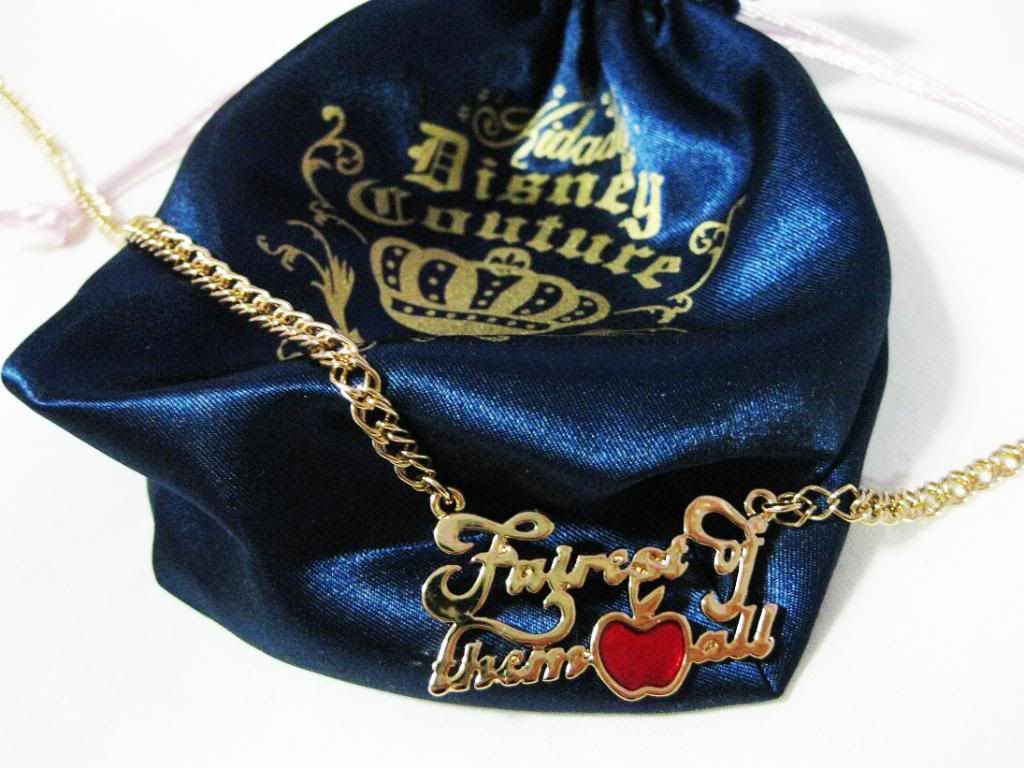 Necklaces all from Sportsgirl, gloves from Urbanoutfitters, Rings from Bardot, Diva & Equip. Bag from Bardot, thrifted brown bag.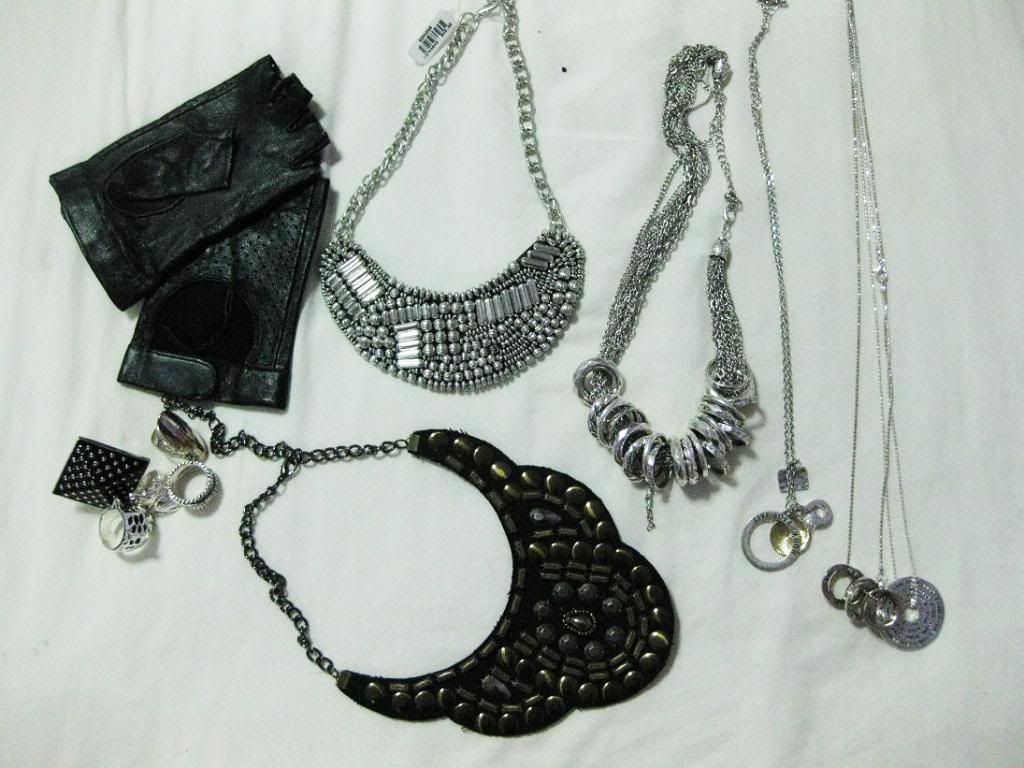 And finally the clothes! Its so hot but I found myself buying a clothes for the winter, I guess at the rate the weathers been going you never know when I cold front will hit(?) hopefully hahaha
L-R: ASOS Ladder longsleeve jumper, ASOS slash back dress (front & back)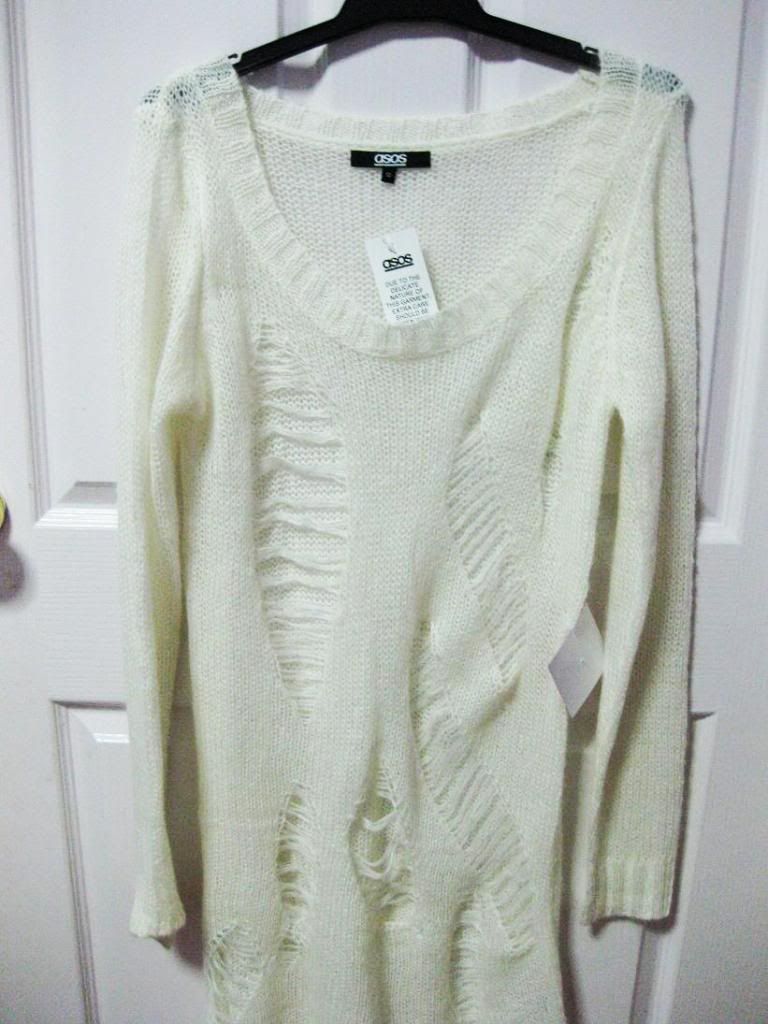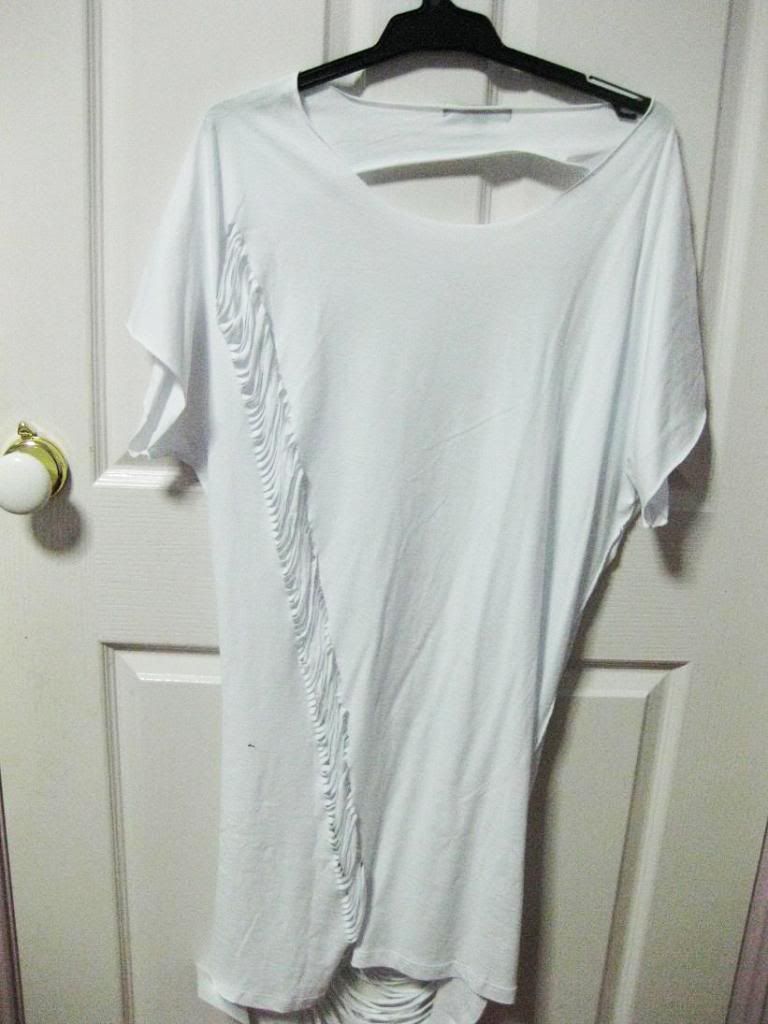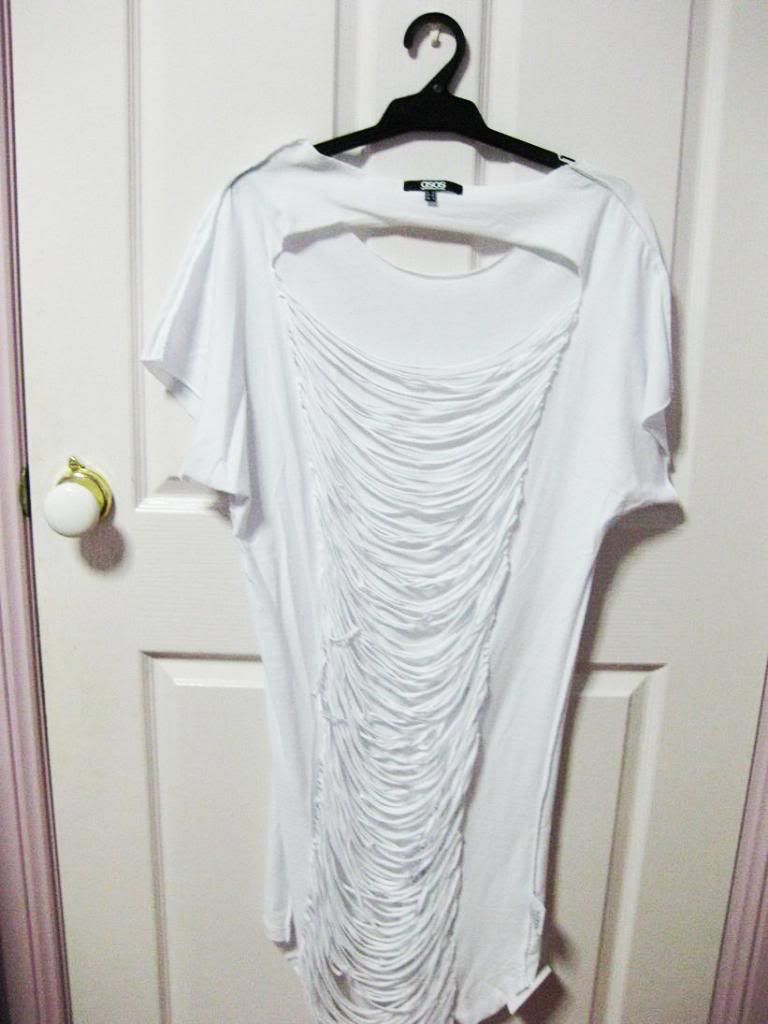 L-R: Portmans Maxi, Bardot Maxi, Seduce Maxi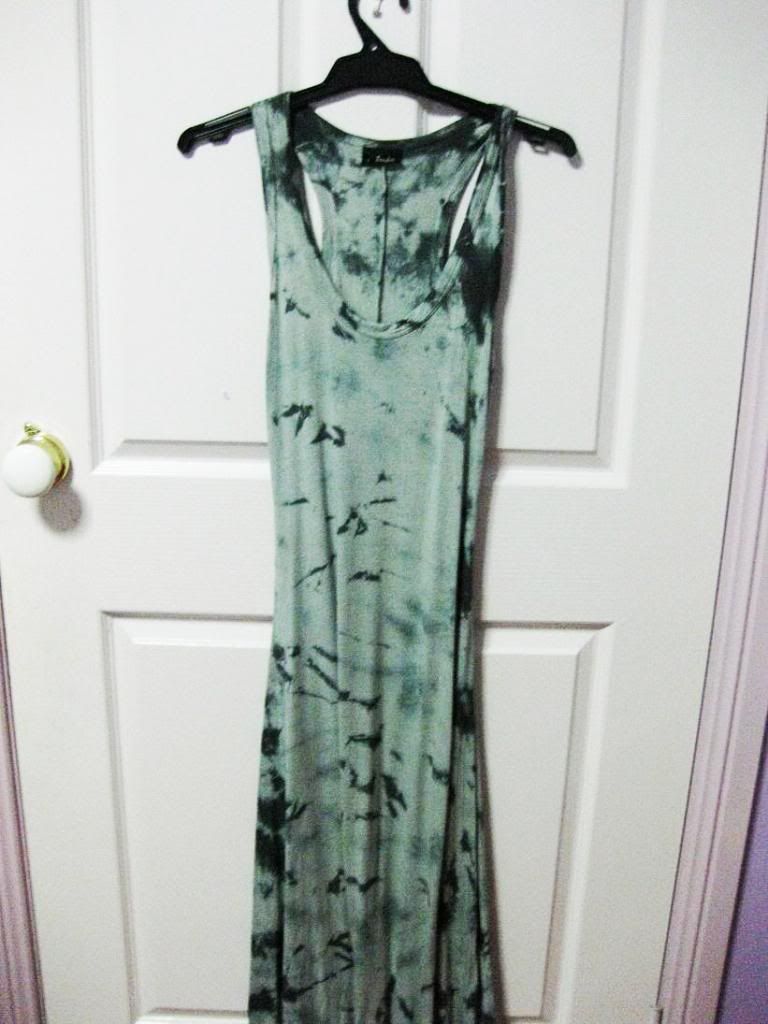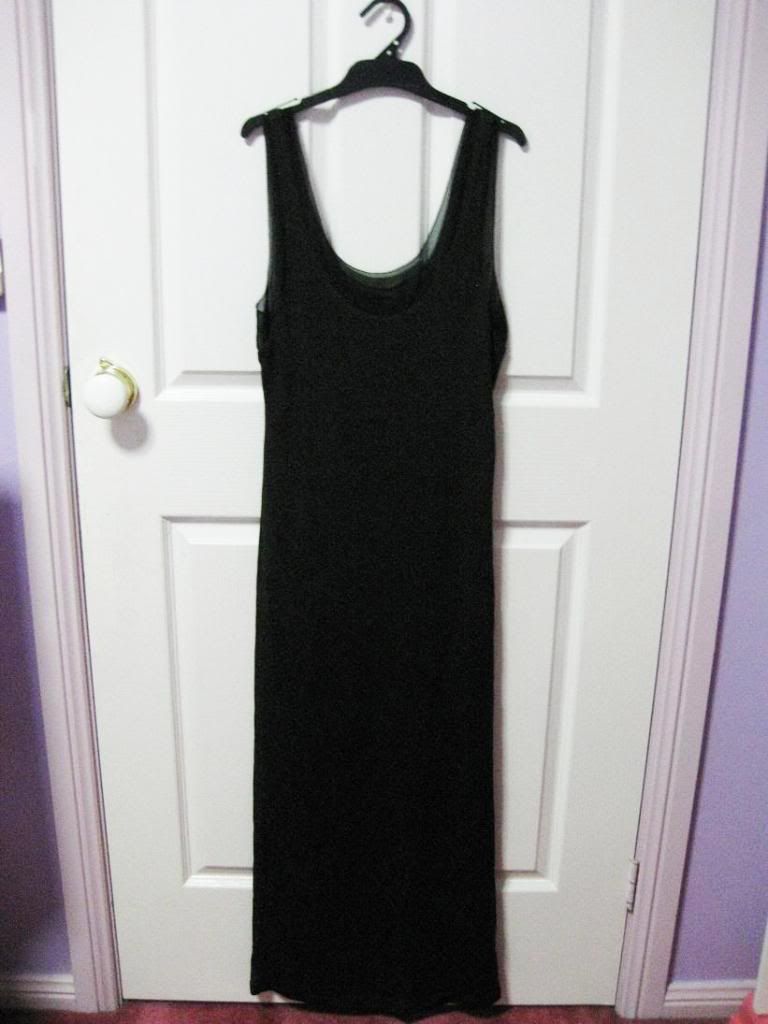 L-R: IT girl maxi, Forever New dress, Staple dress (Abyss)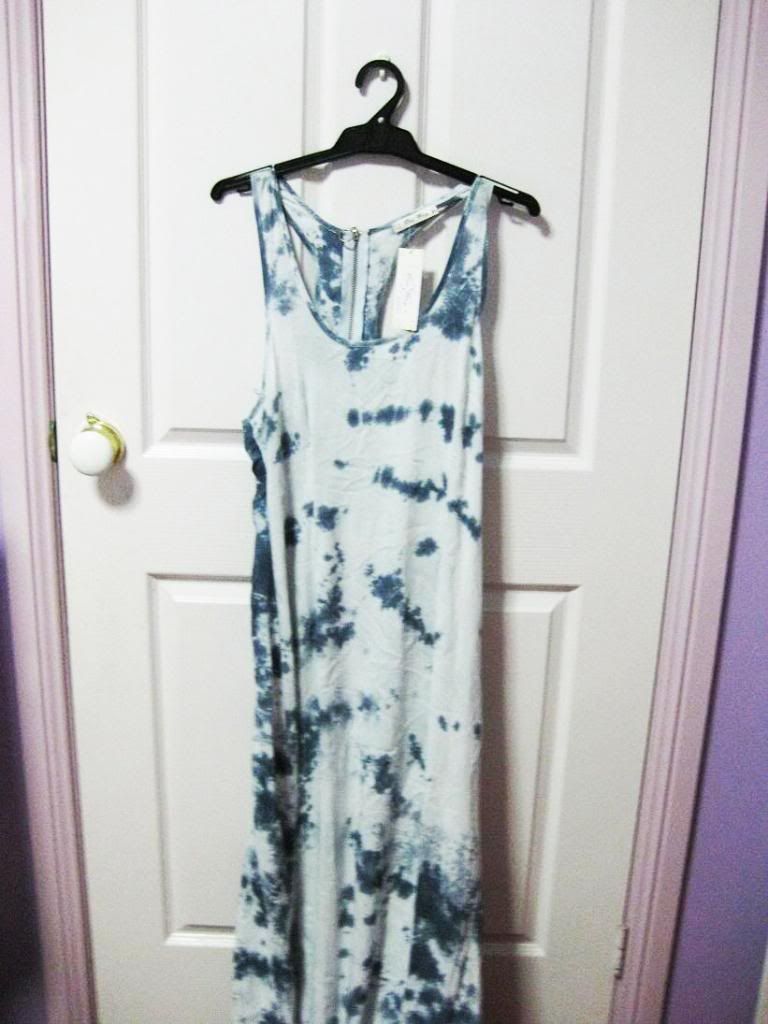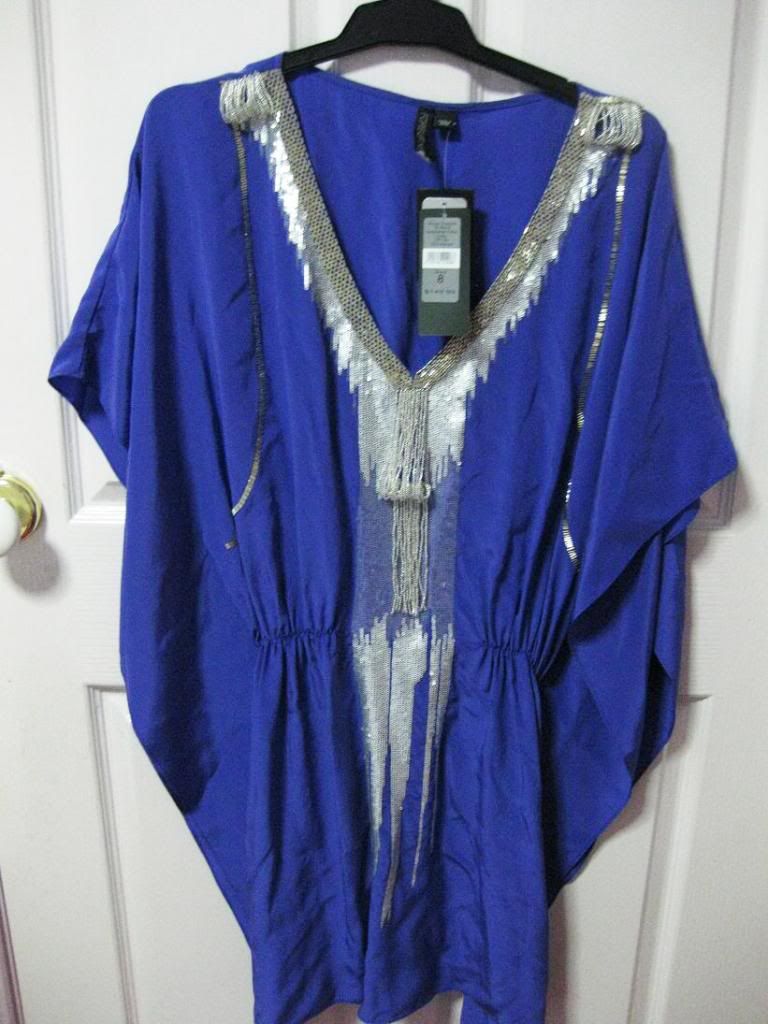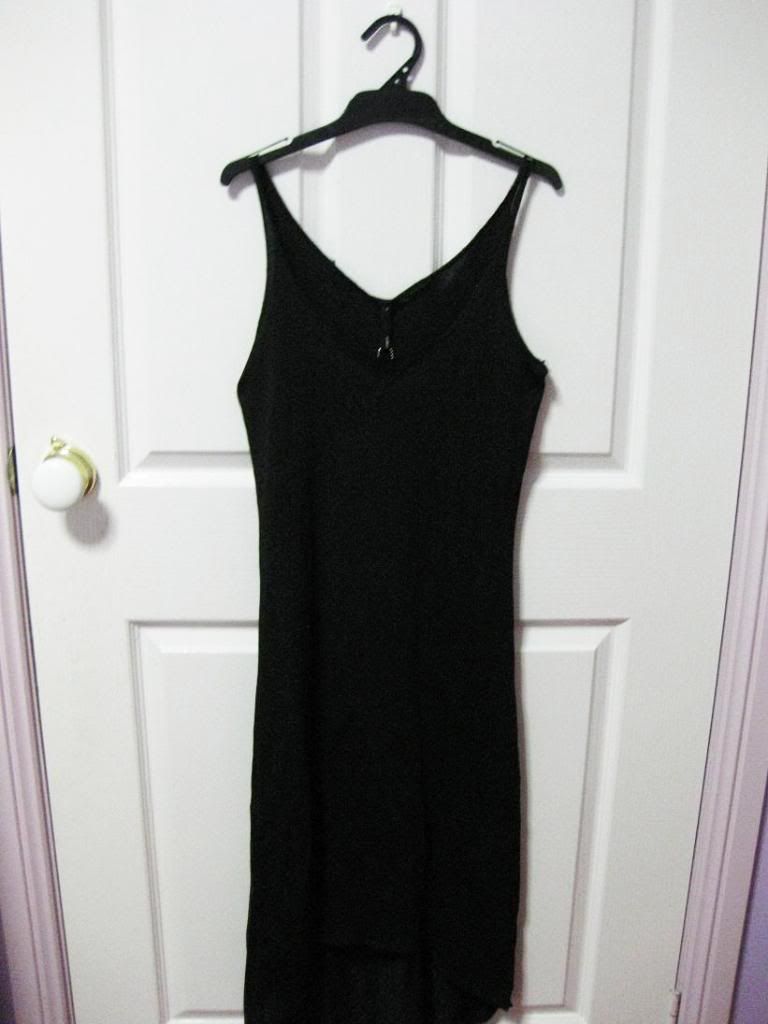 L-R: Bardot shirt, Mink jacket, IT girl top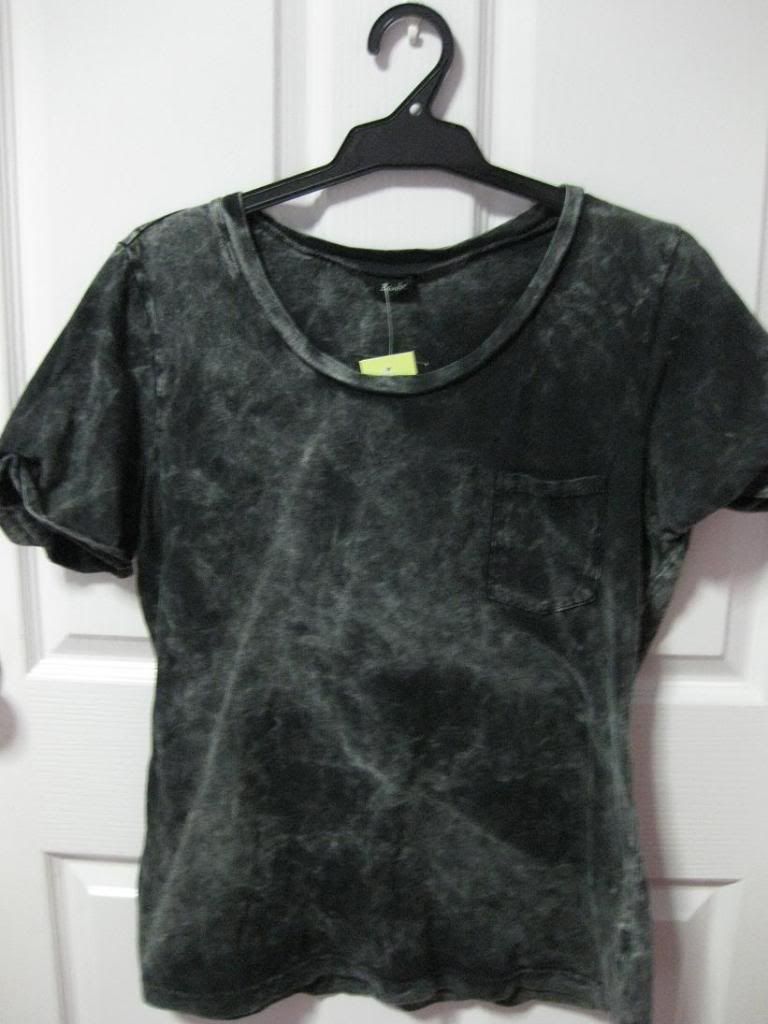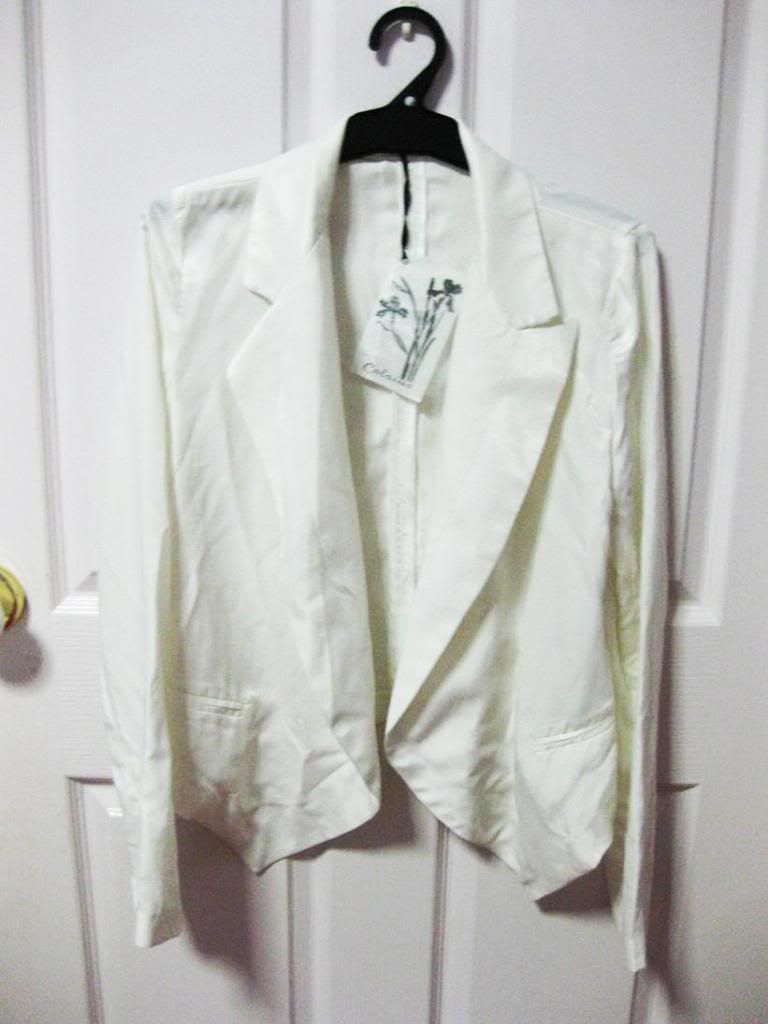 L-R: Mink crop top, Witchery cardi, Sportsgirl dress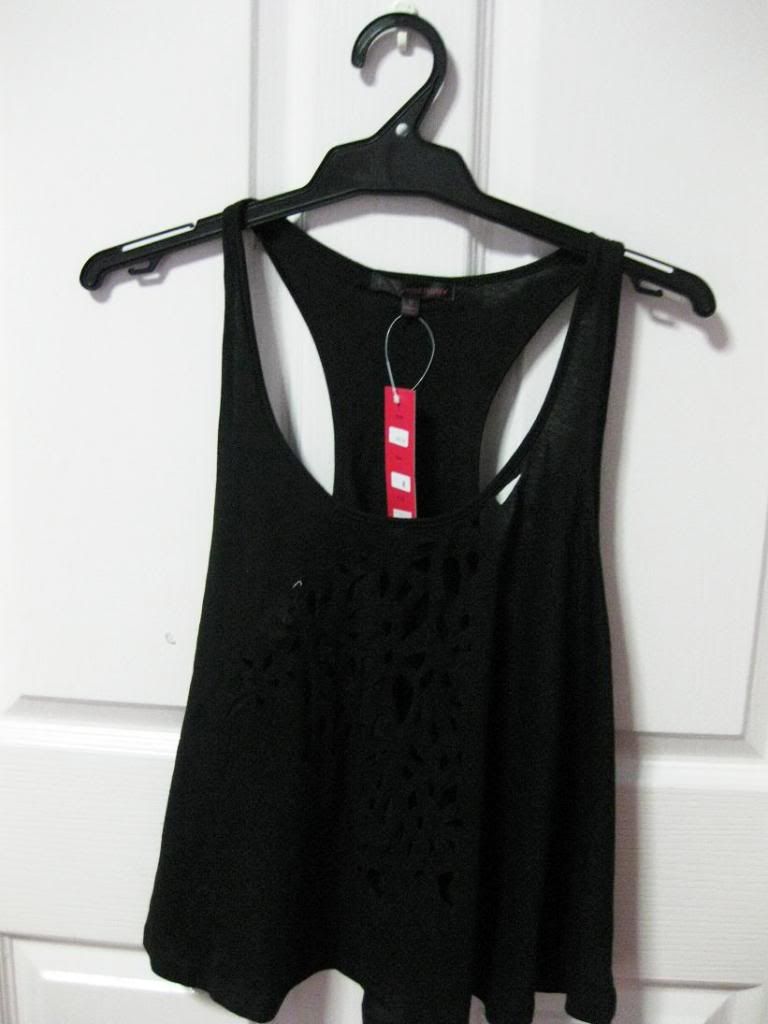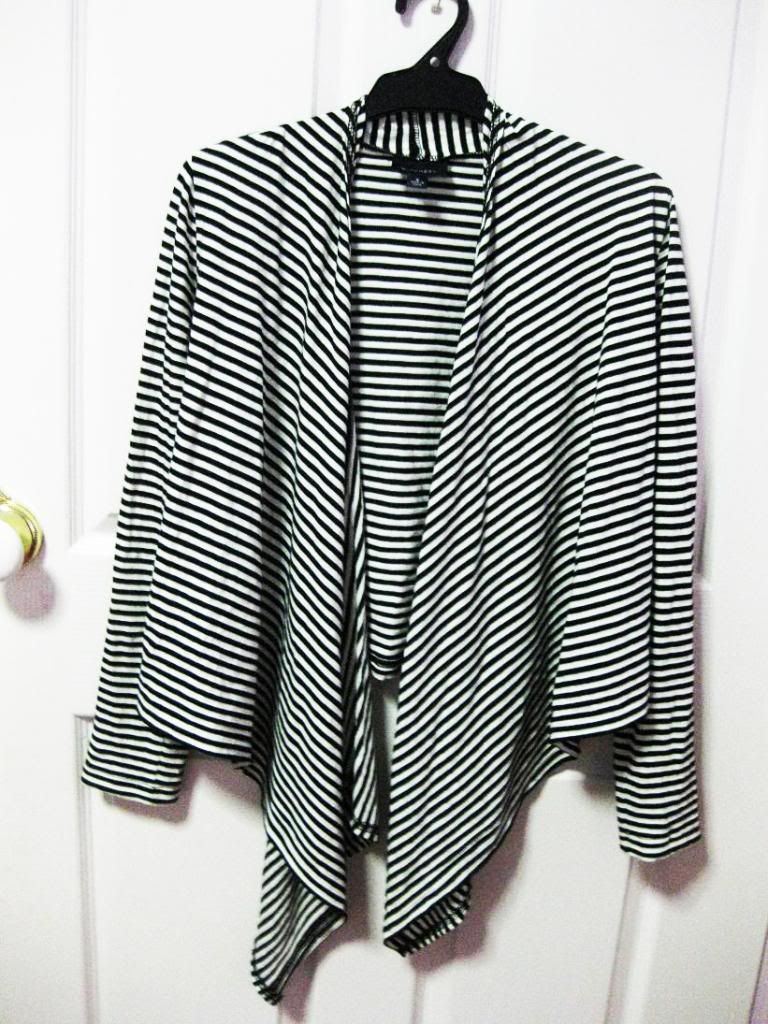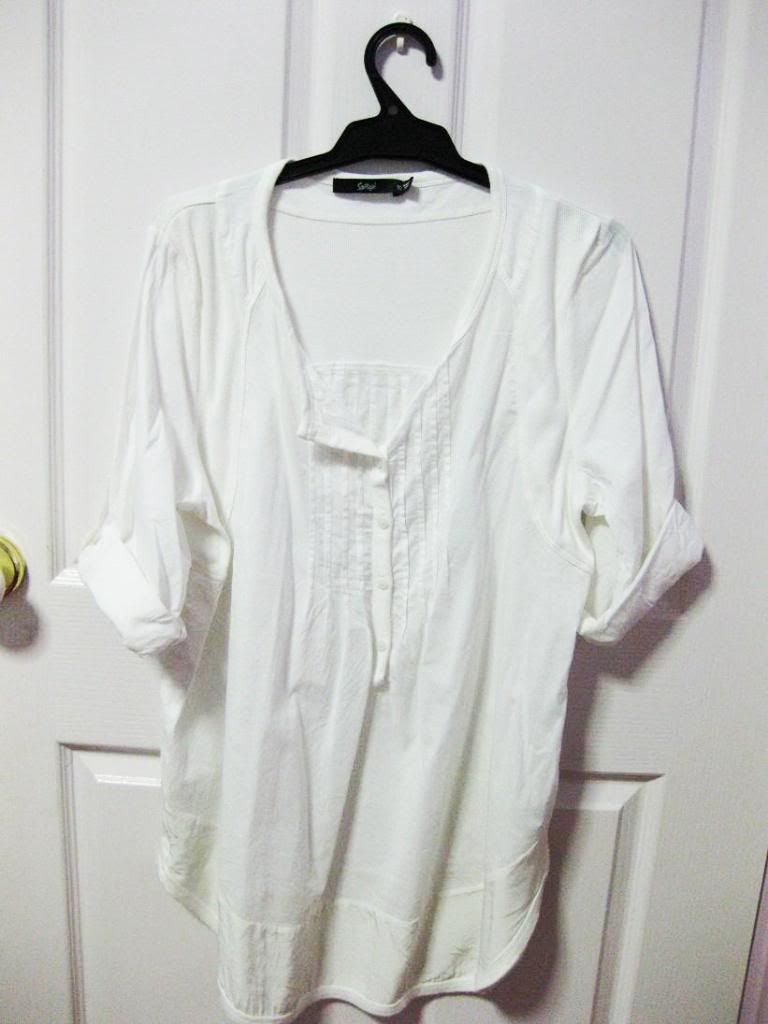 L-R: Top (?), Sportsgirl dress, Anise shall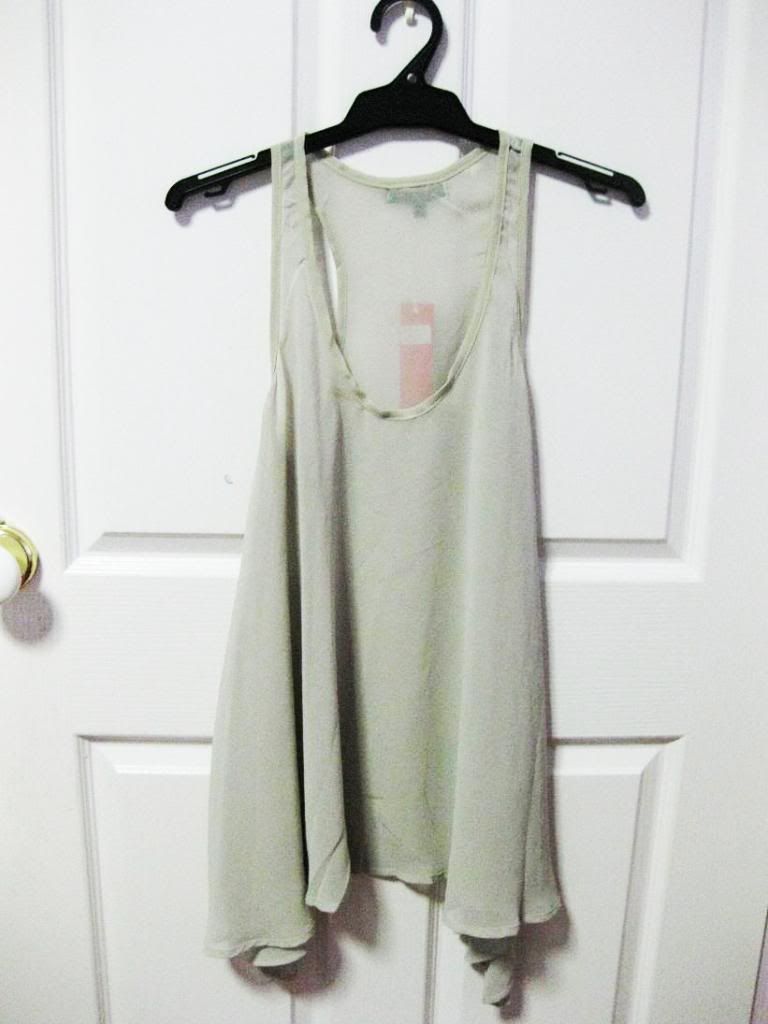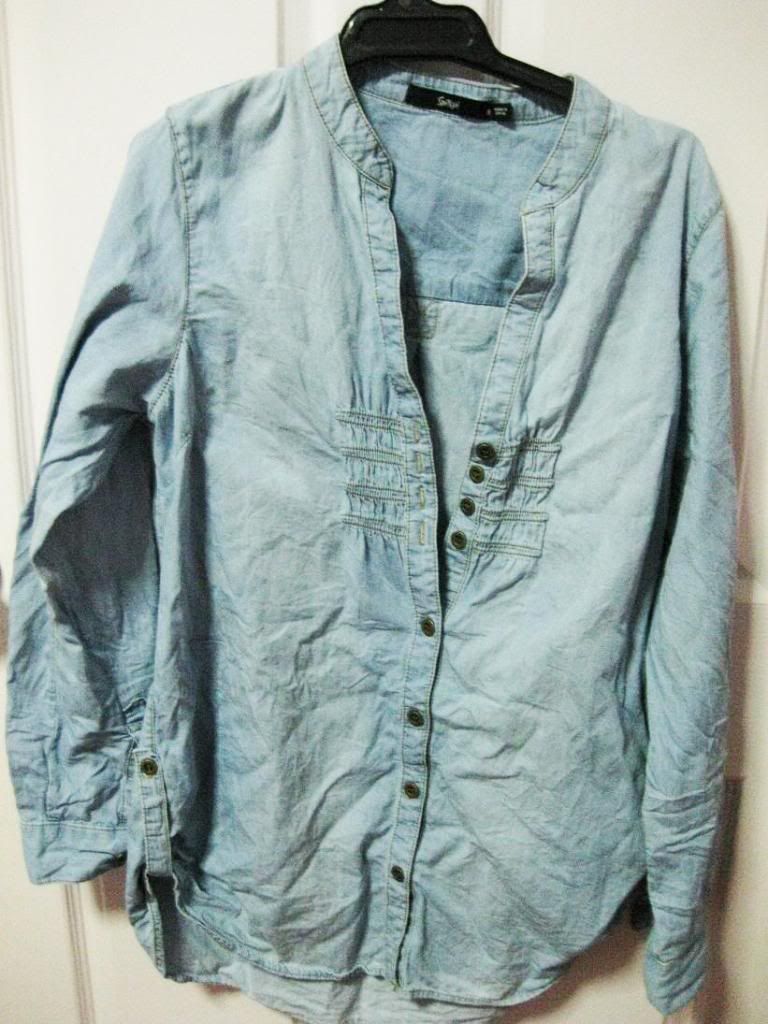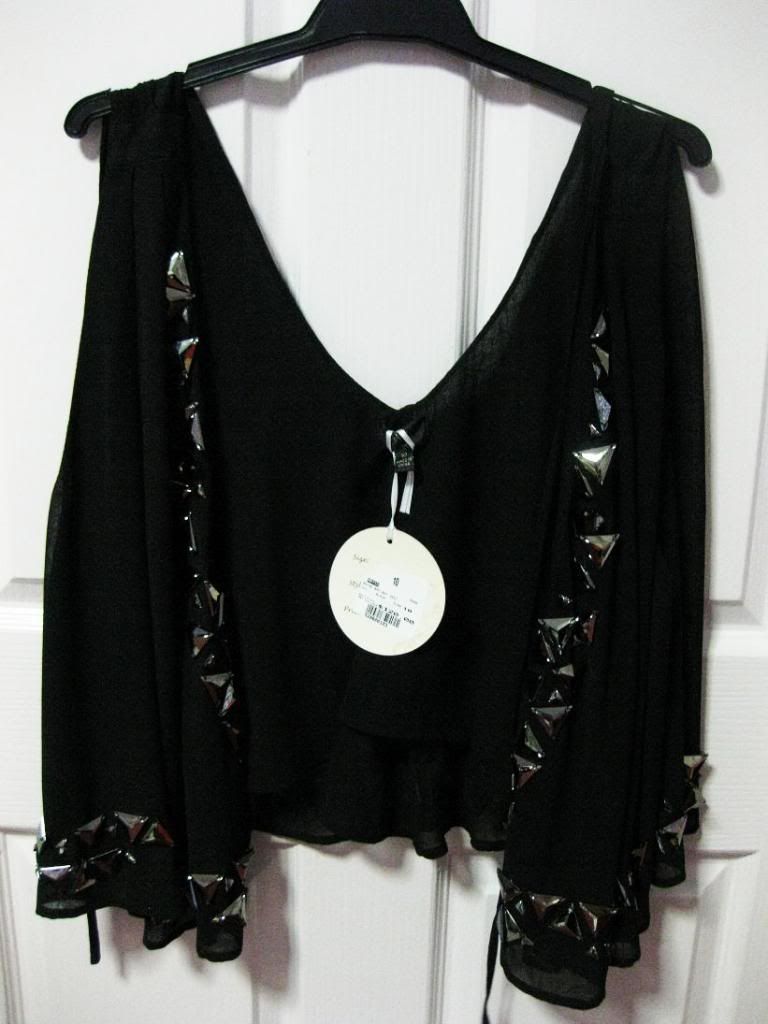 L-R: Bardot Cinderbox jacket, Bardot jumper, Topshop jumper (Incu)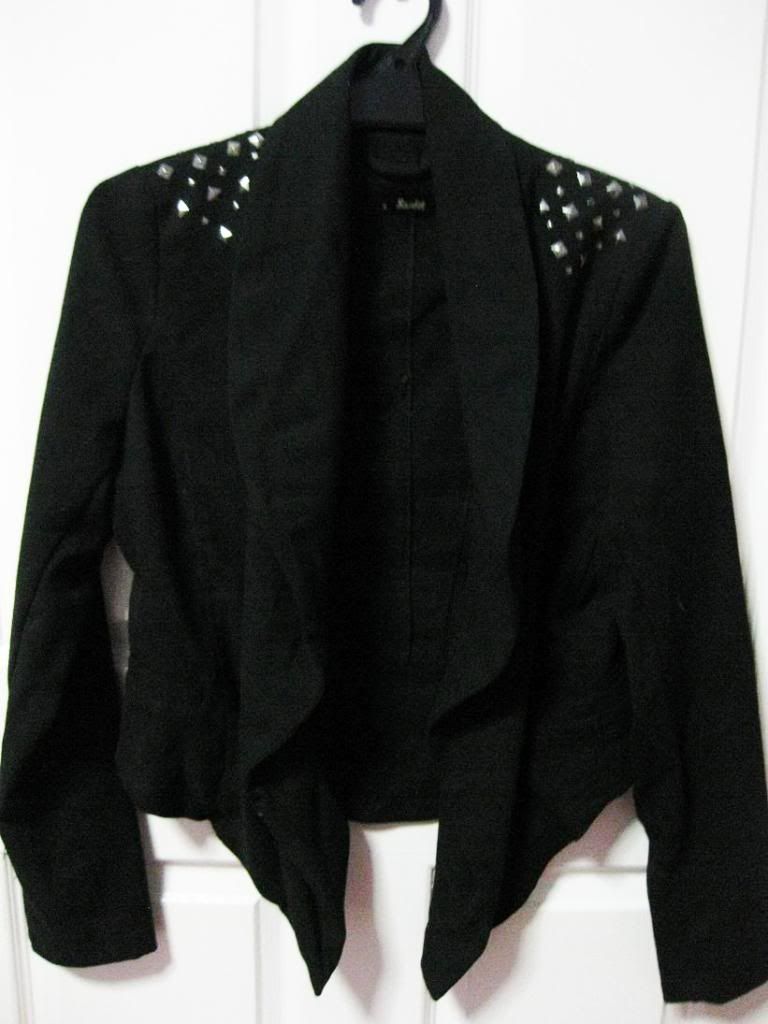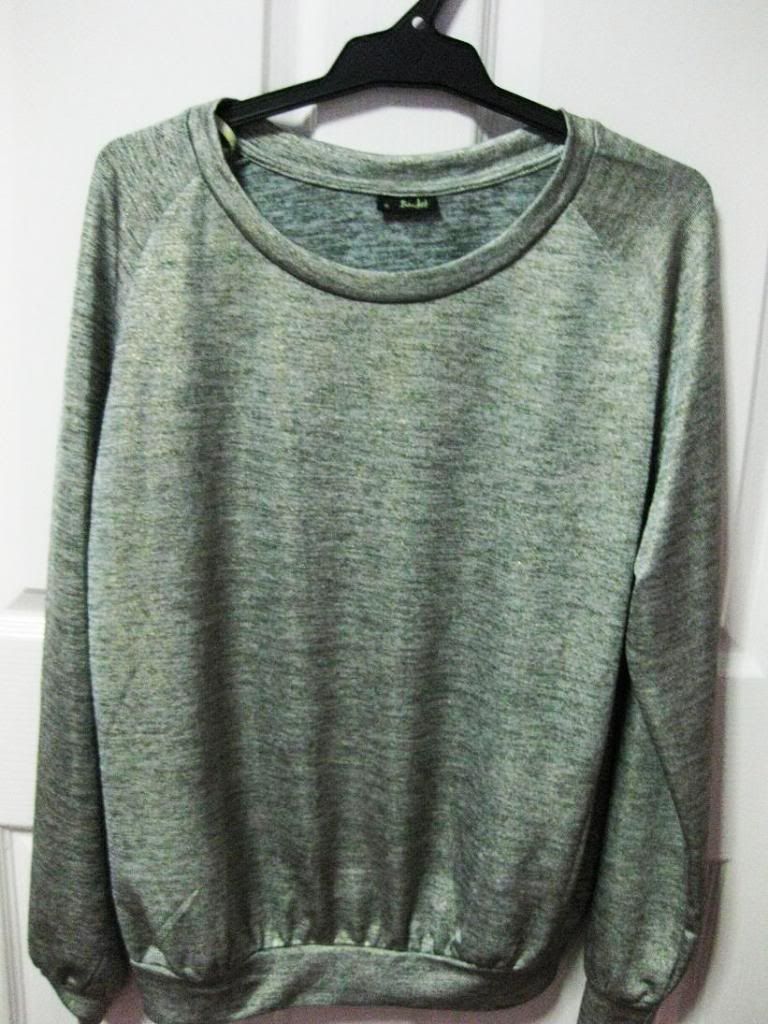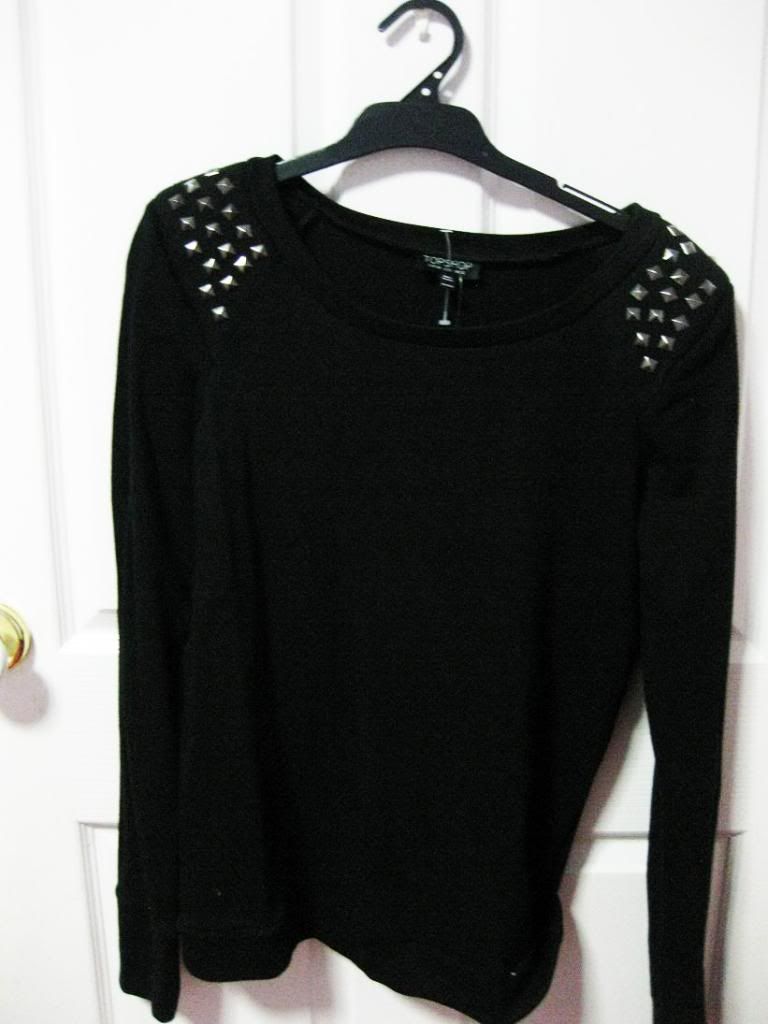 L-R: Sportsgirl top, Minkpink shorts, ASOS top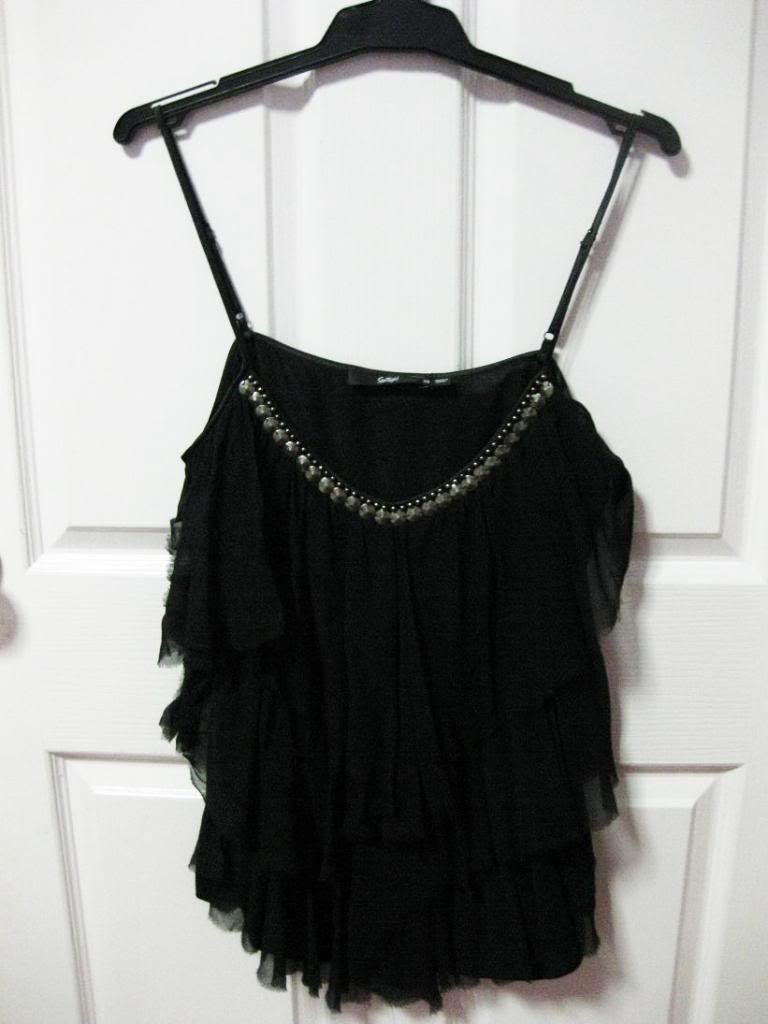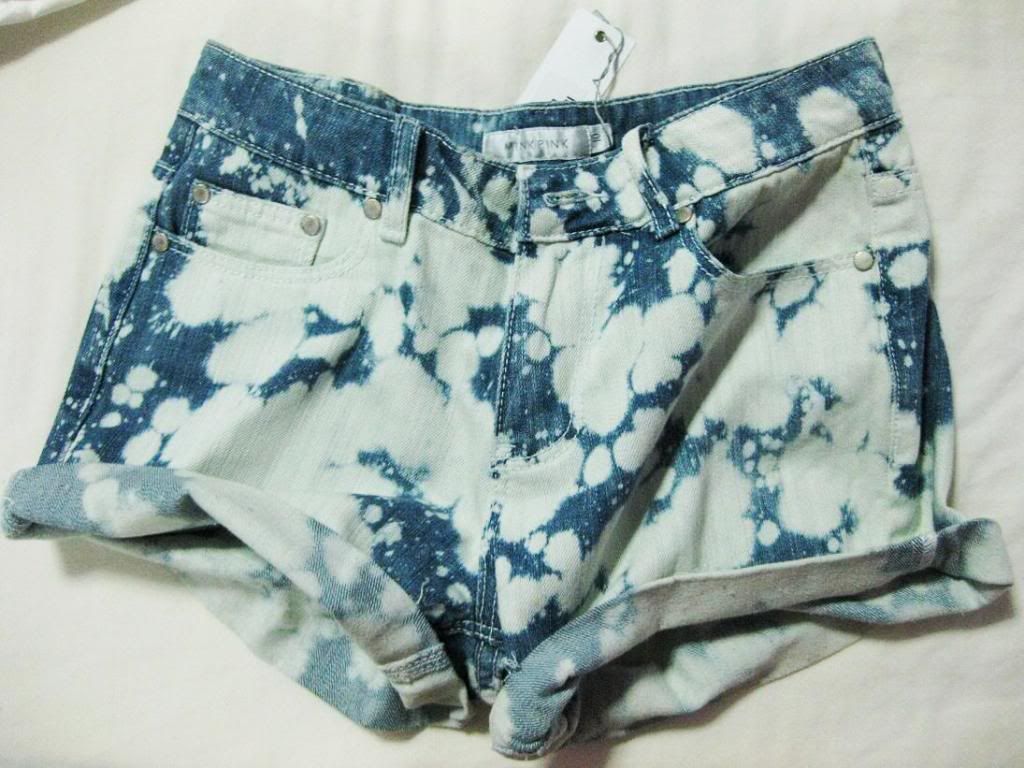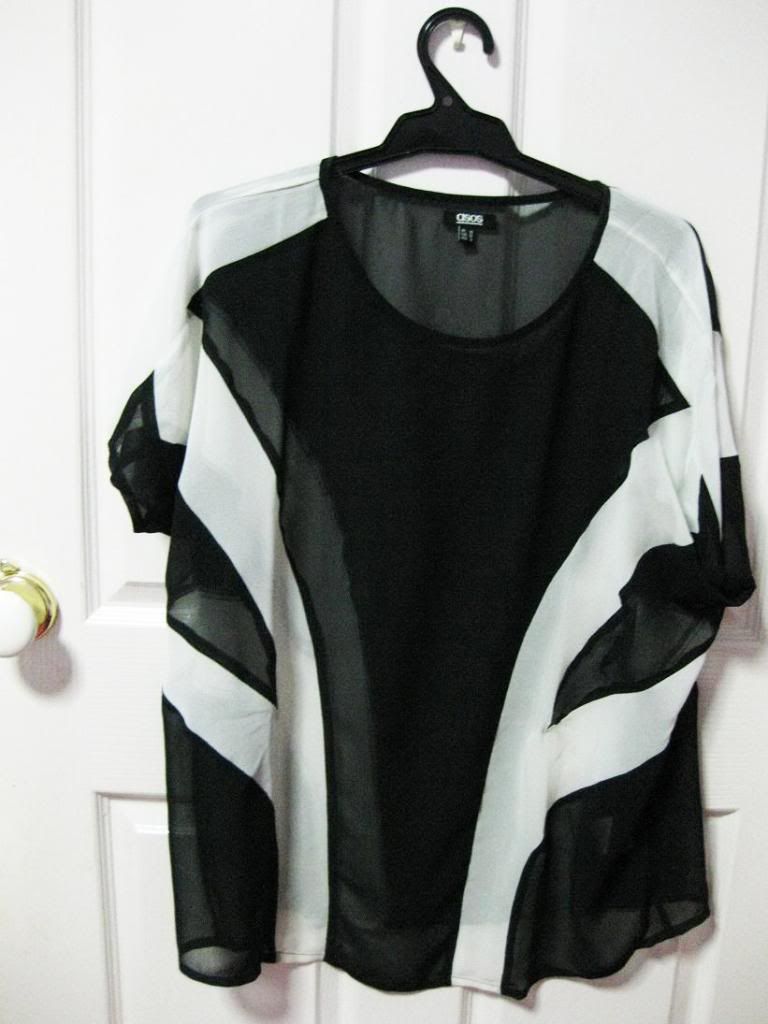 L-R: Kenji crop top, Forever21 fringe vest, Top (??)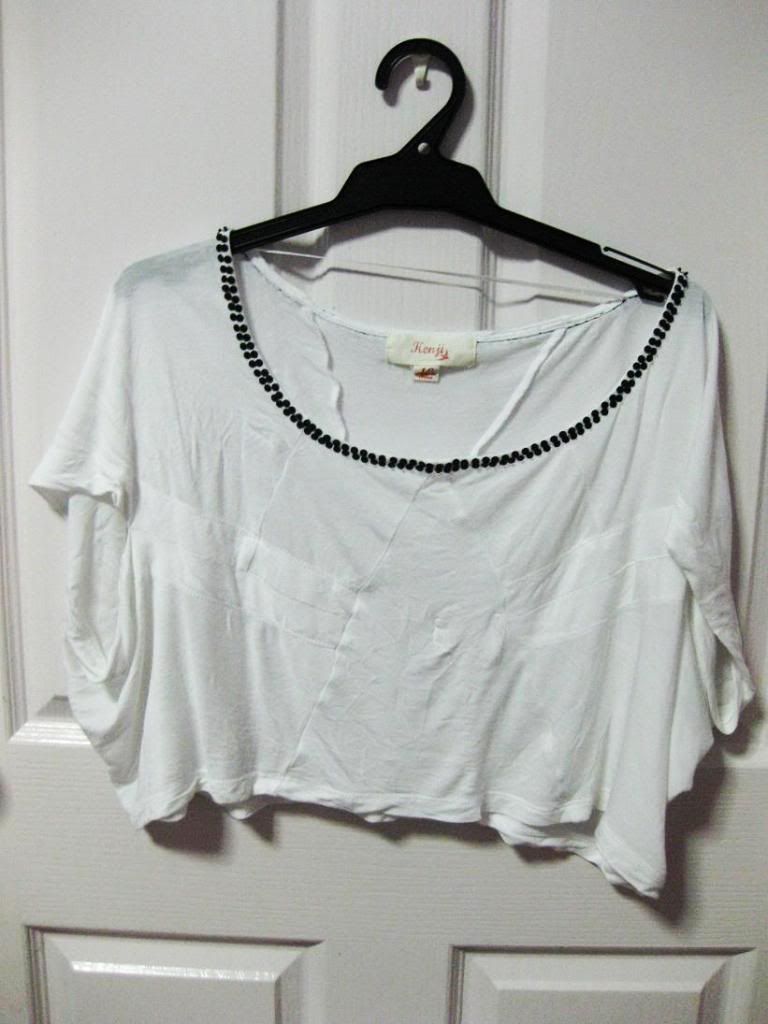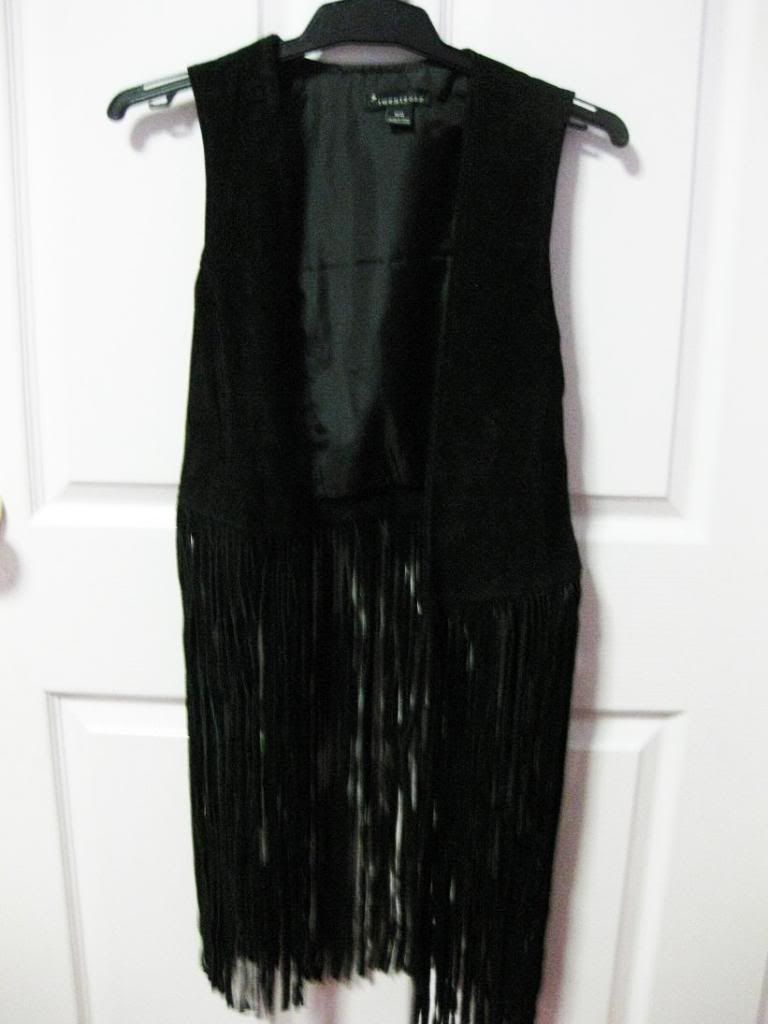 L-R: Bardot jumper, Ladakh shall, Ladakh top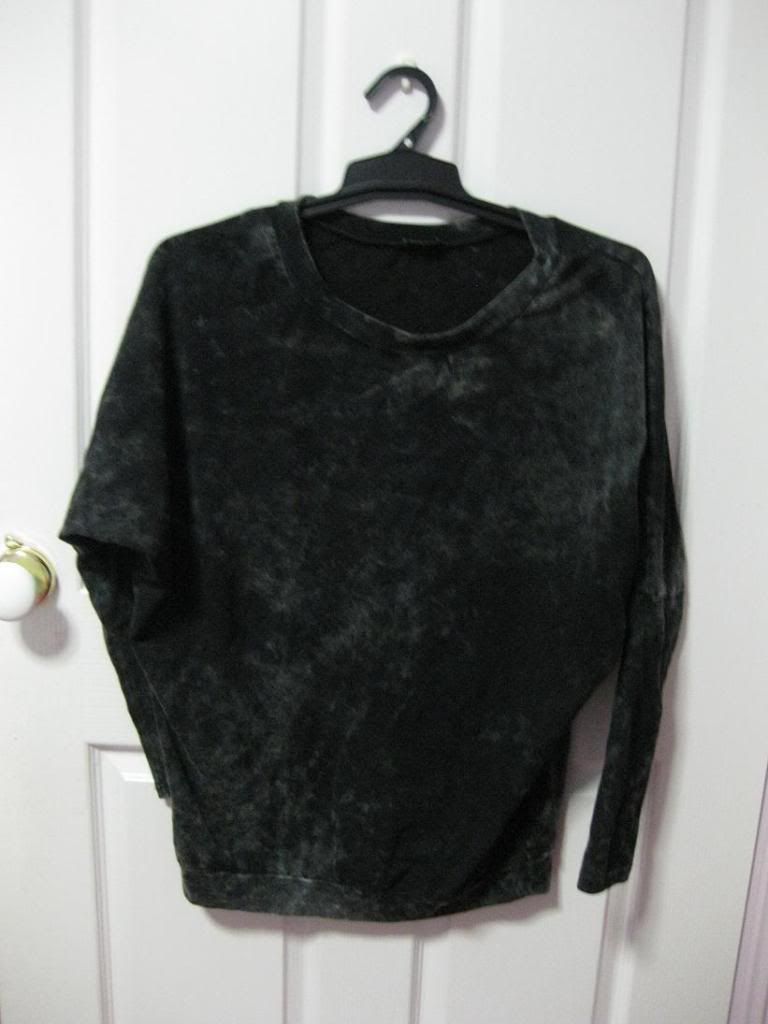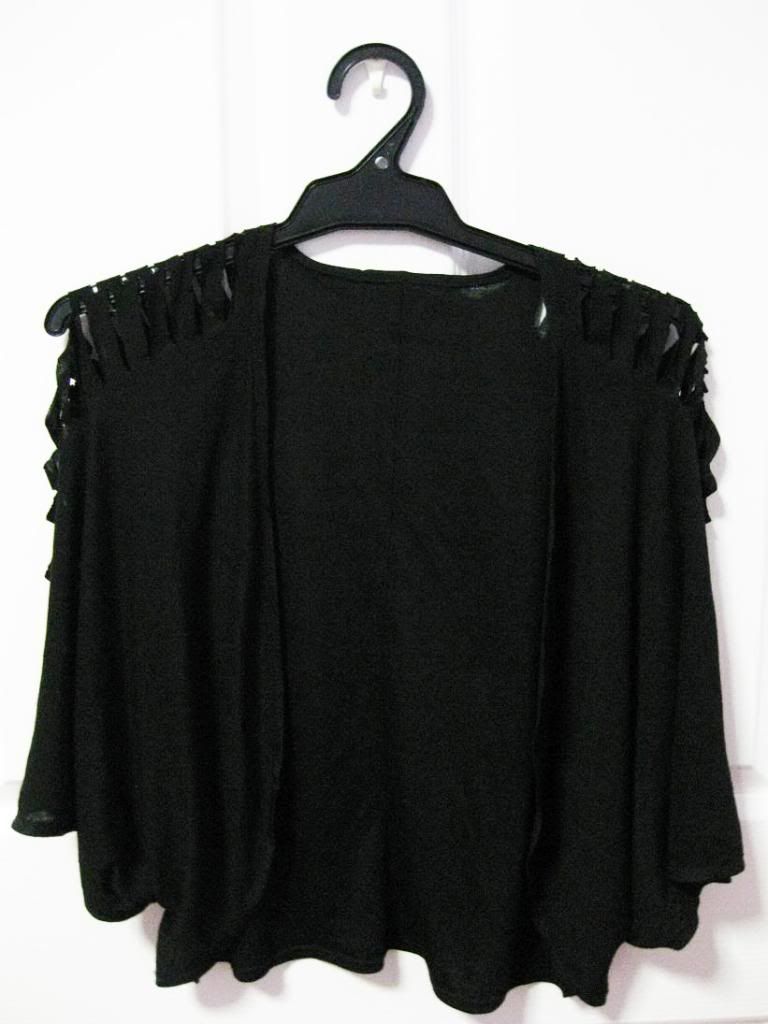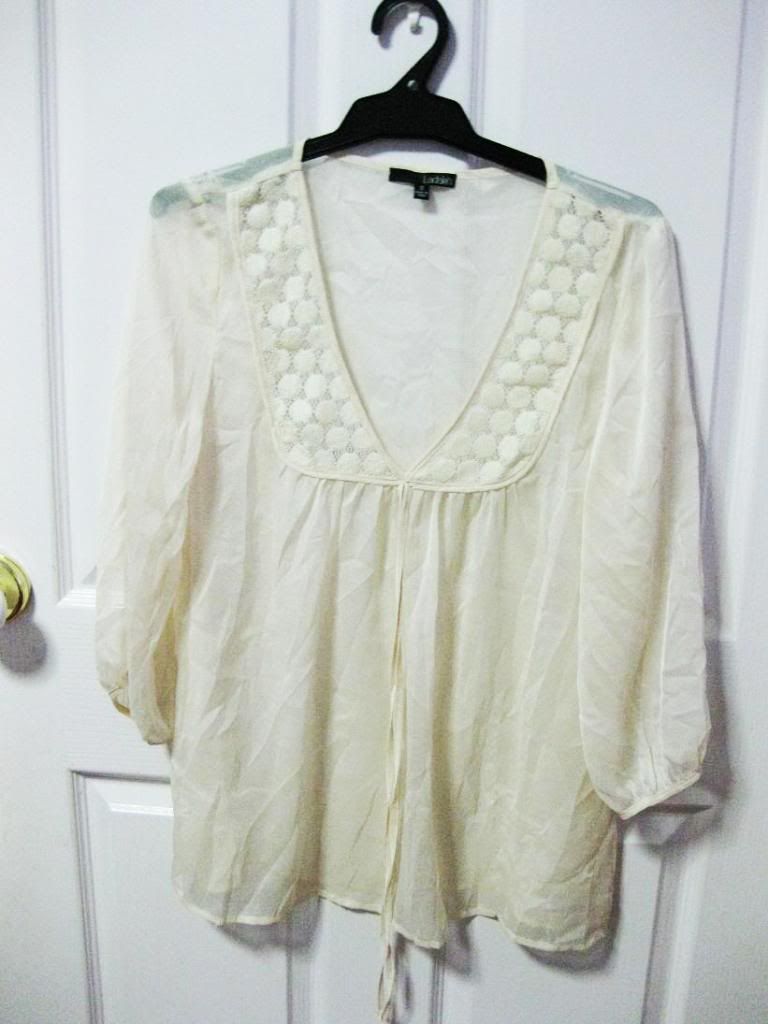 L-R: Ladakh crop jacket, Ladakh crop top, Ladakh top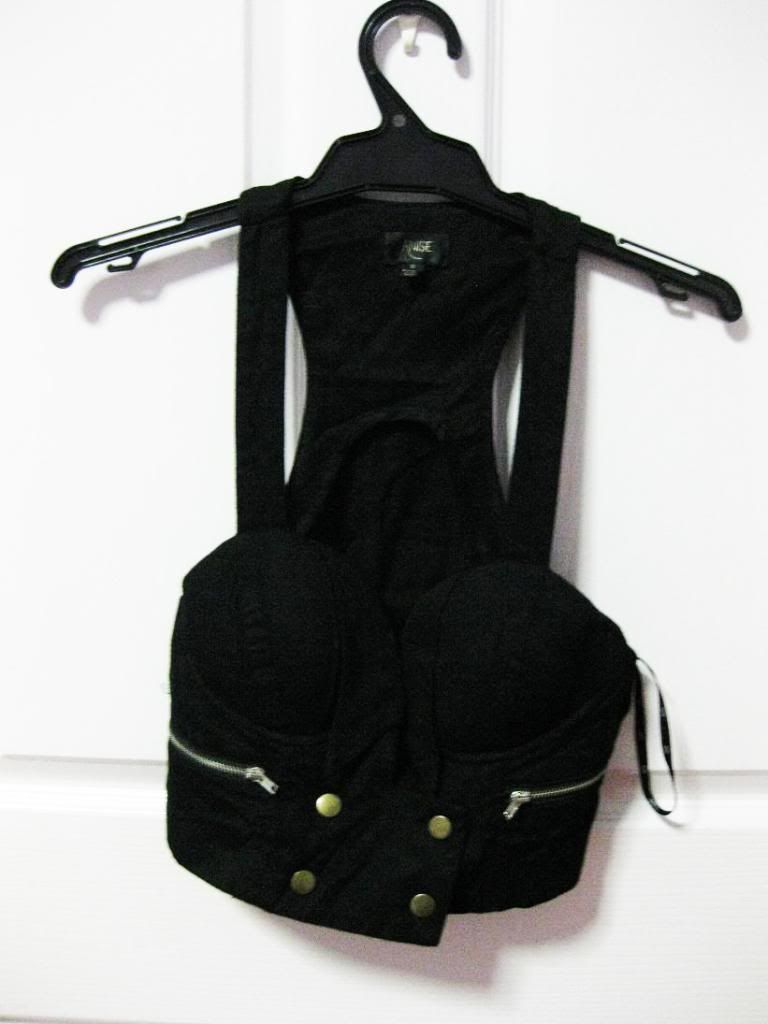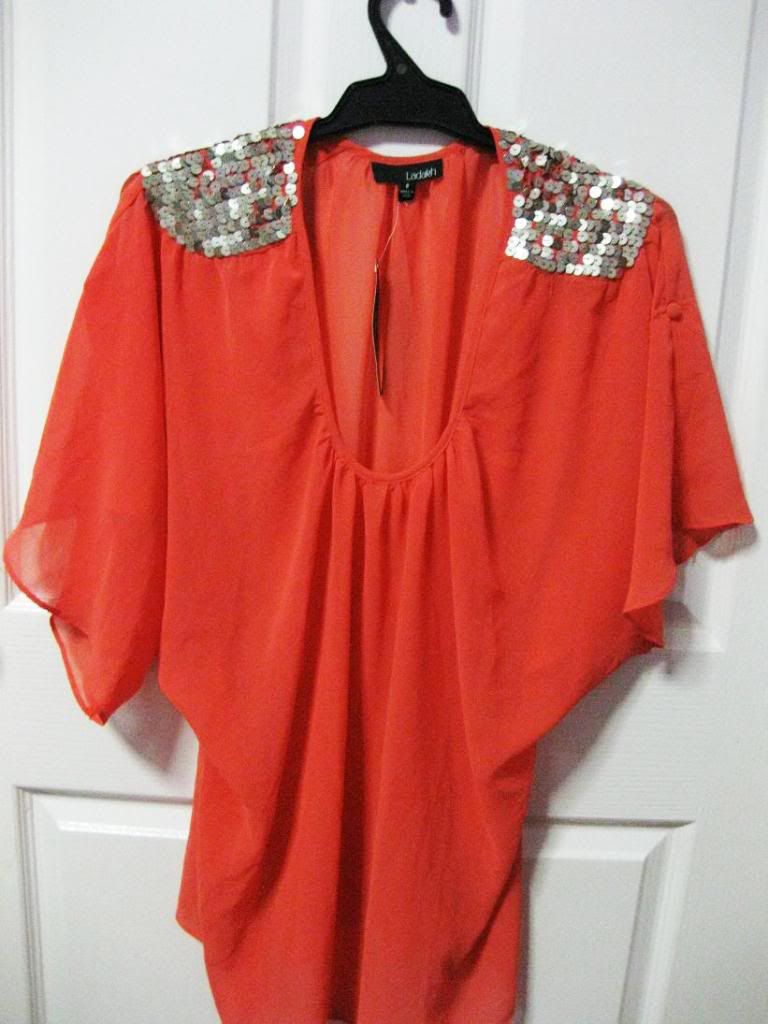 L-R: Ladakh top, Ladakh top, Ladakh jumper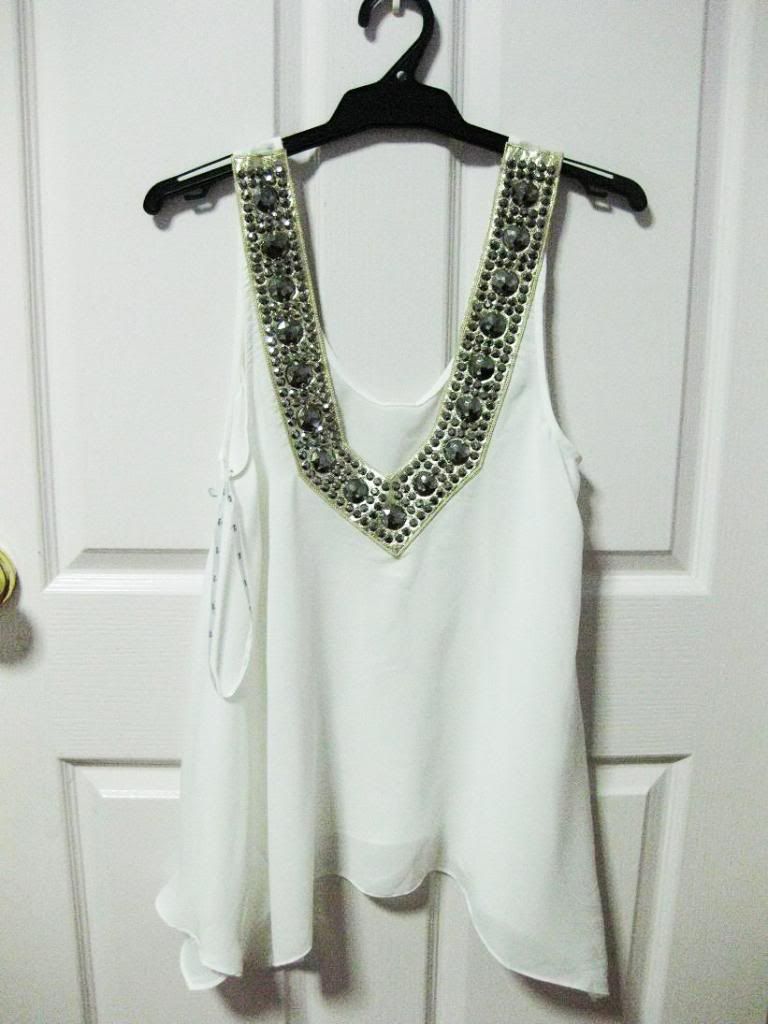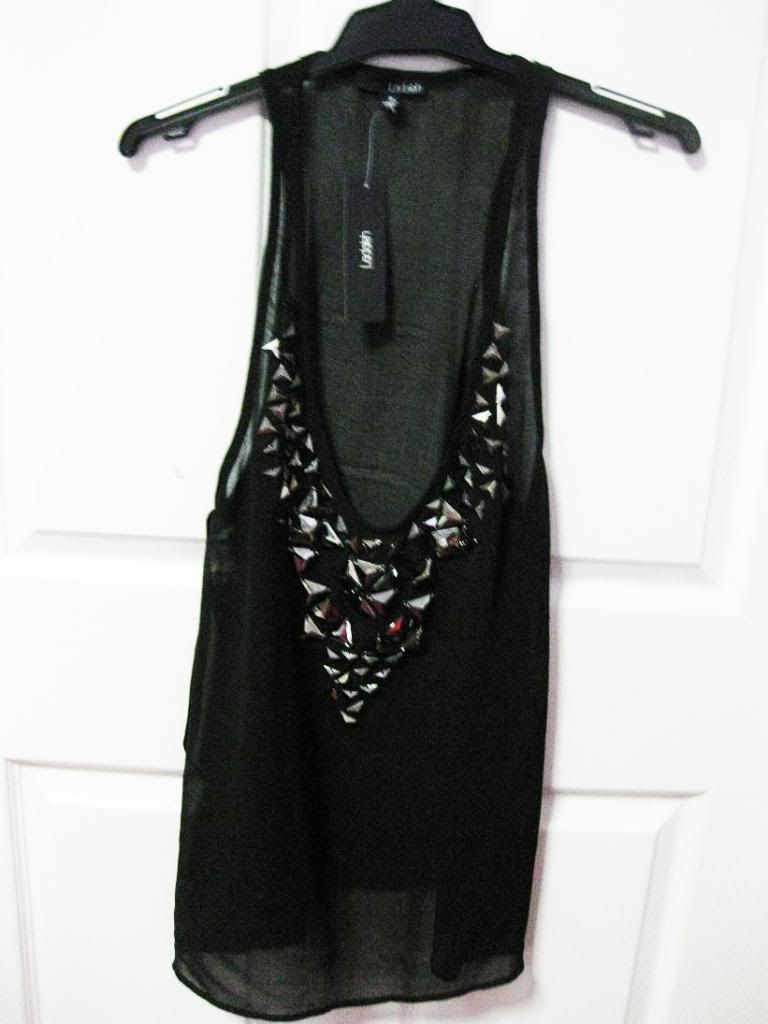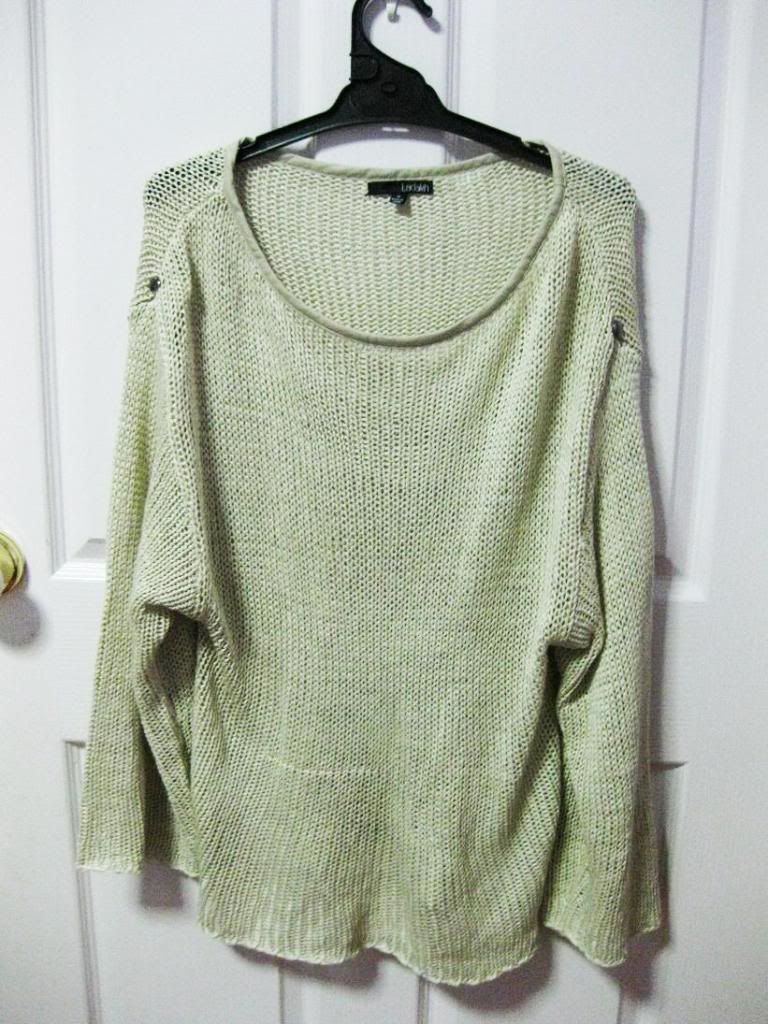 The Ladakh & Anise buys were from the sale. I know I was meant to notify when the next sale was going to be but it was mid-exam time and I had no clue until the morning of the sale by Wendy's morning wake-up call LOL
Now to explain the extensive haul like I said I would.. I did mention that the boyf had a lucky turn at roulette, he managed to score himself enough for the home entertainment system he'd been wanting and a shopping spree for his girlf :) I don't remember exactly which items of clothing were from the spree but I can tell you that I was given a limit to spend within a 1 day span and it was a lot more stressful then it was bliss! The bliss only set in when the shopping bags arrived home but my conscience was still weak, I had myself a shopping hangover the next day even though I knew most things were courtesy of a Star City cheque haha. I'm satisfied though, the shoes really put the icing on the cake and to my Paulfish - this Christmas, next Valentines, Anniversary, Birthday.. whatever the occasion.. I would not be able to accept another gift from you. I would like a card though.... actually write me a nice letter.. LOL
My amateur nail art isn't coming far along, I realized while doing Fiona's nails the other day- I do not have steady hands! I was trembling with the deco pens and kept ruining the nails :( but it felt good to have a nice girly day of shopping and nails. I did the leopard print on Tammy using Great Barrier Beige, V and Black LA colours art pen, blue/black on Fiona using For Audrey & Black LA colours art pen and the white/black on myself using Liquid Leather and White on white ..yes, that last hand with the ugly wrinkly fingers are mine :(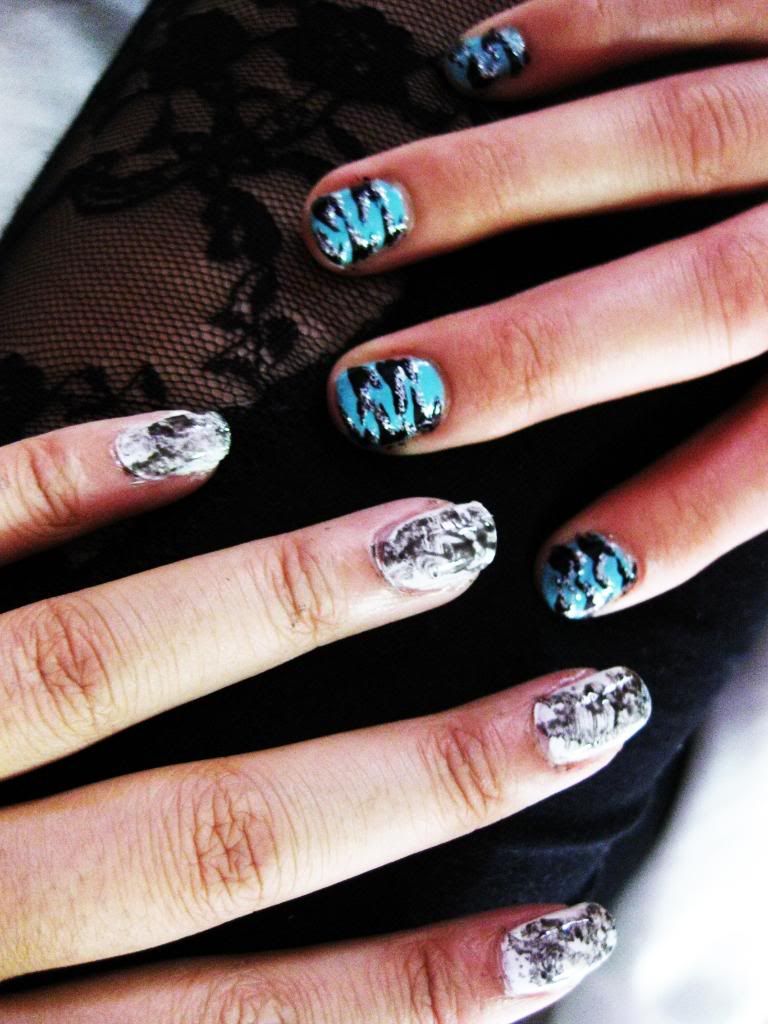 Phew, done and done.