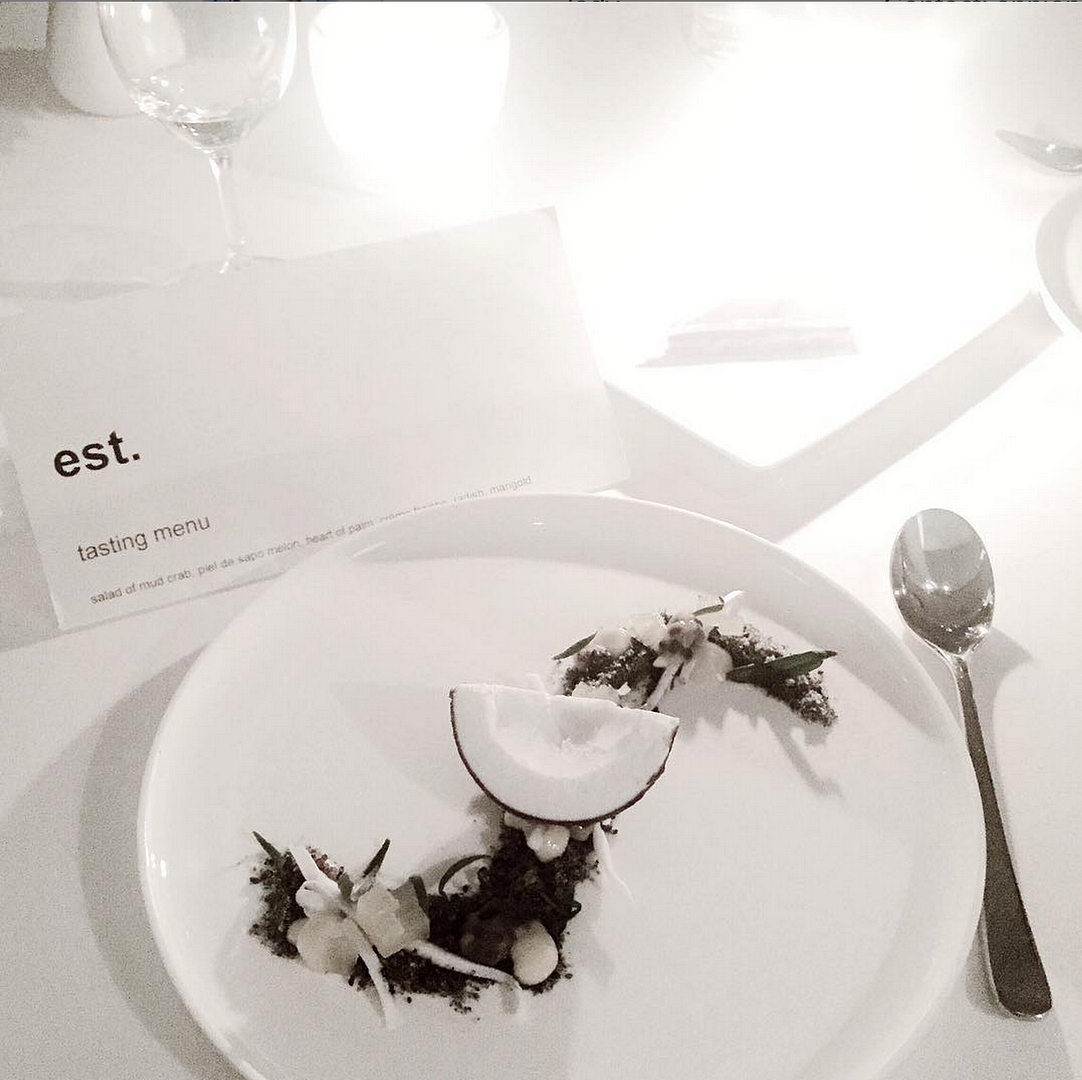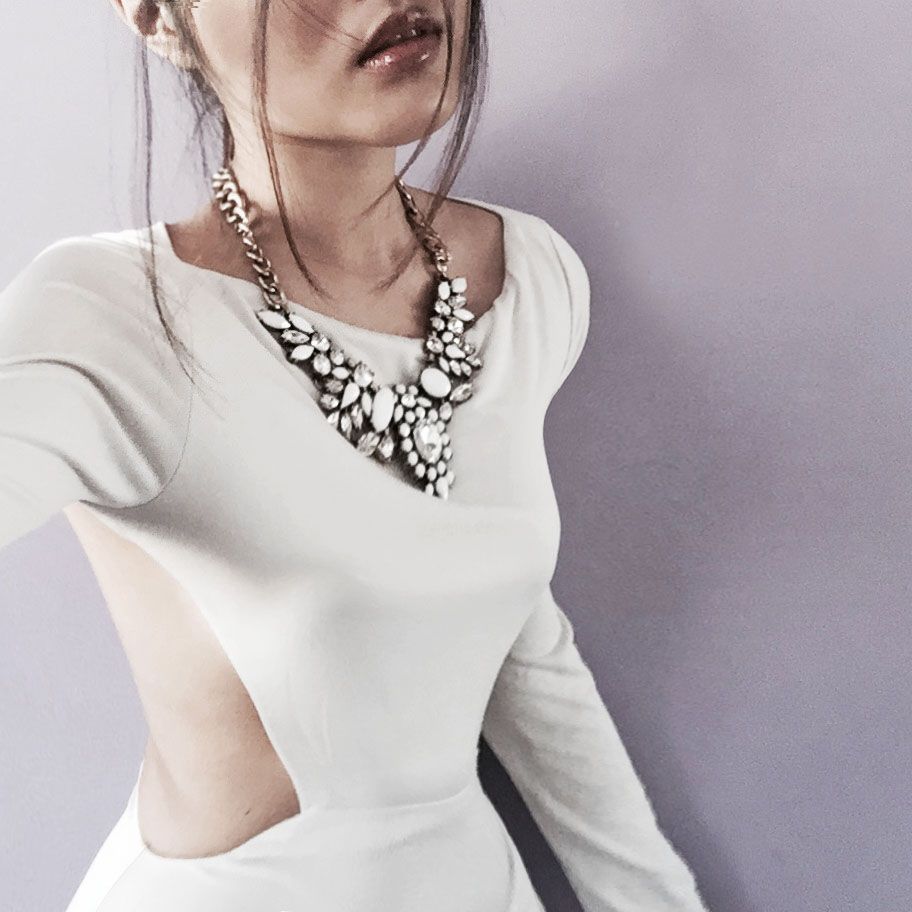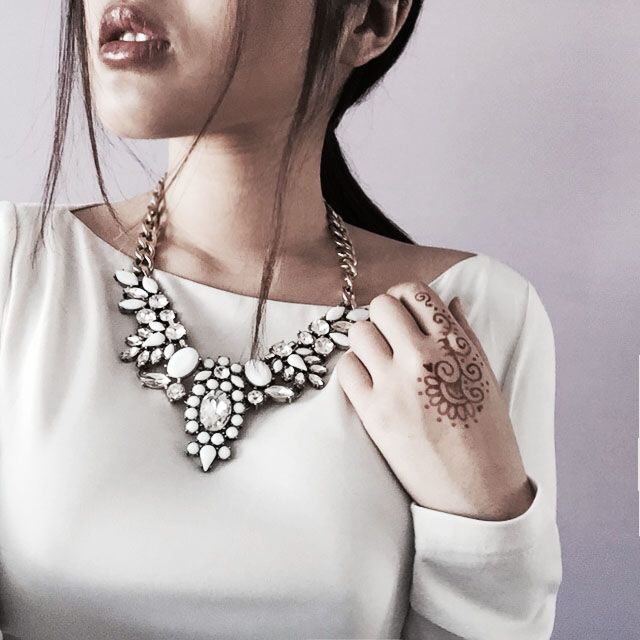 Snow White Statement Necklace but Happiness Boutique, Dress by Bianca Gomez, Candle and Diffuser by Circa Home and Dinner at Est. courtesy of Yumtable
Just before the Antartic Vortex hit Sydney, I was lucky enough to enjoy a beautiful dinner at the revered Est. restaurant by Peter Doyle thanks to Yumtable.
YumTable
YumTable is a great website/app for making restaurant reservations at your favourite dining spots with the convenience of a few clicks on your phone and a discount to your meal!
It was my first time (and definitely not last time) using YumTable and it was so incredibly easy to use! I basically searched for restaurants by post code, dining type (breakfast, lunch or dinner) and date and was given a list of recommended restaurants each with a star rating to assist me in narrowing down my options.
After scrolling down my options, I made the decision of dining at Est. and booked a table according to my preferred booking time and party size and it was easy as 1, 2, 3!
Dinner at Est.
The Tasting Menu featured a seven course degustation, one of the most well balanced menus I've tasted.
Course 1: Salad of mud crab, piel de sapo melon, creme fraiche, radish, shellfish essence, marigold
This was a light, refreshing, slightly savoury and slightly sweet dish that dances on the palette. A wonderful way to start a degustaton.
Course 2 (option 1): Duck foie gras, almond crumble, grapes, fennel, celery, apple balsamic
The almond crumble sprinked on the duck foie gras gave this dish an amazing texture! I've always had foie gras with bread but you could very well eat this dish on it's own without overwhelming the taste buds. There was a hint of citrus from the apple balsamic and a hint of sweetness from the grapes, another perfect dish.
Course 2 (option 2): Scampi tartare, oscietra caviar, roast chicken dashi, fried leek, chive oil
I can't pick whether the duck foie gras or the scampi tartare was my favourite, both amazing dishes! If you're not one for foie gras, you won't be disappointed with the silky, melt in your mouth tartare.
Course 3: Grilled scallops, bone marrow, pickled onion, potato wafer, parsley, shallot puree
A well seasoned and enjoyable dish but it was missing a bit of a wow factor. I think Ume definitely beats Est. in the scallops department.
Course 4: Murray cod fillet, shaved abalone, snow peas, black fungi, ginger - green shallott vinaigrette
This is Peter Doyle's signature dish. The cod was cooked to perfection, it was a delicious and delicate dish. This is a very asian inspired dish and kind of reminded me of mum's home cooking (I'm a bit biased when I say this but mum does cook up a mean ginger/lemon grass cod!)
Course 5: Juniper crusted venison saddle, quince puree, purple carrots, boudin noir
This was highly recommended to me by our lovely waitress for the evening. She mentioned it was her favourite dish and I just had to try it. The meat is cooked quite rare (which I love!) but it was a beautiful silky, marble texture and went so well with the quince puree. Again, a perfectly balanced dish with dashes of savoury, sweet and citrus.
Course 6: Vanilla cream, apple sorbet, shortbread
This was an apple pie with a twist! The apple sorbet was tangy but not too sour, it married perfectly with the rich vanilla cream and the crunchy texture of the shortbread crumbs, yum!
Course 7: Coconut sorbet, black sesame, passionfruit curd, pineapple, coconut caramel, tarragon
This tasted as good as it looked! The coconut piece is made entirely out of coconut sorbet and chocolate so it was all edible and it went so well with the black sesame, pineapple and coconut caramel. Sometimes the passionfruit curd was a bit overwhelming, a little less of that would of made the perfect dish but overall I was very pleased with my dessert (and I'm a huge dessert nazi!!)
The night went very smoothly, what a perfect evening! Thank you YumTable and Merivale for a beautiful dinner at Est. A highly recommended degustation for those that are into perfectly balanced meals!
THIS BLOG POST WAS BROUGHT TO YOU BY: