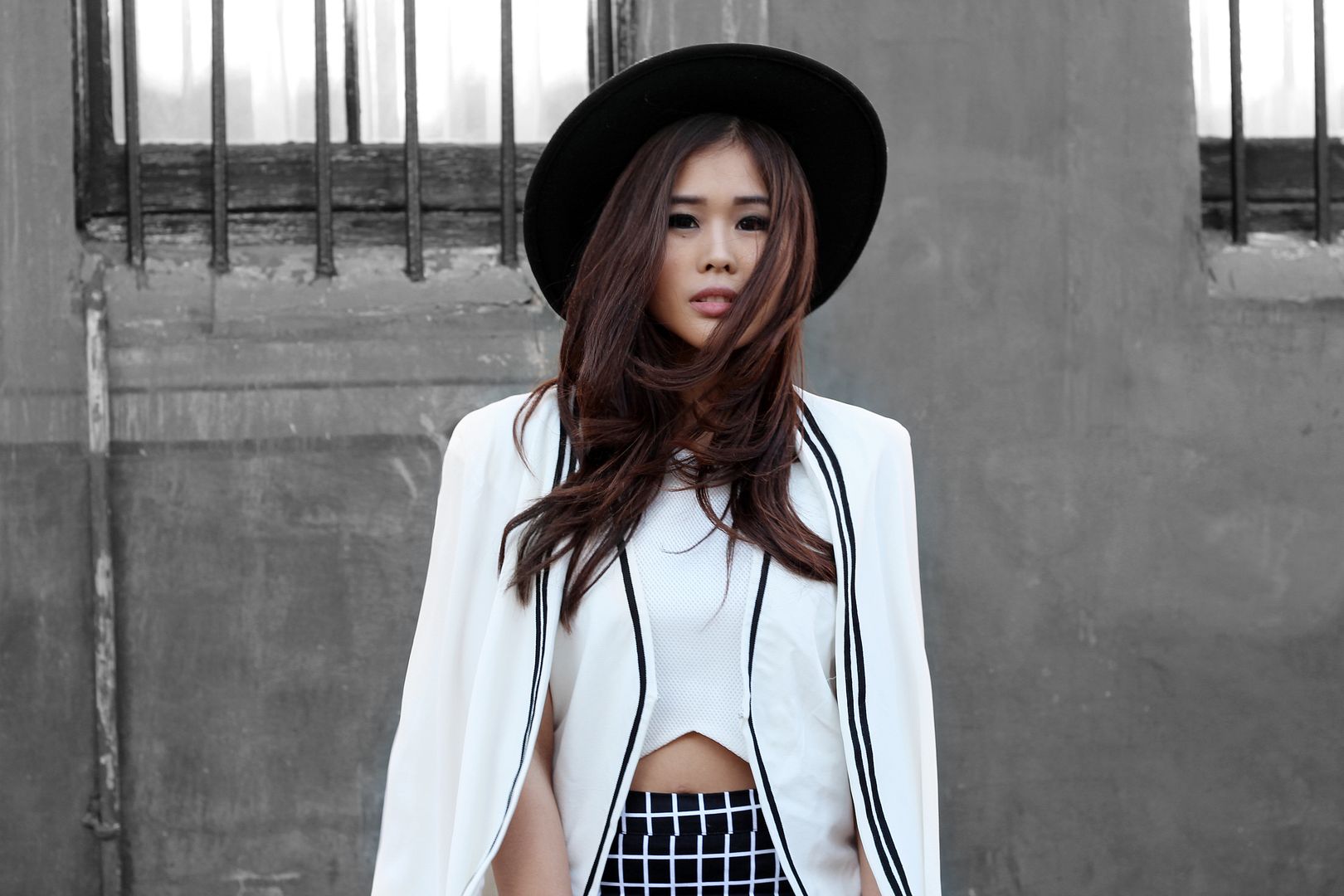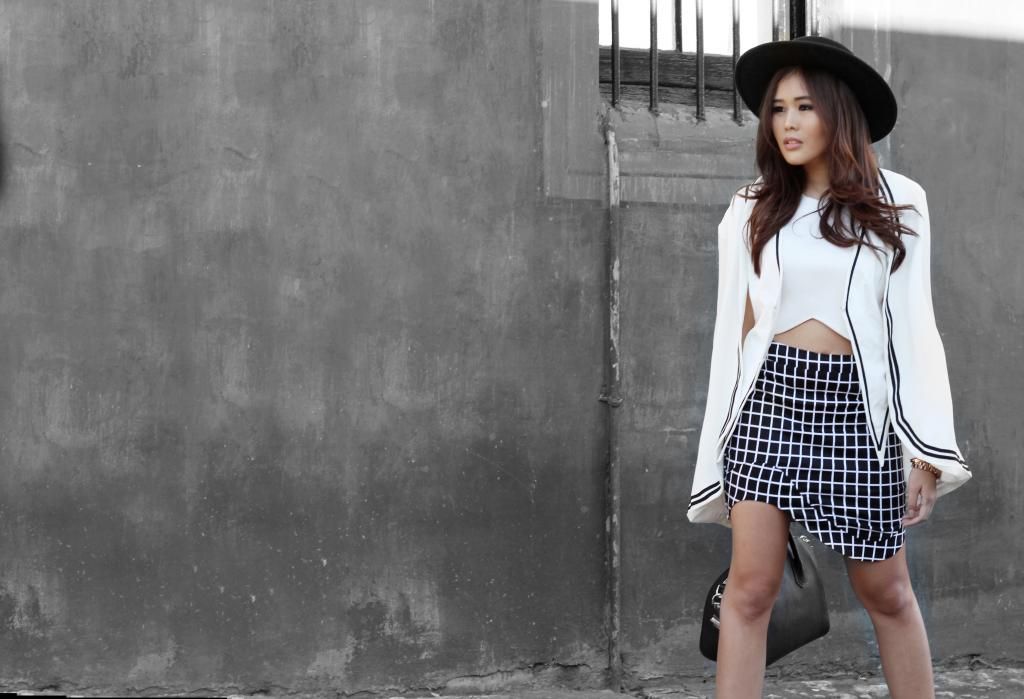 Outfit by Blushop Clothing, Givenchy Antigona Bag from Reebonz, Hat from Lack of Color // Photos by Tito-licious
The Outfit
It's going to take a lot more than the rampant wind to steer me away from white crop tops and checkered skirts! I've been in a bit of a monochrome groove lately, mainly because black and white separates are so easy to mix and match but it can be quite hard to make a monochrome outfit POP on camera (and you know anniepop is all about the pop!) which is why shape and print is key. The asymmetric hem of the
Blushop Checkered Skirt i
s a nice twist on a classic grid print. Team it with a cropped top or even a plain tee and you're ready for brunch ;) to see more affordable tops, bottoms and dresses make your way to
Blushop Clothing by clicking here.
The Bag
I could never get sick of the Givenchy Antigona. If you're like me and you can't get this bag out of your mind, get your own by s
igning up to Reebonz
or visiting their concept store in Sydney's CBD:
G1/570 George St,
Sydney NSW 2000
Also if you have a designer bag that you need to sell, sell it on Reebonz any time between now to the 20th of July and receive a lovely payout of 80%! Sign up here to find out more.
THIS BLOG POST WAS BROUGHT TO YOU BY: