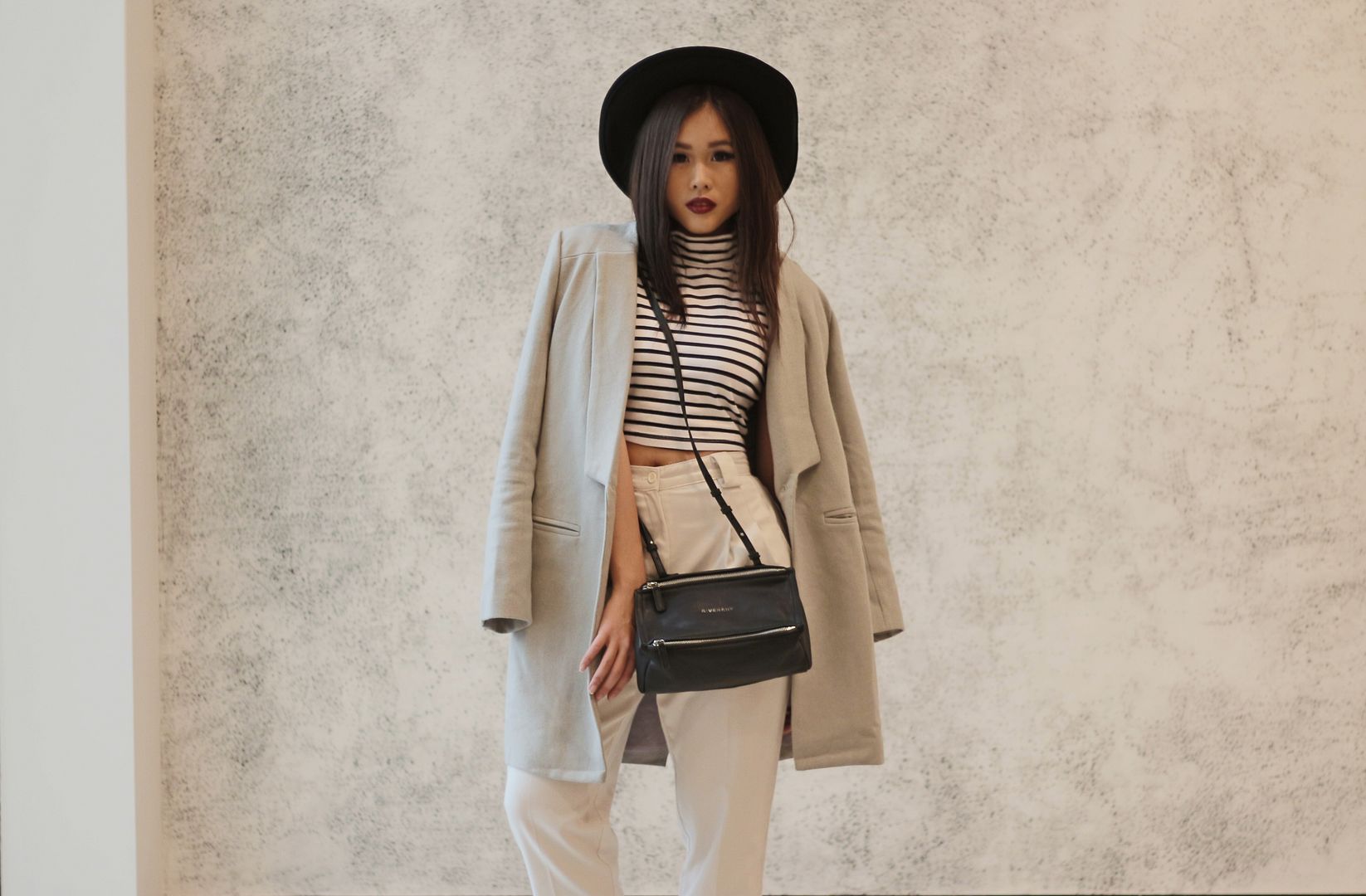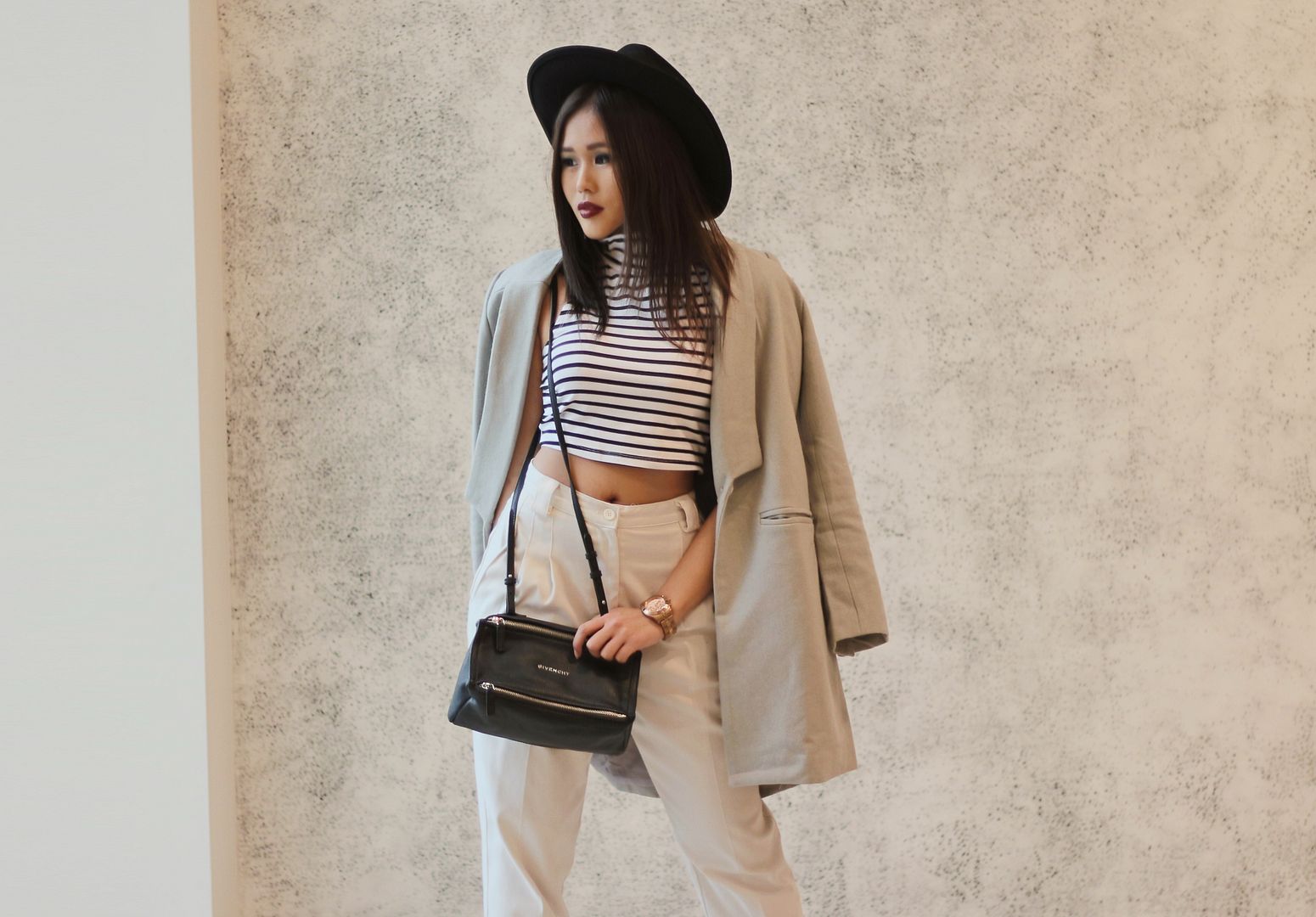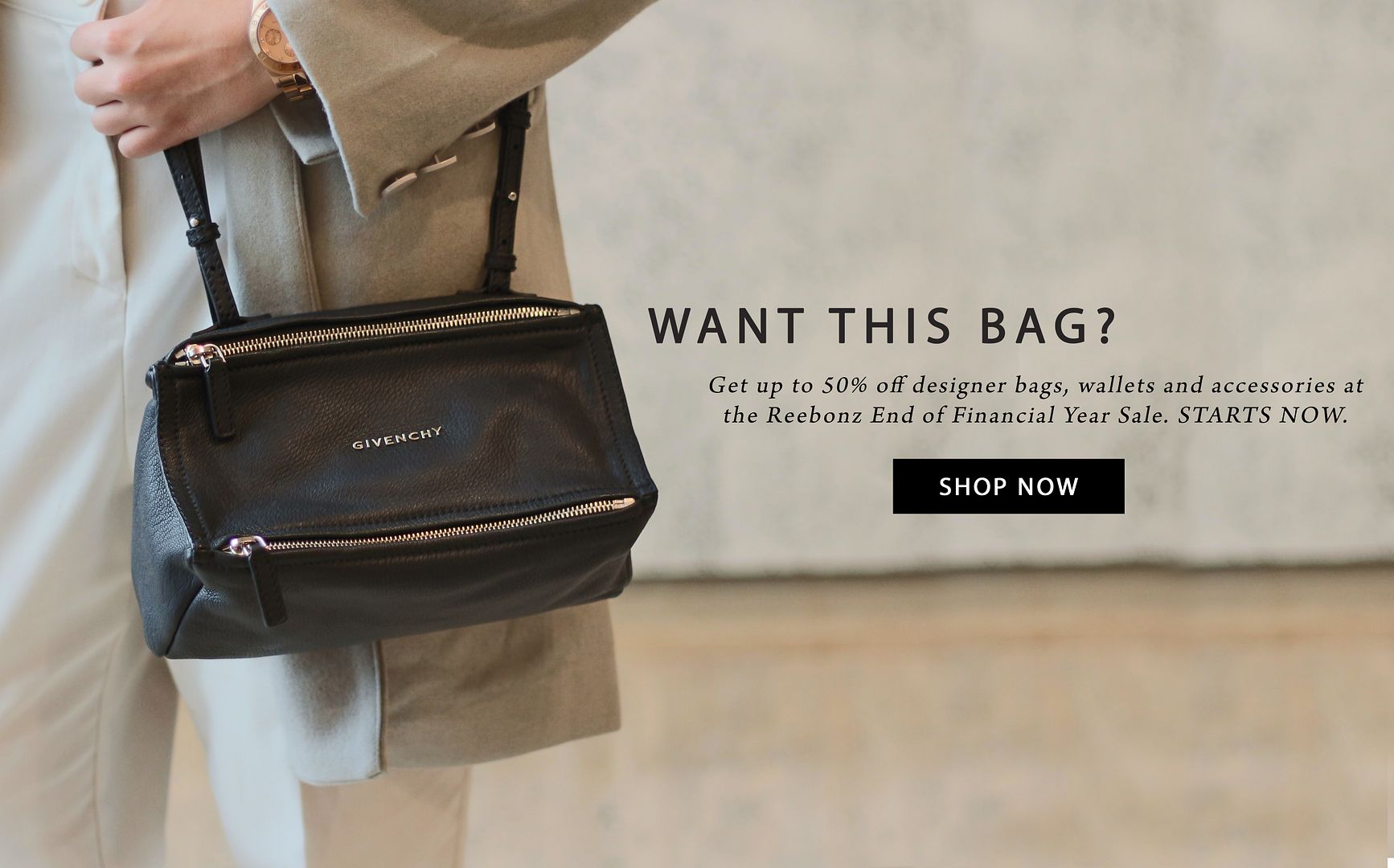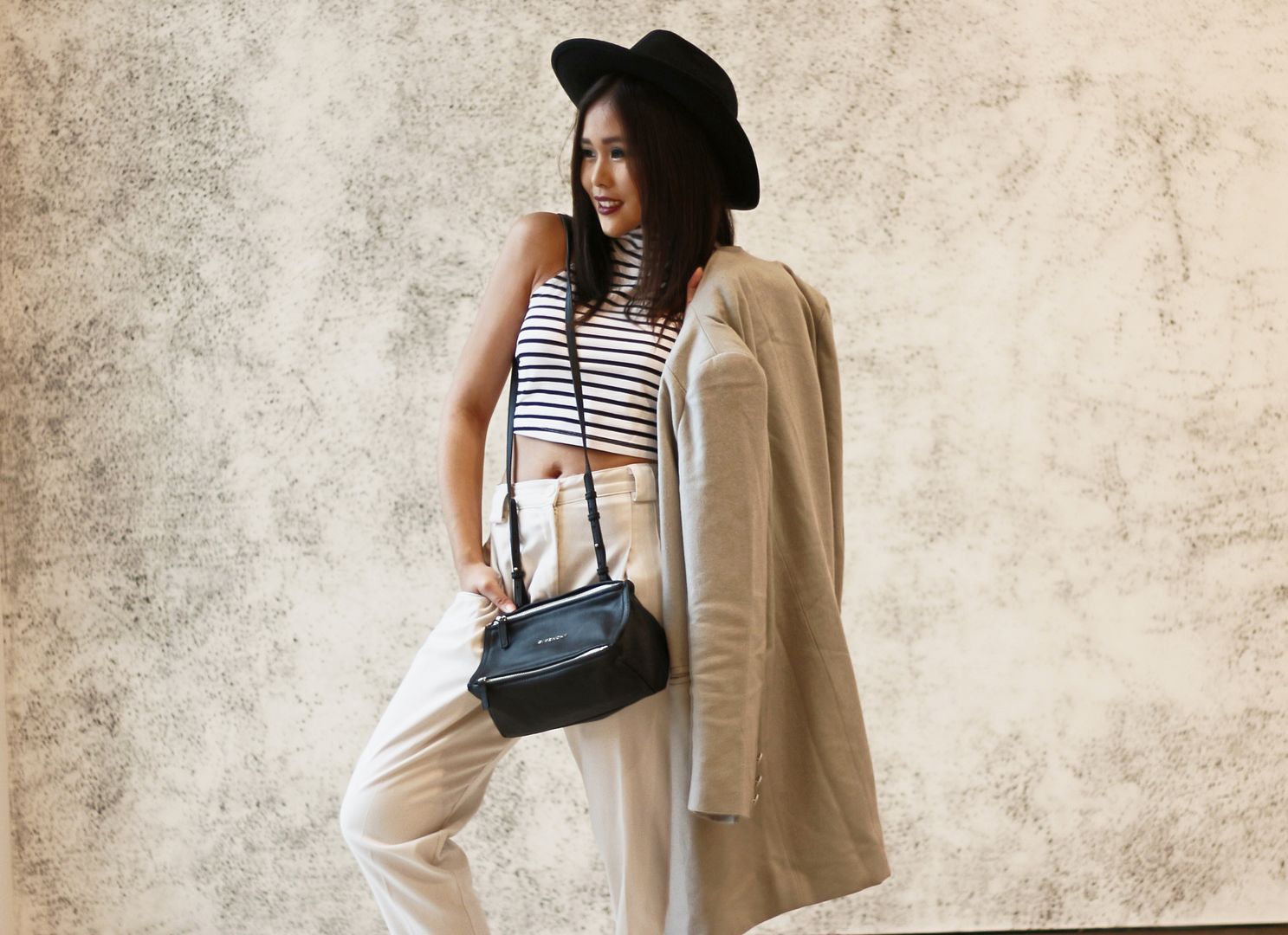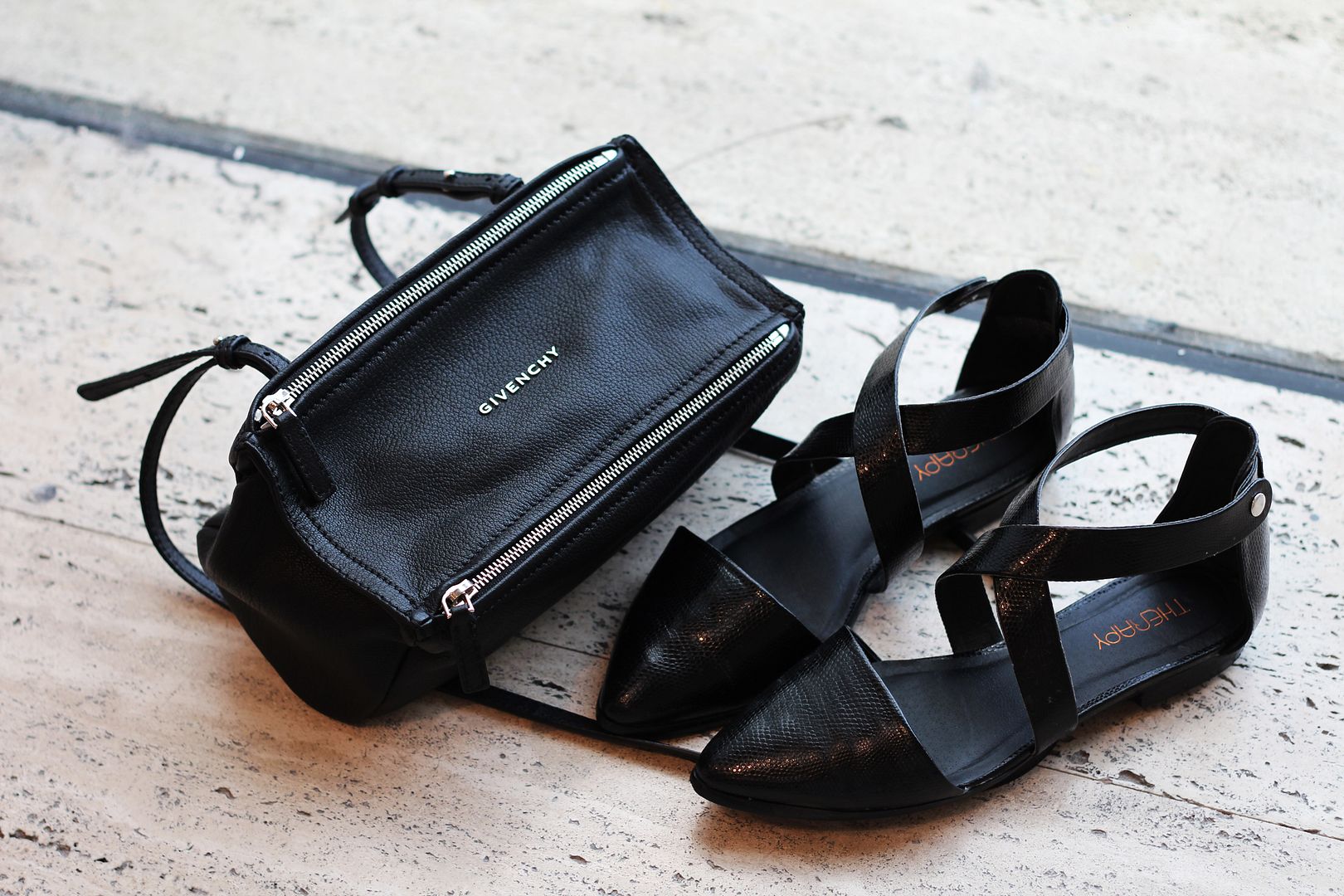 The Outfit
I've been totally obsessed with cropped halters and fedoras but wearing them in this weather would be like inviting a cold over for dinner... every night... for about 2 weeks...and I'm just not prepared for that! So I would like to give St Frock a big thank you for keeping me warm this winter in this amazing
wool blend grey coat which you can purchase by clicking here.
I've been looking for the perfect
boyfriend-fit coat
since last winter and I haven't been able to find one to fit my height so I was pretty surprised to find that this was the perfect fit and the perfect length. The fact that its super comfy is definitely a super bonus ;)
THE END OF FINANCIAL YEAR SALE
Sale stock gets picked up so quickly so get in there fast before that bag you've been eyeing is snatched up by someone else!
The Bag
I've got way too many big bulky bags and not enough casual bags like this Givenchy Pandora Bag in black. I picked up this gorgeous thing from
Reebonz
on Sunday at their Sydney Concept store on George St - it was also available in grey, maroon and navy but black was definitely my first pick.
I love popping by the Reebonz store, it's the one stop shop for my favourite designer labels under one roof -
Saint Laurent, Givenchy, Celine, Hermes and Chanel just to name a few.
It's also the only store that I know of selling genuine pre-loved designer bags. If you're ever in the CBD you should definitely pop by!
Reebonz Sydney Concept Store
(02) 9264 7718
Shop G01, 570 George Street
Sydney NSW 2000