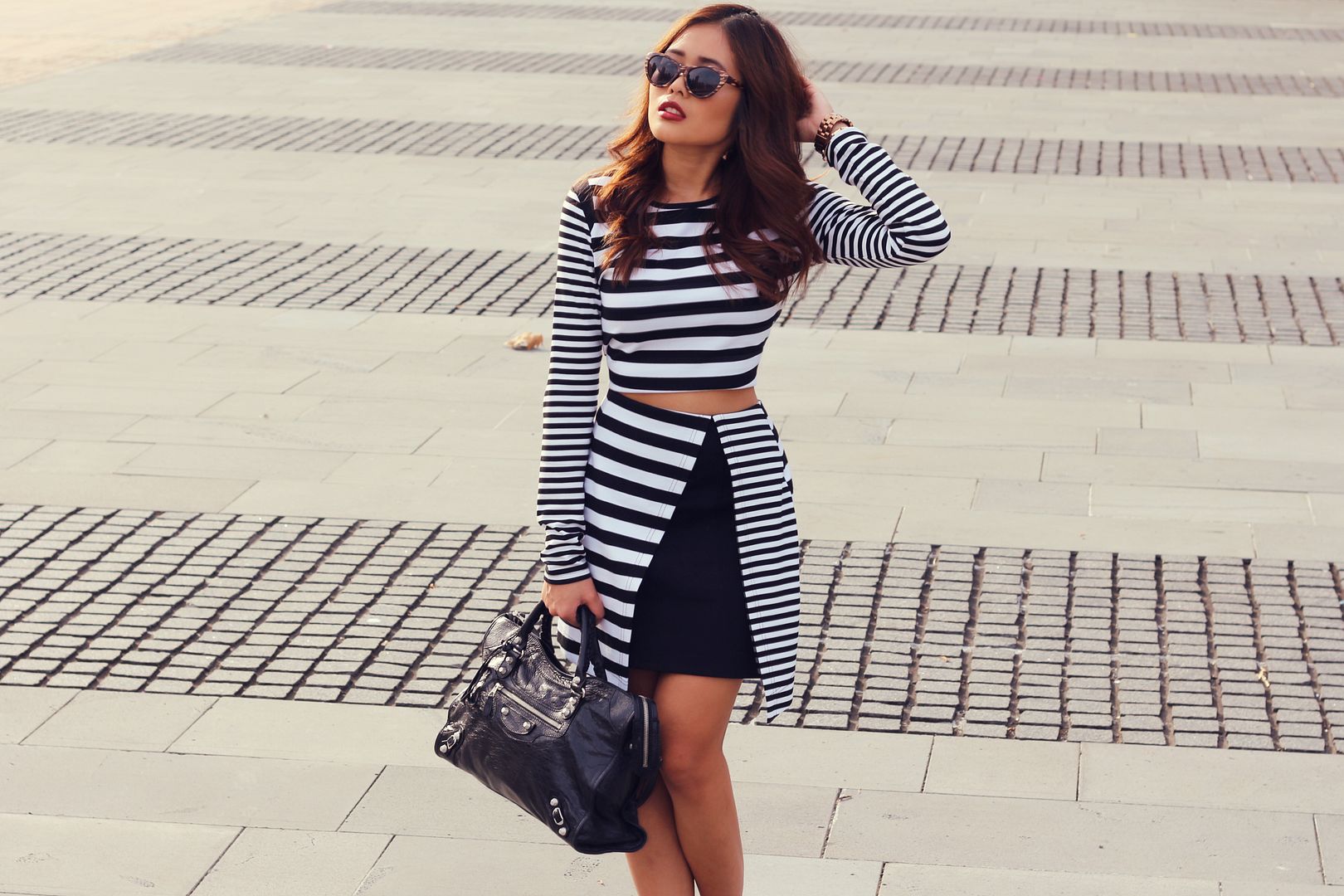 Double Take Top by Whitney Port for Cooper St, Double Take Skirt by Whitney Port for Cooper St, ASOS Sunglasses, Balenciaga Classic City Bag by Reebonz
The Outfit
Soon to come to
Cooper St
is this stripy collab with Whitney Port and many more for the monochrome lovers and staple hunters. You can't really go wrong with black and white stripes and Whitney Port's modern feminine touch made the Double Take combo my perfect sunday stroll outfit.
To see what is available as well as shop the up to 60% off sale
click here
.
The Bag
If you're wondering why the Balenciaga Classic City Bag is so sought after, it may be because of the Balenciaga hardware details or the fact that it comes in almost every colour under the sun - black, beiges, jewel tones and more, but I'm pretty sure it has something to do with its extremely lightweight feel. The leather is cut thin instead of chunky which makes it extremely easy to wear but still durable with plenty of room for all the necessities and more.
The Balenciaga Classic City bag is currently available in over 6 colours at the Reebonz store on George St in the City, Sydney and you can also purchase it online from Reebonz.