Dress by
Tobi
// Photos by Tito-licious
Not sure if you could tell by the photos but today's topic of choice is - hair! Unfortunately for me I've recently been having more bad hair days than good. Split ends have started popping up everywhere and I guess thats the cost of dying over my natural hair colour, so what did I have to do to fix it? Yup, go for the chop!
When it comes to hair length I've
always
stayed on the safe side and never strayed higher than the shoulders, I would love to be the type of girl that could pull off a bob but sadly I'm not :( so while my hair is at an awkward length I've been looking at different hair extension options and on the hunt for 100% human hair extensions that aren't treated with chemicals that look like the real deal.
Ladies and gentleman, let me introduce you to Great Lengths human hair extensions. Check out my favourite before and after shots from Great Lengths below: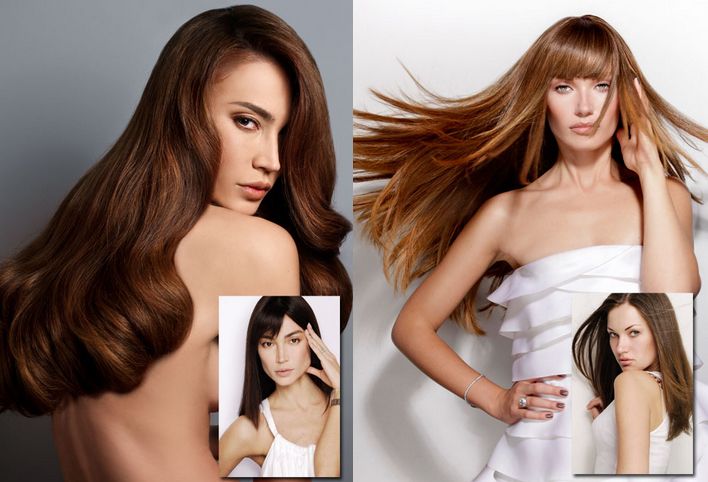 Great lengths supplies 100% human hair extensions using "remi hair" which is 100% virgin and not treated with chemicals to give you the au naturale look. Non-remi hair extensions are usually treated with chemicals that strip the strands which have to be covered with a layer of silicon to give it body and shine. However, this silicon protection isn't long lasting and can leave the hair dull and brittle again after a few washes which is why Great Lengths is much longer lasting, easy to brush, doesn't tangle easily and easy to pull off!
Another great thing about these extensions is that they're double-drawn. Double-drawn extensions have all the small unwanted short hair manually and tediously removed to reduce the amount of fly aways for better length and volume. The preferred bond method of these extensions is a mess-free and damage-free "keratin bond" which makes it a lot more longer lasting than normal extensions.
Not only has every strand of hair used in Great Lengths extensions been donated willingly, but every Great Lengths hair extensions that you buy will play a part in building a slum school in India as part of Great Lengths' participation in the Anganwadi Project. Which means you'll have good hair while doing a good deed :)
If you would like some Great Lengths human hair extensions,
click here
to find out your nearest salon!