The wonderful guys from
Veet
are flying me out to Melbourne this weekend, they're also giving me the chance to run a "One Night Out"
giveaway
for you guys! Keep reading to find out more ;)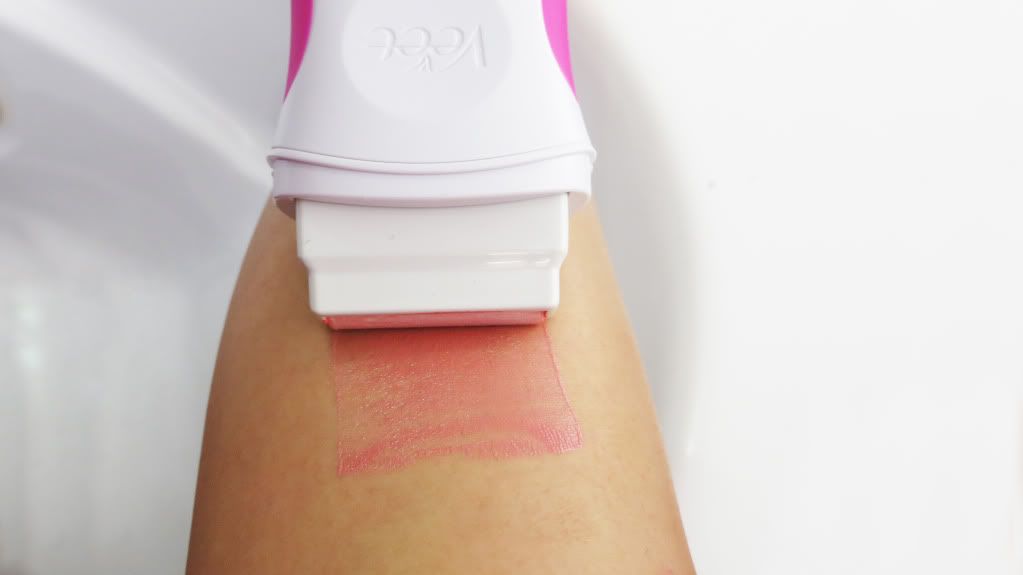 [I will be updating this blog post with Melbourne pictures as I go, in the mean time follow me on Instagram @annnieo]
Spring is here! So bring on the floral blazers, loose fitting chiffons and leg-baring skirts, shorts and skorts. I think my only two gripes with this season are: 1. The dreaded hayfever and 2. Keeping the legs under control (I blame it on post-winter leg syndrome).
Although hayfever is inevitable for me, I'm glad to say I've found a quick and easy solution to problem number 2. Let me introduce to you my new lifesaver –
Veet's EasyWax Electric Roll-On Kit
.
When I'm working 9 to 5 every week day, by the time the weekend hits and the girls want to head out for a night on the town I'll either have to microwave my own wax, find another wax spreader and cut out strips or head to the closest beauty bar. Which means I'll either spend more money then I need to for salon finish legs or end up with a waxy mess all over the bathroom tiles.
Veet's EasyWax is making my life easier by:
Saving me from making a mess. There's nothing worse than getting unwanted wax on your skin and your floor!
Saving me so much time. Just like waxing made easy there's only 3 steps you'll need to follow.
Saving me money. Why spend all that money at the salon when you can just buy an EasyWax kit which will last you for multiple uses (and it's just in your local Supermarket too!).
Saves me from buying different waxes for different wax areas. Usually the wax you use for your legs you wouldn't be able to use for more sensitive areas such as your underarm. You can use the EasyWax for your legs, arms, underarms and even bikini!
Providing me with all the tools I need in one kit: Wax kit, strips and after-wax wipes.
So last weekend before a Saturday night hen's night, I whipped out my EasyWax, waxed my legs and was ready to immerse myself in my wardrobe for the next few hours so I could figure out what to do.
What you'll get in your kit:
Veet EasyWax roller
Wax refill
Cable and base
Wax strips
After-wax wipes
How to use it:
Insert the wax refill into the roller device
Connect and plug the base with the roller and turn it on. A red light will turn on to indicate that the device is heating up. Wait 20 minutes.
Roll on the wax in the direction of your hair growth (just like how you'd use a roll-on deodorant)
Place the strip over the wax area. Rub then pull the strip back on itself against the direction of your hair growth.
Remove any residue with the wax wipes.
Place the lid on the wax until you use it again. Clean, easy and simple!
"One Night Out" GIVEAWAY!
Thanks to
Veet
, in celebration of Veet's new EasyWax, one of you guys will stand to
win a night out at a local hotel and dinner at a local restaurant!
Just tell me in the comment section below why you think that the Veet EasyWax is a great addition to your pre-night out beauty routine. Hotel and restaurant details will be provided once winner is selected. Please refer for the Terms and Conditions
here
.
Disclaimer: This was a sponsored blog post, however, the views expressed in this post are my true opinions on this product.