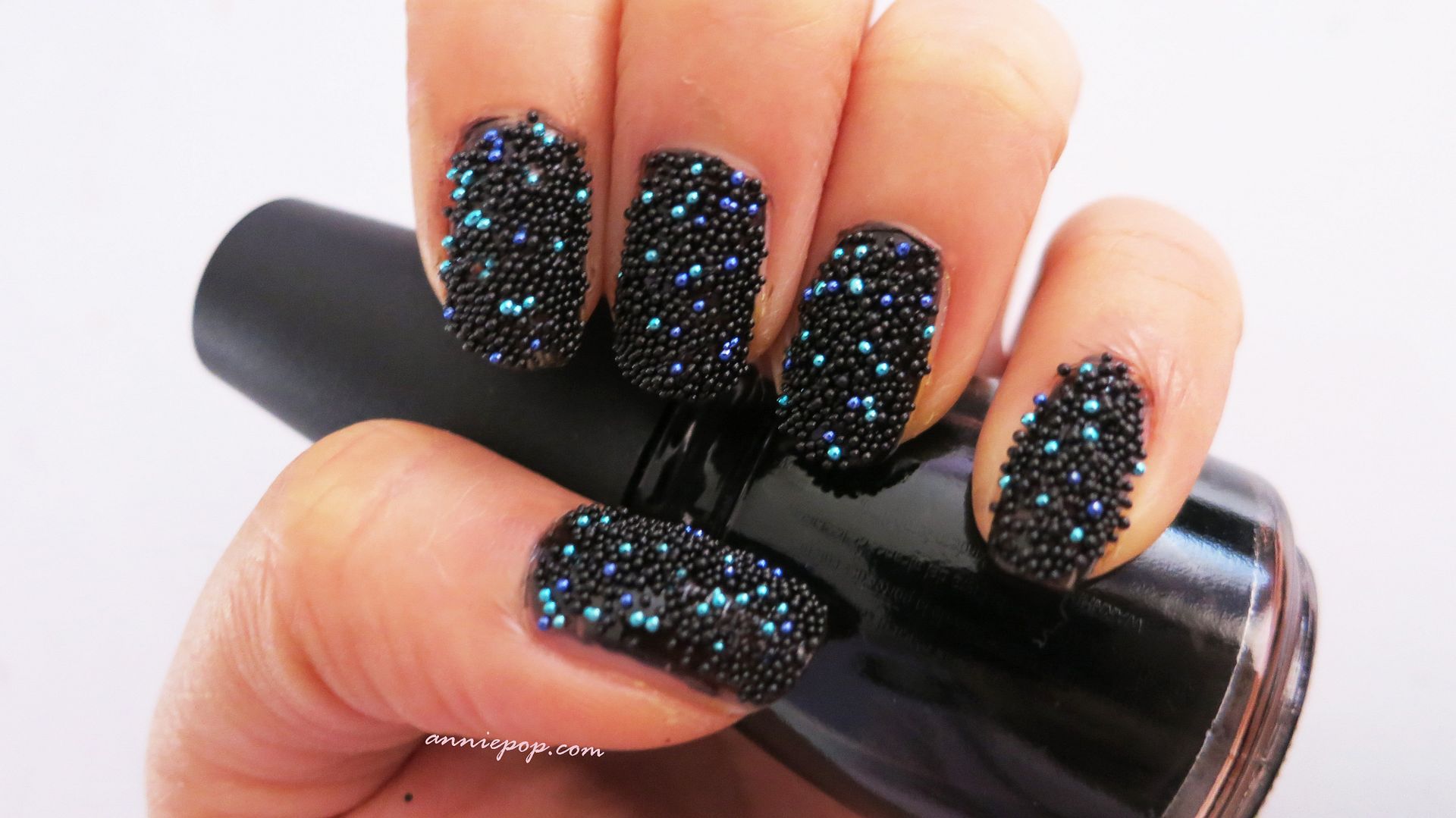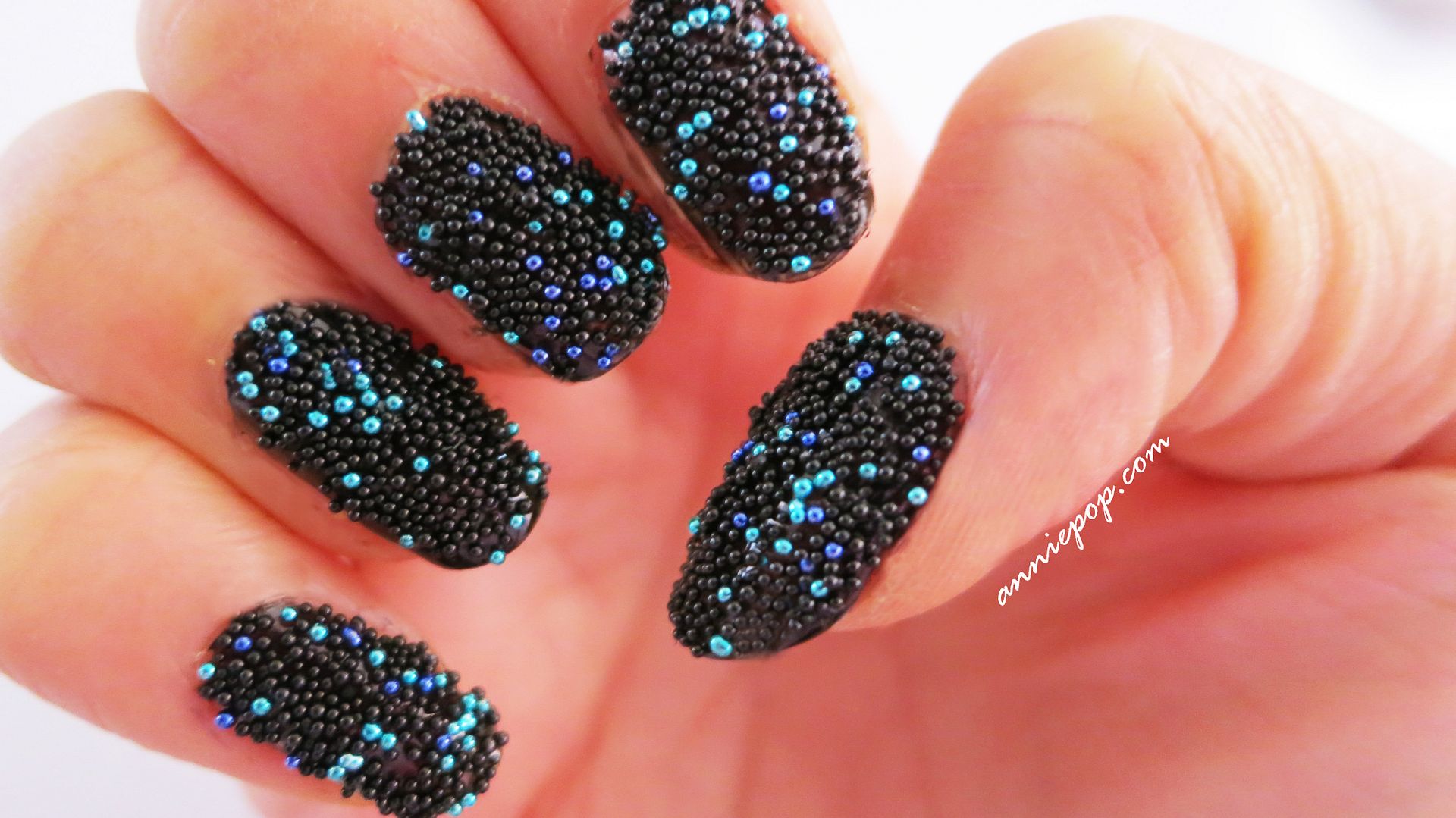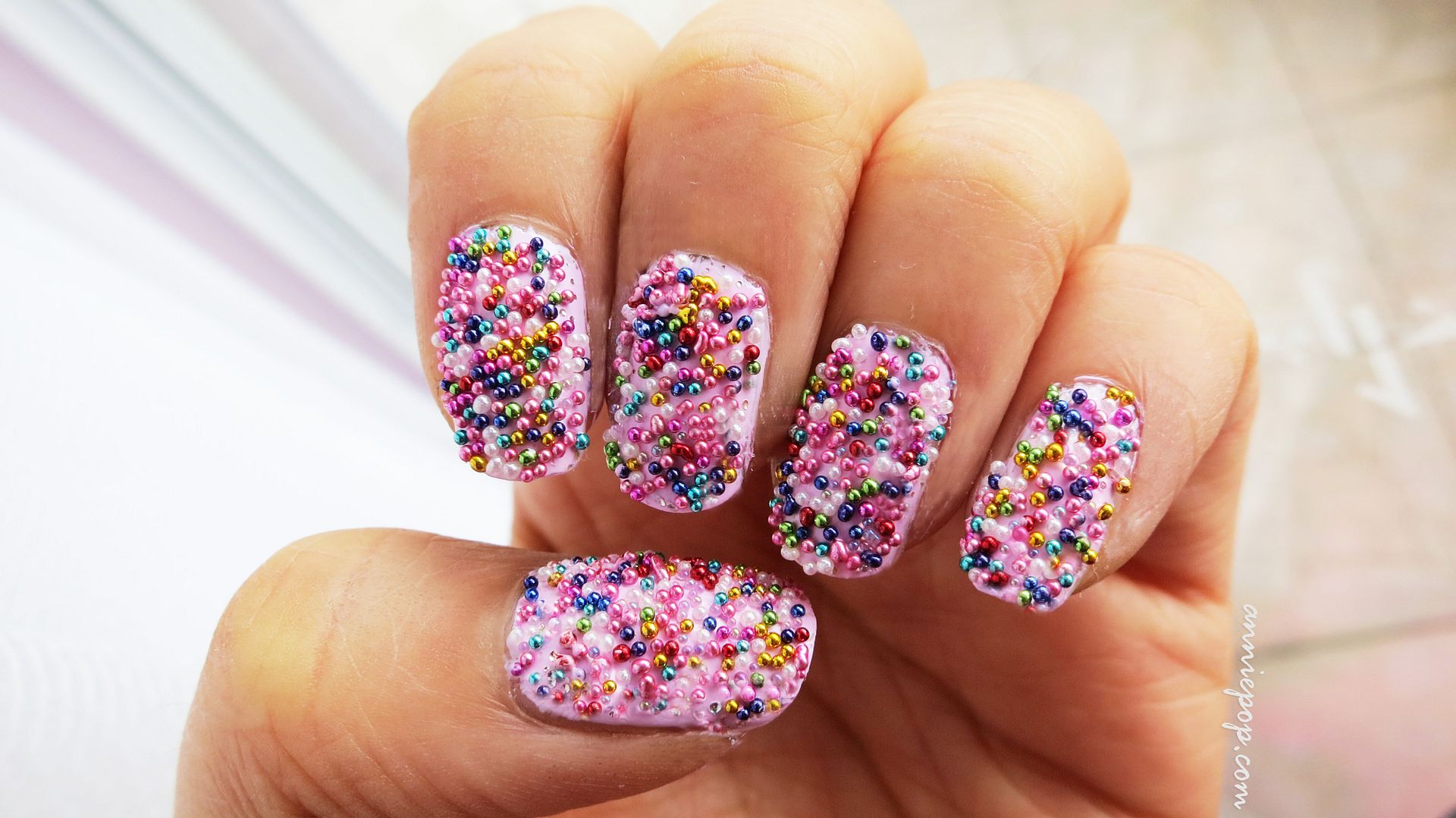 Caviar nails using microbeads
This week I used microbeads to recreate
Ciate
's caviar nail polishes in black pearl and rainbow.
Ciate
's caviar varnishes should really come with this pre-warning for nail biters: "Beware: This fairy bread-esque manicure is highly likely to reinduce your bad habit....oh and its probably not a good idea to ingest the beads either." It just looks so darn delicious!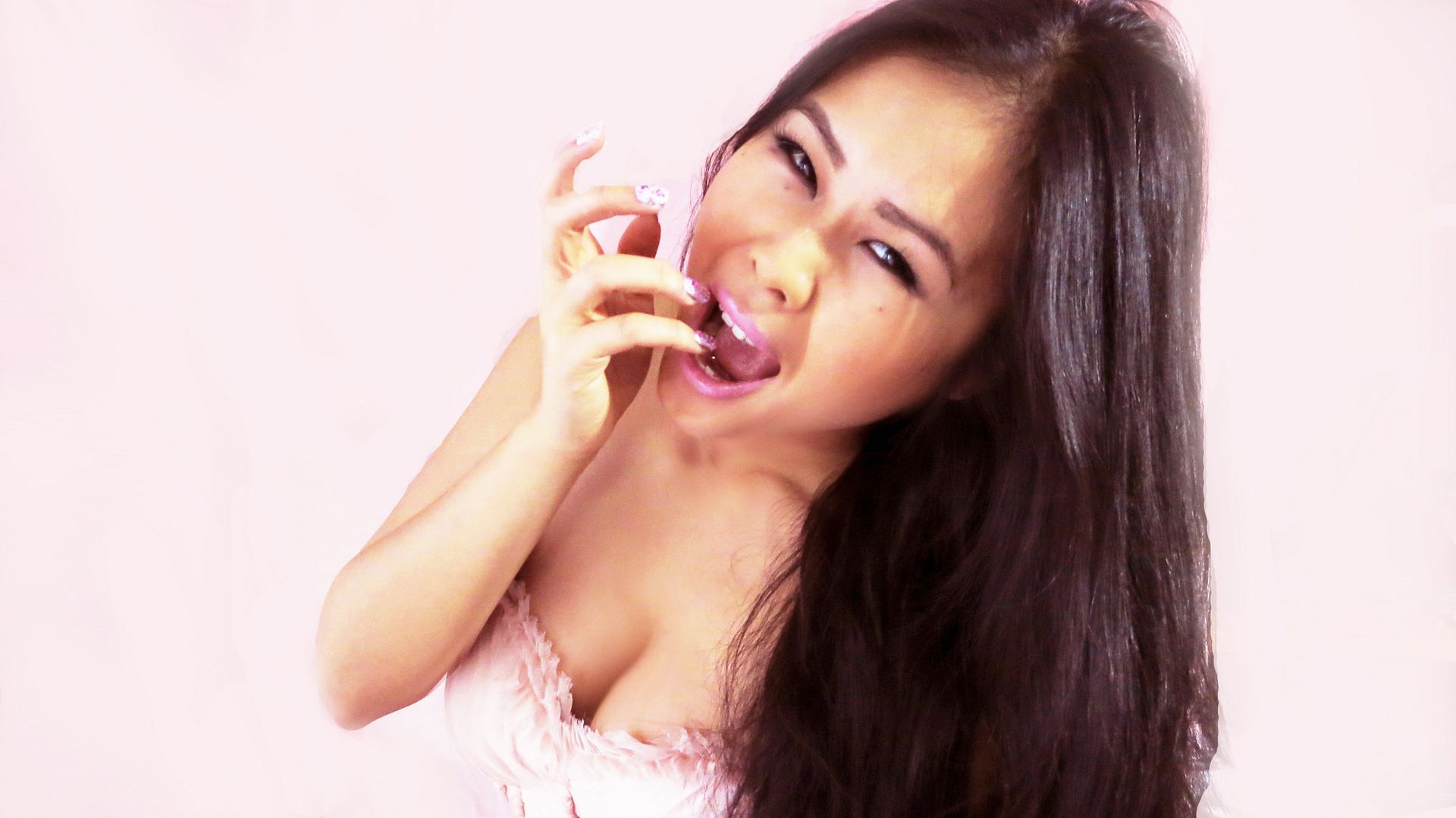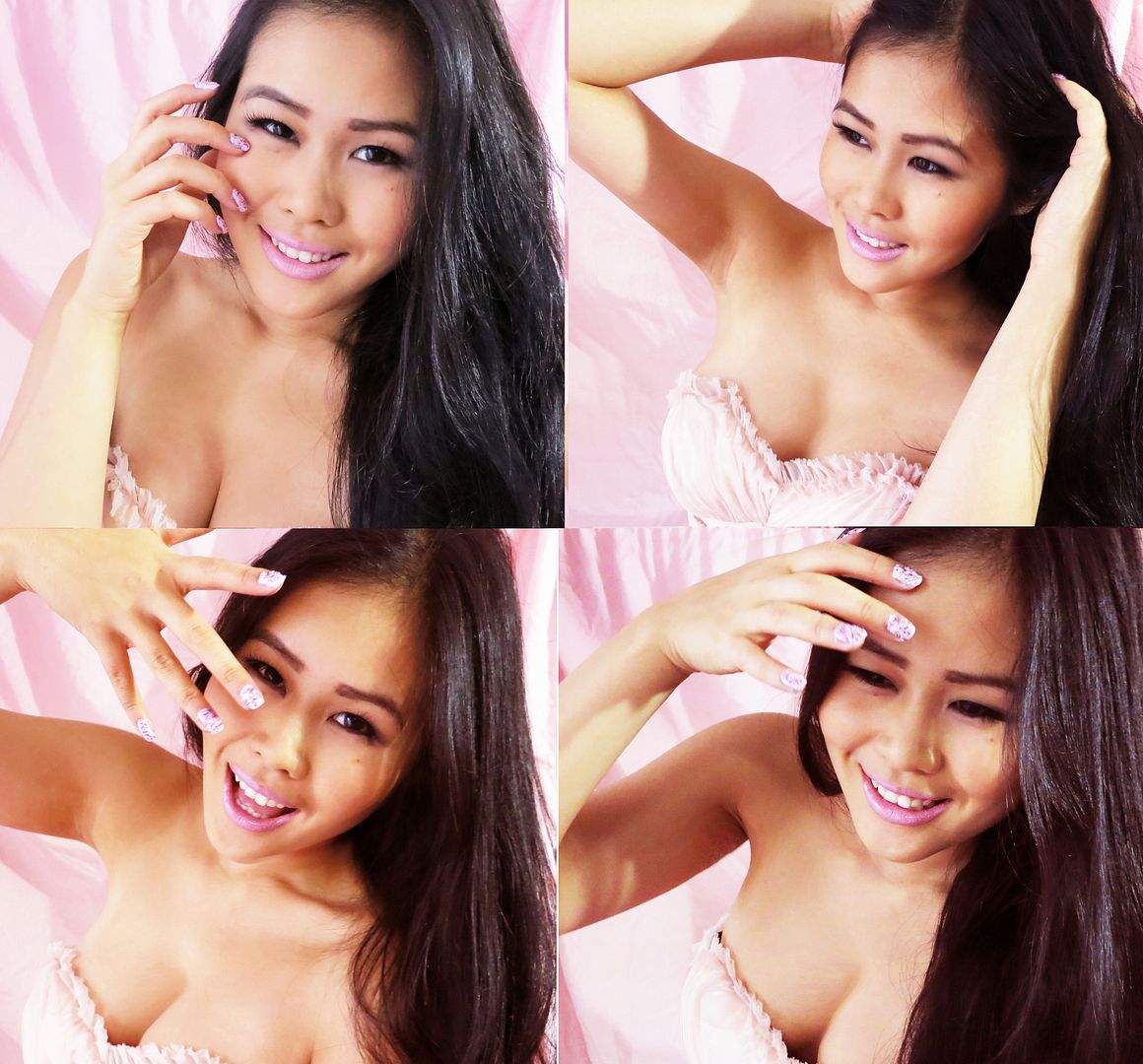 Ciate's polishes retail for £18.00/bottle which is about $28 AUD exclusive of postage & handling costs (approx another £30). So...I'm asian and I'm here to show you the inexpensive way to get the same look hahaha
1.
Buy some microbeads from eBay. You can find individual colours starting from $4.50 but I bought a kit of 12 colours which came with a small spoon and spare container for $46.28 incl. p&h from
this
eBay seller
2
. Find a small bowl which is going to capture the excess beads when you sprinkle them on your nails.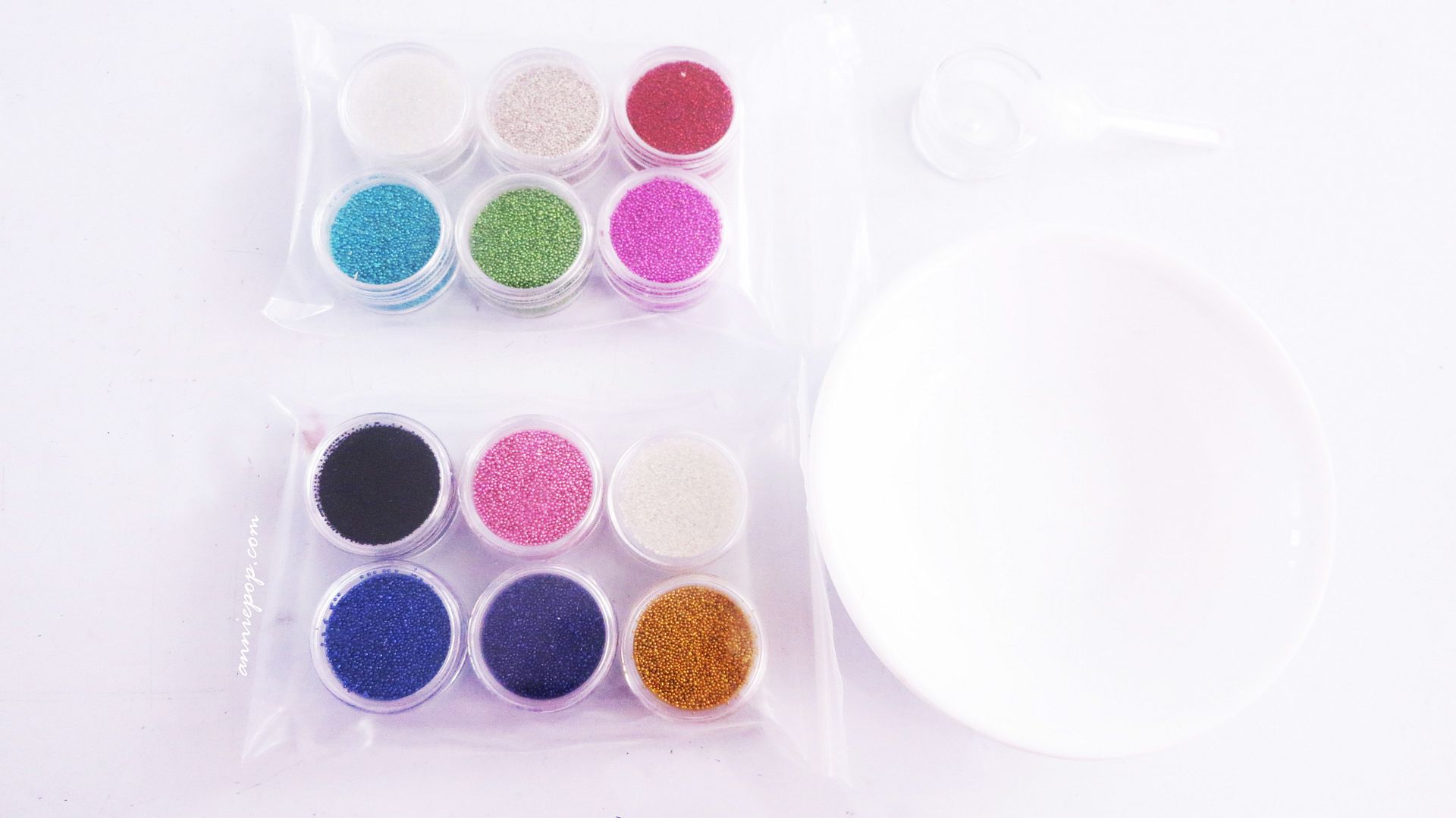 3
. Scoop your chosen colour combination into the spare container using a small spoon. Close the container and shake it all up.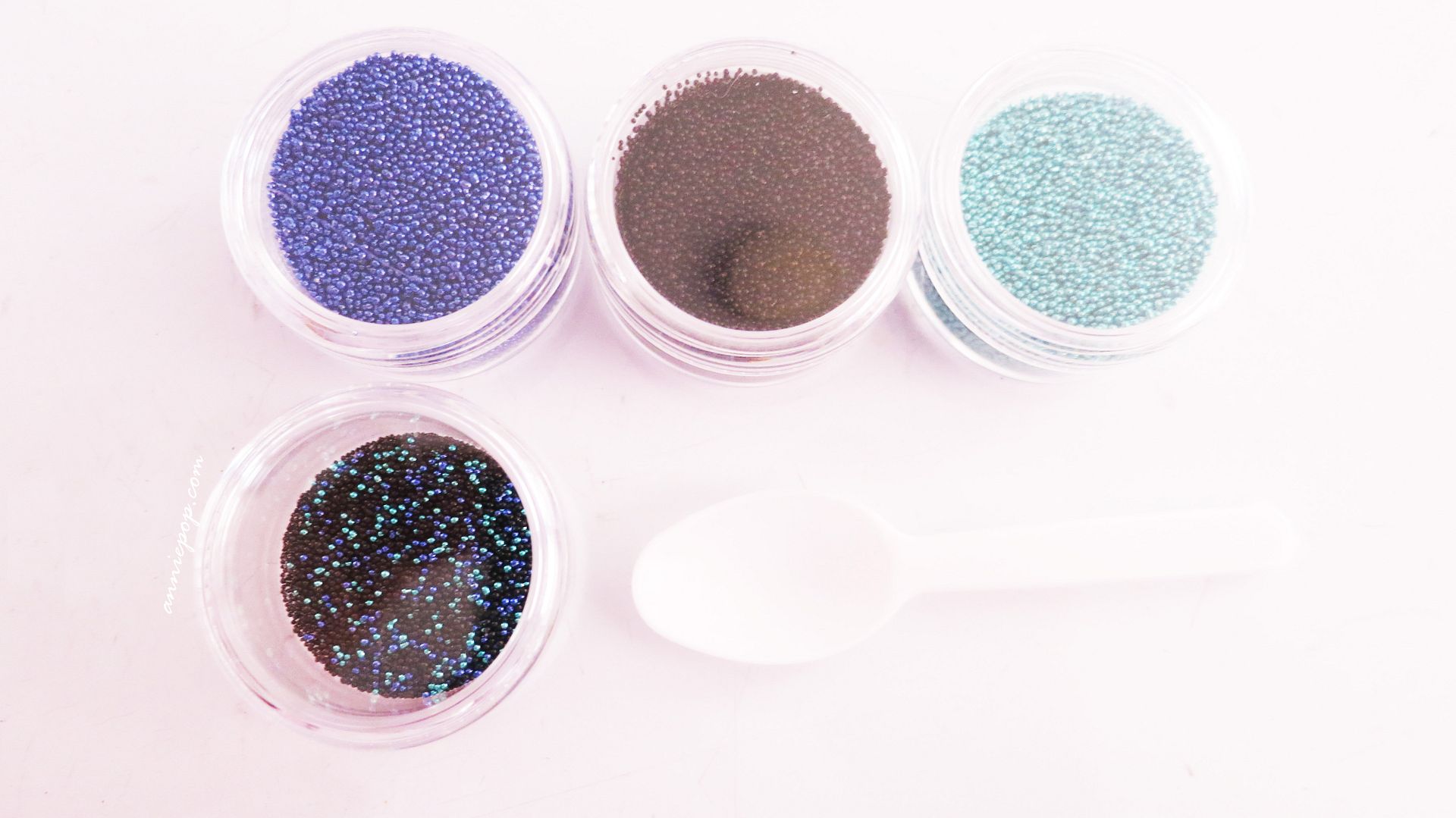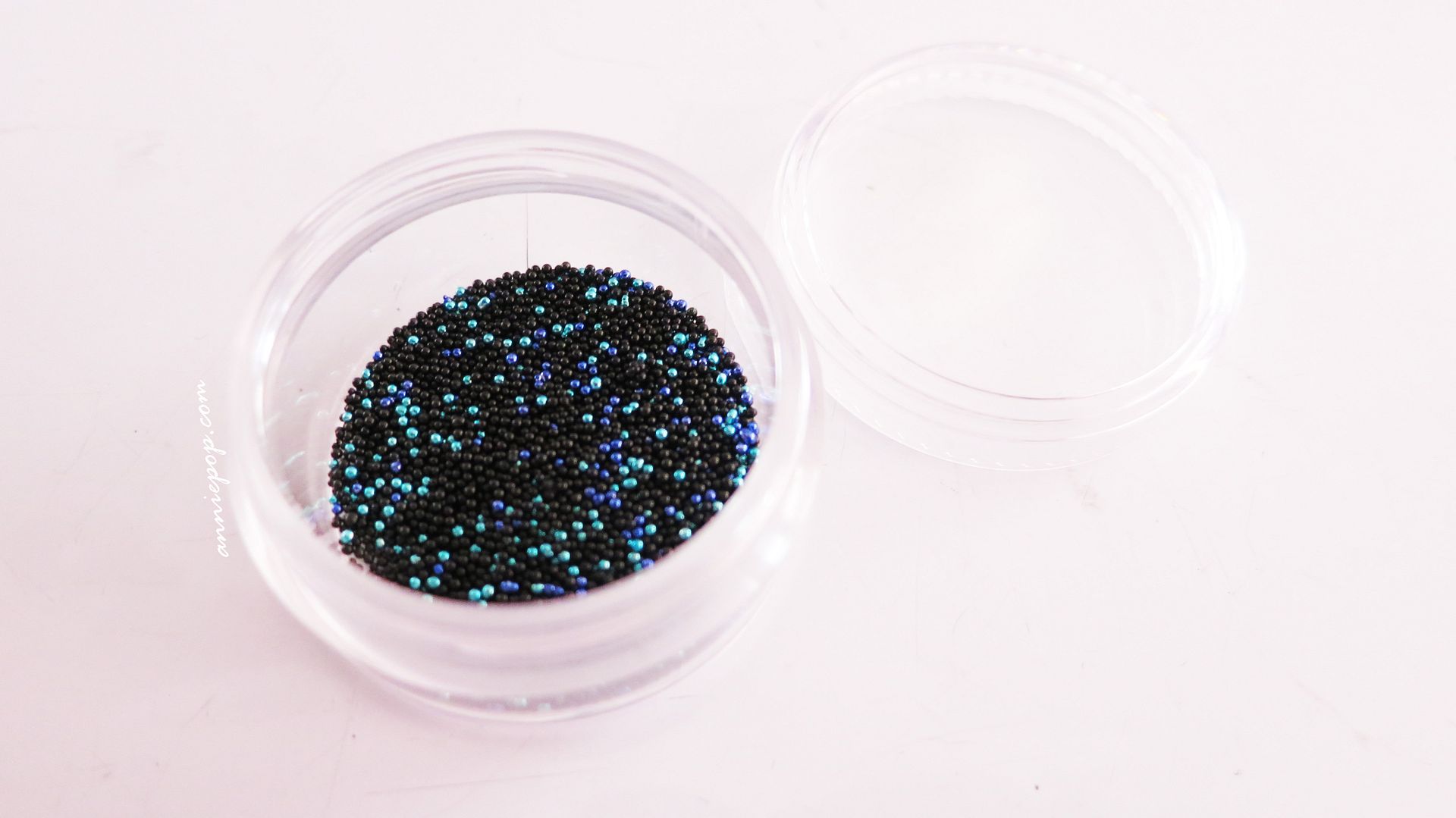 4.
Paint the first layer on nail polish on all of your nails. For my black polish I used China Glaze's Liquid Leather, for the pink polish I used OPI's Mod About You.
5.
Choose one nail to paint your second coat and while your nail is still wet, place your finger over your bowl and you can either scoop up the beads with your spoon and sprinkle it on the nail or just simply pick up the small container and pour it on top.
Only do one nail at a time so that your varnish is still wet enough to capture the beads.
Use another finger to just pat it all down and once you wait until your nails are dry you can paint a top coat. I didn't paint a top coat in this case only because I've run out of my base and top coat varnishes :(
Pros:
You don't need a lot of beads to cover one nail (half a teaspoon can easily cover an entire nail..or two) so your small container of microbeads will last you a very long time!
This is the easiest manicure to do, even for those who aren't ambidextrous like myself
Unlike most glitter polishes, the microbeads are very easy to remove
Your finger nails look delectable and are weirdly fun to touch
Cons:
Making rice paper rolls with these nails were a nightmare because I kept on finding microbeads in my food. I had the same experience when I tried to wash the dishes.
Regardless of whether you use the top coat, the beads will fall off quite quickly. Without a top coat my nails only lasted 2 days
And on a completely unrelated topic I've become absolutely obsessed with a list of things recently. I'll probably save my undying love for fairy lights, hanging cliff cabanas, beachside canopies, infinity pools, fire places, circle beds, hot air balloons and the northern lights in Norway for another post. I'll also soon let you in on the changes that have been happening in terms of work and my new role. Things have been very exciting!
As of late I've been able to see life from a whole new perspective and its given me a wonderful warm tingly feeling of gratitude. So, hi life - I can't tell you how grateful I am to have you (: