I purchased the YSL Arty Oval ring in Lapis as a self Christmas present but not long after I patted myself for zero buyers remorse, I found out through my cousin that
Cult Status
stocked the Arty Oval ring in Azure and in my size too! I've wanted the Azure for the longest time and I could never find it anywhere....so out came the debit card, once again.
When I finally had both the Azure and Lapis in my hand, I reluctantly had to make the decision of keeping only one of the two. Before I recieved them I thought the choice was obvious because I wanted the Azure for that lovely gold streak, but in person the Lapis stone and its gold specs were a lot more vibrant. I would keep both if I could! But I think that might be bordering an irrational obsession - I was never going to wear them all at once and because I've lost my green Arty Oval, all the ones I had at that moment were different shades of blue... so a few days ago I posted up the Lapis ring for sale and I'm confident she has found herself a better home :)
And to you dear Miss Azure, welcome to the family.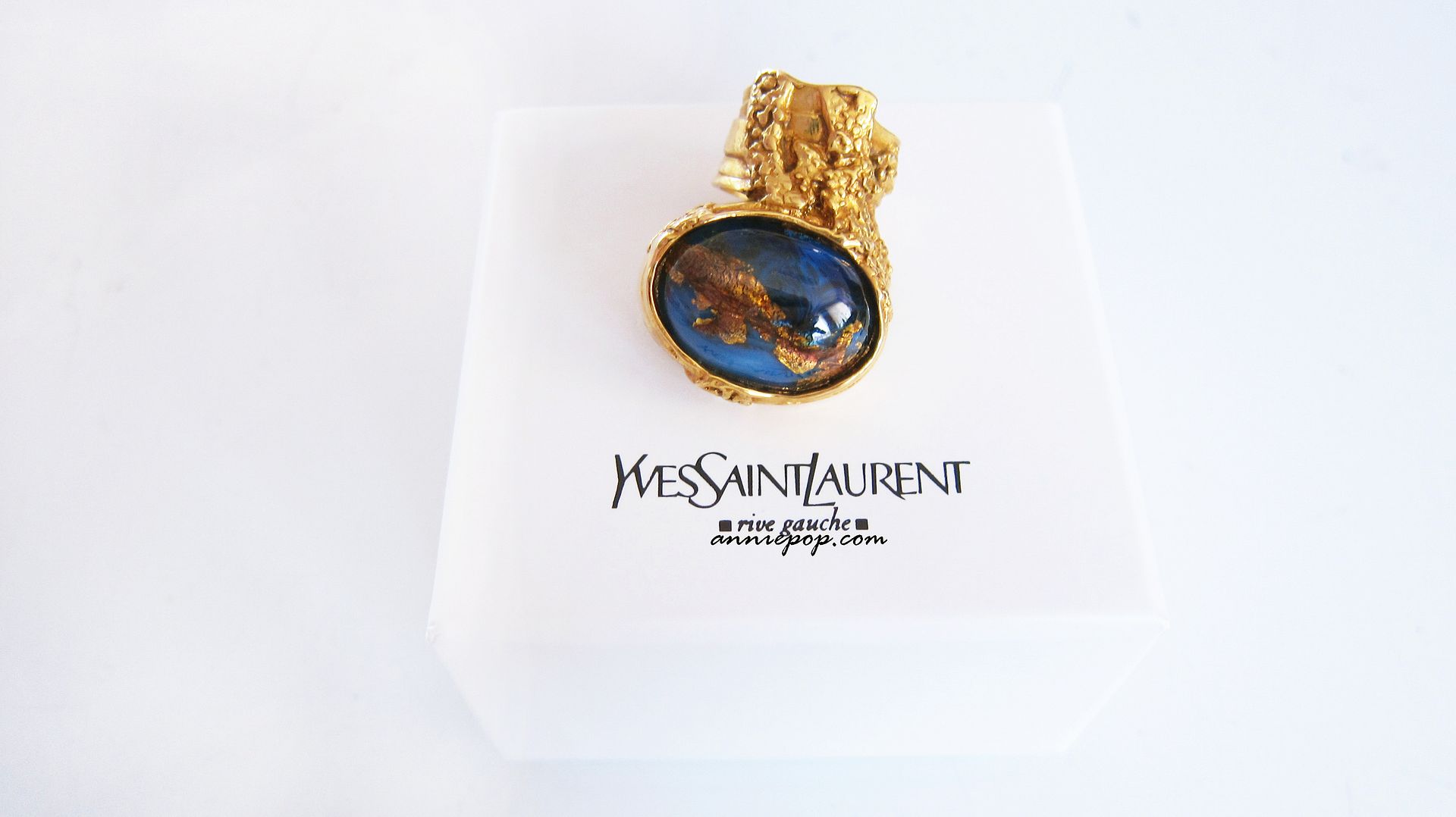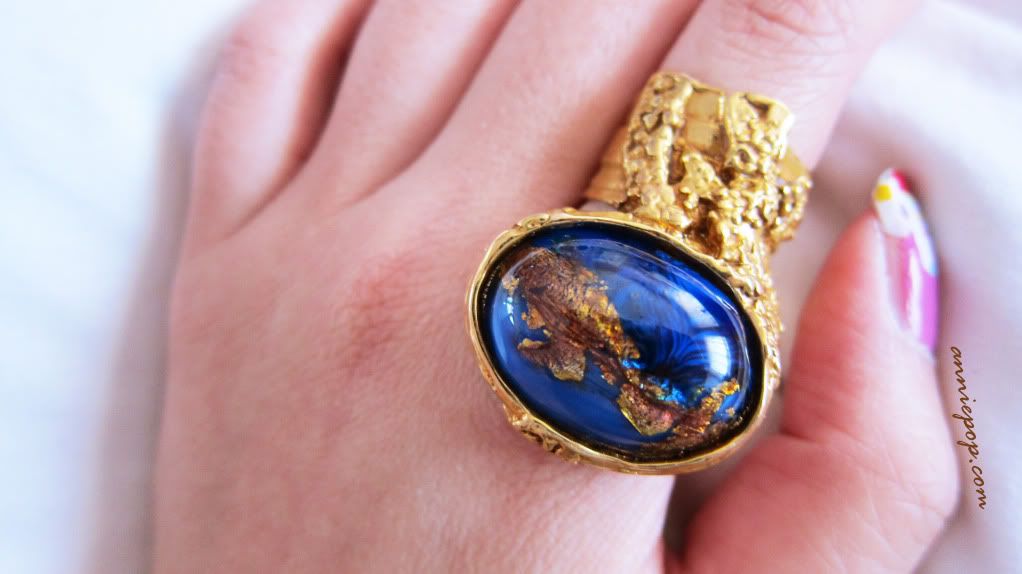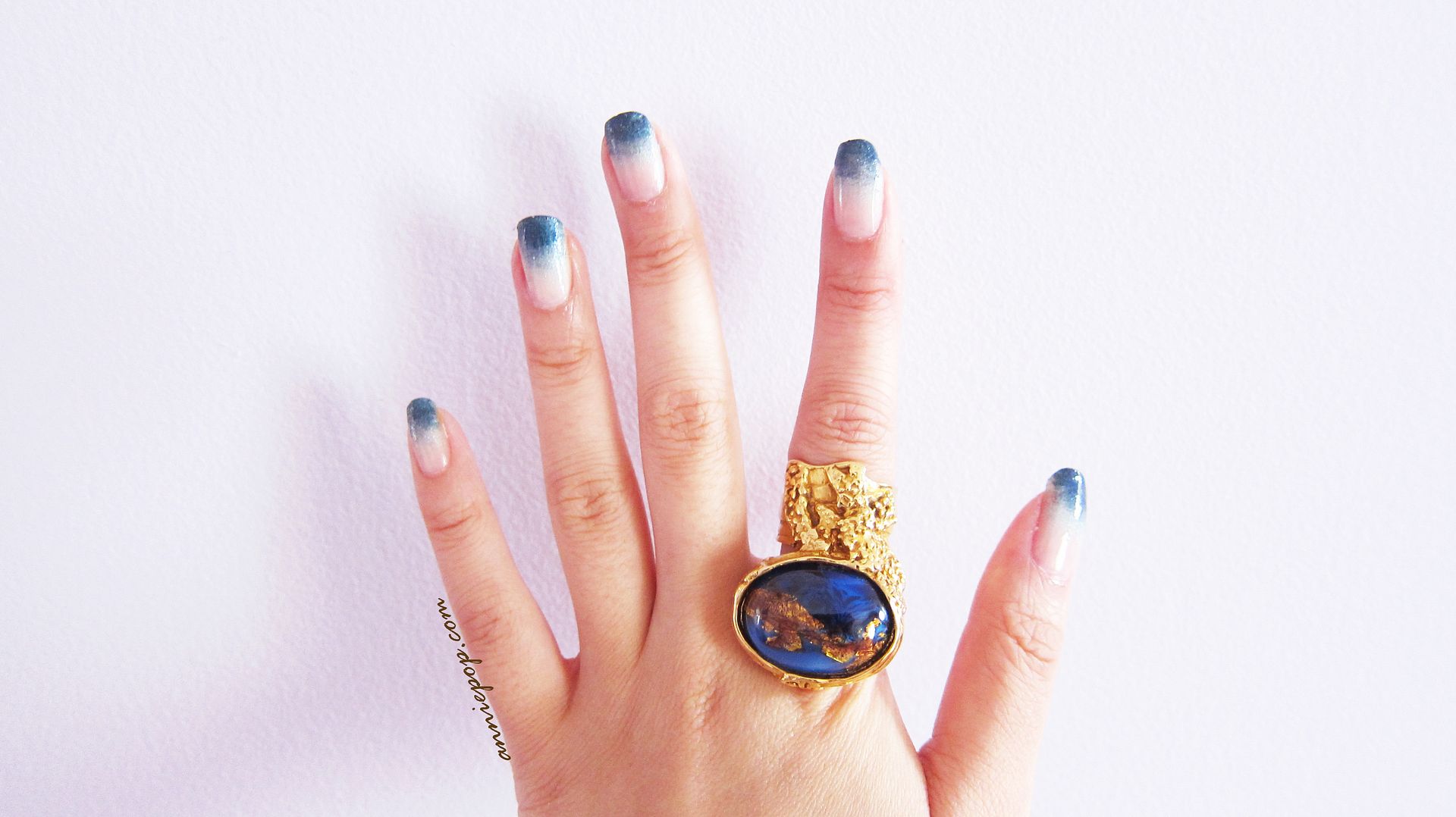 I've also been experimenting with gradient nails this week. I still need to work on my blending but they turned out a lot better than I thought! Oh, and in the last picture my nails are supposed to be cupcakes...although I've been told otherwise.. haha
Here are the products that were used:
Nude to Navy:
OPI Samoan Sand (base coat), Milani 3D Holographic in Cyberspace (gradient 1), China Glaze Rodeo Fanatic (gradient 2)
Dark pink to Purple
: OPI Miami Beet (base coat), OPI Plugged-in Plum (gradient 1), China Glaze Evening Seduction (gradient 3)
Rainbow nails
: OPI Mod About You (base coat), L.A Girl Sunny (gradient 1), China Glaze For Audrey (gradient 2), China Glaze Spontaneous (gradient 3)
Cupcake nails:
China Glaze White on White, China Glaze Italian Red, China Glaze For Audrey, China Glaze Agent Lavender, L.A Girl Can U Dig It?, L.A Girl Lilac, L.A Girl Sunny