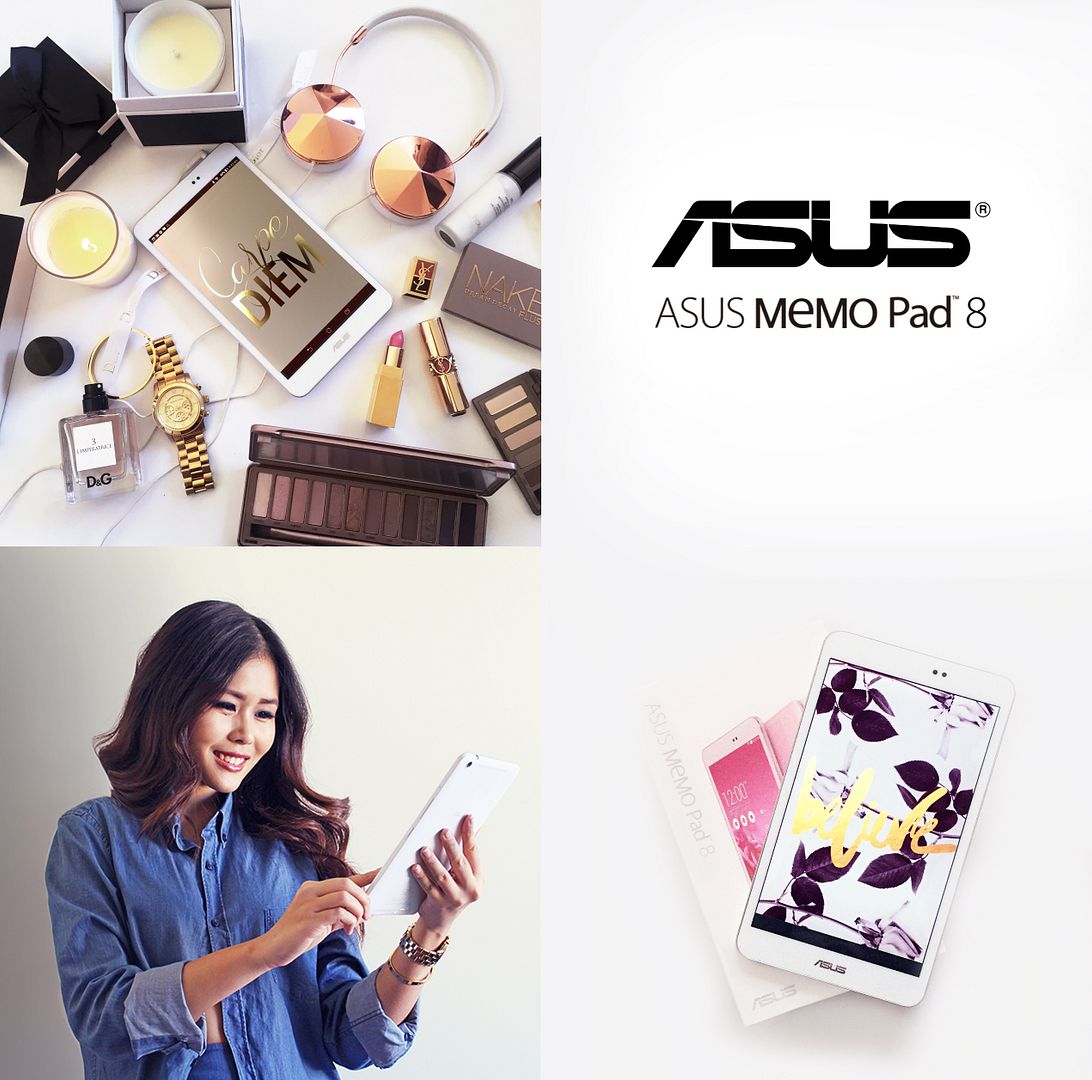 MeMO Pad 8 by ASUS
So for the past 2 weeks I've been trialling the brand new
MeMO Pad 8 by ASUS.
We've had a hell of a ride together and I'm here to tell you all about it!
I guess I'll start on the positives and give you the pros:

Amazing right? No need to download any extra editing apps! #ididnotwakeuplikethis
Music: If you haven't guessed from the my huge headphones, I love listening to music while I work or just frittering away watching music videos. The MeMO Pad features dual speakers for the ultimate video music experience, a delight to my eyes and ears! (P.S Have you heard Sam Smith's latest song, Lay Me Down? Just incredible)
Now for the cons:
Today was supposed to be an extremely efficient day dedicated to flat lays but as you can probably guess from the mess.. after shooting the MeMO Pad 8, we kind of became... inseparable. I binged on social media for the rest of the afternoon and as a result = very inefficient flat lay day. I only have the MeMO Pad to blame...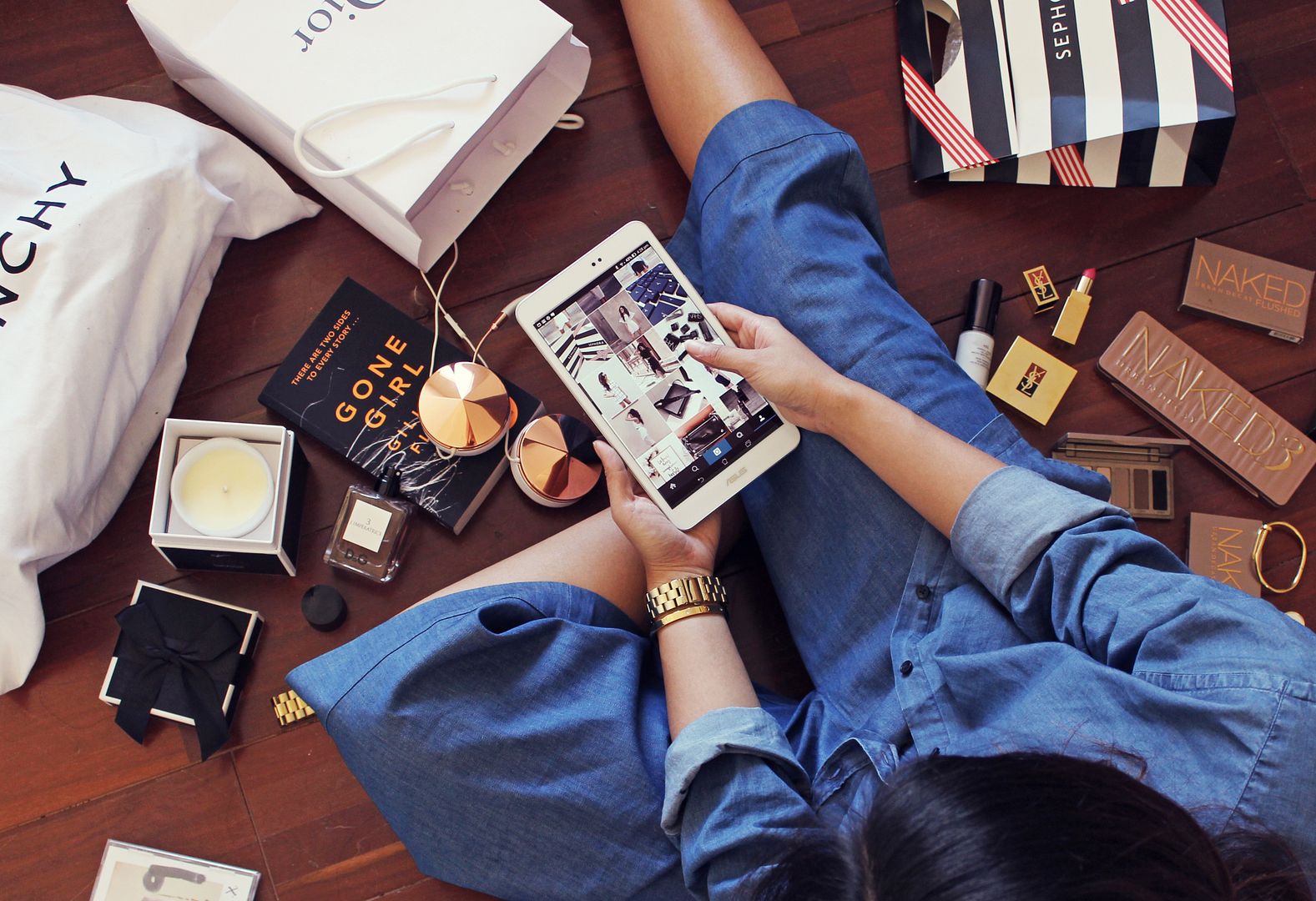 So I hope you liked my review! I've been adding different types of blog posts into the mix and would love to hear what you think.
Would you like to see more review posts or should I stick to the outfit posts?
Let me know in the comments below and have a beautiful weekend!!!
THIS BLOG POST WAS BROUGHT TO YOU BY: