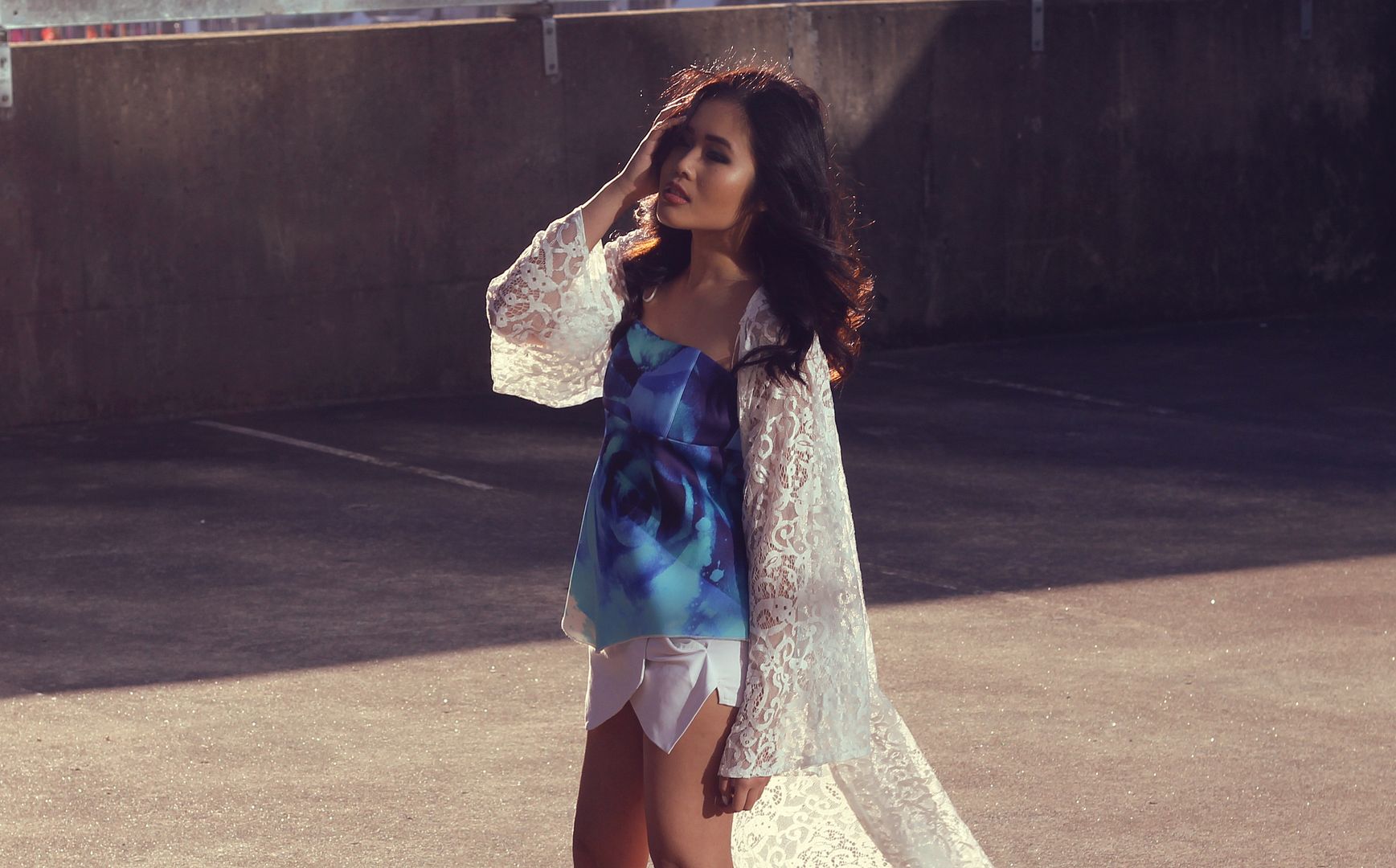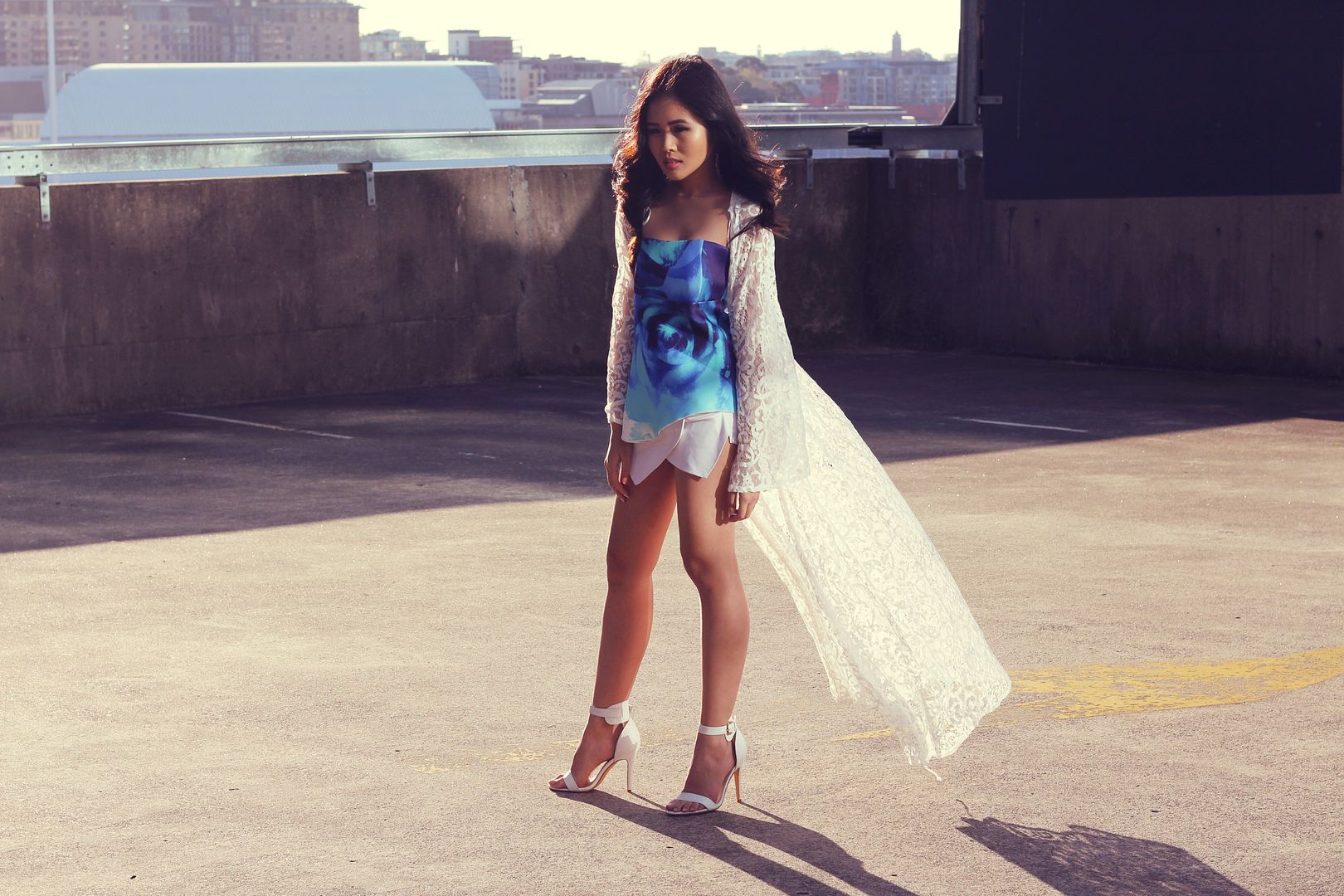 It's finally warming up in Sydney, HOORAH!! Time to bring out the lace kimonos, mini scuba bodices, skorts and strap sandals!!
Today's hump day outfit flows in order of head-to-toe as beach-to-street. I've been dying to take the
Cassandra Lace Cape
out for some sun but while the weather is still in-between I've given the TRIANGL bikini a miss and replaced it with it's best friend, the scuba bodice in the form of the Ellery Top by one of my new favourite labels, Black by Geng.
Following from that is a pair of white skorts similar to what you may have seen me wear a few times last season except I've replaced cotton for a leather look. The
Leather Look Skorts by Glue Store
is my favourite side-step from the traditional skirt because of my pear-shaped body. When you're wider around the hips, it can be a challenge to find a leather skirt with the right fit because many of them are non-stretch. These
Glue Store
shorts are the perfect fit for the legs with strategic front panels to suit my body shape, it's one of the many little tricks up my sleeve for Spring! What do you think of the Leather Look skorts and all the upcoming new season styles that have been dropping in
Glue Stores
lately? Yes? No? Would love to hear your thoughts!
And last but not least, the shoes. A rule of thumb many women follow is that the shoes and skirt must be a darker colour than the rest of your outfit in order for things to match but I beg to differ. If your outfit has a feature colour (similar to a feature wall in a room) you should complement it with feature accessories so these
Camille Shoes by Wanted Shoes
were the perfect cherry on top for me this week! Bring back the strap sandals for Spring I say!!!