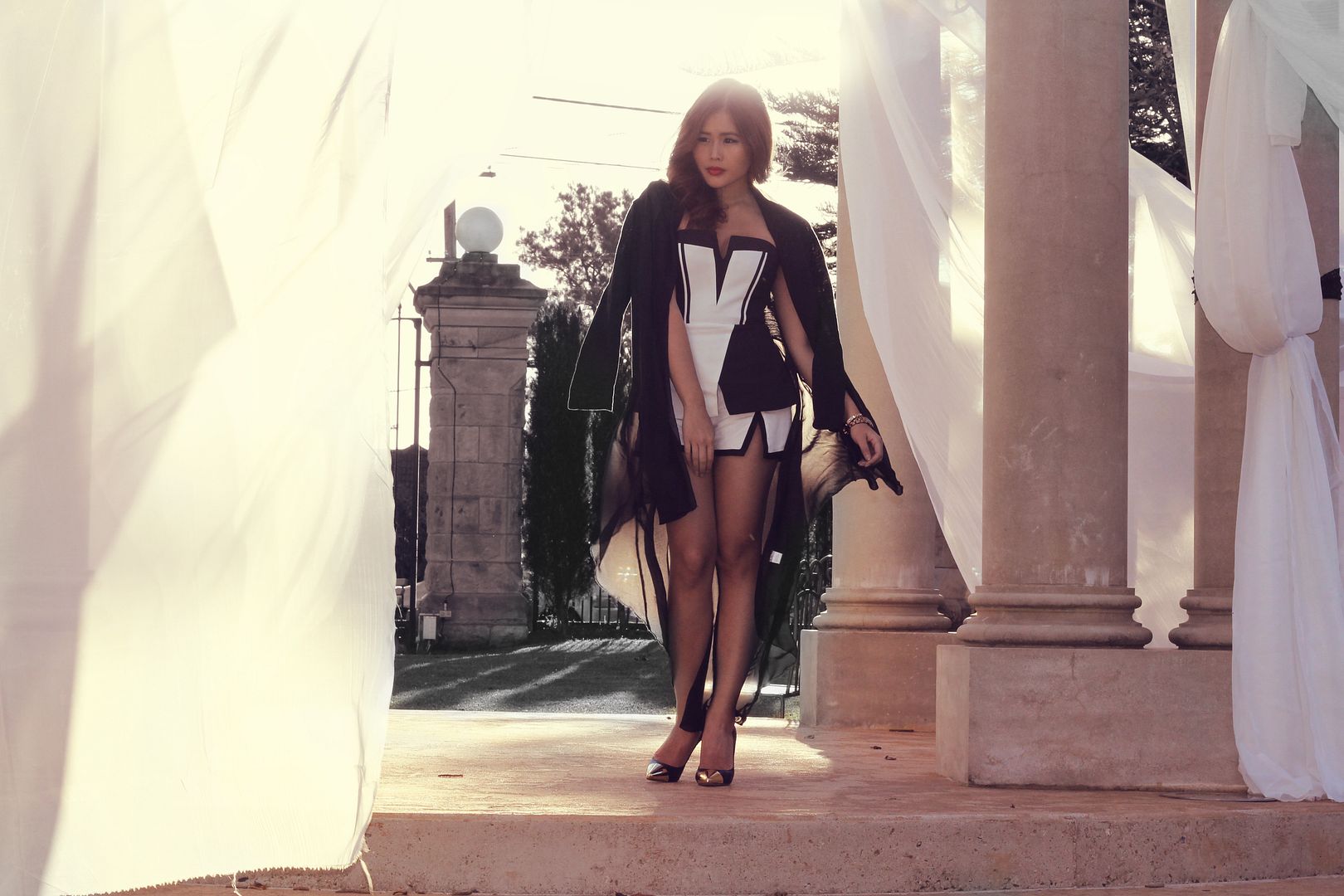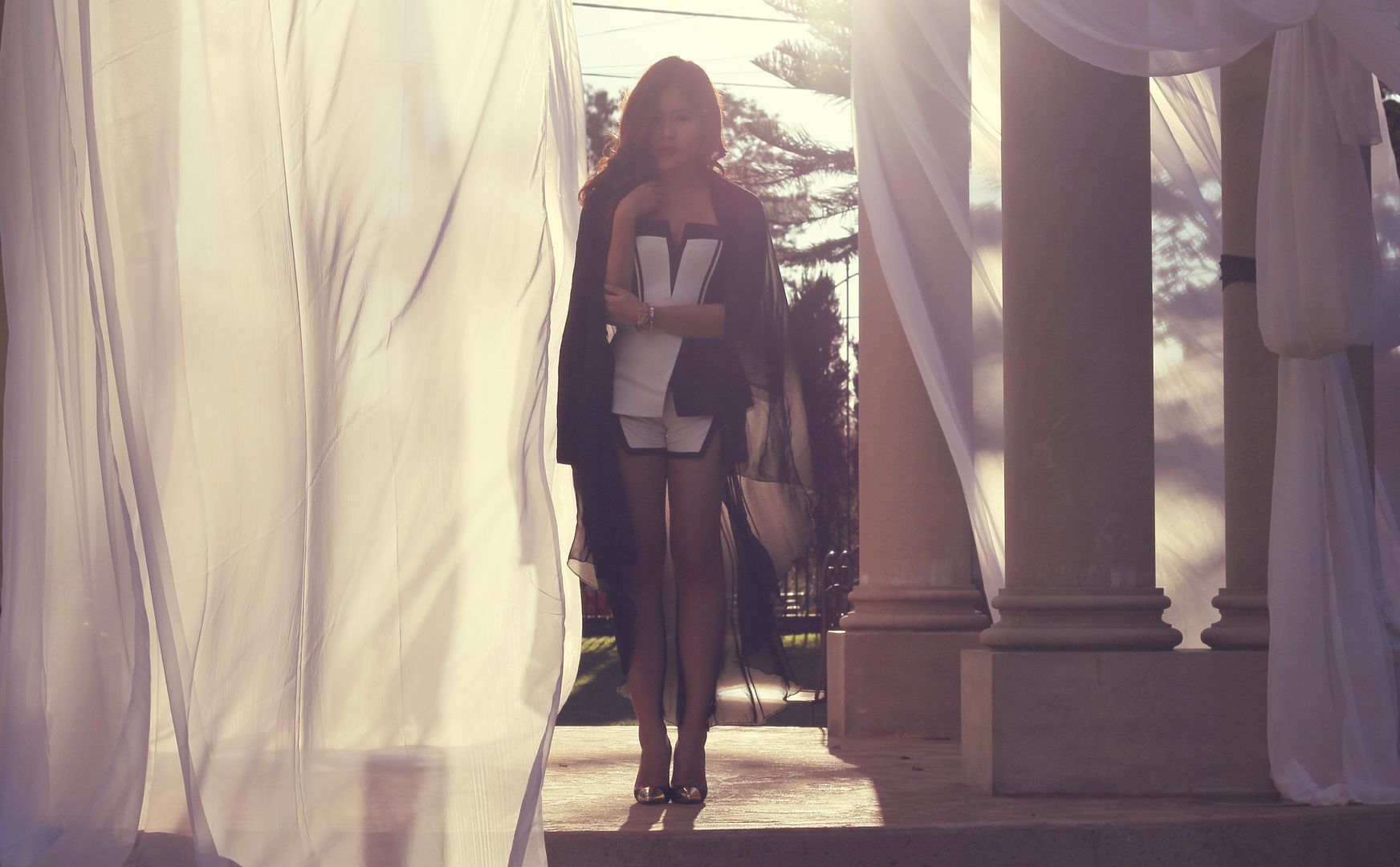 Monochrome is a timeless trend that is transeasonal and easy to wear with anything which explains why the majority of my closet is black and white, but as boring as black and white sounds - it doesn't have to be boring!
Structured bustiers like this
Fan Fair Bustier by Cooper St
and finding a new use for cotton or chiffon cardigans like my favourite draped cardigan from
St Frock
is definitely something I'm enjoying this season.
Long black cardigans are a staple that is often worn casually and in between layers but don't be afraid to mix it up a little. Try draping that cardigan over your shoulders like a cape, it can change a whole outfit and you'll be able to find a whole new use for your favourite cardis!