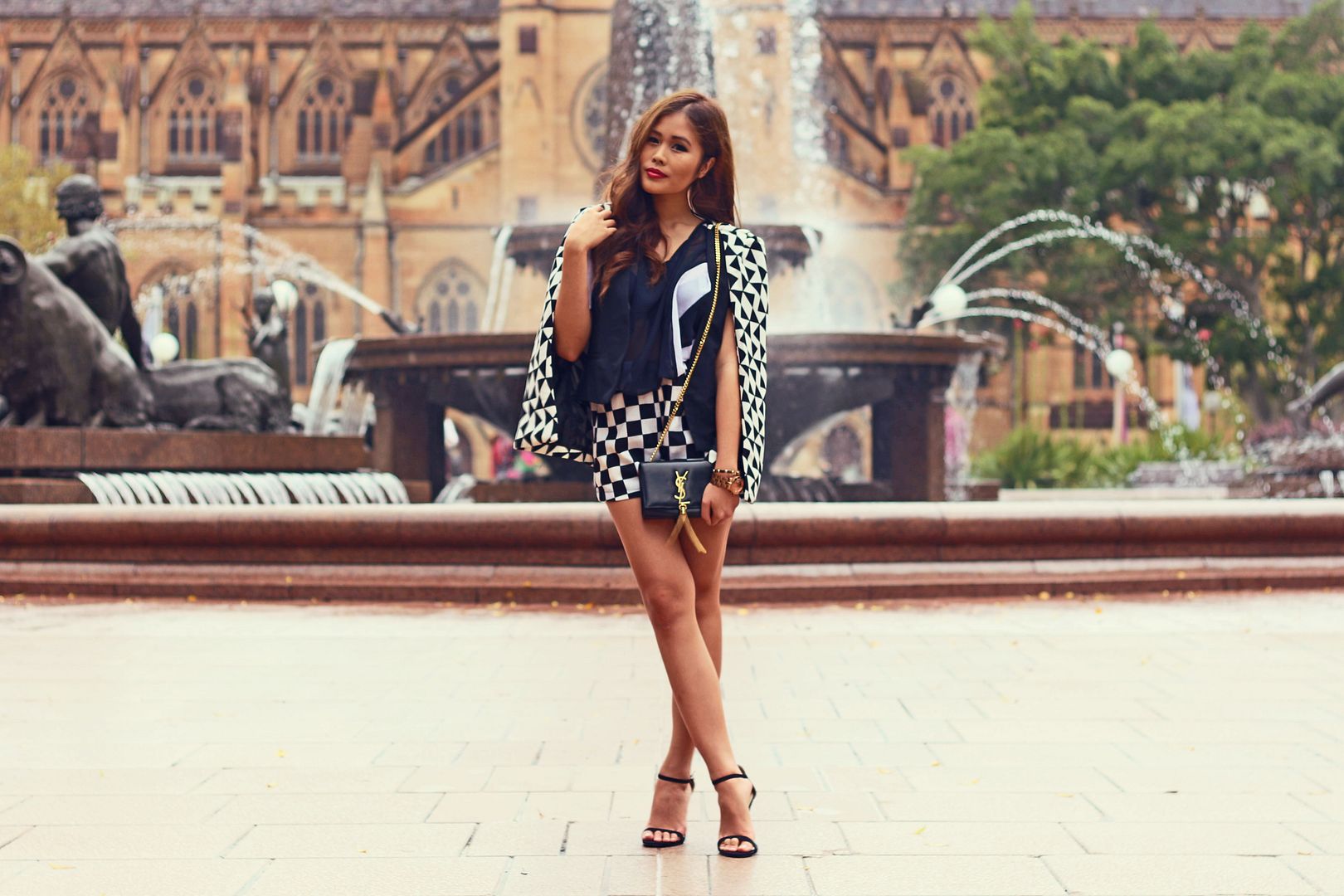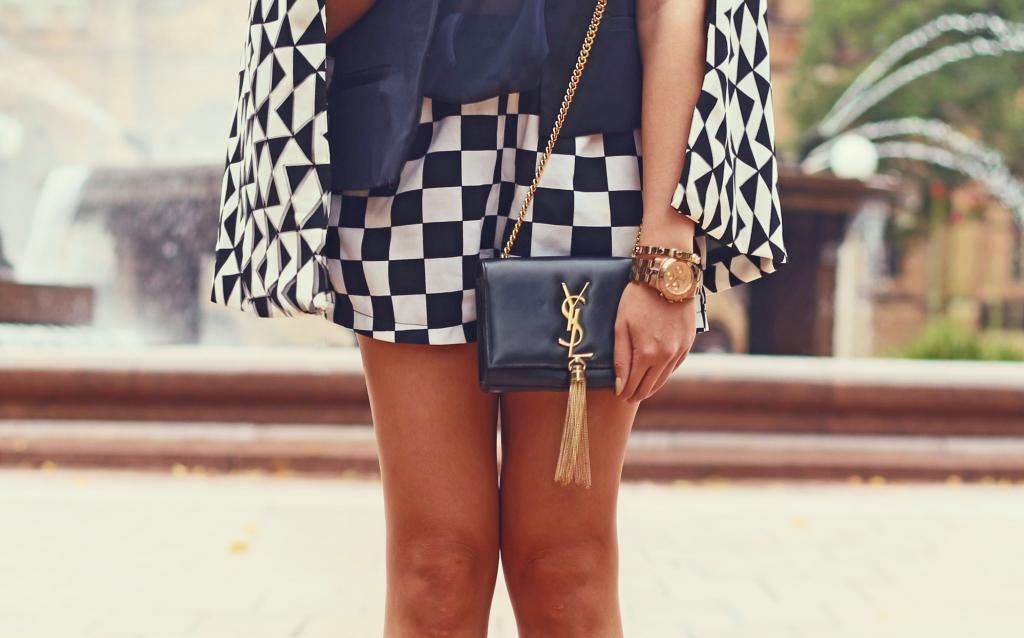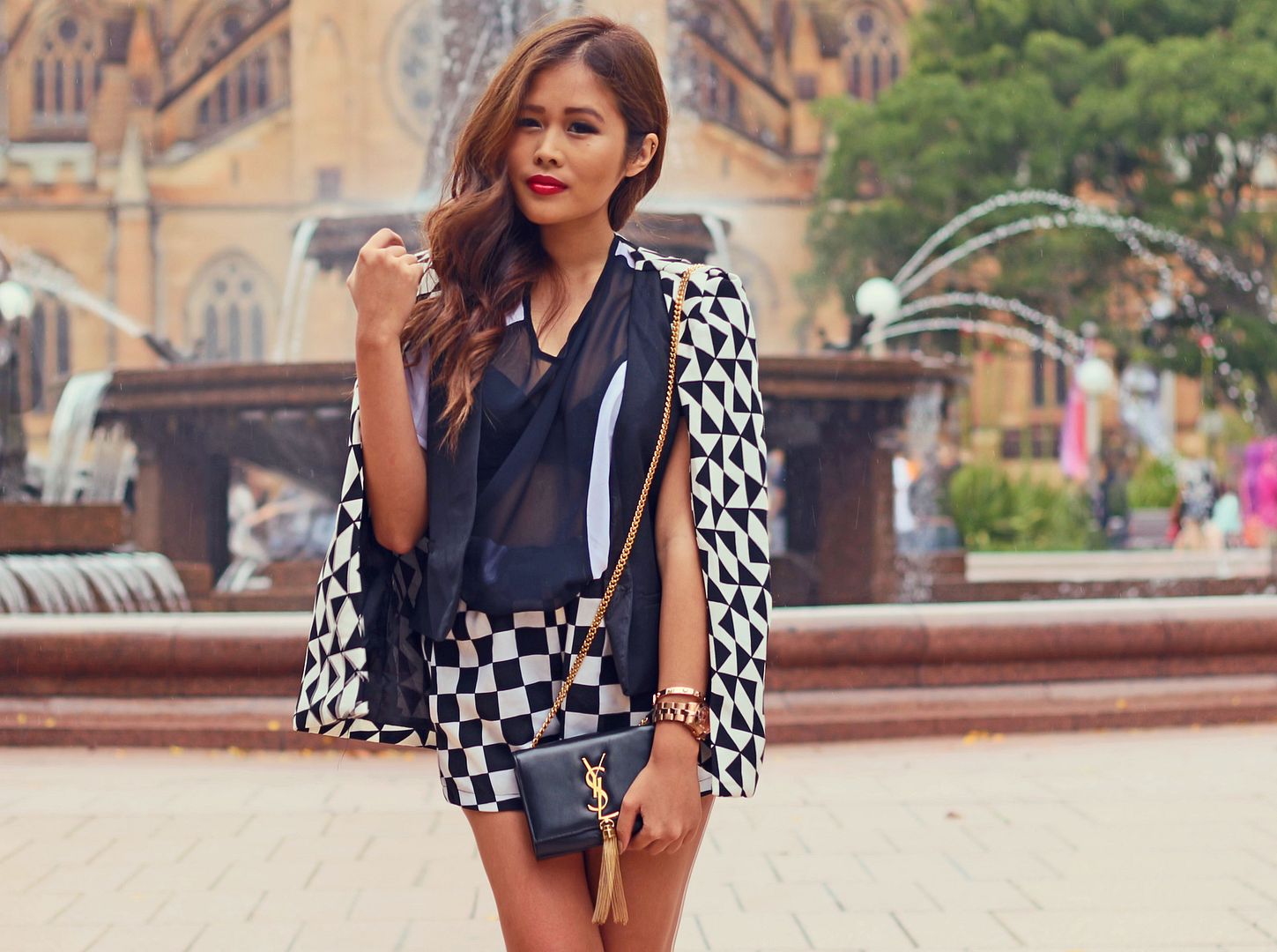 Capes are definitely up there in my list of favourite items of clothing! But they're often hard to keep on, especially if you're a hyper-energetic little asian girl that likes to run around in the rain like I did during this photoset last week. This is why the
Insider Cape Vest
is my go-to cape this month, it comes attached with a black vest to help keep everything in its place.
Among other favourite things is the
YSL Cassandre bag
. I originally bought this
YSL Cassandre
in red from Bluefly.com and unfortunately for me, without reading customer reviews before purchasing - I ended up going through a long and horrible shopping experience. Not only did it take me a month to get my order, when I received the item there were scratches all over the gold hardware and black stains on the tassel.
After calling Bluefly's customer service they told me the returns department would get in contact with me which didn't happen, I lodged many customer enquiries via email with no response, I even took it up to social media where I did get a response from Bluefly to let me know that the returns department will take care of it for me but still nothing happened. I finally sent the bag back without the packing slips they were supposed to provide me for returns and only received a partial refund.....
Lesson of the day: If you're looking for a designer bag with better price tags, my recommendation is to go to
Reebonz
. If you want to see any
Saint Laurent bags
or designer bags in person, feel free to also pop by
Reebonz's
physical store located on George St in Sydney CBD. Nothing beats getting to try on the bag in person!
WANT THIS BAG?