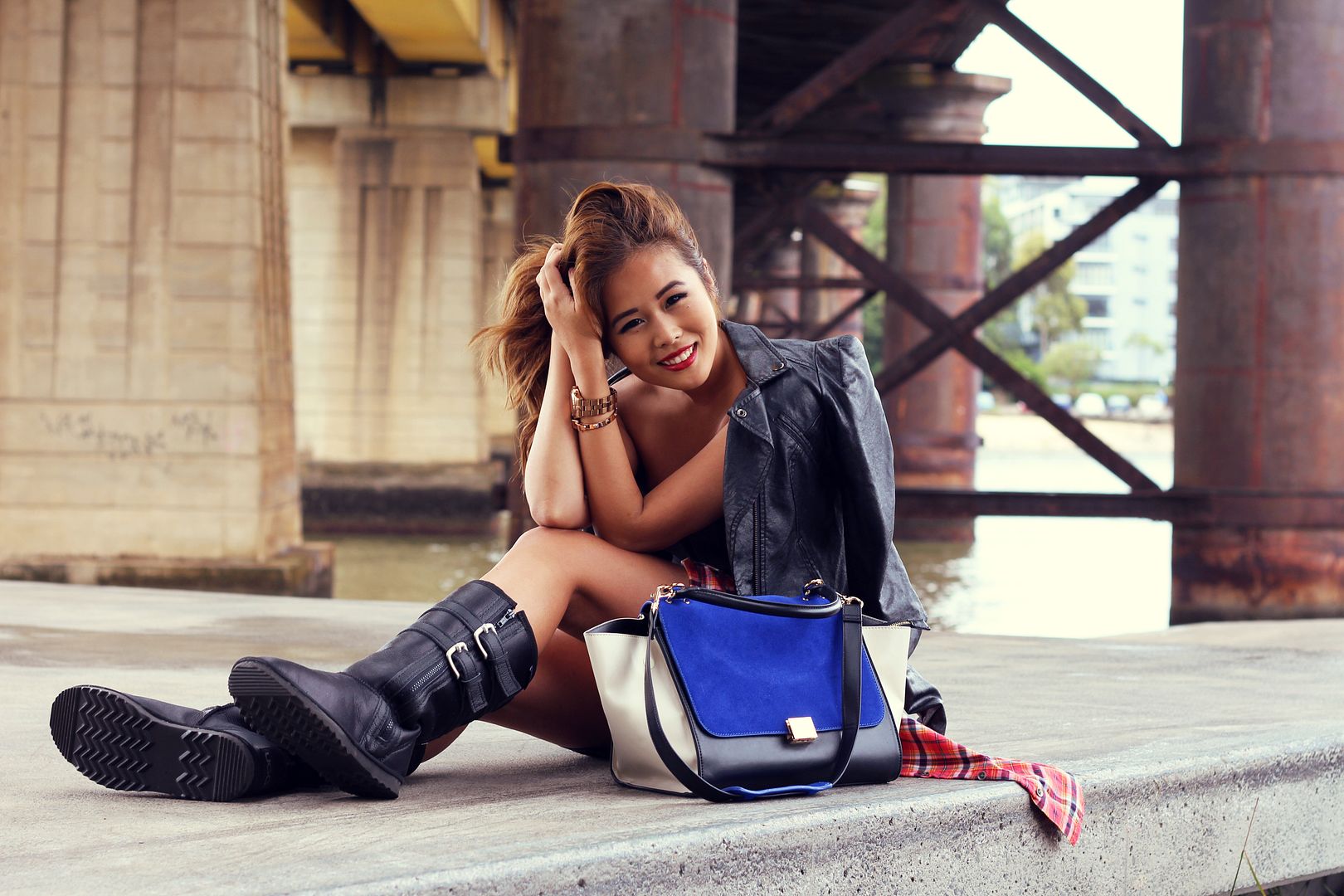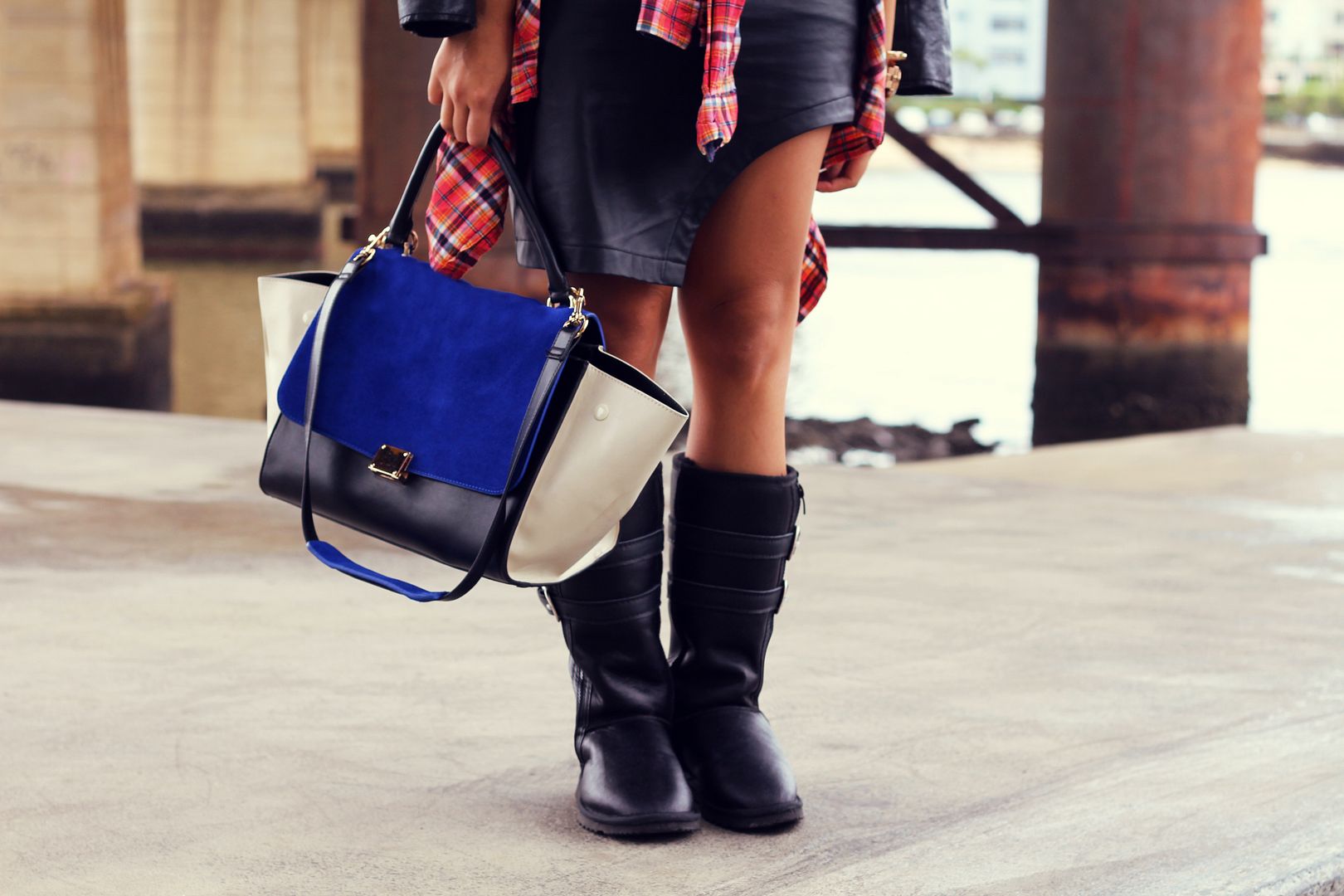 Nothing better on a cloudy day than lounging around the house in a comfy pair of uggs and now with these water resistant biker boots I can also dance around in the rain!
Australian ugg boots
are commonly known for their luxurious soft interior but casual exterior boots which is why I've always debated about taking them outdoors..so you can imagine my surprise when I laid my eyes on this leather pair :)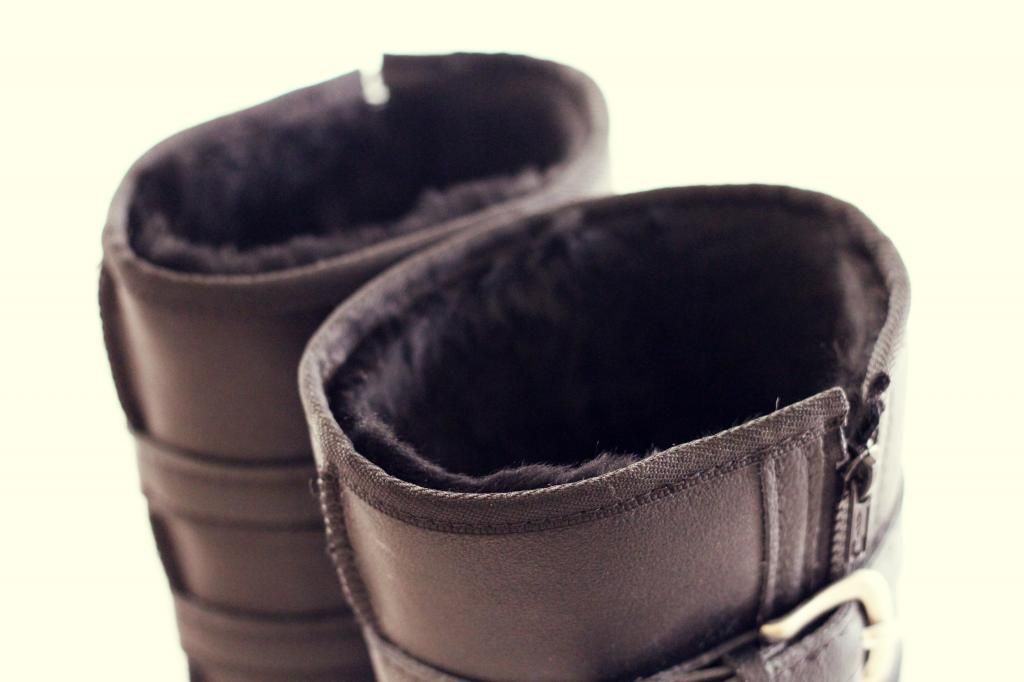 These
Tall Biker Boots
are part of the tall sheath collection, made from leather and laced with 100% Australian double faced sheepskin on the inside which means no socks needed ;) They're extremely lightweight, completely water resistant, come with an easy zip and ridged soles so you don't slip and slide when you're outdoors. If black isn't your thing then they come in 11 other colours (including chocolate, grey and navy blue) and if you're like me and you're in between sizes, I would go with the bigger size because they come with buckles which you can use to secure them as tight as you please.
There are over 30 styles to choose from from the
Australian ugg boots website
but the leather and the Swarovski encrusted ranges were definitely my top two picks. With the recent visits from torrential rain they definitely came right on time, I'm a happy camper when my toes are toasty and having beautiful boots are just the icing on top :)
If you're interested in these boots they are now on sale,
click here to view all the colours and available sizes.