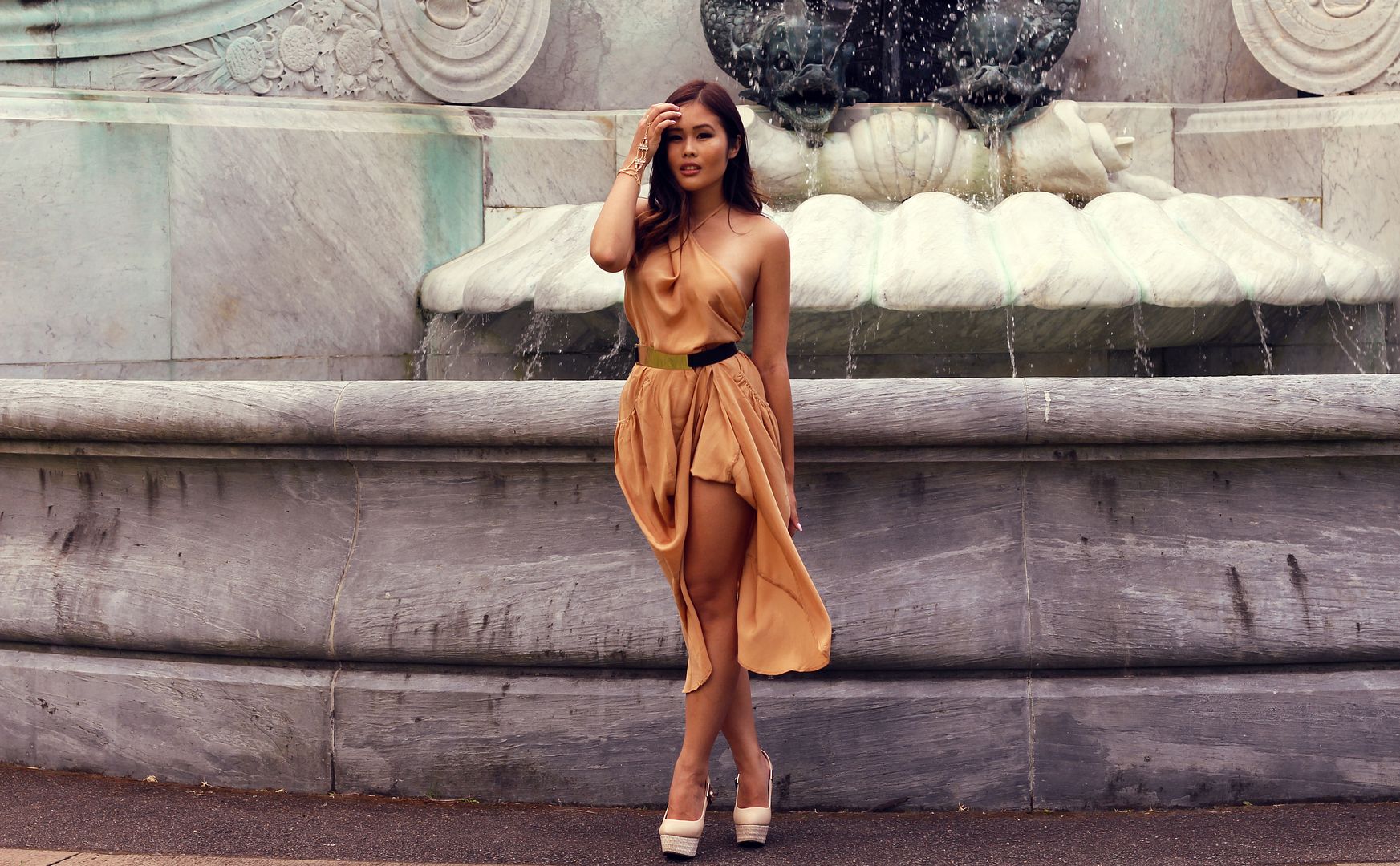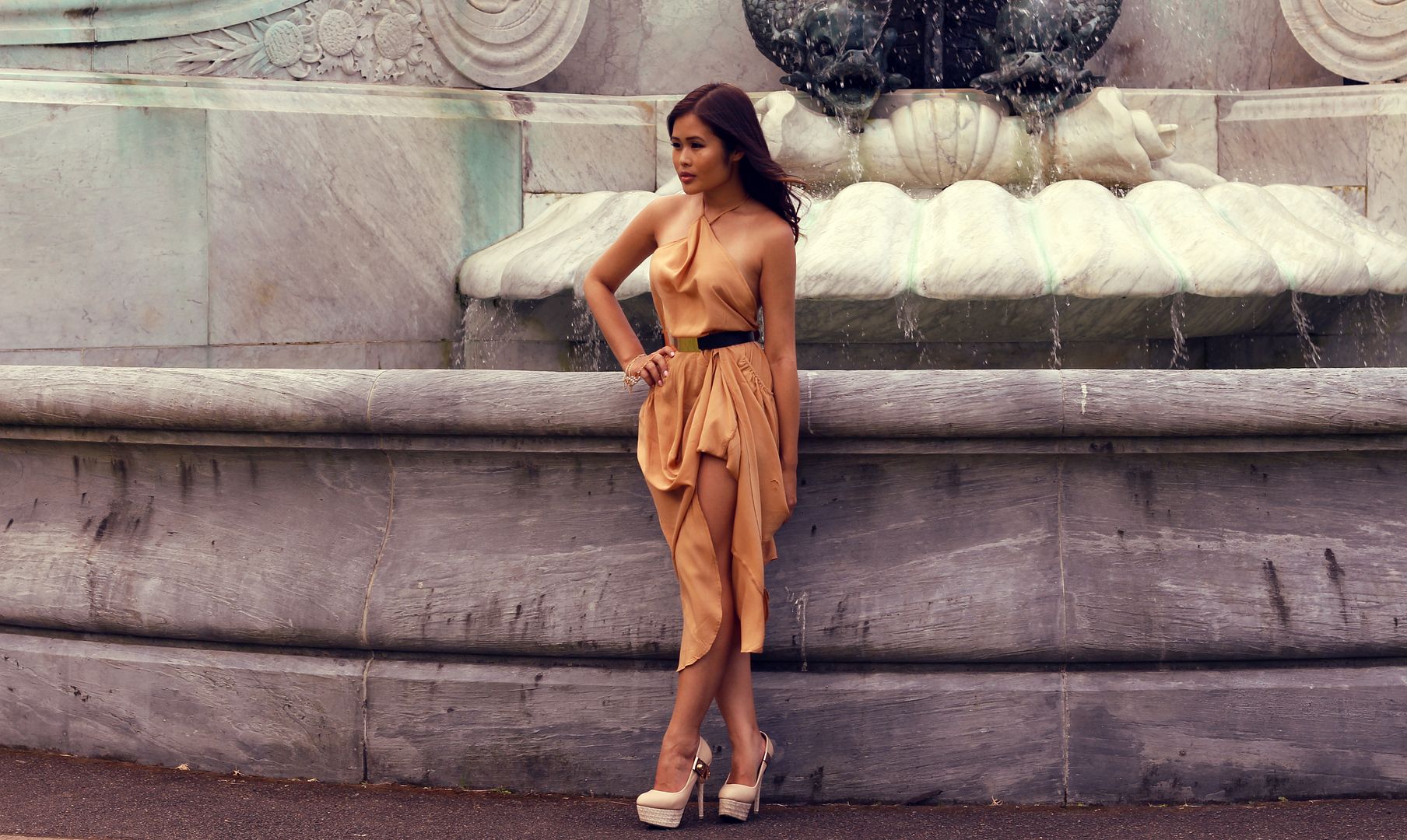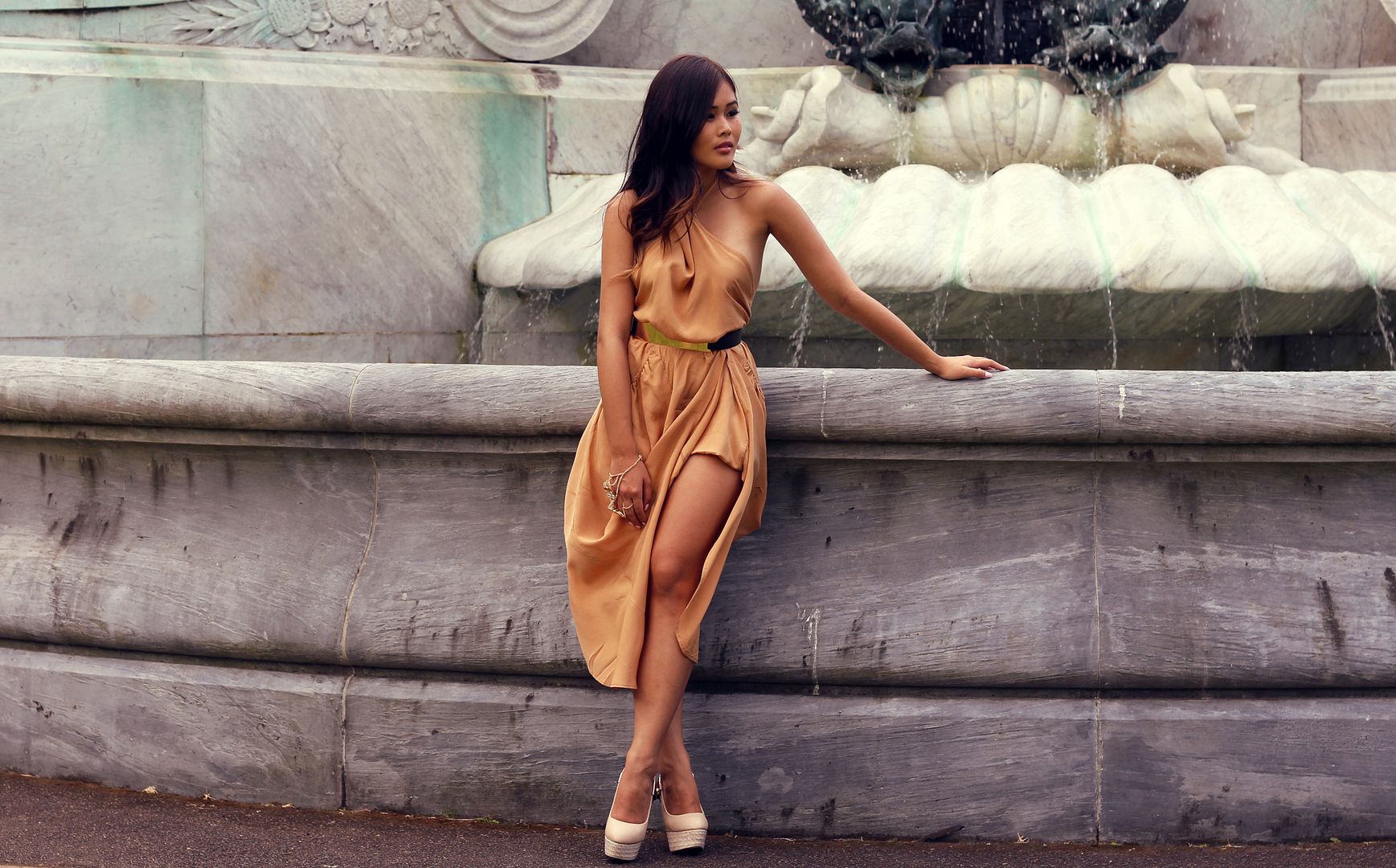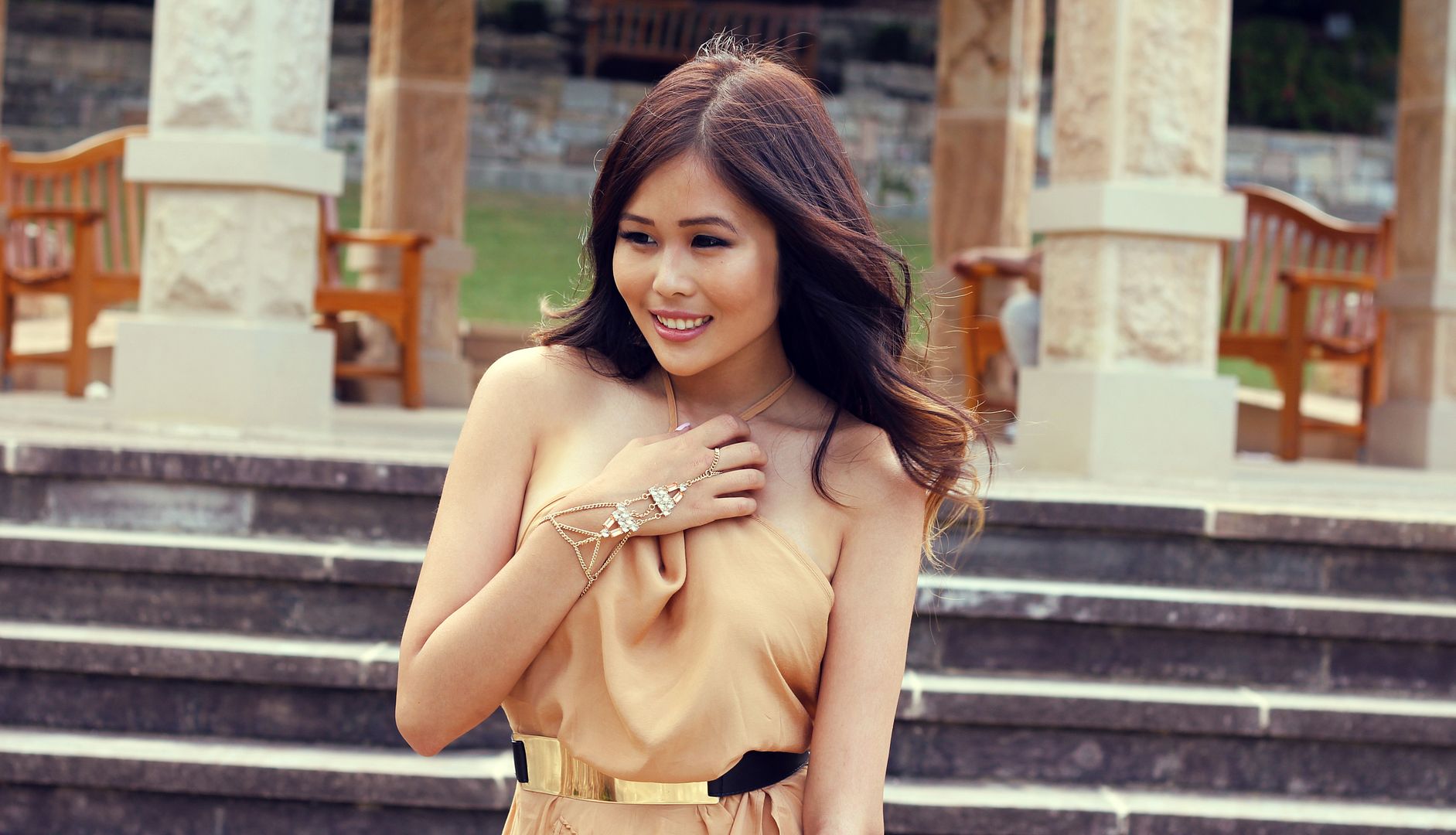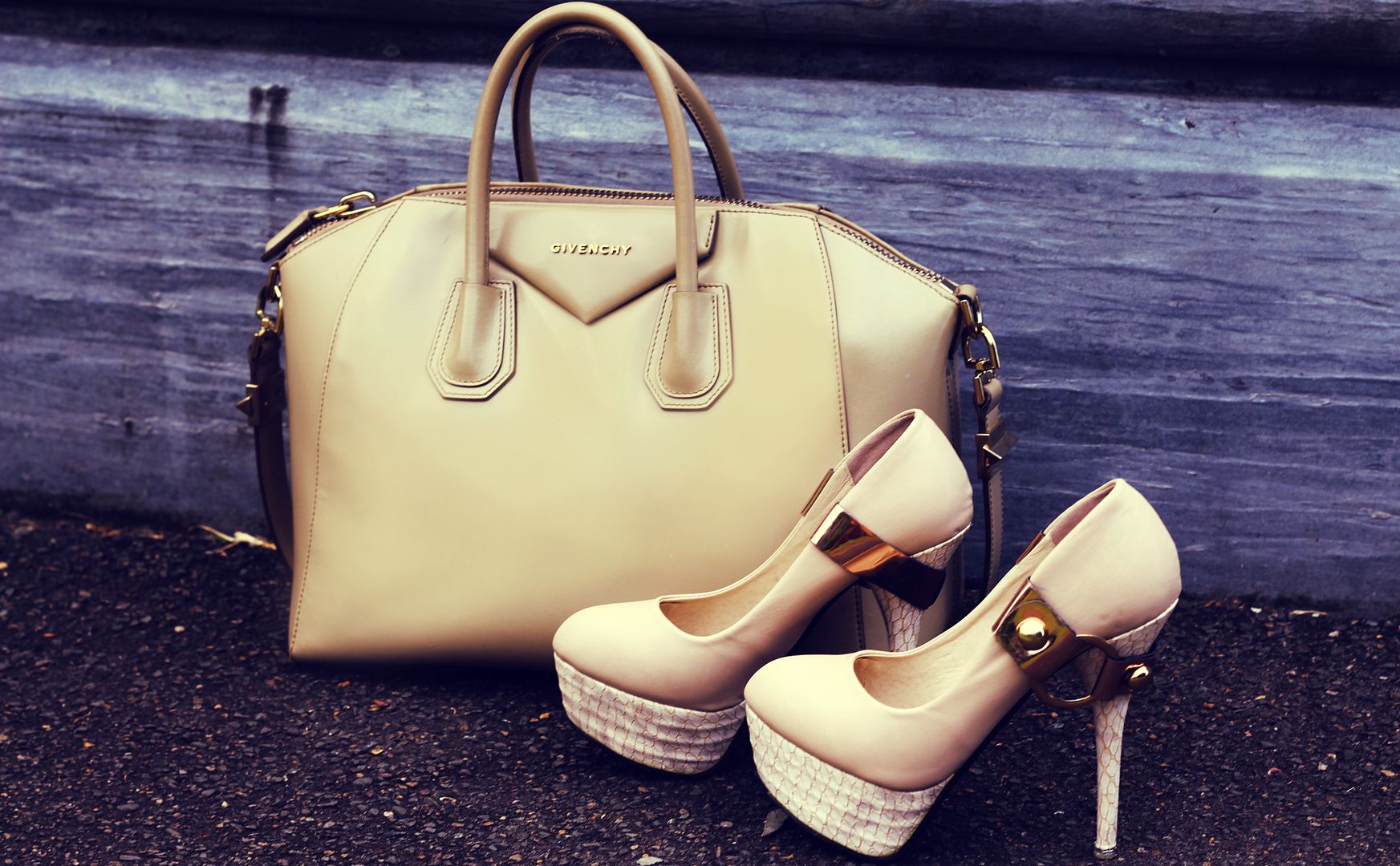 Asymmetric Dress by Chicnova
,
Antigona Bag by Givenchy
,
Hand Chain by Forever 21
,
Trophy Wife Heels by Shoe Envy
,
Belt by Nasty Gal
// Photos by Tito-licious
...aaaand I'm back! With some awkward tan lines from the Bahamas and shopping blisters from Vegas and Florida, charming, I know. For the first half of my trip I spent most of my time wrapped up in a coat then skipping straight to the swimmers once we hopped on the Royal Princess and cruised around the Bahamas. So as you can imagine, it feels great to be back home in perfect Australian weather with a beautiful chiffon dress in the mail courtesy of the lovely people from
Chicnova
.
The reason why I love chiffon is because no matter how you wear it, it will drape over you beautifully and comfortably. The Asymmetric Dress currently on Chicnova has been featured in this photoset with a twisted neckline (which you can change depending on how you would like your neckline) and large metal belt for added shape.
And instead of trying to summarise my trip in one blog post, they say a picture speaks a thousand words so here's an essay - from moi to vous: