To celebrate the launch of their Australian website the team at STYLIGHT are offering the chance for me and a fabulous reader to visit their hometown of Munich in early December!
The competition will end at 23:59 on 7th November, all you have to do is follow me on Stylight!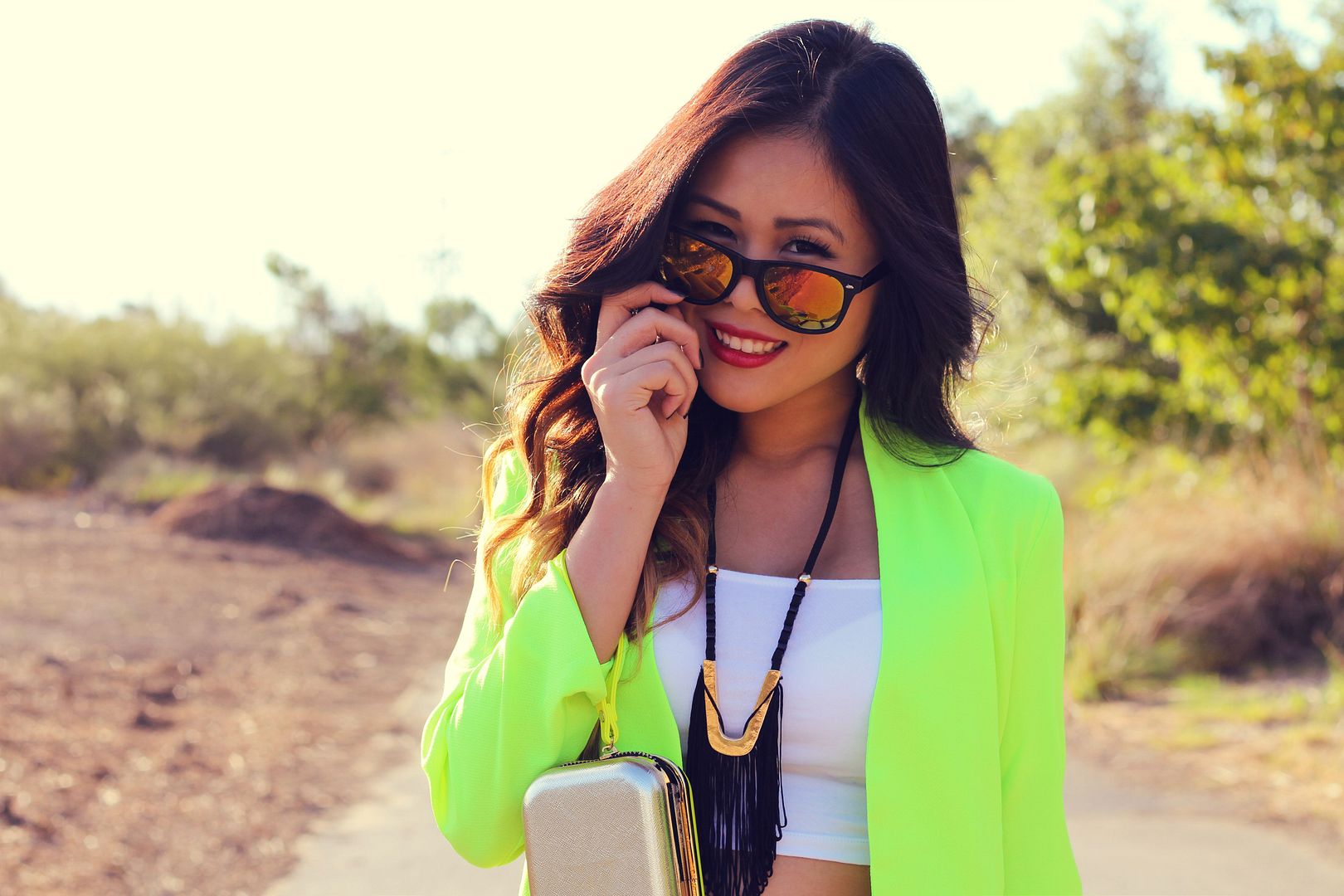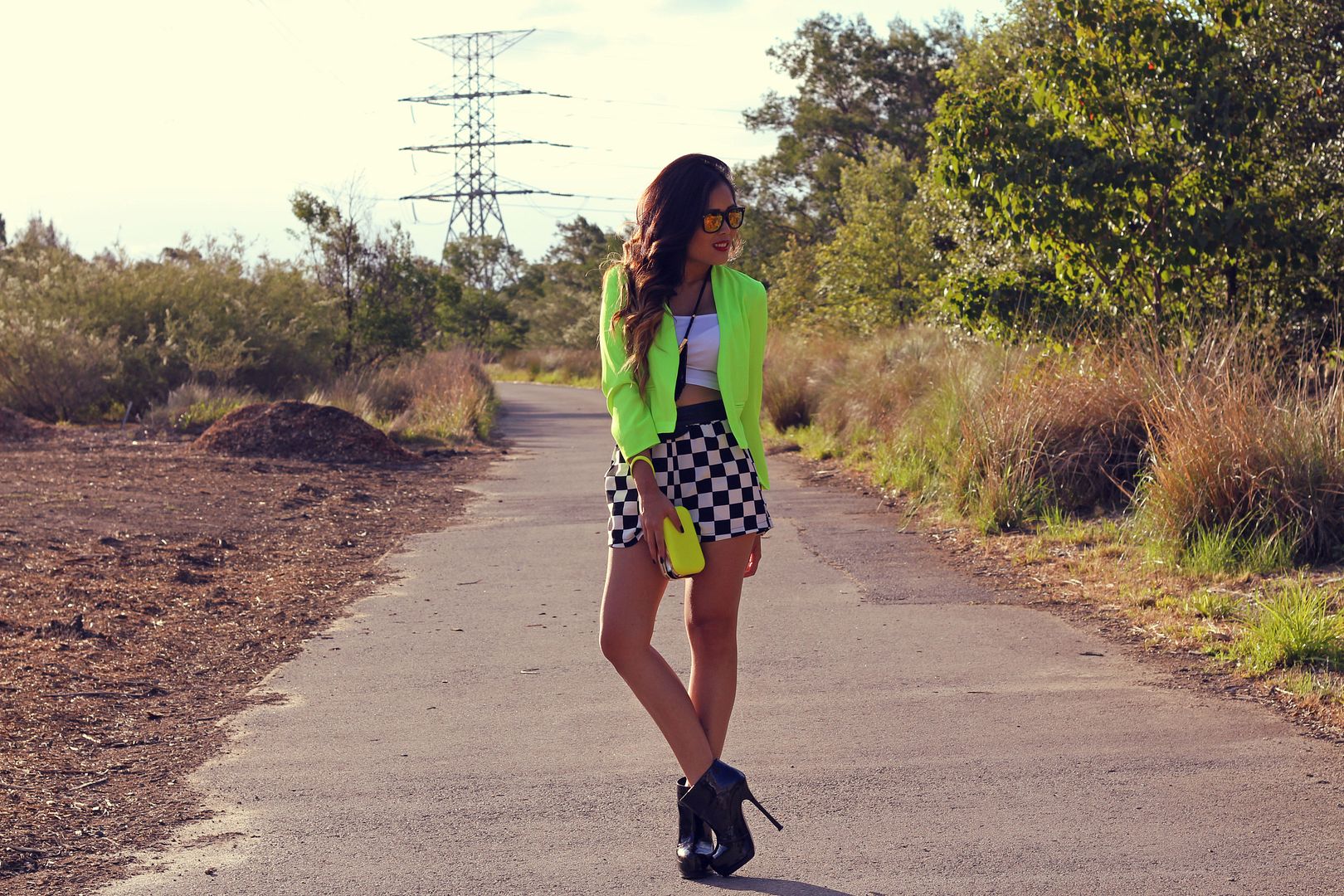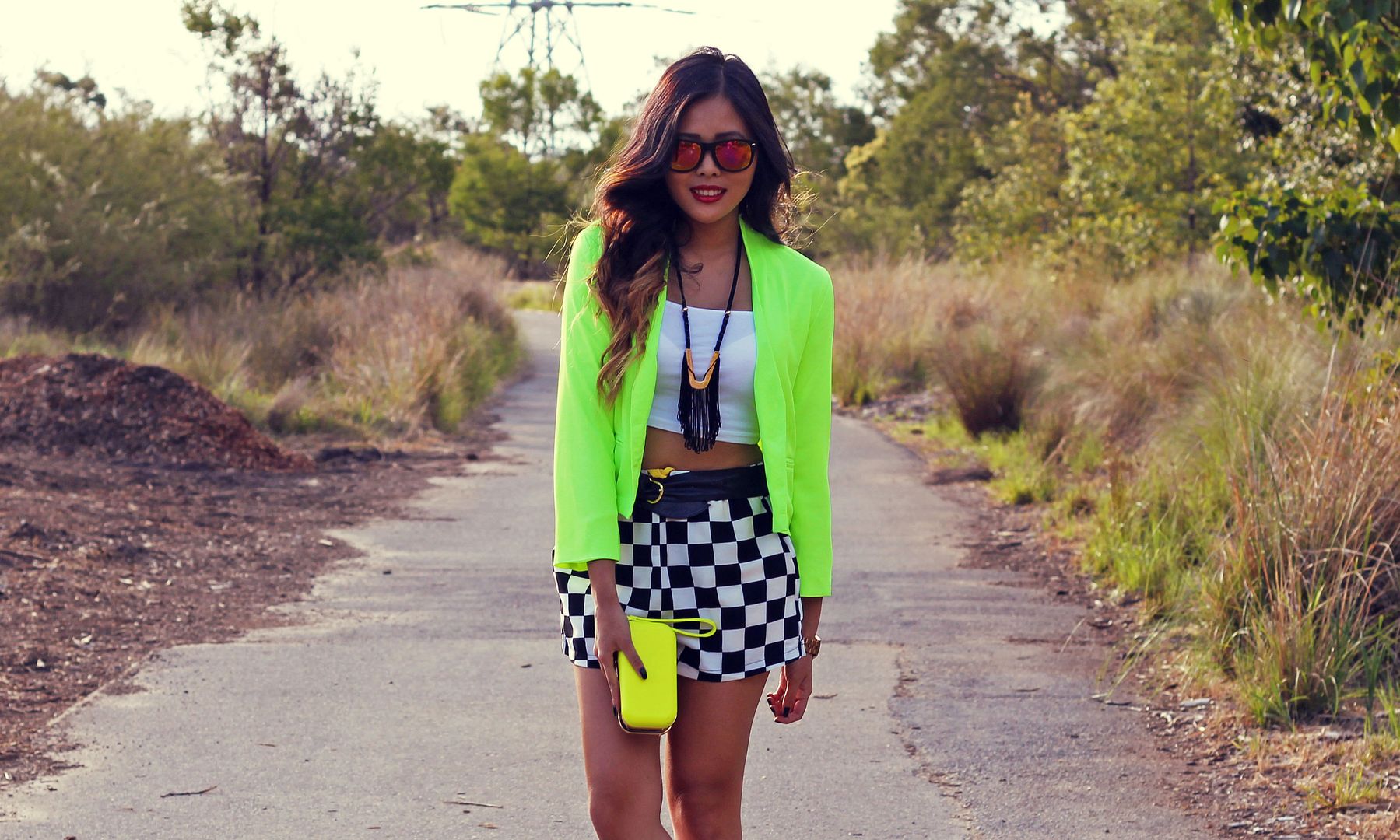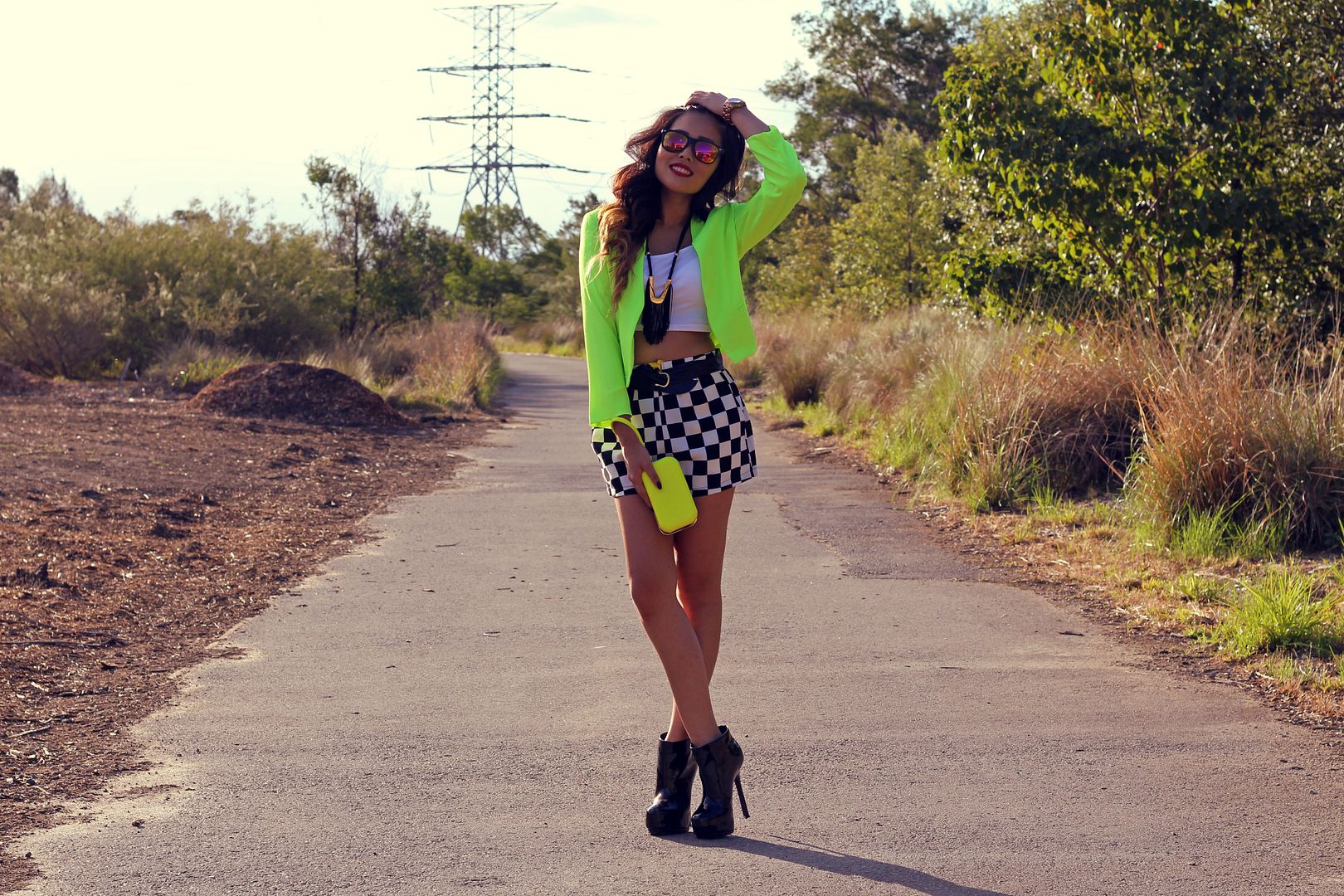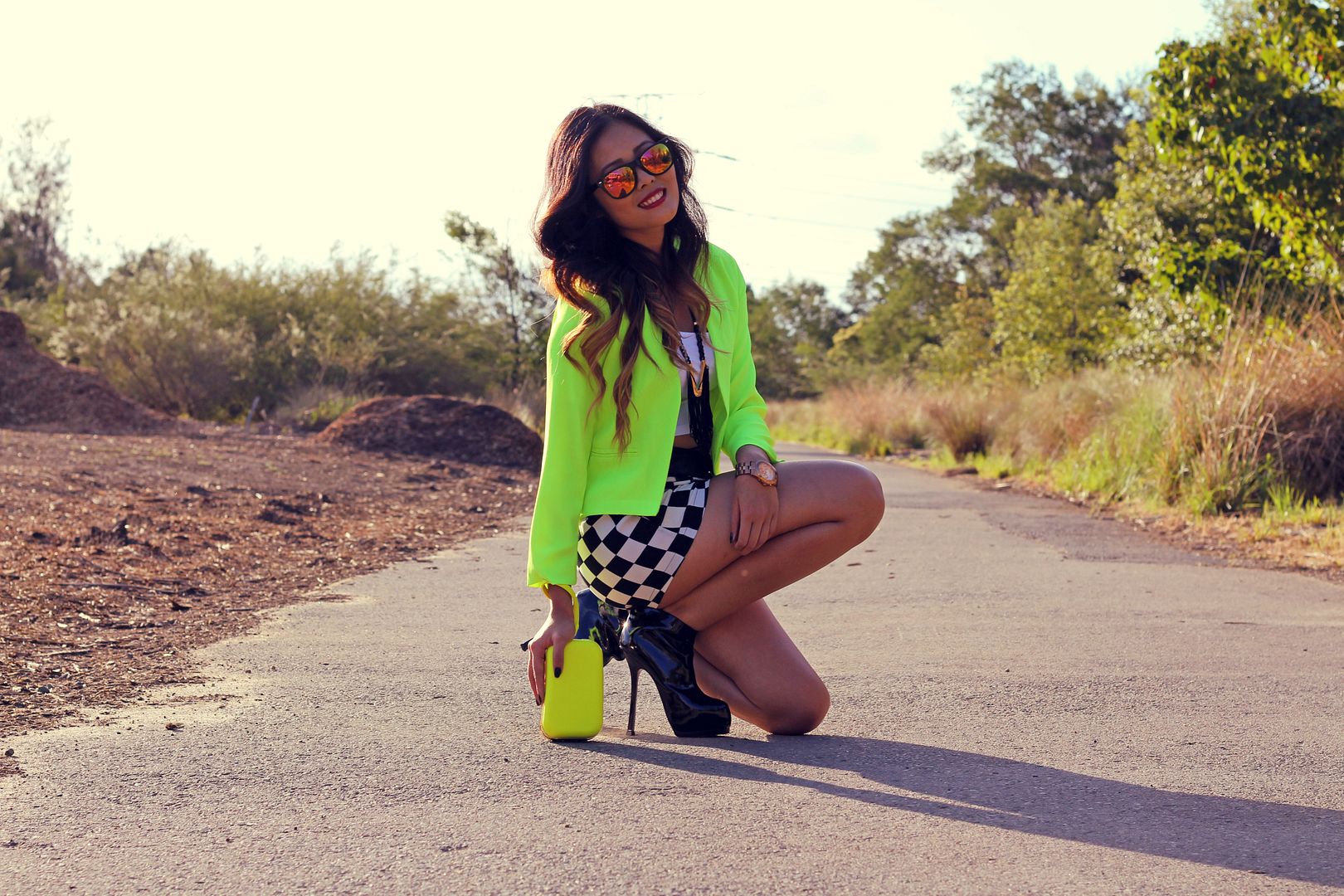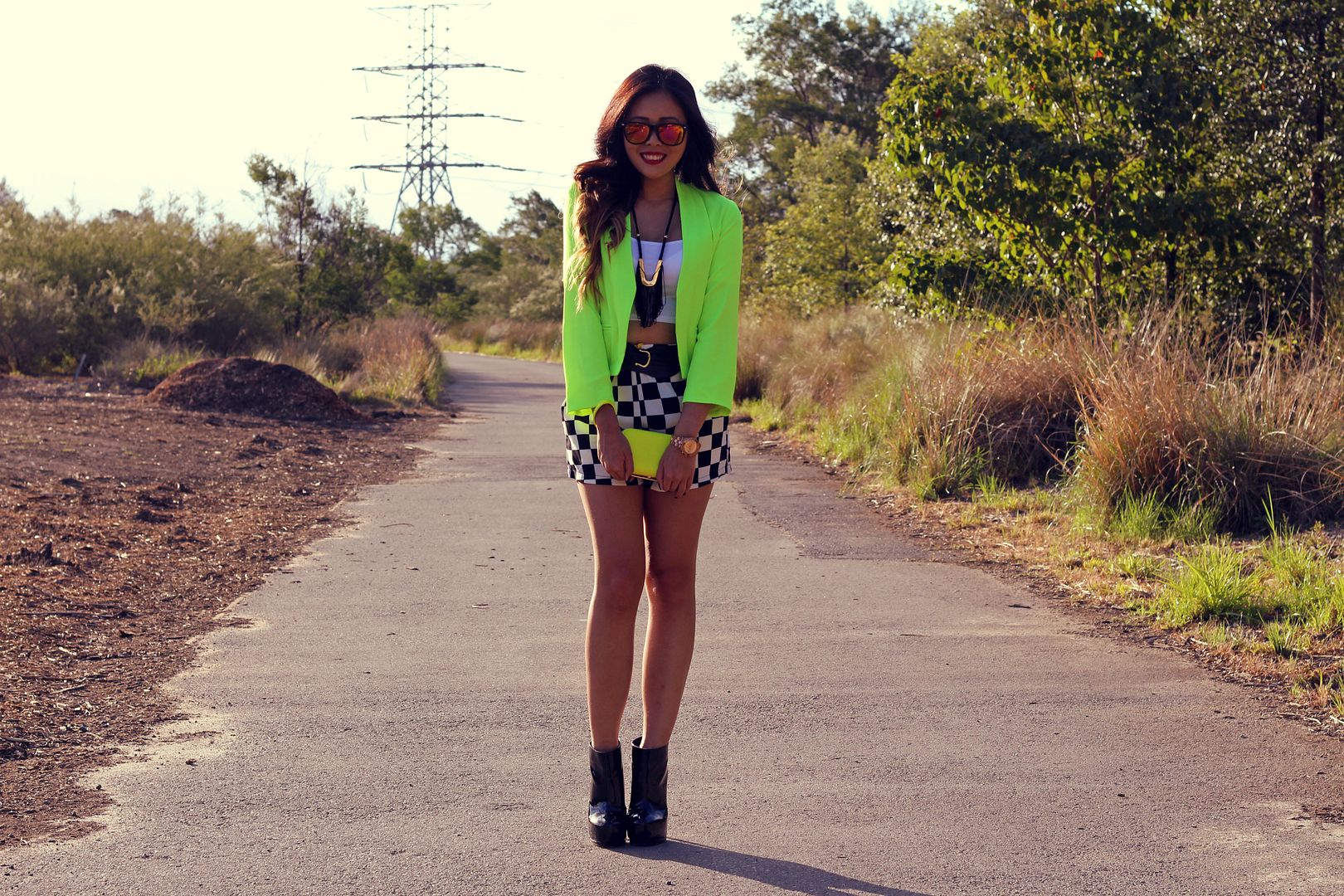 Her Fashion Box
Clutch,
Her Fashion Box
Necklace, Luvalot Checkered Shorts, Rosebullet Neon Jacket,
NastyGal
Cropped Top,
PeepToe Shoes
Ankle Boots // Photos by Tito-licious
Thank you daylight savings for generously donating your sunlight on this late afternoon after my accidental sleep in! Without further ado, lets see what Her Fashion Box had installed for us for September.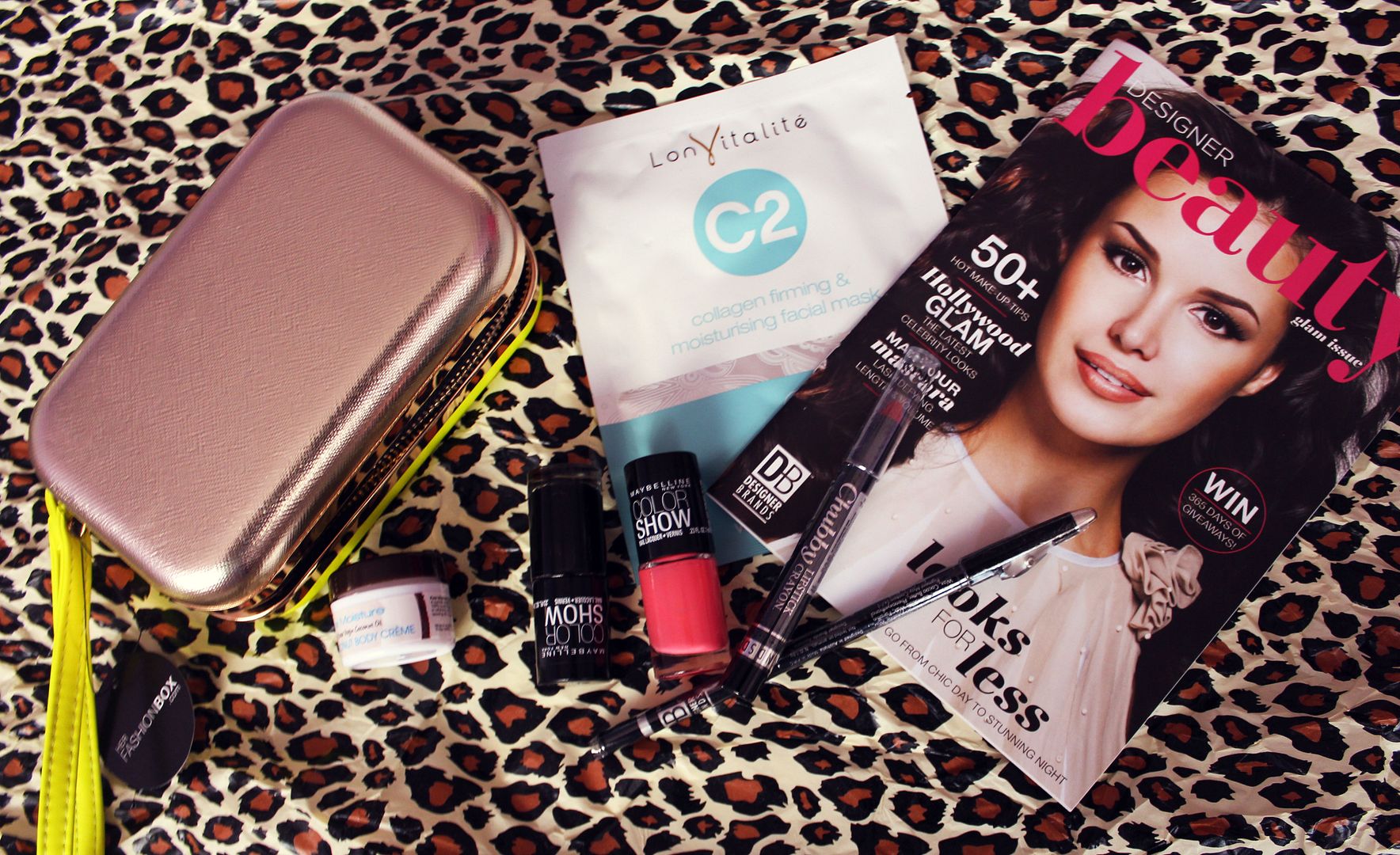 Her Fashion Box
Neon Clutch,
Puretan Pure
Moisturiser,
Lonvitalite
Facemask,
Maybelline
New York Color Show Nailpolish,
Designer Brands
Chubby Lip Crayon,
Designer Brands
Kohl Pencil
The below images are raw photos without colour adjustment to show you the true colour of the products: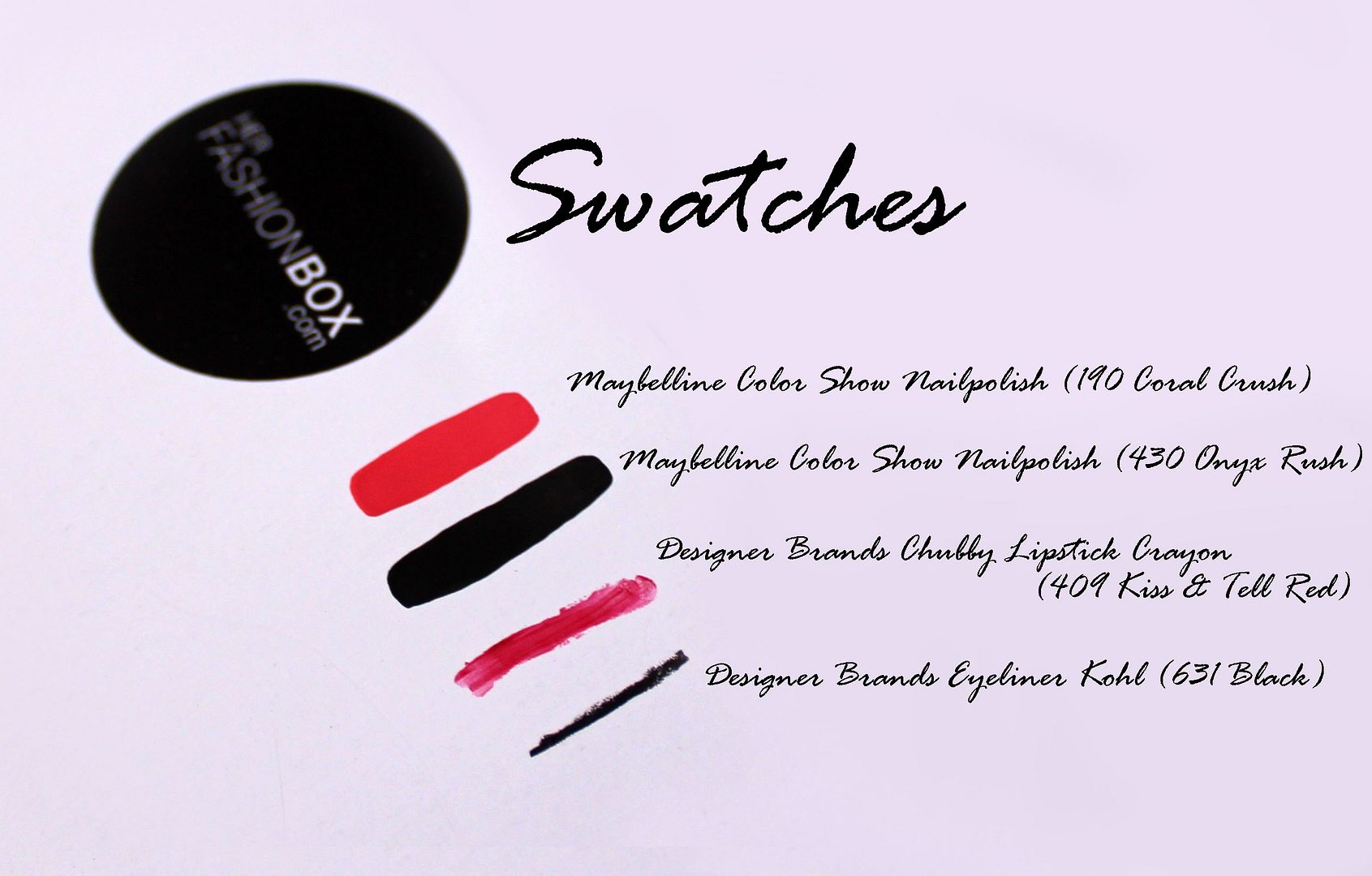 The Maybelline Color Show Nailpolishes are medium-dry polishes but they're very pigmented and quite chip resistant. You'll only need 2 coats at most to get the same colour as the bottles with these bad boys!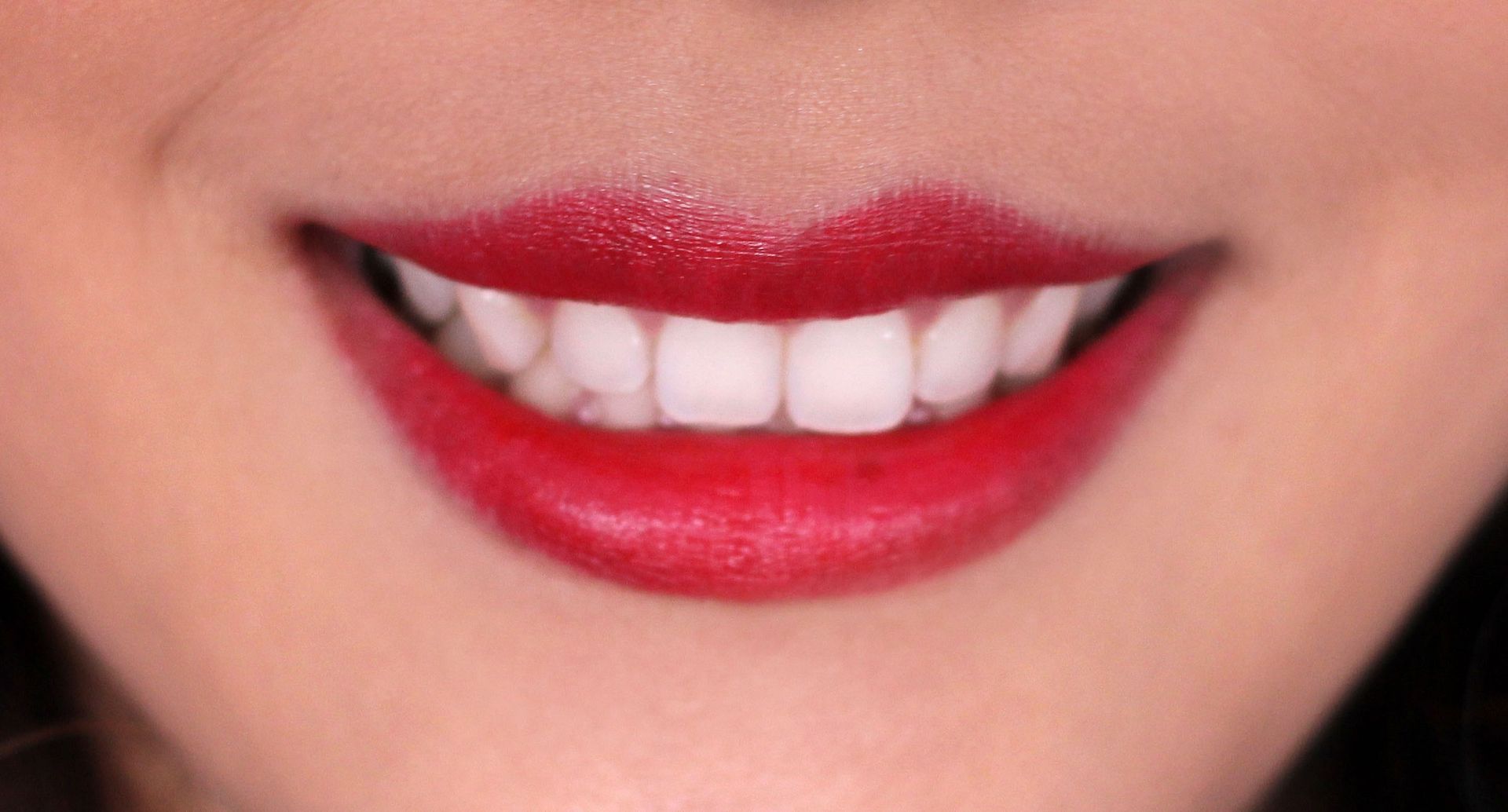 As for the Chubby Lipstick crayon, this was so smooth and velvety and definitely pigmented. Because the crayon is quite smooth, its hard to get a harsher line to line the edges of your lips (as you can see above) so you'll still need a lip liner to define your lip shape but I'm overall pleased with the colour and how it moisturises my lips.
If you would like to subscribe to Her Fashion Box, all you have to do is choose your style and sign up
here
!