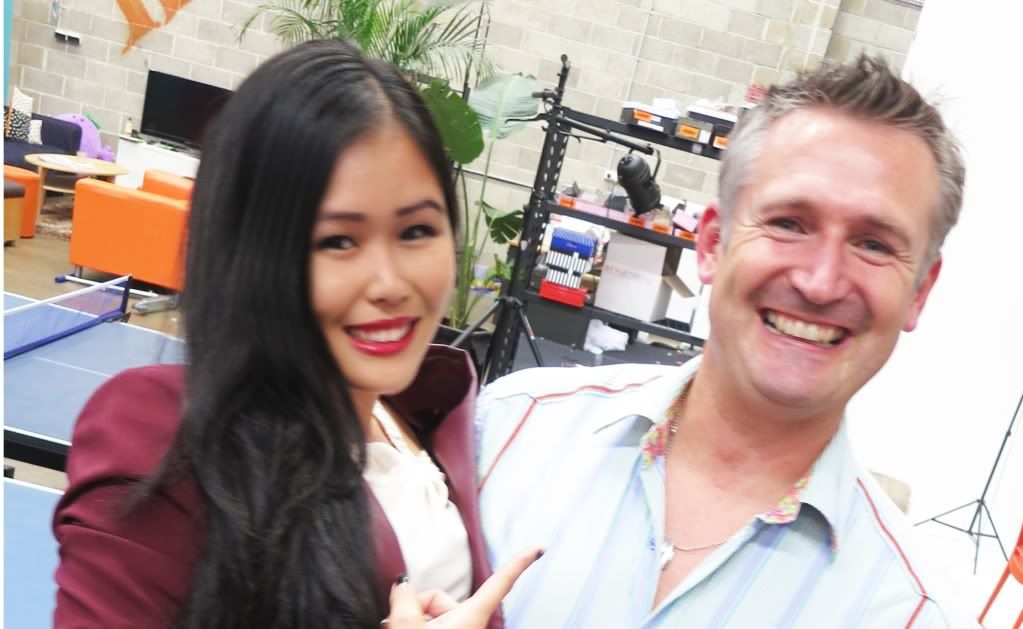 With Styletread CEO or should I say Chief Happiness Officer - Mark Rowland
Styletread
is Australia's number 1 online shoe store and this week I was given the wonderful opportunity to come down and visit their office and warehouse. We were given a tour by their very own Mark Rowland - I got the chance to sign their walls, we played fooseball, table tennis and even stayed for their Friday afternoon games. The
Styletread
team are such a great bunch of people, their smile and game filled office is one to envy and Mark is such a warm-hearted guy, they made us feel right at home!
Mark really reminds me of my CEO, Gary, in many ways. Gary looks after the
E-Web Marketing
family as if we were his own and on top of the work environment, perks and facilities - what makes it truly invaluable to work at E-Web is the friendships you build, the support from your peers and having a CEO that always has your best interests at heart. I've been here for almost a year now and I really can't imagine myself anywhere else.
On top of the opportunities that I've been given, Gary gave me the amazing gift of VIP tickets to Anthony Robbins' Unleash the Power Within 4-day seminar which I attended last weekend. Anthony Robbins is a successful entrepreneur and a life coach to our world leaders (including Oprah, Deepak Choprah and Bill Clinton). Over the 4 days Anthony gave us the tools and pillars we need to succeed in all areas of our life and the first night involved the famous 'firewalk'.
I can now truthfully say that I have walked over burning coal at 400 - 800 degrees celsius. There is no fear left in me and definitely no heels too high! And there's my victory face to prove it..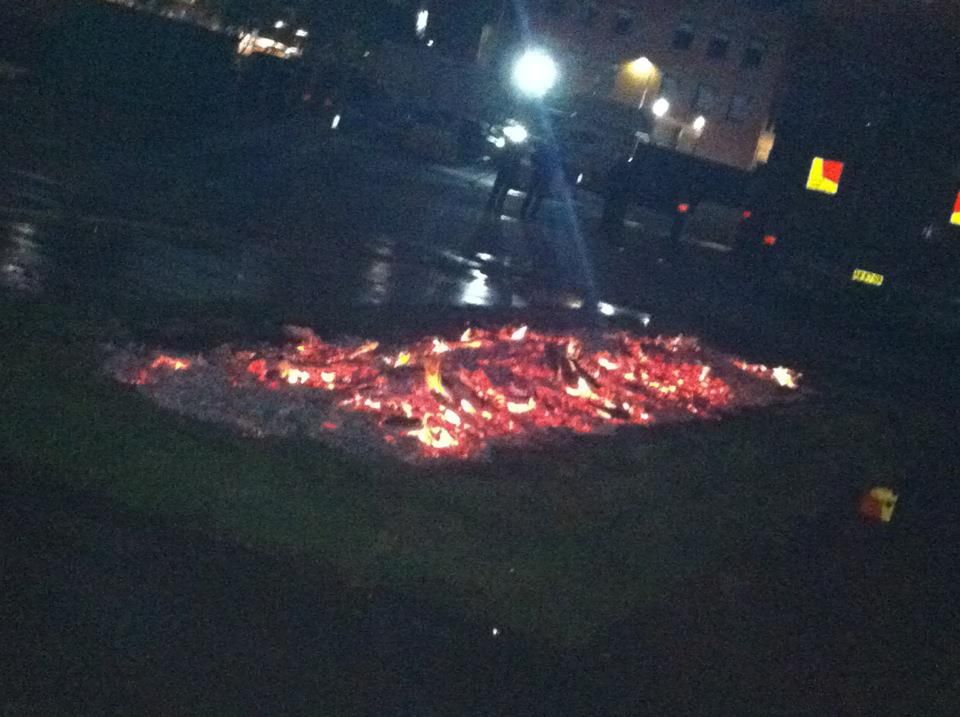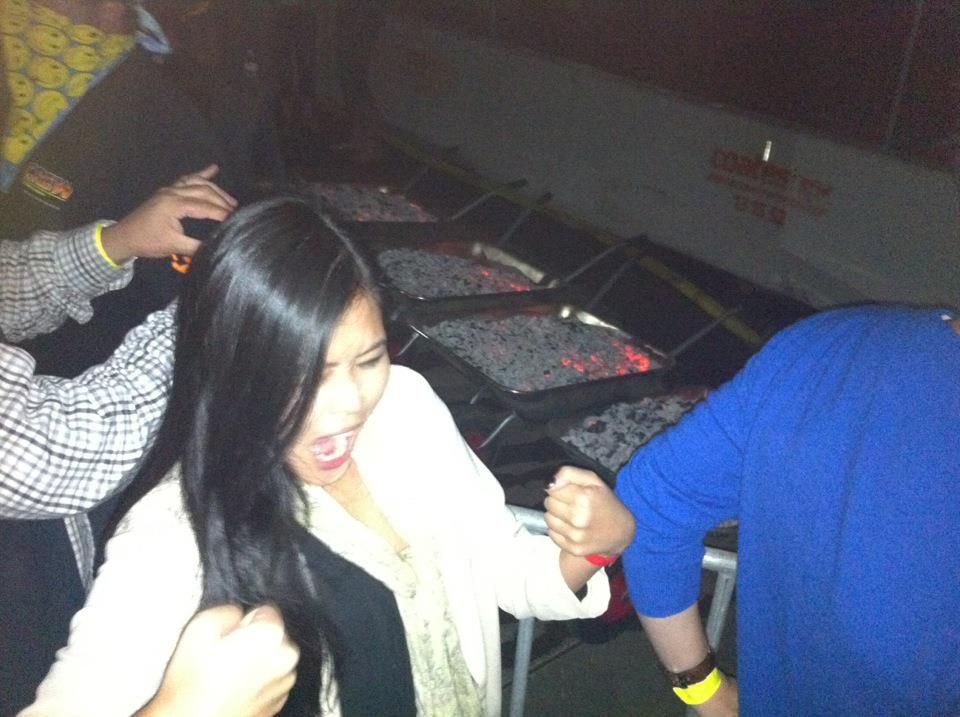 Anthony articulated everything in a way that I could never replicate, he's truly inspirational and although it sounds silly to say - I feel like within those 4 days, I've changed a lot as a person. Yes, that's right, my first deep and meaningful blog post begins here. I'm about to make myself very vulnerable but I feel comfortable enough to do it now, even if it doesn't resonate with people well.
It was really strange, the timing of things. Not long before I attended the seminar, I felt like I was at breaking point but because I had wonderful friends and family, a great job and a roof over my head... I couldn't justify my feelings. I thought of myself as a selfish person to feel like I'm dying on the inside when there were much bigger problems in the world. So of course I forcibly suppress my thoughts and carried on with my day-to-day, the only time I could beat myself up over anything was when I was alone.
I guess on top of recent occurences and normal teenage heartbreak, in the past there have also been moments in my life that have left me feeling helpless. I've never shared those with anybody else even though I knew that it had shaped me to be the overly insecure and sensitive person that I've become. Then, just when I felt like things have finally shaped up and that I could be comfortable in my own skin again - I had all those good feelings ripped straight out of me and into the pool of self-pity that I've collected for myself over the years. Unspeakable thoughts then crossed my mind that made me question my purpose for everything.
Anthony taught me so many things that I didn't even know about myself. I've been able to confront my fears, my limiting beliefs in life, tell those dark memories to 'get stuffed!' and I'm hungry for success. I know where to get it and I'm confident that I will.
One of the things that stood out to me about his lesson in love was that there were four types. The first type of love is when it is just demanded, the second type is when you give love and expect it in return, the third type of love is when you love somebody with exceptions but you don't ask for anything back - you just love because it's what you do. Then the last type of love is one where you love a person even if they hurt you.
Although I can't help the type of love I give and feel to somebody else. I need to be wary and strong. I can't keep those around me that are able to bring themselves to hurt me time and time again.
I'll stop rambling now. I actually don't know what I'm trying to say but it feels good to type the first things that come to mind. I no longer have any shame in it! Haha
6 days ago I also started to capture and upload pictures of everything that I eat throughout the day to keep track of my diet via tumblr. Not that it's a thrilling blog but I'd love for you to give me a slap on the wrist whenever I eat something bad from now on!